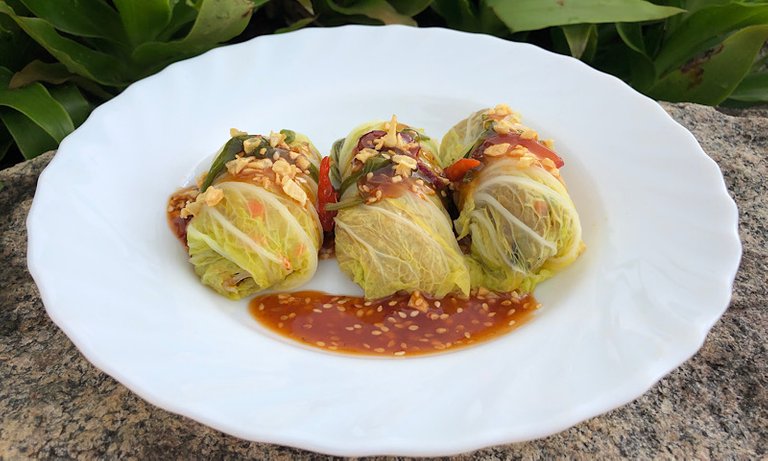 Here in Suriname it's easy to go to Chinese store to find glass noodles. This recipe is all Ital, so it's okay for vegetarians and vegan people.
I like to eat Chinese cabbage but here not easy to buy them, must go to Chinese store so far from my apartment and they are very expensive too.
When I lived in my country I ate this food so much, but it's my first time here. Eat with special sauce and they are delicious together.

👩‍🍳 Chinese-Style Cabbage Rolls (Ital) Recipe 🔪
វិធីធ្វើខ្ចប់មីសួស្ពៃបូកគោបួស

Ingredients For Special Sauce
a little red onion
3 cloves garlic
5 small red chilies or taste
1 tbsp ketchup
2 tbsp lime juice or taste
2 tbsp brown sugar
2 tbsp soy sauce
1/4 tsp salt or taste
1 tbsp cassava flour
a little water
roasted sesame seeds as you eat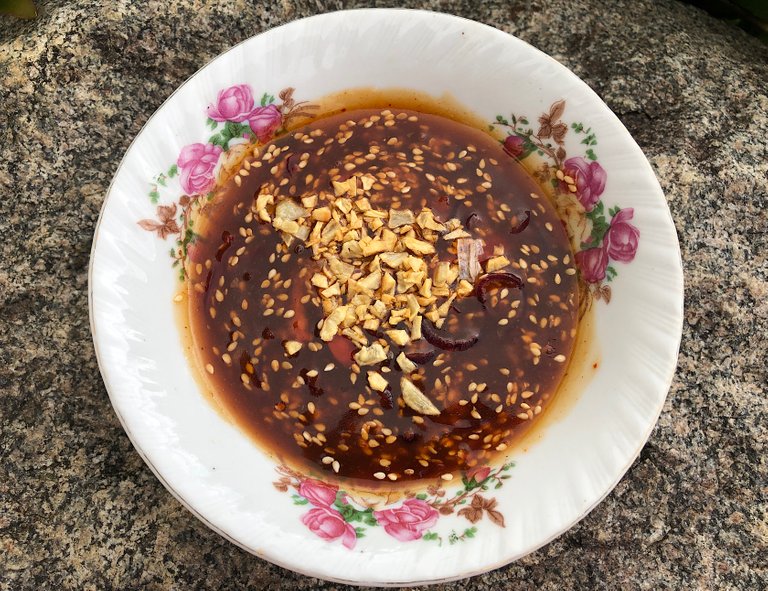 Chop garlic and cut red onion and chilies like very small. Heat oil and fry garlic until brown and take it outside.
Then fry red onion until aromatic little bit and put salt, sugar, soy sauce, ketchup, chilies, lime juice, stir it little.
After take a little water put cassava flour in and stir it until dissolve and put it, stir it little bit and put sesame seeds stir it and taste it's ready. Finally, put fry garlic on it.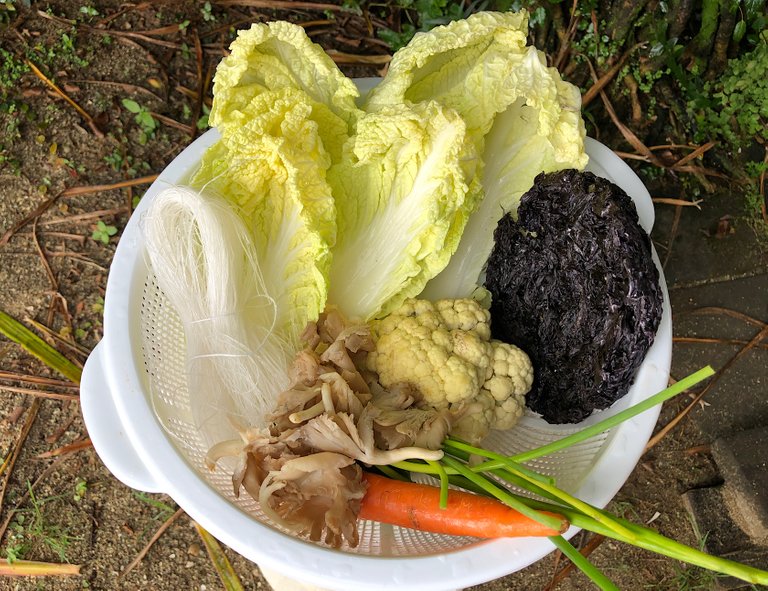 Ingredients For Chinese Cabbage Rolls
mushrooms, a little
cauliflower, a little
1/2 of carrot
12 leaves of Chinese cabbage
1/2 seaweed disc
50g glass noodles
1 long green pepper (not spicy one)
4 green onions
1/2 tsp salt or to taste
1 tsp brown sugar
1/4 tsp black pepper
1 tsp soy sauce
1 tsp black soy sauce
1 tsp sesame oil
Soak glass noodles in water 10 minutes.
Chop vegetables all but not green onions. Cut only the bottoms, you must save the green leaves and steam it one minute to use them for tying cabbage. Steam Chinese cabbage two minutes also.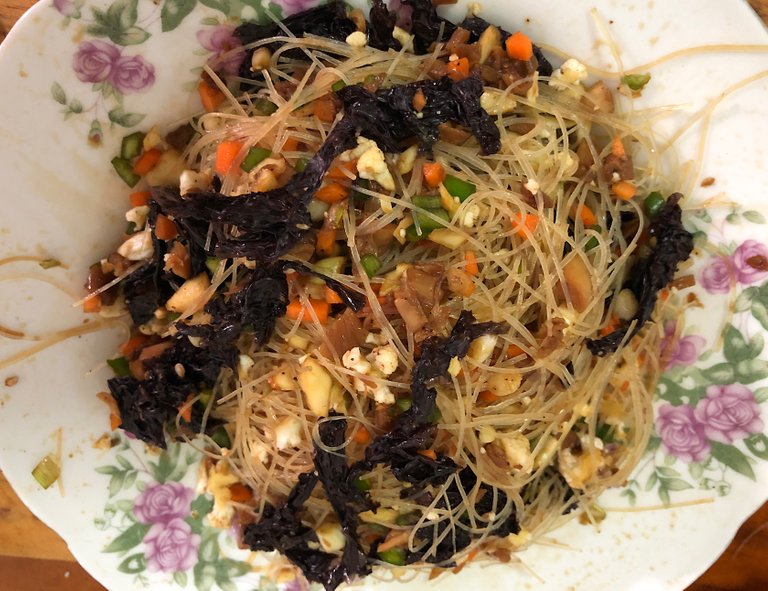 Put all ingredients in the dish and mix together.
Take Chinese cabbage leaves put food in it and close it.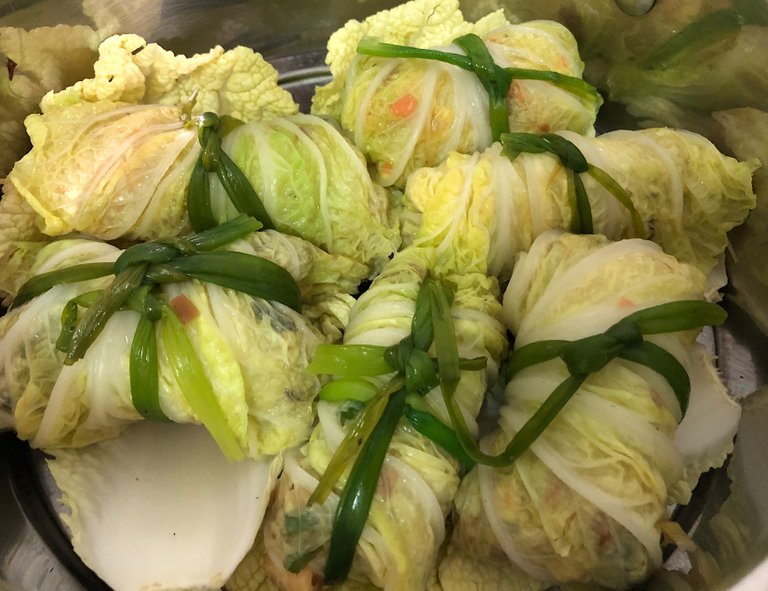 Then take green onion leaf to tie it and steam it 15 minutes. I have a small pot so I need to steam it two times.
Enjoy with special sauce I showed you.

🙏 THANKS FOR READING 🙏
If you enjoyed this post, please upvote and reblog.