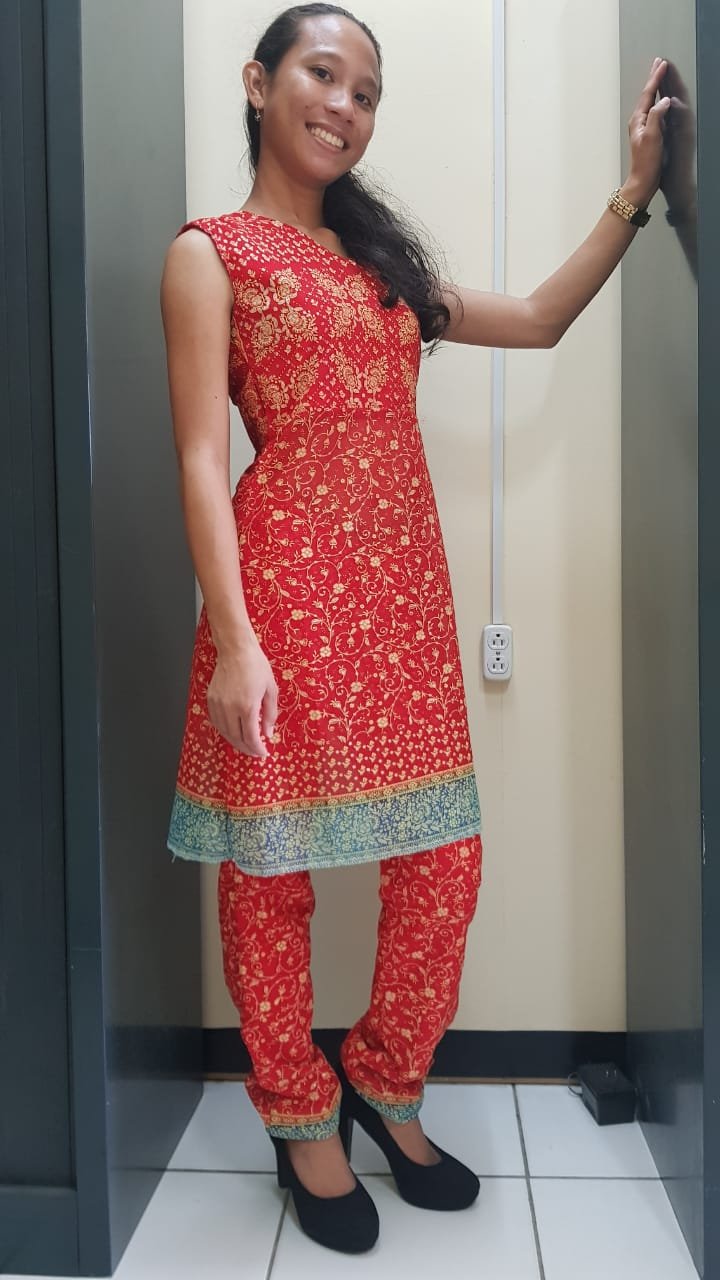 Wearing a kurti, which is a traditional Indian garment.
---
Two days ago, November 25th 2020, the nation Suriname has celebrated its 45 years of independence. This moment made me proud to be a born citizen of this country and happy that my ancestors made the decision to leave their own home country for a better life. If not for them, for their descendants.
Despite all the wrongs that is going on in Suriname, I have a love and appreciation for my homeland. A popular saying goes "mie kumba tey beri djaso", which literally is translated to "my navel cord is buried here". In Suriname this saying explains how connected we are to the earth of this country; the navel cord is a lifeline that is buried in the soil of a specific nation.
Apart from being connected with the earth of this nation, my love for my country is especially because of the melting pot of ethnicities and cultures that have been brought together. Yes, in the beginning those different peoples from different nations were living separated and were hostile towards each other. Mostly due to not understanding each other's cultures and a divide and conquer policy by the colonizer. I'm not saying that all is perfect now, but compared to then we have come a long way. The cultures have shared and learned from each other and opened up the conversation. Especially the cuisine has been shared, but also the languages, dance styles and the fashion. There has even been intercultural marriages.
I am myself a product of that melting pot. My ancestors have hailed from China and Java. From stories from family members our forefathers are also of African and Jewish descent, but not so sure. I have to go and research my family tree, but it's plausible.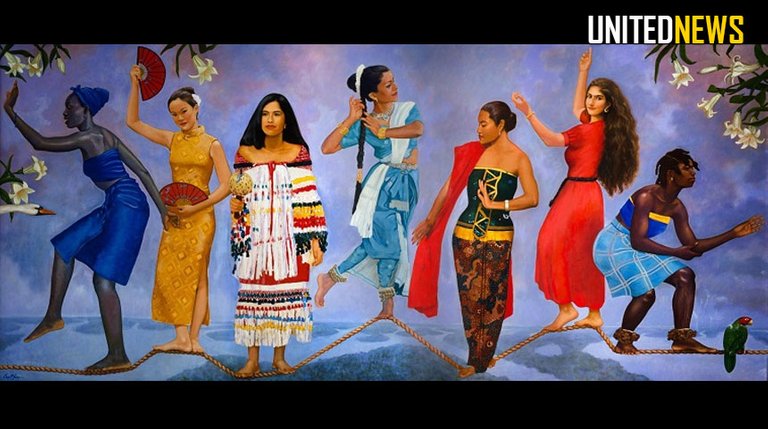 source
Dancers from different cultures. Which do you recognize?
---
With that being said, I keep asking my countrymen questions about their own culture to learn, to find differences, but above all similarities between those cultures. The similarities bind us and the differences can enrich our lives and broaden our horizons. So tell me more about your culture here on Hive and let's broaden our horizons together.
Let's get together and feel alright.
Chasse into the backstage!💃