---
The last few weeks I read in a couple of articles from other fellow Hivers, the importance of reading and in the comments some have said that even though it was a favorite pastime, they had kind of neglected it. Just as I have. And then, I tried out something different and it worked for me.
---
One page a day, will keep the ghosts away 🙃
Enough corny for now, but there is some kind of truth to it though. I used to be a avid reader and could slay books in a small amount of time. But as I got older and got more responsibilities, my reading rhythm got less and less and the pile of unread books got higher and higher. Which was a sin in my head, because I always believed that books are to be read and not to catch dust on some old bookcase. That's why I don't mind giving away books, when I am done reading those.
But back to my pile of unread books. I kept receiving books and other reading material from people who were also done reading those. So, I started out something new for me and that was to read a few pages everyday. Some use the norm to "read one hour per day" or "one chapter a day" and it usually works for them, but not for me. Because, maybe just at the closing of that one chapter I want to know what comes next or at the end of that one hour it just got exciting. By keeping it at "a few pages a day" I am allowed to stop where I want to or where I feel a sense of "I can leave it as is and come back later, to see how it further develops".
At the moment I'm experiencing a thrilling journey with the FBI, NSA and some kind of bio weapon. Not at the end though and I won't spoil the fun. I'm smack in the middle of the plot point, so I have passed my own "few pages a day" rule 😅, but I don't mind. The title of the Dutch translated version is Prijs van de waarheid by Tess Gerritsen and the original title is Whistleblower.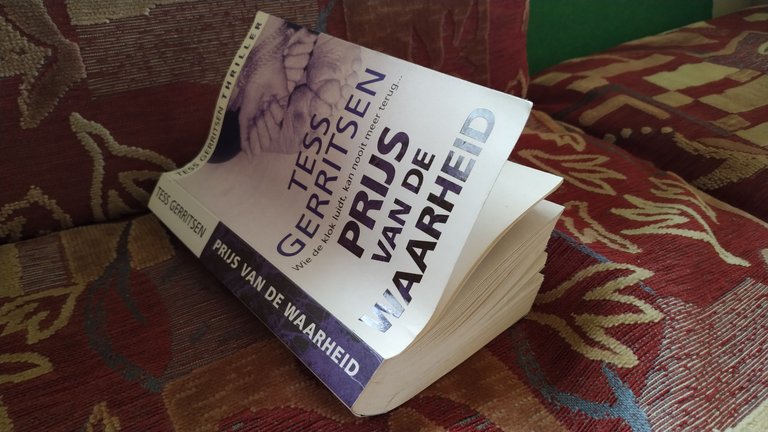 Now back to reading for me 🤓
I would love to know what works for you if you ever picked up reading again.
"There is more treasure in books than in all the pirate's loot on Treasure Island." – Walt Disney
---