Hi everyone,
First of all, I'd like to thank @travelfeed and @pinmapple for having provided me with the proper environment and help to feature my story.
I also want to thank all of you for your great support. I'm starting to really like the #hive community and all its members.
So today, I'm going to write about the last leg of my company incentive trip. If you need a refresher or if you have missed them, have a look at part 1, part 2 and part 3.
Day 7
We all wake up early because we still have about 60km to cycle today and we are expected at Pantai Teluk Batik early afternoon. Once done with our packing, we say goodbye to our hosts and after a quick motivational speech by our CEO, we hop on the bikes and get going.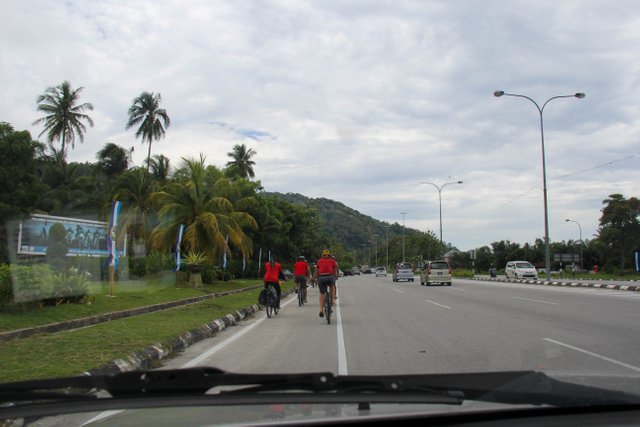 Because of the previous day ride, the first few kilometers are a bit tough on the bums but they quickly get used to it again and the pain goes away. We go through a few dirt paths with beautiful scenery again and then just follow the main road for most of the trip.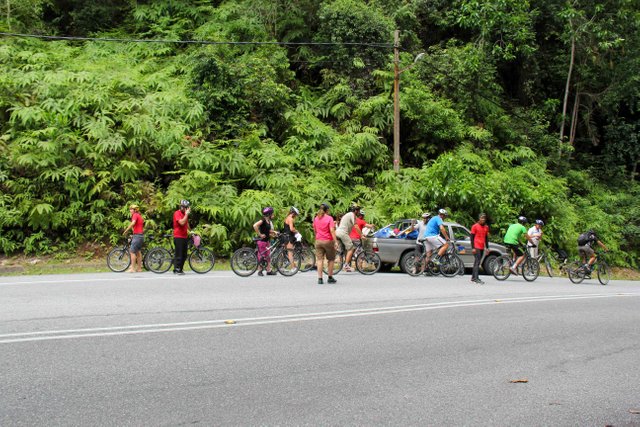 One last hill climb in the last couple kilometers and we can just let the bicycle roll to the beach.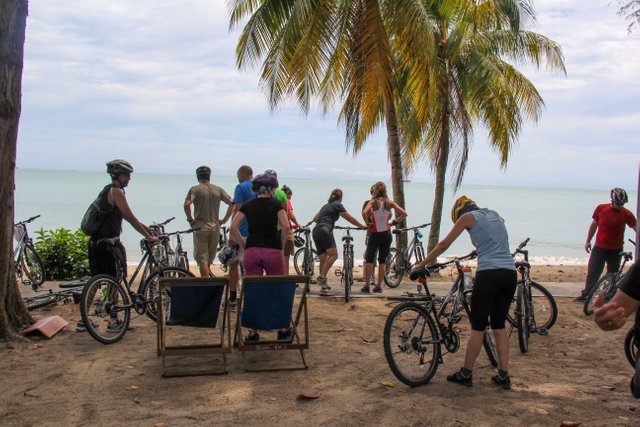 We did it! You can see the satisfaction and feeling of accomplishment on everybody's face.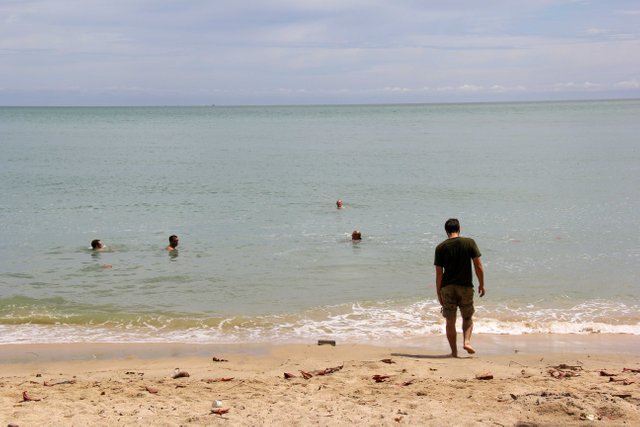 Some of us can't help but get in our underwear and jump in the sea for a quick refresher. It's so hot and humid outside that it is really welcomed.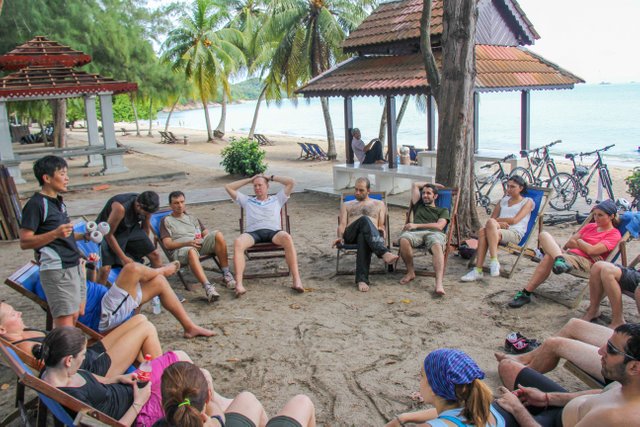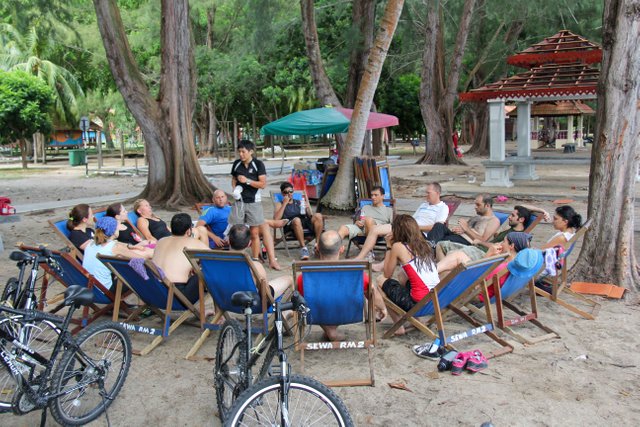 After a short break, Chan Yuen Li of Nomad Adventure, gets us all in a circle and asks us to participate in an exercise. In groups of 4 and with the help of a string, she wants us to represent our highs and our lows during the past 6 days.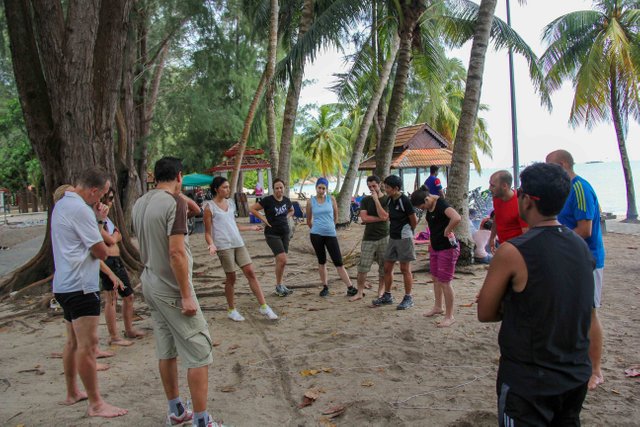 Every team then needs to go through their drawn "graph" and explain each highs and lows to the the others. It's interesting how every team mentions the same moment of the week as their lowest: the afternoon and the night of the first day of the trek in the jungle.
Once we are done with this exercise, our CEO get us all in a circle again and asks everyone, one by one, to talk about his/her experience and what he/she has learnt from it, what he/she will gain from it.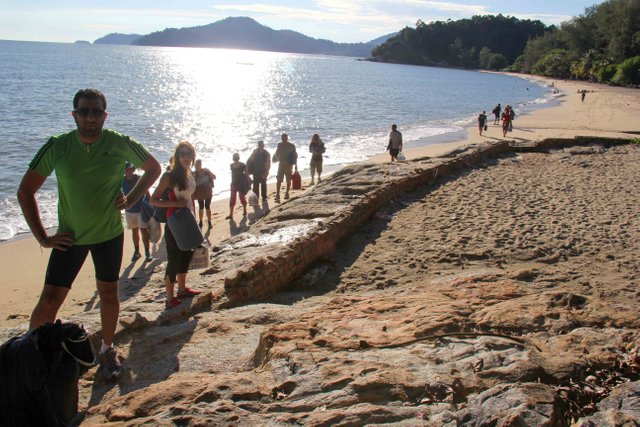 It's late afternoon already and after a quick dinner, we are each taken to different part of the beach and/or the trees/bushes behind. After a whole week together working as a team, we are all separated and each given a tarpaulin and some strings. This is our final exercise: set up our own camp and spend an evening of self reflection away from everything and everybody.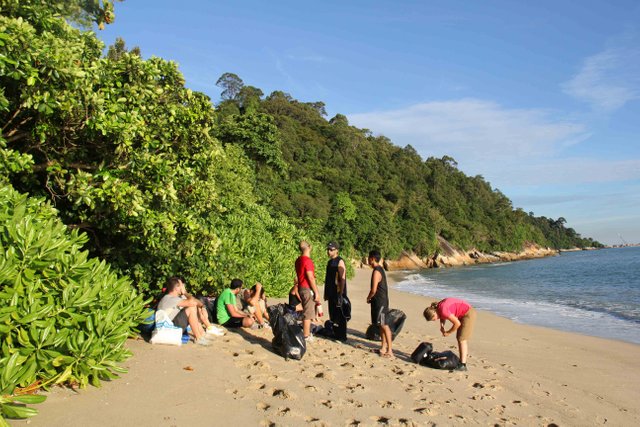 Unfortunately, not many of us managed to stay away from each other, and after an hour or so, there were small groups enjoying the sunset together.
Day 8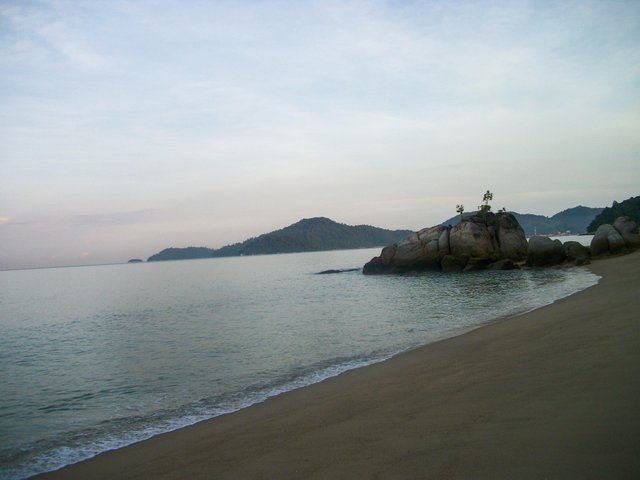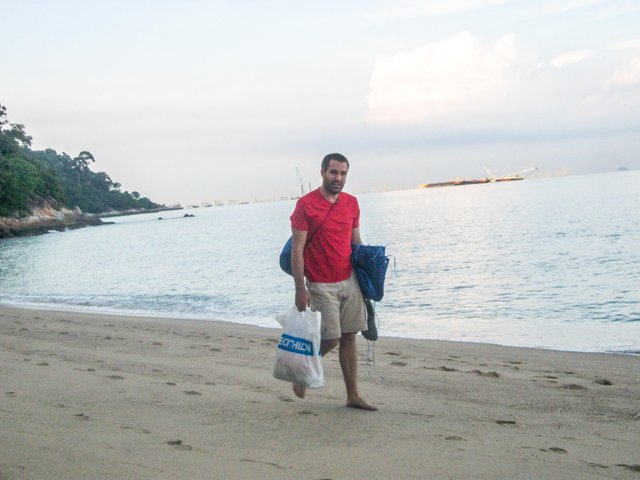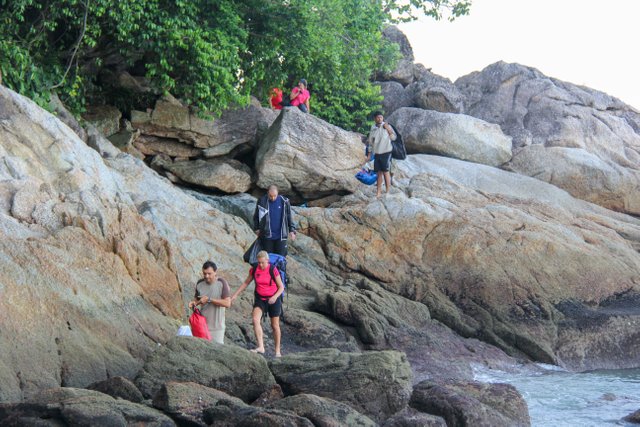 Once again, we wake up early and after gathering our belongings, we make our way back to the end of the beach. Our bus is waiting for us.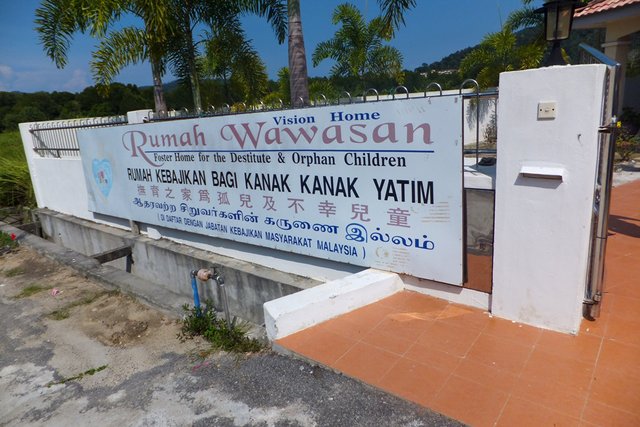 The destination for today is Kuala Lumpur, but first we have to make a stop over at Rumah Wawasan, Foster Home for the Destitute & Orphan Children in Lumut, Perak. As I mentioned in the previous part, our company purchased the bicycles we used for the 100km ride. Since our trip has reached its end and we obviously don't need them anymore, what better thing to do than to donate them to this orphanage.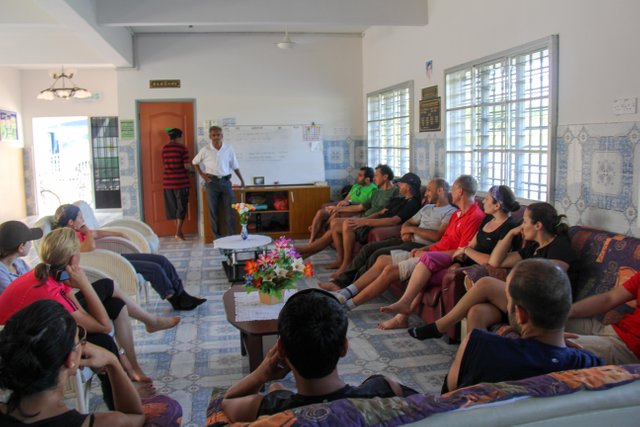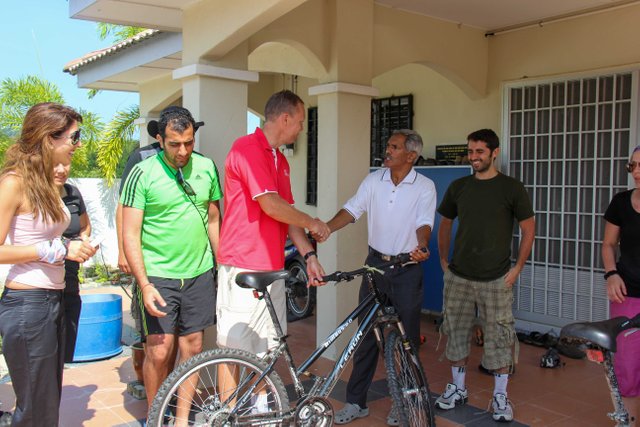 We are warmly welcomed by the director of the orphanage and some of the kids. We get inside the building and all sit down and listen to the director giving us more details and information about the place. After a few answered questions and hand shakes, it is now time for us to head to the city.
Last goodbyes with Chan Yuen Li and her team and we are back on the bus headed to Kuala Lumpur with a quick lunch break on the way.
The previous night was short and not one of the most comfortable, so it's no surprise that, other than the driver, every one is fast asleep.
We all wake up to the noisy and busy streets of the Capital and soon we arrive, all smelly and dirty, at our hotel for the next 2 nights, The Shangri La. Everyone gets his own room and I can guarantee that after several days having it rough, we are all really excited to enjoy the 5 star comfort of the room and especially a hot shower.
The rest of the afternoon is free time for all. Some of us decide to go walk in the streets of the Capital while others prefer to rest. We all have to be back and ready for the evening's dinner.
One of the items we were asked to pack in our bags before leaving Dubai was a tuxedo for the men and an evening gown for the ladies. As a reward for making it through the week, we are all treated to a nice 5-course meal. The theme is James Bond 007 and so we do need to look the part. Off with the dirty and smelly shorts and t-shirts, time to be a bit more presentable.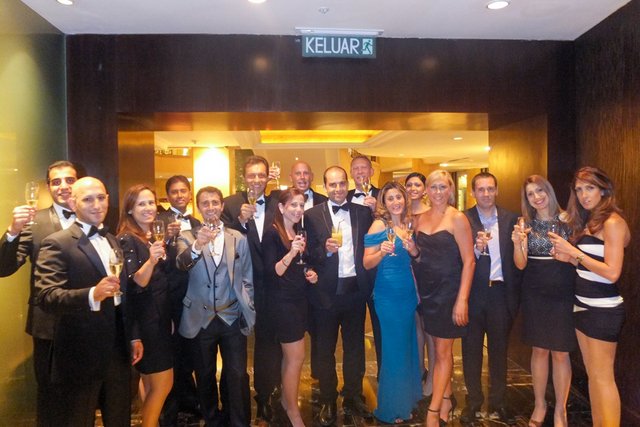 I don't own a tuxedo and I didn't want to acquire one just for the occasion so I'm only wearing a suit with a shirt. I stand up a bit being the only one dressed as such but the good thing for me is that nobody made any comment about it.
After an excellent meal along with great wine and after drinks at the bar, we all part ways to our rooms. It doesn't take me long before I fall asleep in the very comfortable bed sheets.
Day 9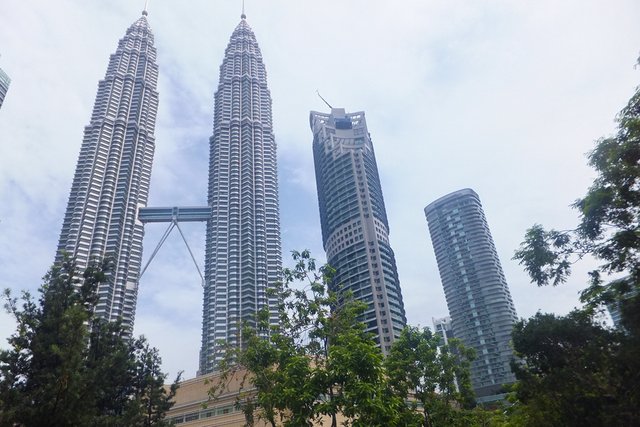 Today is a free day for all.
After enjoying breakfast together, some groups are formed with different agendas. Some of my colleagues and I decided to first visit the Petronas Towers and then tour the city by taking the KL Hop-on Hop-off bus.
I am not going to recount our day as it would need a post of it's own but we did enjoy the tour.
Day 10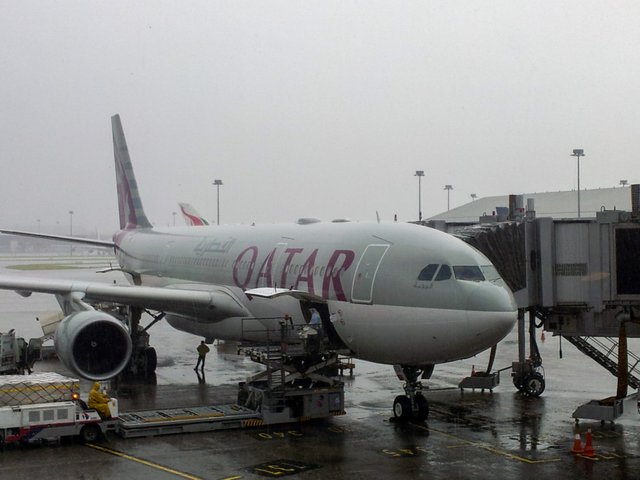 This is it, the trip is over and it is time to go back home. The heavy rain and grey skies makes it easier for us to leave.
Conclusion
So the question in my title is: Heaven or Hell?
If you haven't guessed it yet, for me, this incentive trip was heaven, I enjoyed every single moment of it, even the rougher and hard times during the jungle trek. I have excelled at helping and motivating my colleagues during those times and they have all acknowledged and thanked me for it. My CEO also told me how he saw a different Yohann during the trip.
The whole experience was very much unexpected for me but it made me realize a very important thing about myself. I am not meant to be stuck all day in an office. After chatting with Chan Yuen Li on the night of the self reflection, it was clear that I had to start thinking about my future and that I will have to reconsider my career. I actually joked with her that I would open an adventure company just like hers and provide team building activities to companies as well. It may have been a joke, but the thought really crossed my mind.
Because we are all different, some people really enjoy and thrive in these kind of conditions whereas others really suffer and hate it. For a few of my colleagues, it was hell. Many times during the trip they mentioned how they regretted accepting the invitation. Yet, at the end, they had a strong satisfaction for persisting and accomplishing something they were really not comfortable with. Would they do it again? Hell no! 🙂
How about you? Would this kind of company incentive be Heaven or Hell for you?
Thank you for making it this far. I am now closing this chapter.
Be happy!