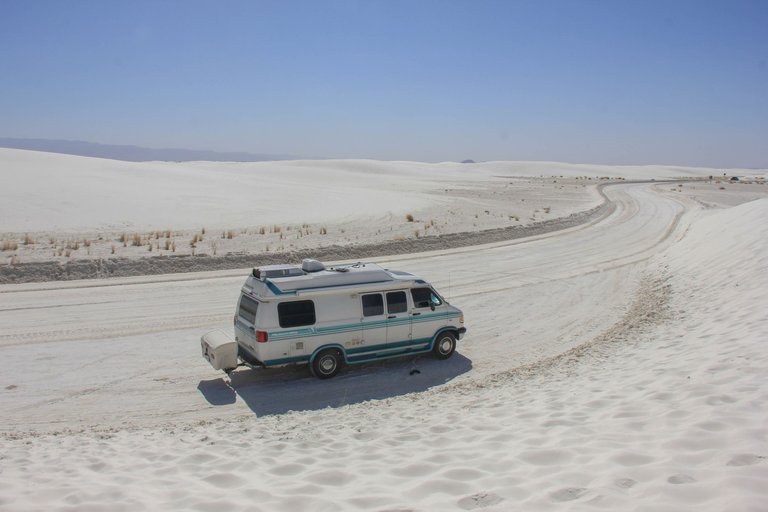 (The plowed road through White Sands NP)
---
On April 6th we visited White Sands National Park in New Mexico. It's only a small park, and the front country section can be visited in a day. It only has one campground, which is in the backcountry, and only four hiking trails, three of which are less than 2km long (1.2 miles).
---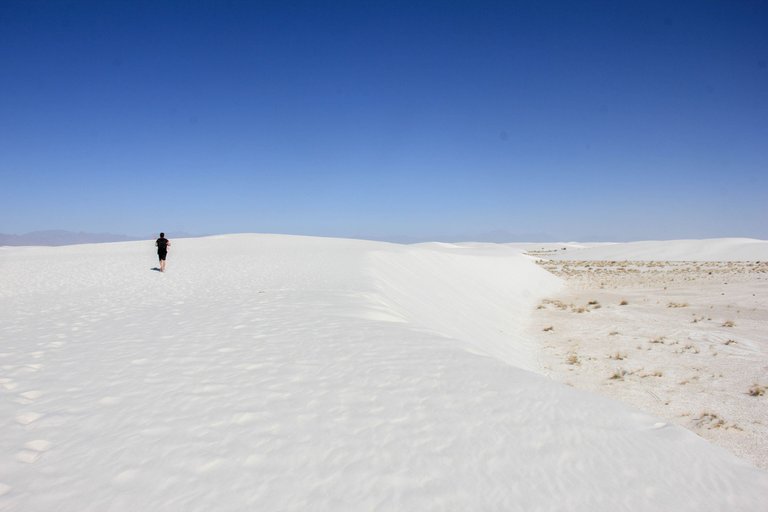 (Exploring the dunes)
---
We arrived early in the day to avoid the heat and decided to start our exploration of the park on the Dune Life Nature Trail, a 1.5km (0.9 mile) hike through the dunes with information on all of the animals and the important roles that they play in the desert.
Next we drove the Scenic Loop Drive, which has you driving through the sand dunes. There is a plow that drives around periodically trying to keep the sand to a minimum on the road.
---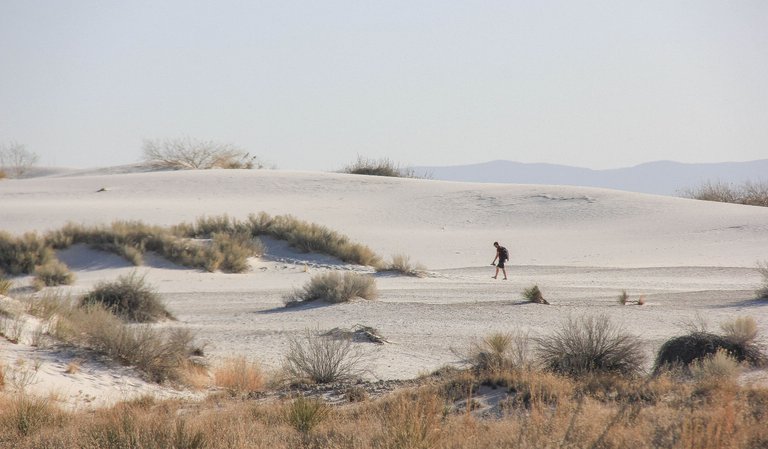 ---
We stopped at one of the pullouts and went exploring in the dunes. It was really beautiful to see the endless white sand, but it is hard to stick around once it starts to get hotter. So as the temperature started to increase we decided to head back to our camp where we stayed the previous night: Hollowman Lake.
---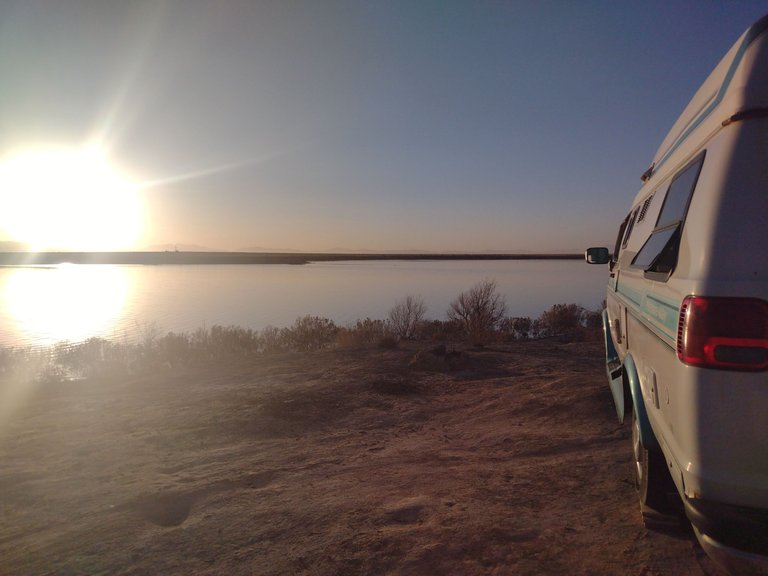 (Our free campsite at Hollowman Lake)
---
Hollowman Lake is a free campsite right on the "lake" (It's actually a waste water evaporation pond. haha!). But it's beautiful all the same, so we decided to stay another night.
We didn't have a lot of luck at Hollowman Lake. It was quite windy, but because there isn't much shade in the desert we had our awning out to sit under and unfortunately it when it got caught up in the strong wind and broke. We also got a flat battery and ended up having to call AAA to come and jumpstart us. But at least we had a beautiful spot to wait for them.

I really wish we had more time in White Sands National Park. It really is a unique and beautiful place to explore.
---
All images in this post were taken by and remain the Copyright of Bree Plater and Ryan Sault unless stated otherwise.

You can see more photos at:
website: https://saultphotography.com/
Instagram: @roaming.rammie and @saultphotography
Twitter: @sault_photo

If you'd like to learn a bit more about the photography featured on our page you can read an interview we did with Photofeed here.