Read this post on TravelFeed.io for the best experience
---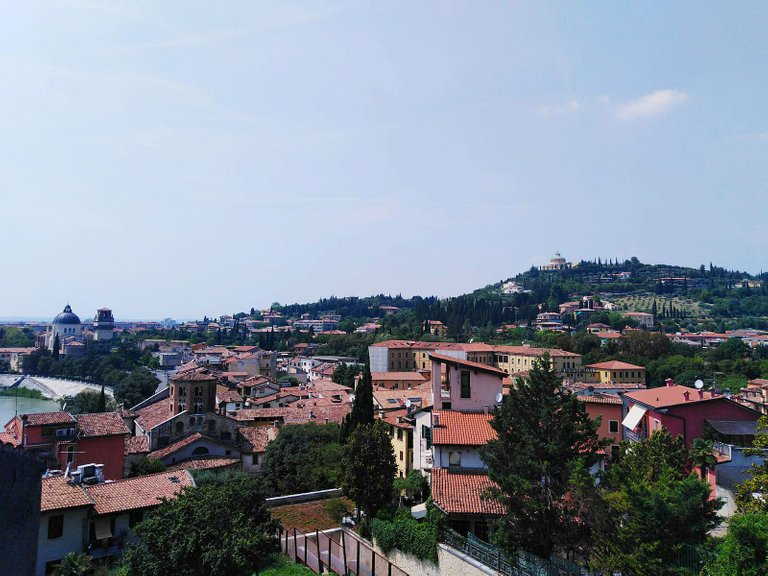 Hey guys,
today my Post is about my "highlight" what we did in Verona, or better what we visited. Directly after the city tour which ended around noon, we came relatively spontaneously to the idea to walk up to the Castel San Pietro. It was on our bucket list anyway and during the city tour along the river "Etsch" you could already see the castle on the opposite side. So we were not far away and the weather was great - okay, it was about 34 degrees in the shade but therefore we had a clear view and bright sunshine ;)
So with a little bit of water in our luggage and glowing heat we went up the mountain - although it was less a mountain we walked up. It was rather a hill that we walked up. There were many many stairs and we walked up smaller alleys. These were bordered on one side by a high wall, on the other side there were small houses, built in the Italian romantic style. Especially these alleyways were definitely worth a visit!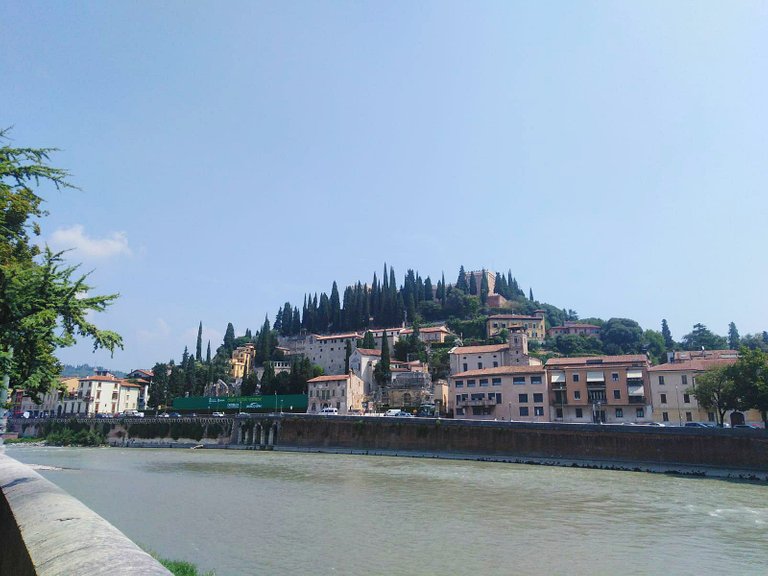 What I can recommend to you in any case is to take enough water with you, or better said a big water bottle. As everywhere in Italy there are water dispensers directly at the castle, but you have to bring your own bottles.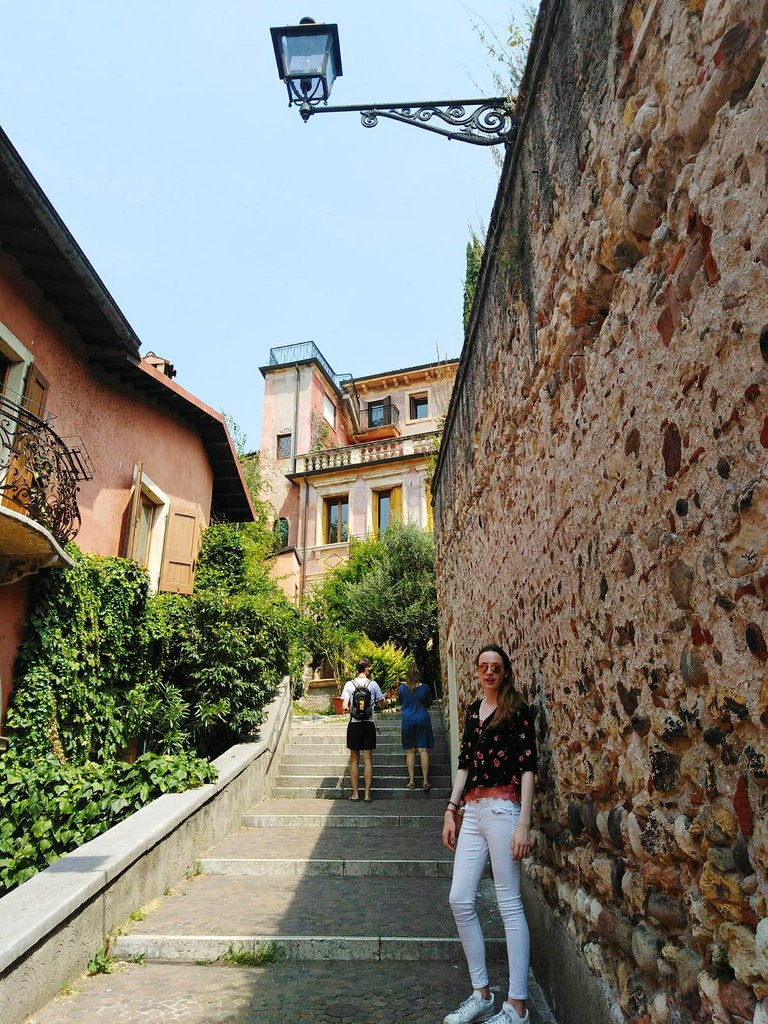 The Castel San Pietro is located near the Roman Theatre, where there is a staircase that you have to use to climb up. When you have found it, you only have to follow it and you will be at the top. Due to its strategic position, the hill has been a defensive site for centuries. The fortress in its present form has only existed since the 1850s. Unfortunately we could not visit the interior of the fortress yet, because it was prepared for tourist purposes. Nevertheless, the visit was very worthwhile - on the one hand you can admire the Austrian military architecture of the fortress. But on the other hand you are offered a unique view over Verona. And what is also very practical: Even in times of Corona you can probably walk up here ;)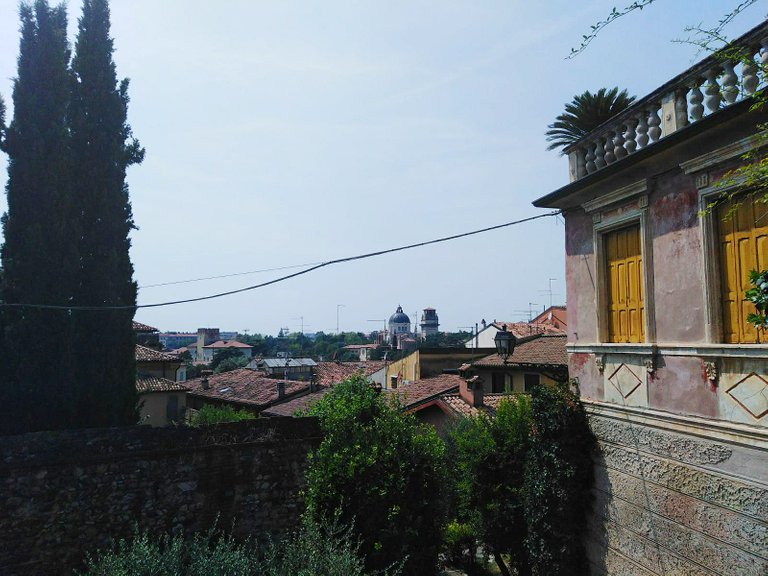 What we saw after our ascent, which took about 15 minutes, but maybe not recommended in the midday heat: There was a hidden funicolare di Castel San Pietro right at the Castel - a a funicular railway for all those people who did not want to climb the steep hill. Okay, we already laughed a bit. Especially since the a funicular railway would have cost us just one Euro for one ride. But what the heck. Down we went down the stairs again anyway ;)
If we had to choose a time again, it would probably be just before sunrise or sunset. If you are lucky it is not very crowded then, where by there were also not many tourists there during the noon. Probably because nobody had the idea to climb up there in the heat and at this time of day ;) But just when the sun goes down and the water of the "Etsch" shimmers and you can admire the red roofs, I imagine it to be very romantic here.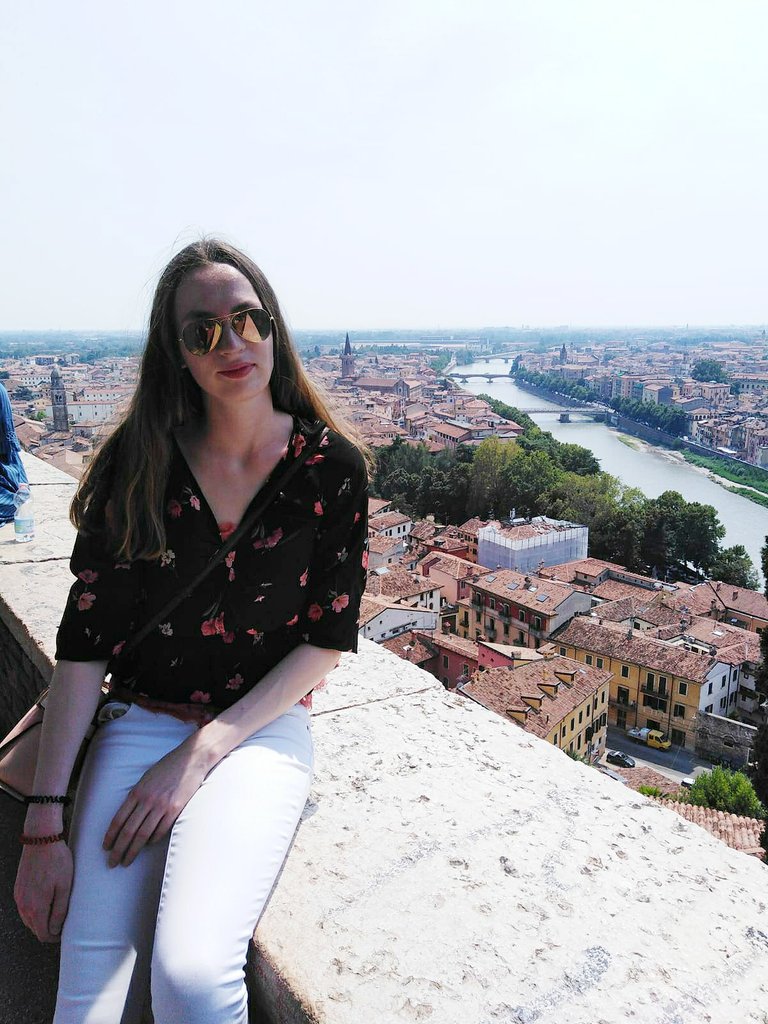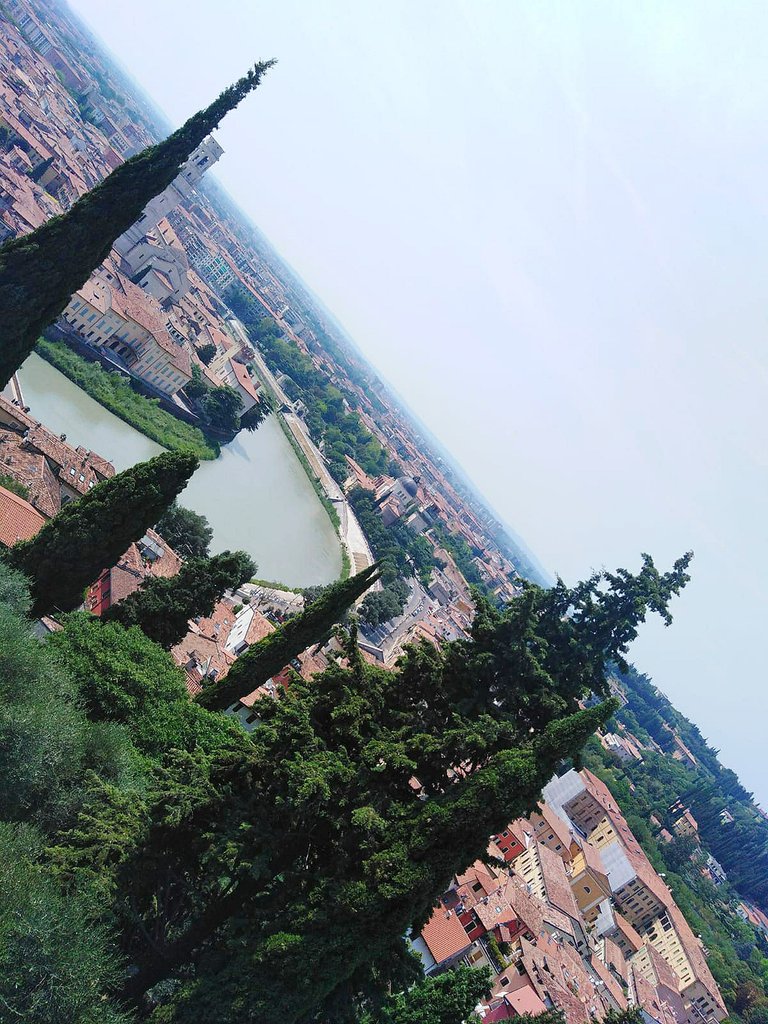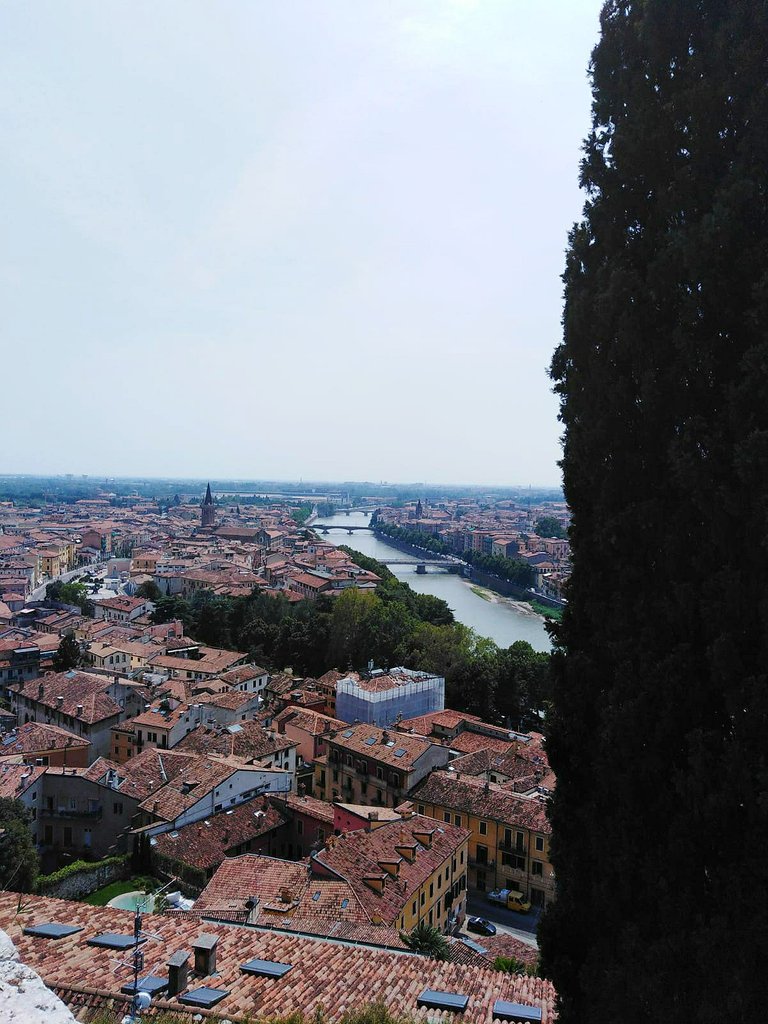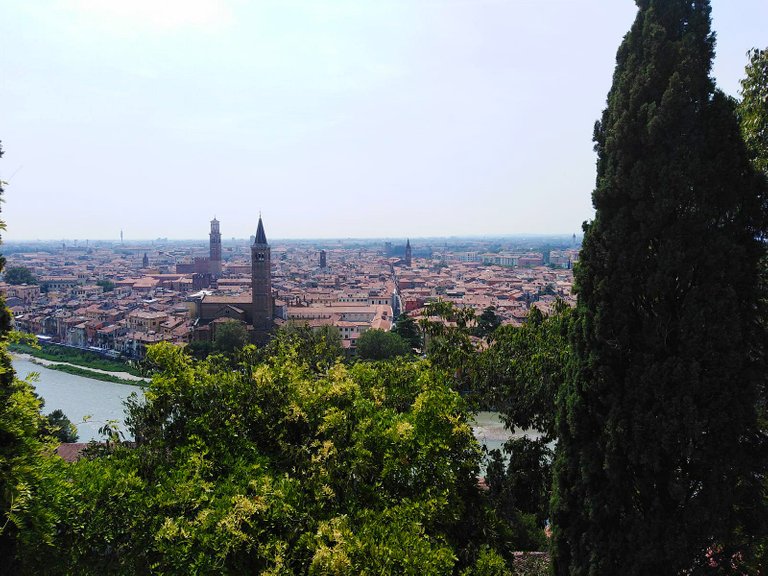 How to get up the fastest way, here is a small description of how to get up: coming from the city centre you first cross the Etsch river, best of all over the bridge Ponte Pietra, then you go up some steps, passing small apartments and balconies.
As always, I hope you enjoyed my Post. Even if I could not give you so much information about the Castel, it is one of those places where you just have to be and enjoy the view without having to learn much about the place itself. Even if the view was so to speak the only highlight, I would always walk up there or take the a funicular railway up, it is a super nice place to let your mind wander and enjoy the view. Maybe you'll visit the castle at a time when the museum inside is finished and you can report about it here on hive or steemit, please link me ;) (would be really interested in what there is to see there!)
---
View this post on TravelFeed for the best experience.