Read this post on TravelFeed.io for the best experience
---
# Hey guys,
How are you all.Hope all are well.I am also Pretty good.
Friends, today is Monday 03 August 2020.
Today i will talk to you about my another trip.
# Let's talk
Friends, That day was Friday.I left the house to respond to the call of nature.A friend joined me on the street.Then we are two friends started walking along the village road.We started our journey south from our village.We walked for a long time.
After a while we reached the border of another village.On the road to that village we saw a bridge.Then we went over that bridge.We went and sat on that bridge.The flood water is flowing through the bottom of the bridge.We saw that scene standing on the bridge.
You can see the view of the bridge in these pictures.👇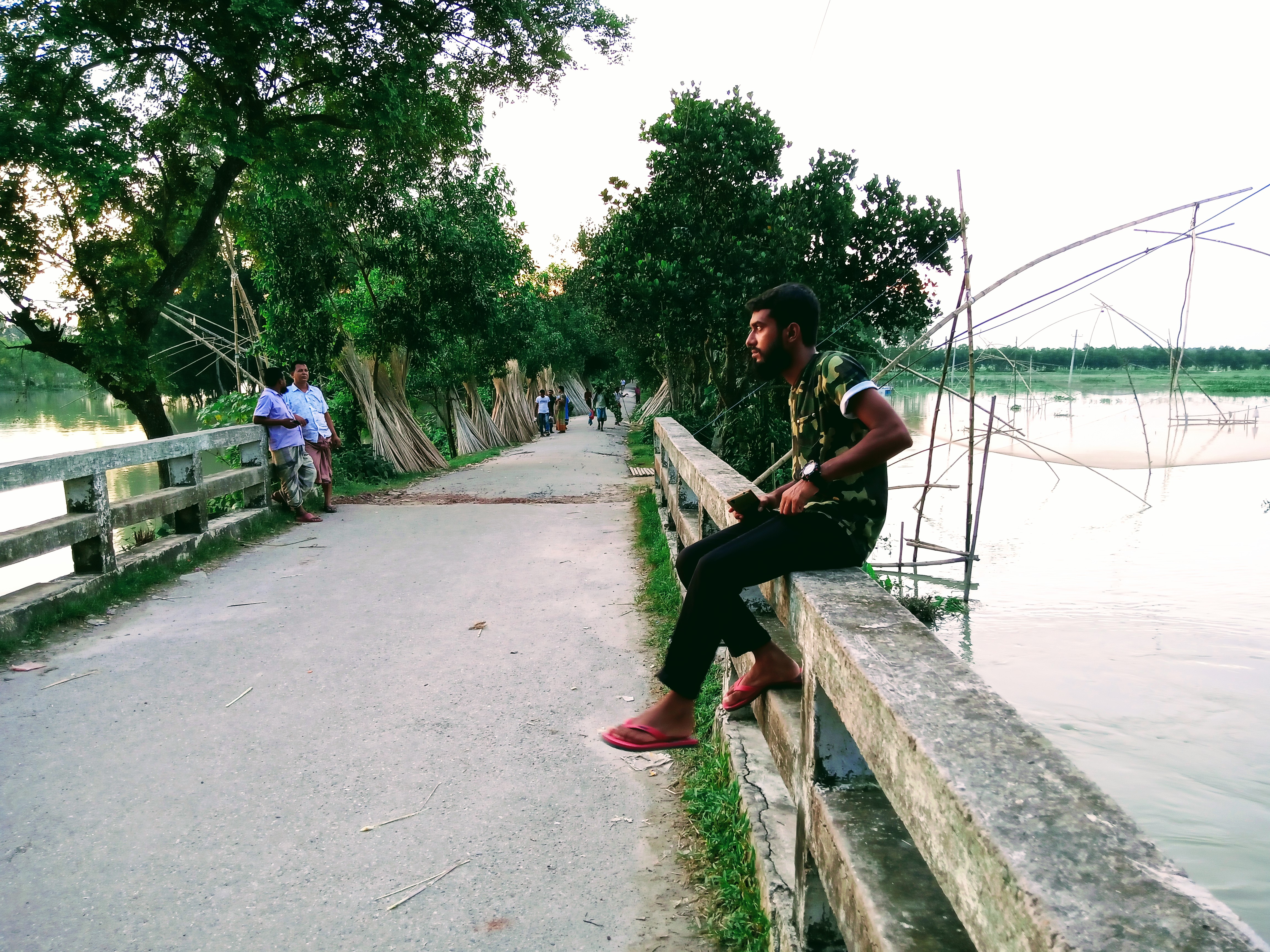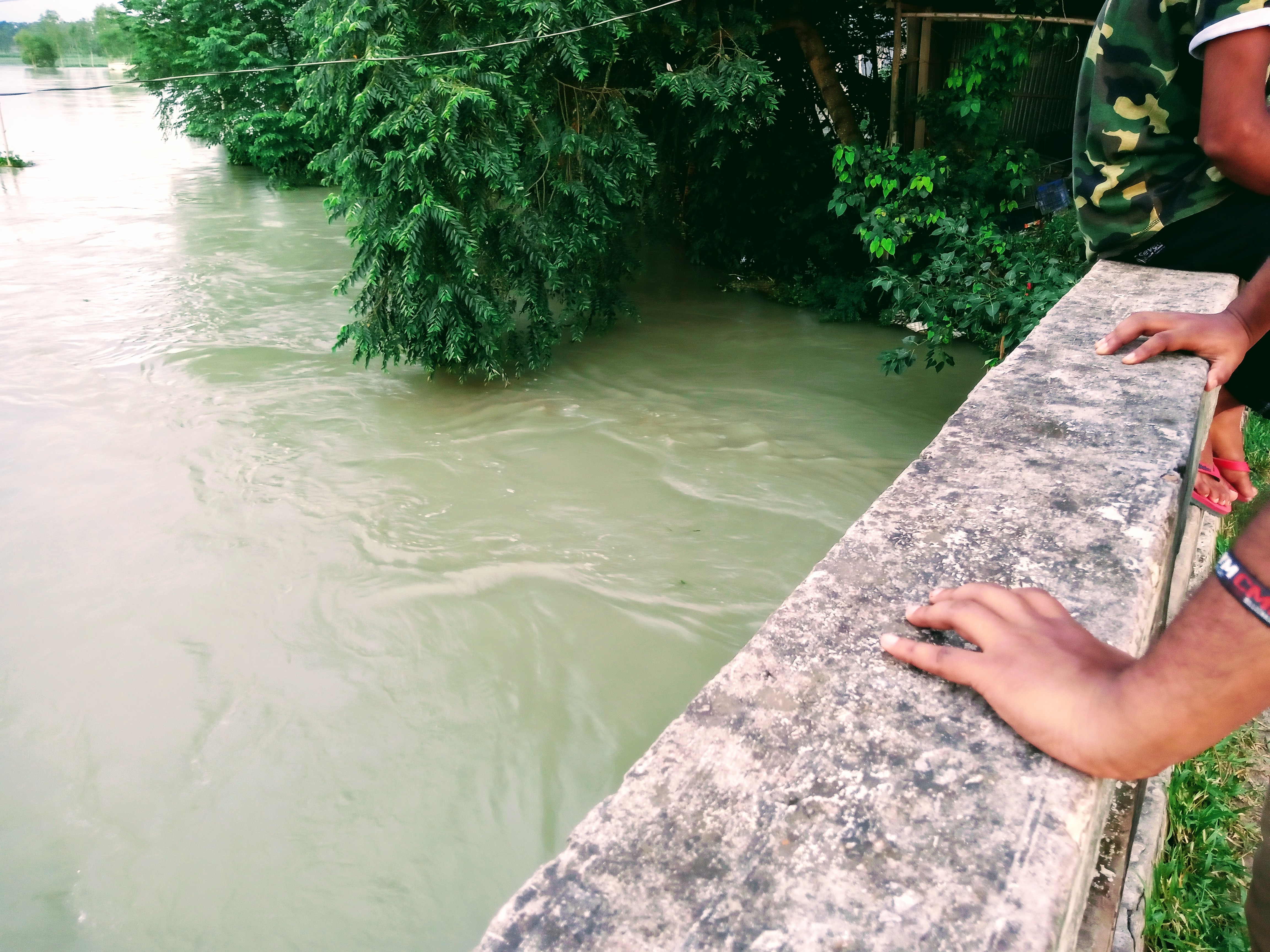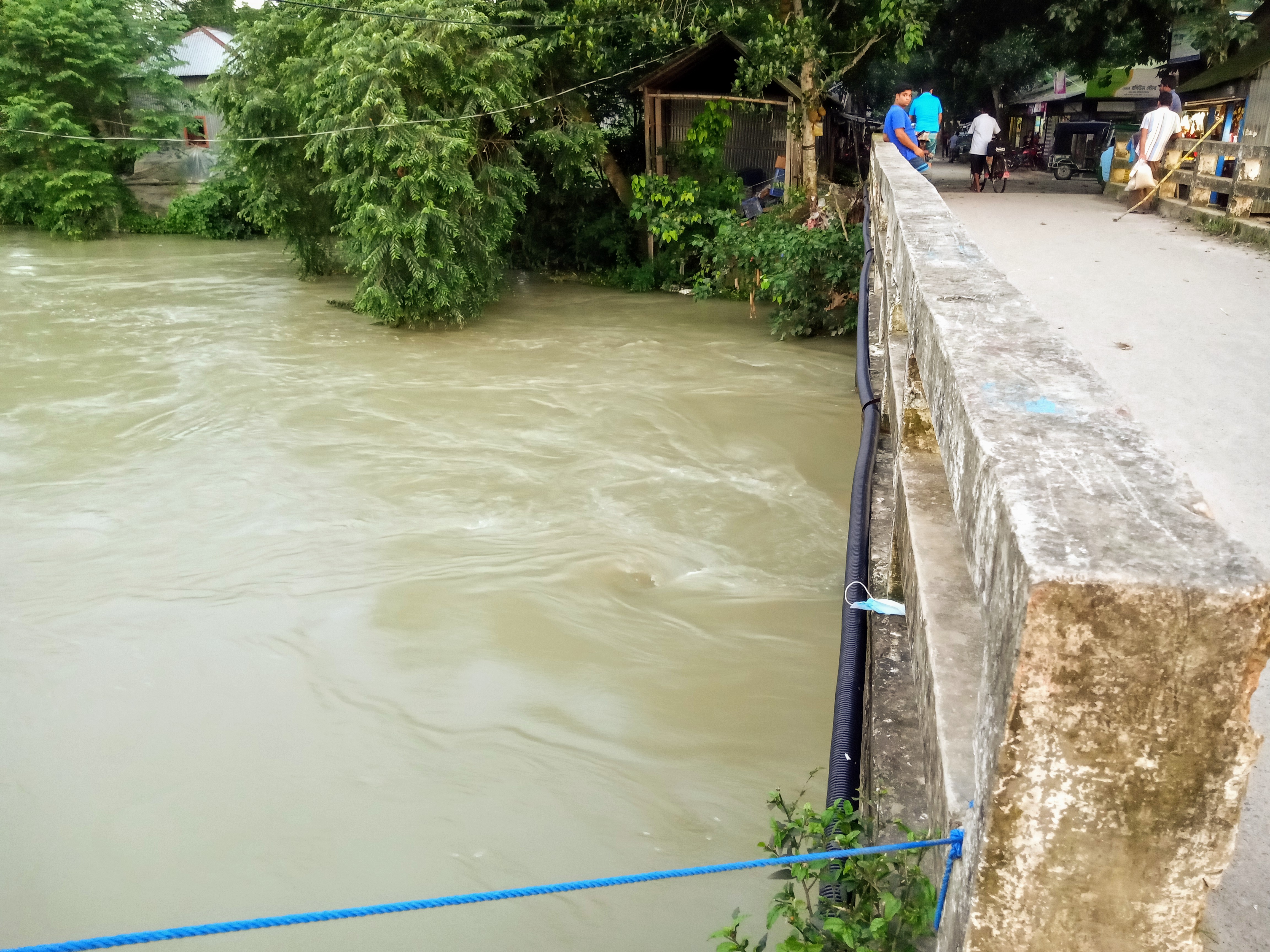 We saw many more villagers around the bridge.Besides, the villagers have left fishing nets in the flood waters.
You will see fishing nets in these pictures below.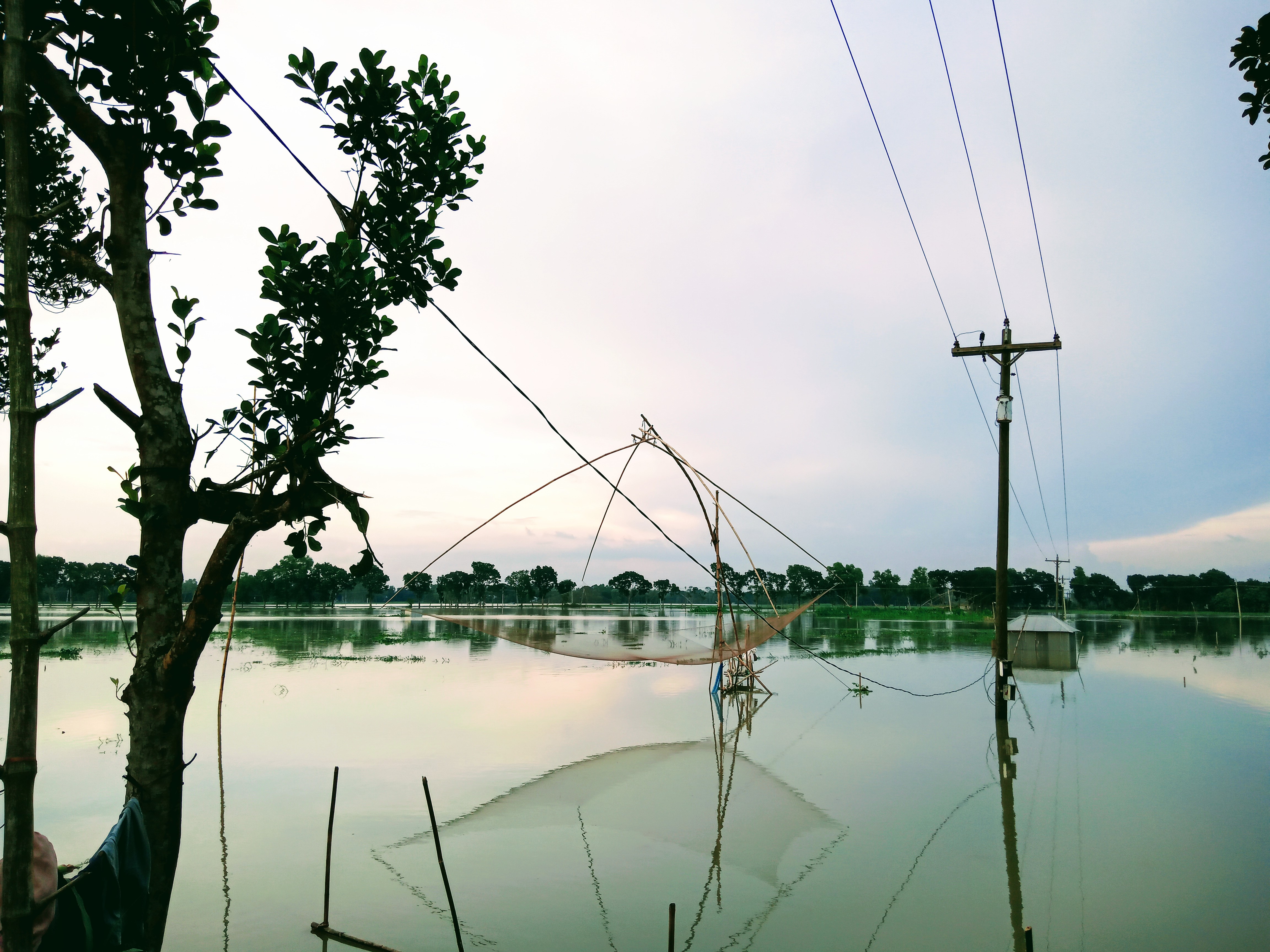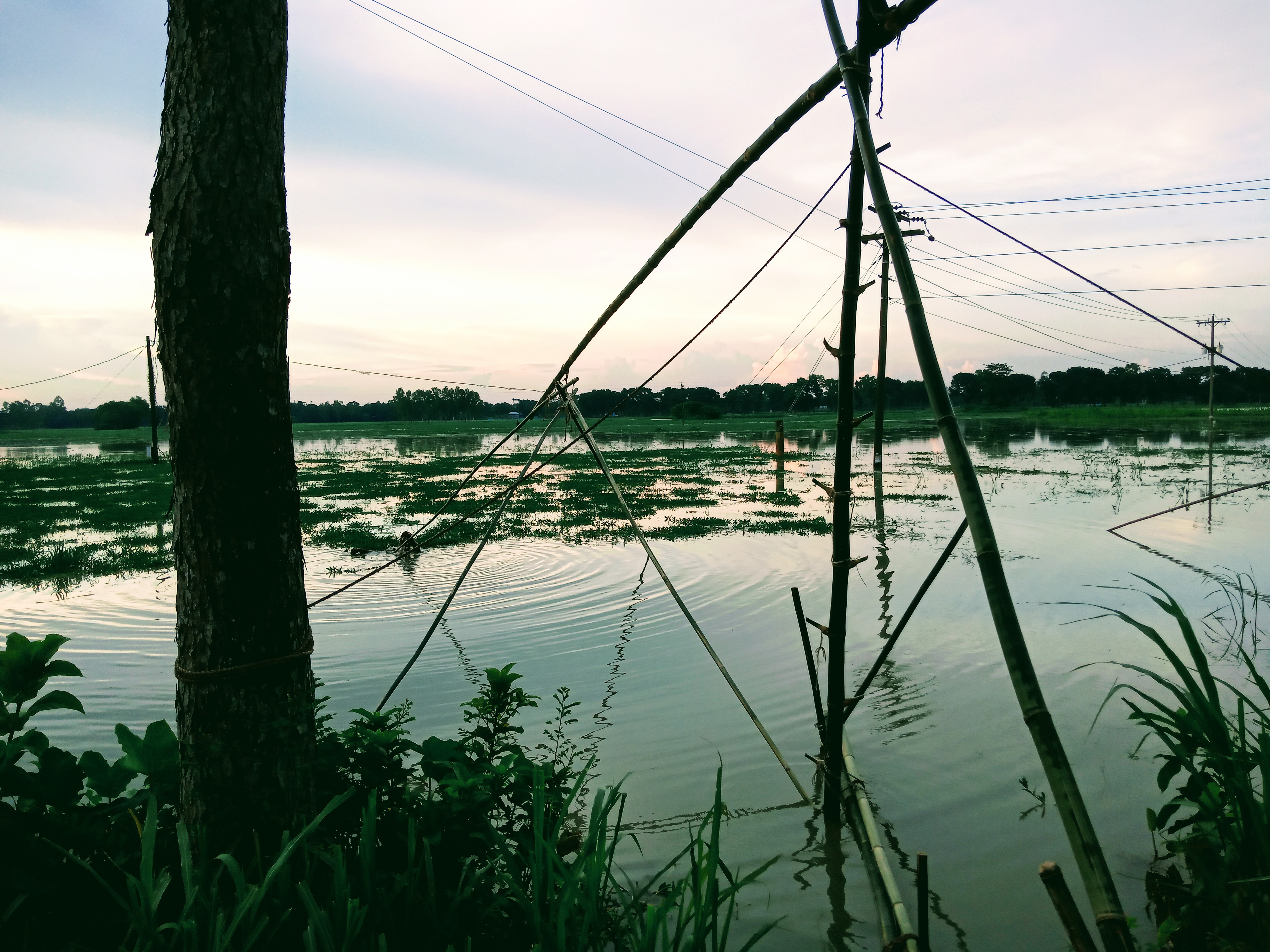 Then we got up from the bridge and started walking again.Going a little farther, we saw a boat ghat.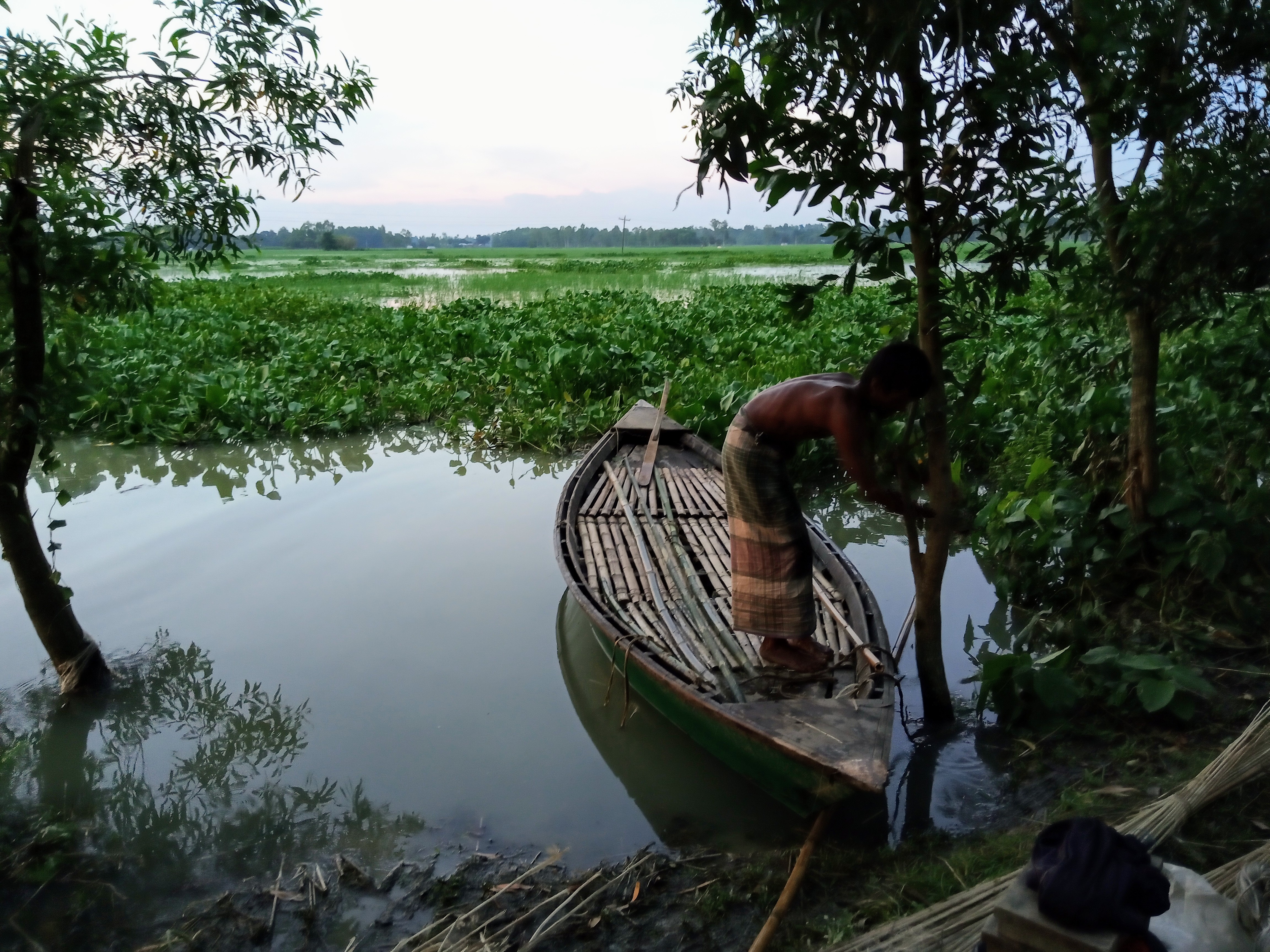 We saw a boat with a boatman there.
We walked further forward.A little later the evening came closer.The white days are ended.After dusk the surrounding environment began to turn black.After the evening the nature of the village changed.
There is a quiet atmosphere all around.
Most people have returned to their homes.
Various unknown unseen sounds came from nature.So it seemed to me that nature had changed after evening.
However, I liked the night nature of the village.
After the evening I took some pictures of the nature of the village.I shared the pictures here.
In the pictures below you can see the night nature scenes of the village.👇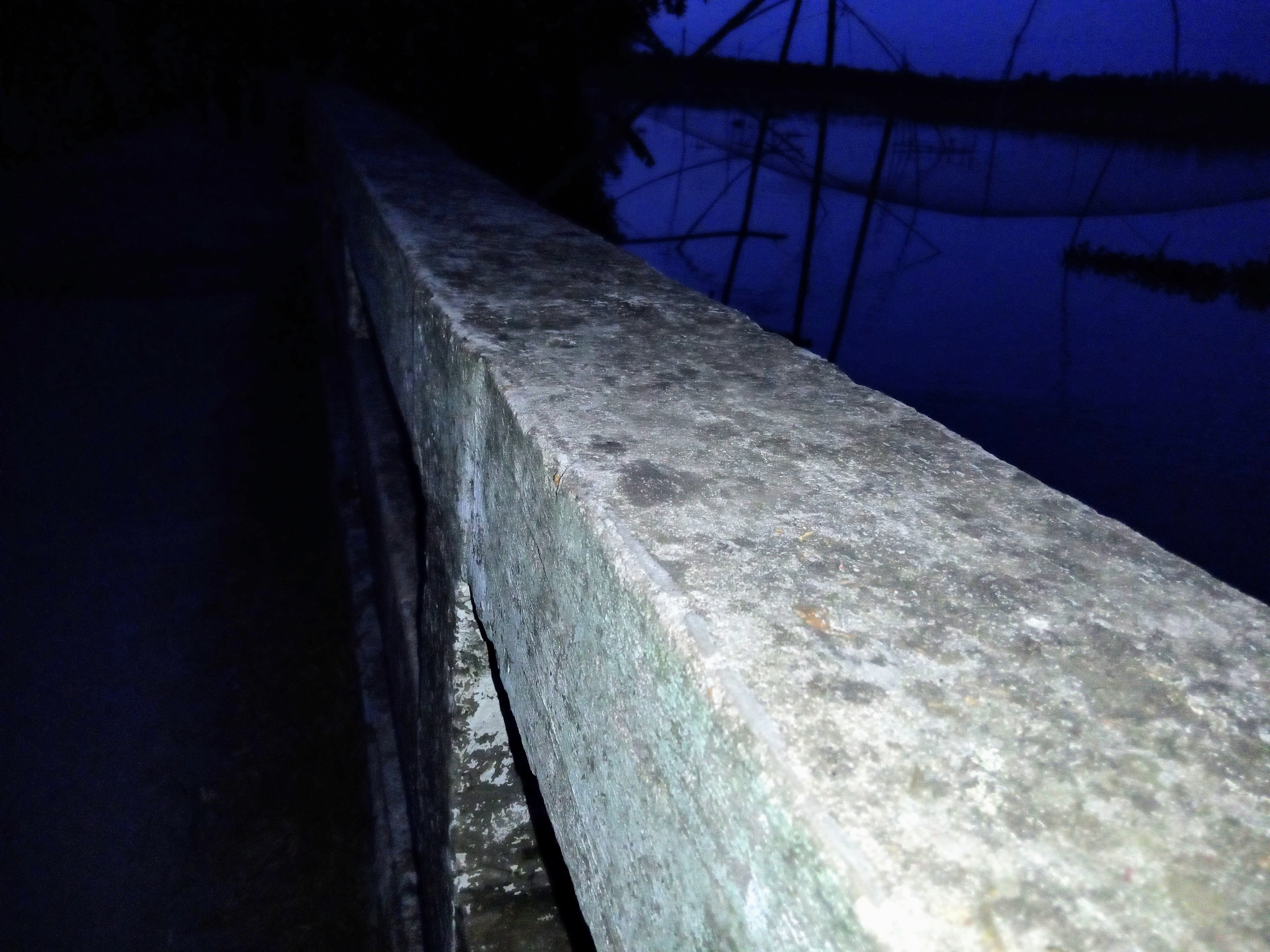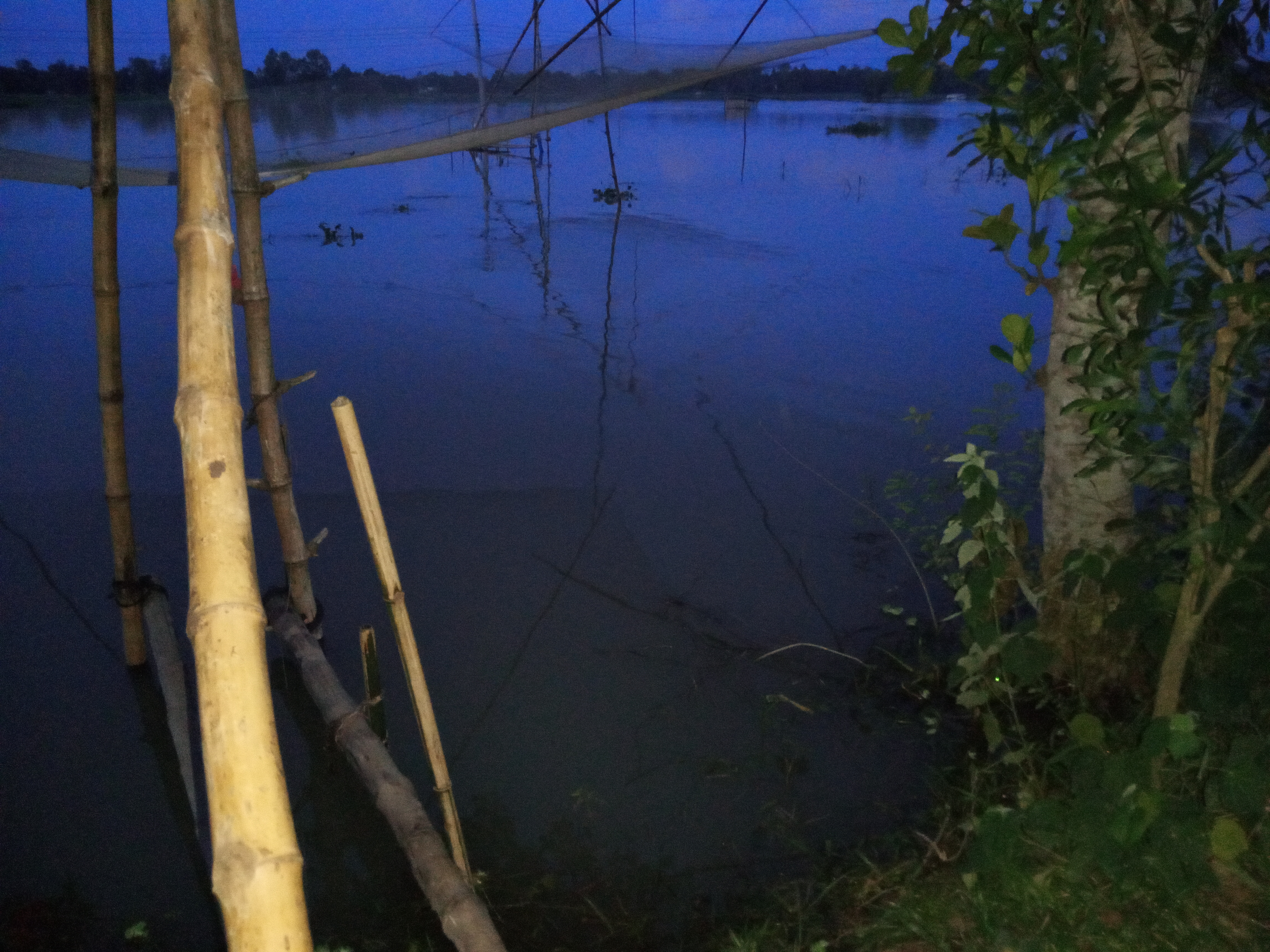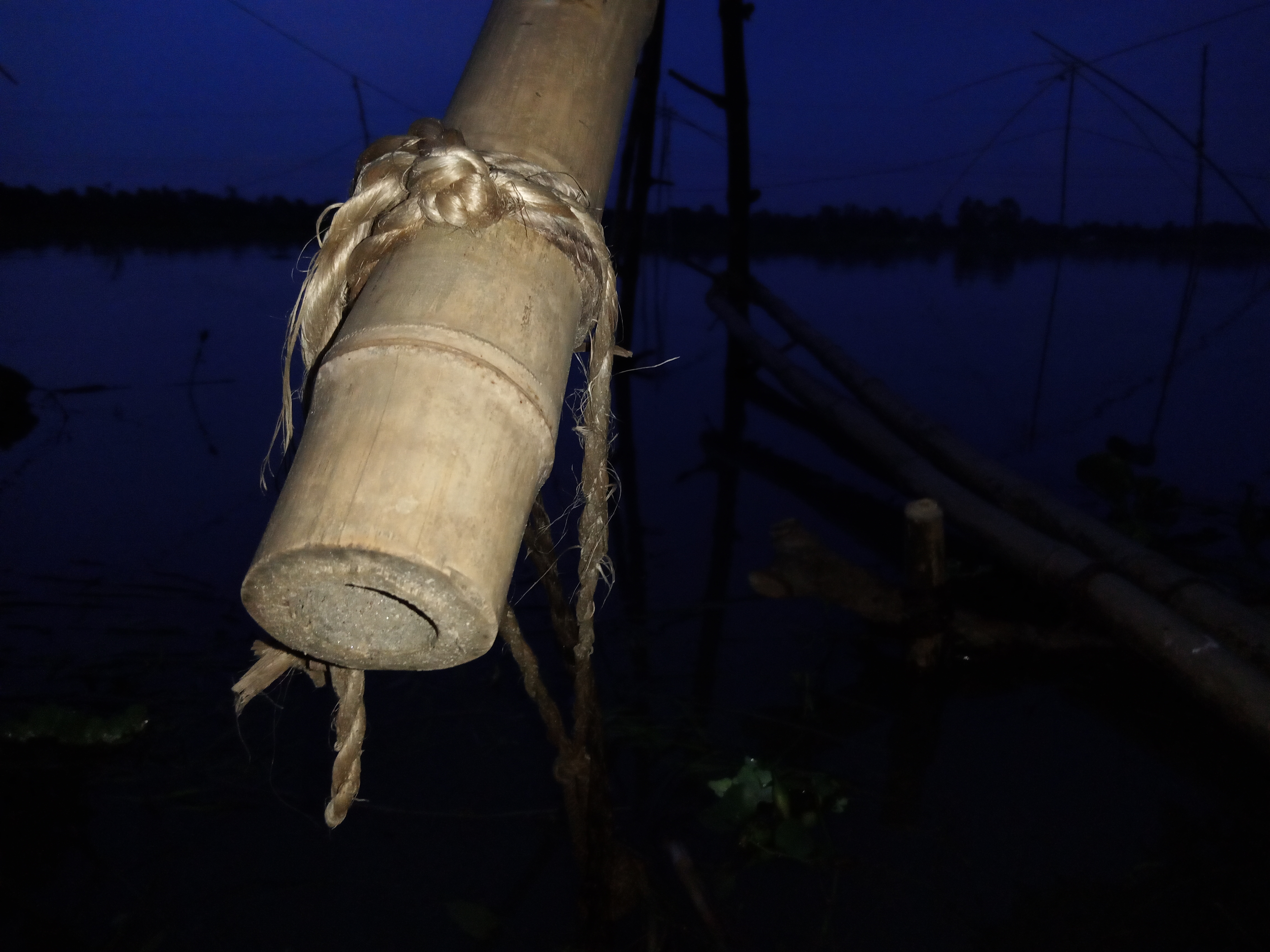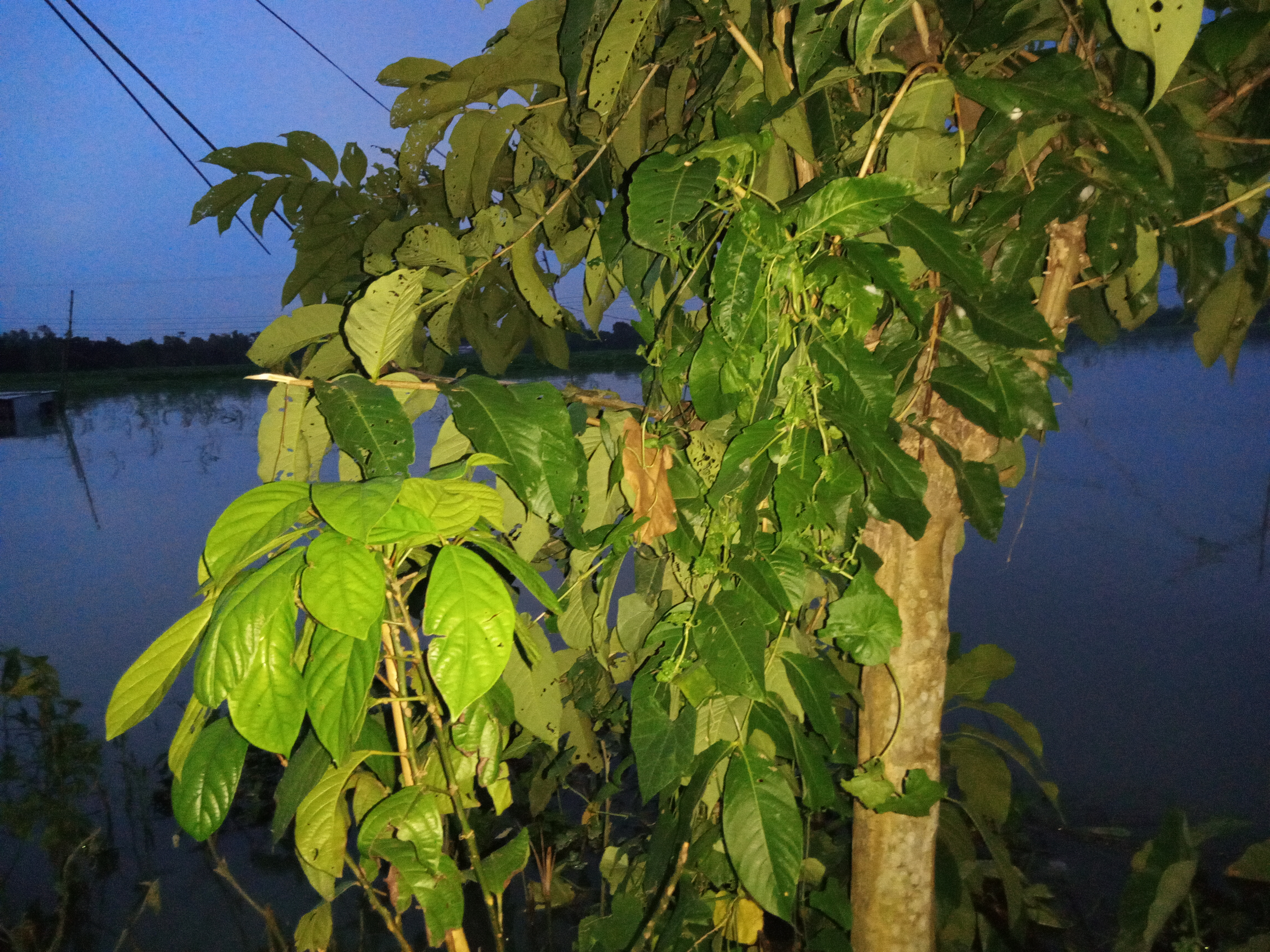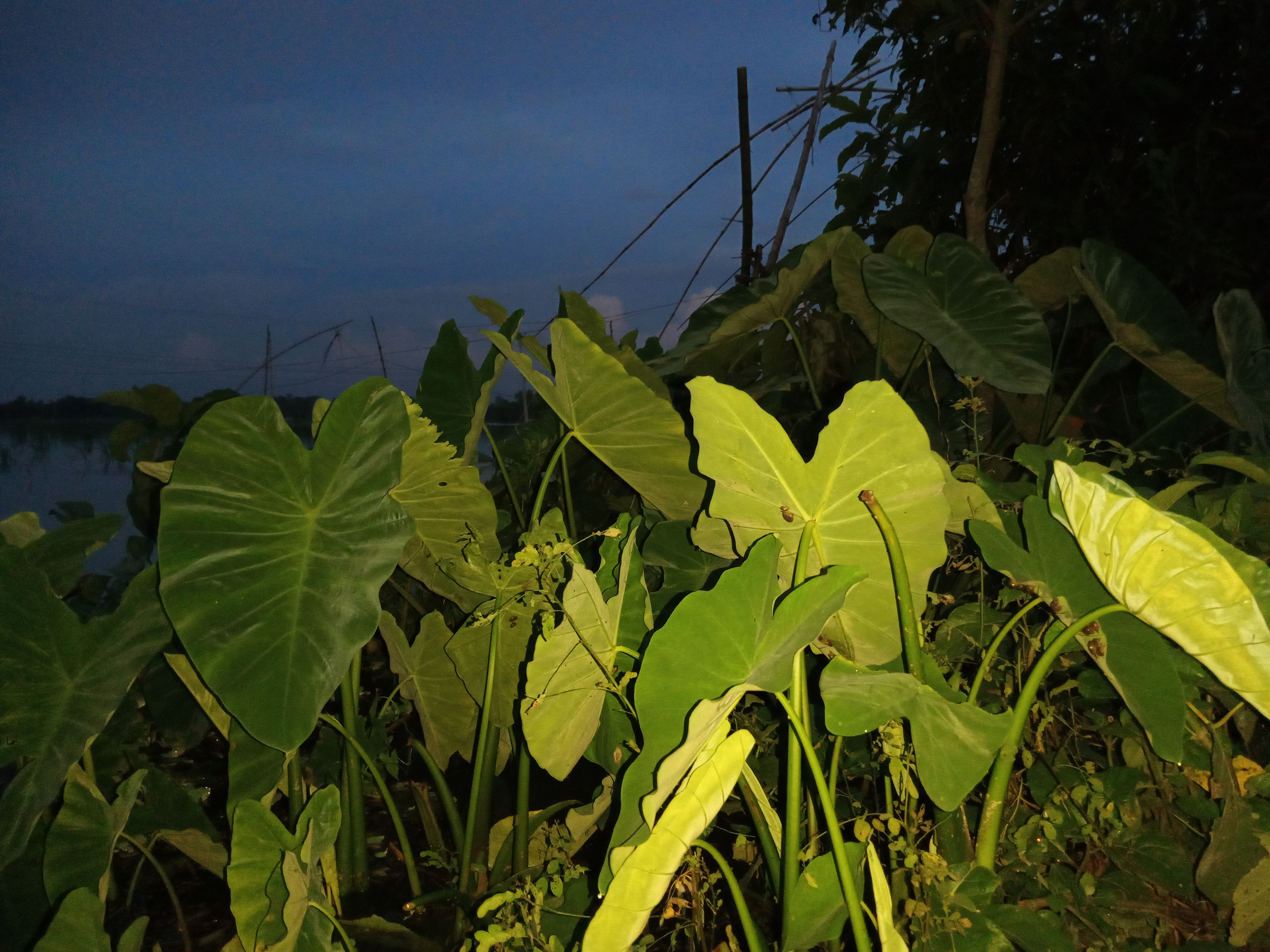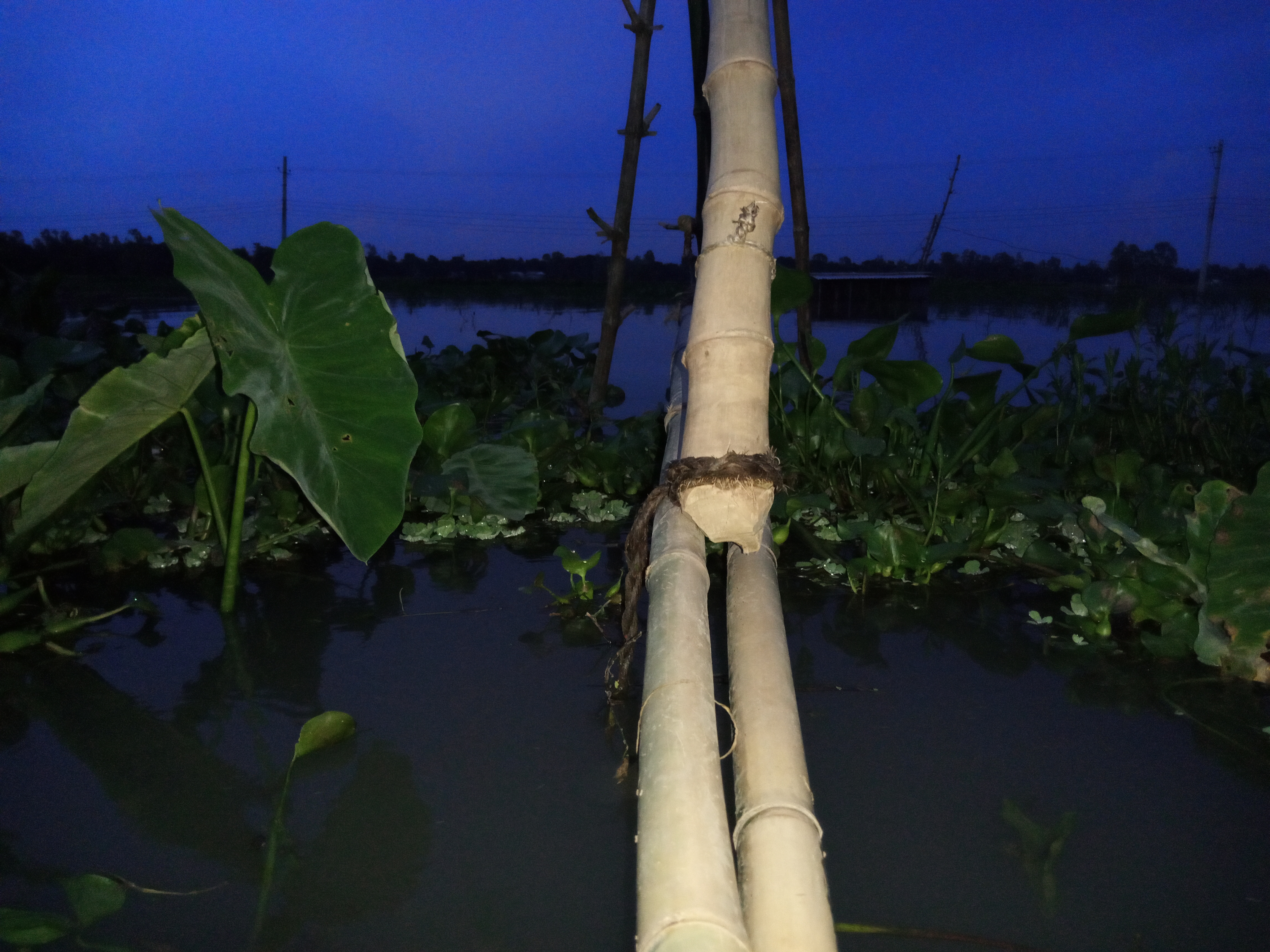 Friends, This was the story of one of my travels.Which started the day.And ended in the darkness of the night after the evening.
So I said in the title a white and black day.
# About Me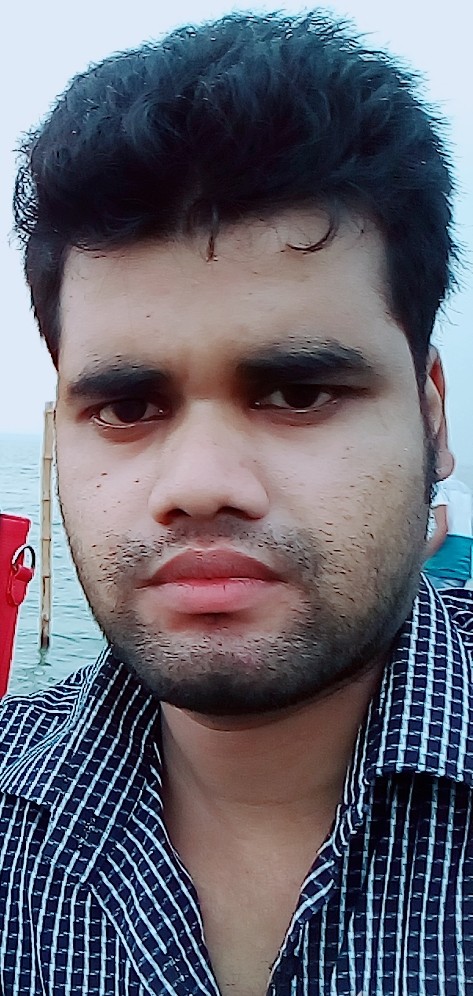 > I am Md Aminul Islam from Tangail district of Bangladesh.I live in Tangail city. I am a Degree (BSS) pass student.
I love my parents and my family members.
I love working on HIVE BLOG.
I'm not a style man.I am a simple man.
My favourite game is Cricket.And my favourite hobby are Traveling, writing, blogging, photography etc.
[Follow my twitter](https://mobile.twitter.com/AminKha00102163)
[Subscribe my youtube channel](https://www.youtube.com/channel/UCuJpE9ZV7N2Zw4_uoRRNO0A)
# Thank you
---
View this post on TravelFeed for the best experience.