Read this post on TravelFeed.io for the best experience
---
I like going abroad, especially to mountainous areas. And that is simply because in the Netherlands we don't have mountains. The highest we can get here is some 300 meters, and even though that place is called 'Vaalserberg' (meaning Vaalser mountain) it actually is just a hill. This year our holidays will bring us to the Alpes in France (that is, if Corona doesn't get in the way) and I am very much looking forward to it.
Of course this all does not mean that I don't think our own country is not beautiful. Eh, that sentence carries perhaps a bit too many denials. Let me rephrase: I think our own country is beautiful in it's own way. When I think about our own country, the word that inevitably comes to mind is 'water'. The centuries long struggle against water has defined our country more than anything else. And the signs of that struggle are evident everywhere you look. Dikes, mills, canals, ditches and pumping stations are all the visible elements of the continuous need for water management in our country.
One of the best ways to travel in our country is to travel by boat. The many lakes and connecting canals mean you can get virtually everywhere travelling by boat. And some places like islands or other remote areas are even only accessible by boat. That's probably why so many people in the Netherlands have there own boat, which can be anything from a simple rowing boat to a luxurious yacht.
Yesterday we joined a friend who owns his own small yacht. And with that boat we went to the Kagerplassen, a system of small interconnected mostly natural lakes in the vicinity of Leiden. Only one of these lakes (called 't Joppe) was dug out to provide sand for building activities in the city of Leiden. The Kagerplassen are a popular area for boating, fishing, camping and walking and provide a beatiful example of the way we Dutchmen live in our watery country.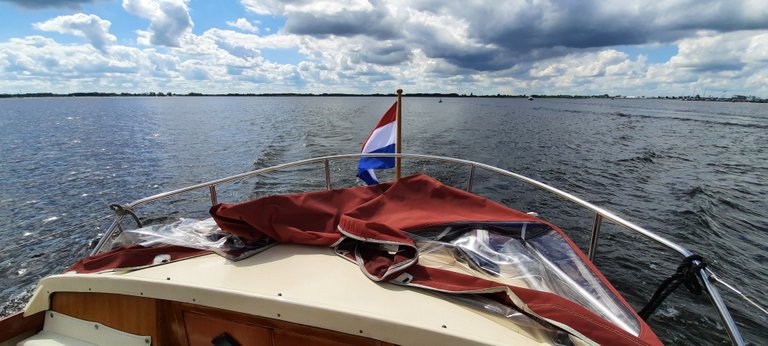 Travelling by boat is of course much slower than travelling by car. Where travelling by car can be a means to get somewhere quickly and efficiently, travelling by boat provides ample time to take in the scenery. While you slowly glide over the waters you have more the enough time to look around you and see the view slowly change. As the pace is more like walking it feels like a far more natural way of travelling than travelling by car.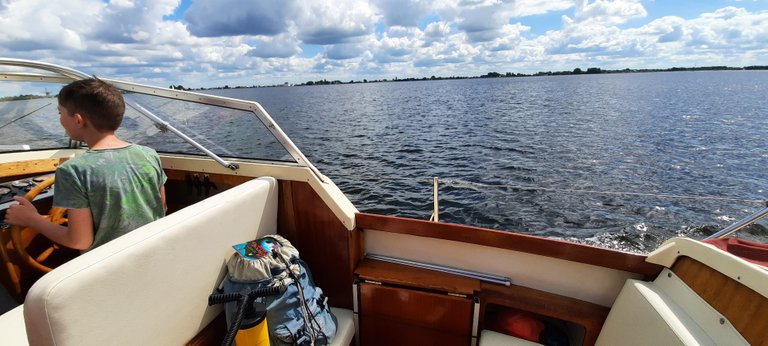 The view is also much wider than when travelling by car. The is in part because waterways, canals and certainly lakes, even smalle lakes, are much broader than your average motorway. And in the Netherlands we also have the curious fact that often the water lies above the level of the surrounding landscape. Thus providing an even more broad view of the local scenery.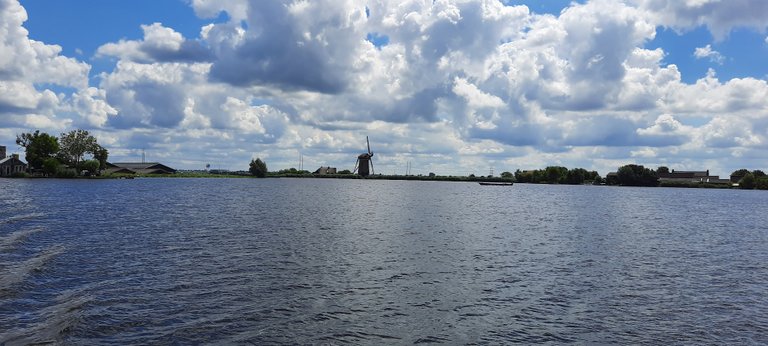 And of course if you travel by boat in the Netherlands you see the famous Dutch wind mills almost everywhere you look. And a lot of them are actually still operational as pumping station and thus are functional elements of the Dutch water managment system.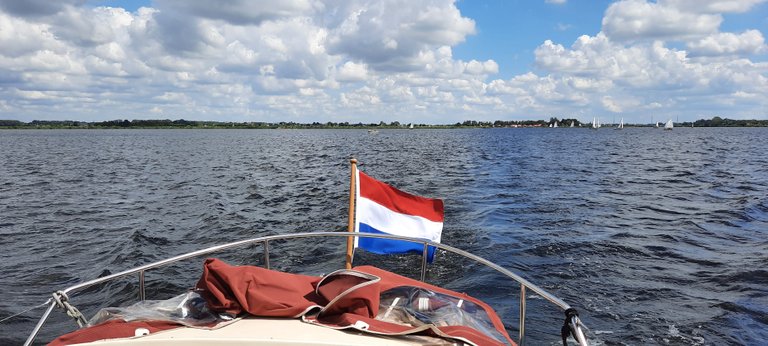 It took us two hours to get ot the place where we planned to enjoy our lunch, a small beach on one of the islands in 't Joppe. The trip would have costs us perhaps 20 minutes going by car. Yet it wouldn't have been half as relaxing as the boat trip. Also, there's the fact the island is not accessible by car.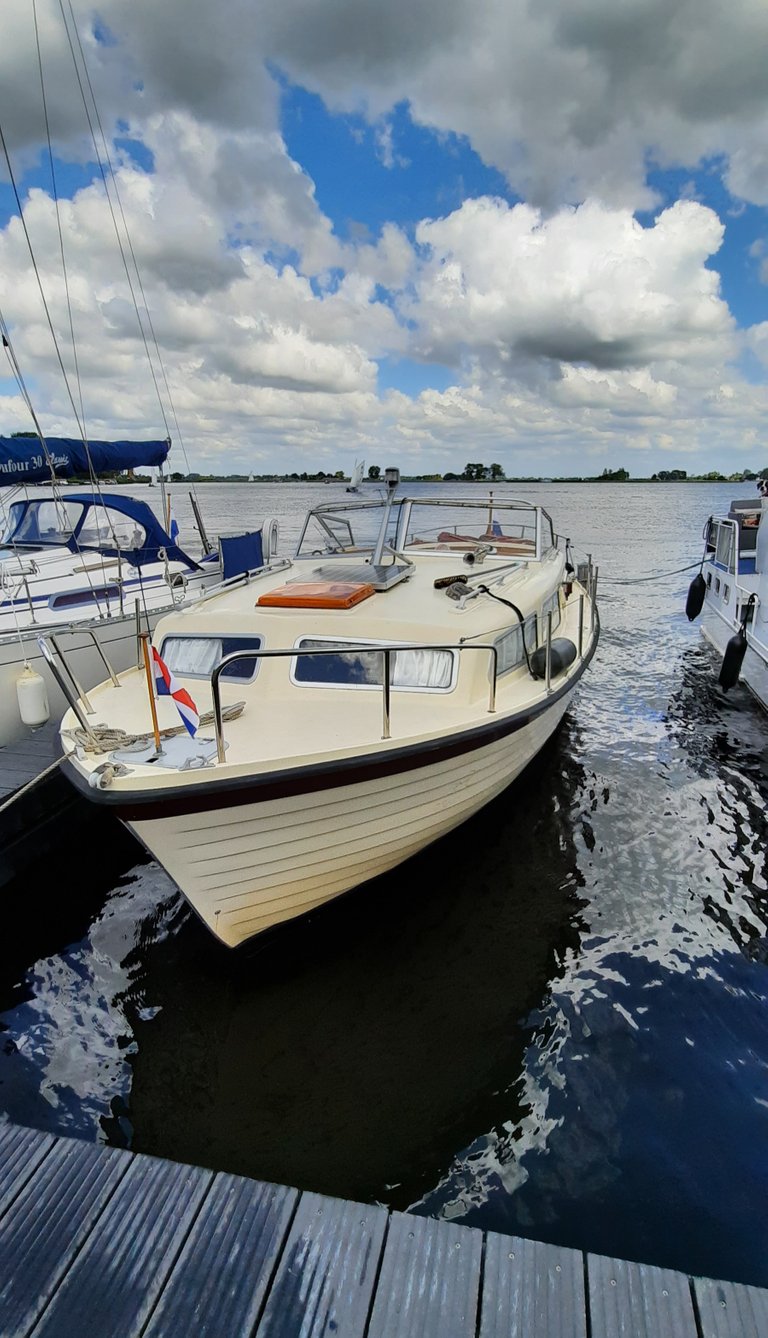 Our transportation of the day. Almost 50 years old and still going strong.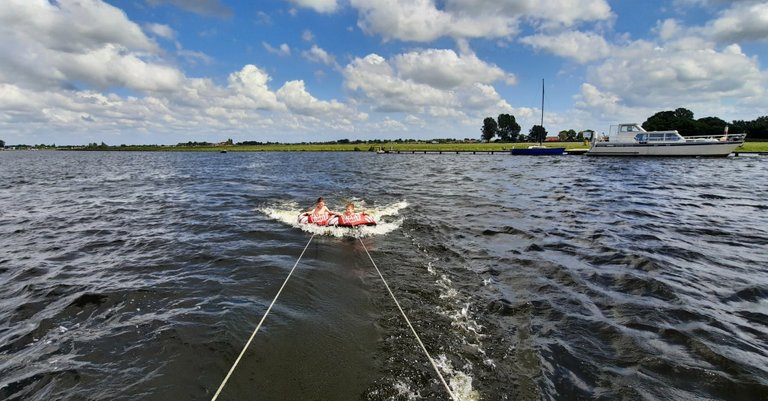 For the trip back we inflated two large rubber bands and hooked them up behind the yacht. The speed of the yacht is perhaps 12 kilometers per hour. In normal life that is considered slow. However, if you're being pulled along in the water, it feels really really fast. My sons had a great time. And let's be honest, I enjoyed it immensely as well. Even though I nearly lost my swimming trunks because of the speed...
And to finish this story of our trip to the Kagerplassen, one last picture of a typical Dutch windmill.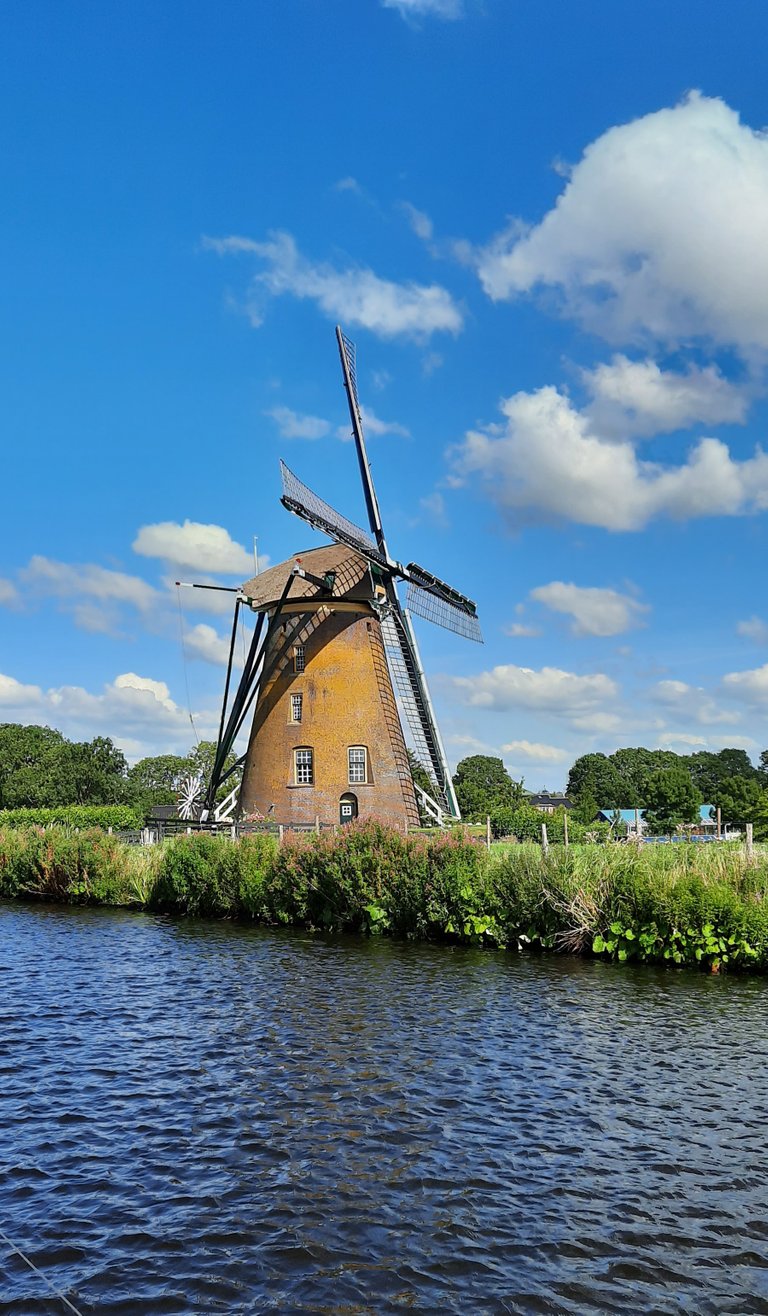 ---
View this post on TravelFeed for the best experience.