Kashmir! Heaven on earth! As soon as you hear the name, your mind goes towards green nature. Obsession to fascinate the heart. The melody of bad inspiration in life. Ah, what a beautifully decorated nature. It is like a beautiful, picturesque, and eye-catching world created by the hand of the Lord.

Betab Valley, Pahalgam, Kashmir
How many poets have written poems about the nature of Kashmir! How many storytellers have written hundreds of pages! Decorated with the sweetness of the mind. After reading the writings of the tourists, the intense desire to go to Kashmir kept peeping in their hearts. The soul would be overwhelmed.
I fall in love with the nature of Kashmir long before that. I finally went out one evening according to the plan. When I left the room for Kashmir, a different feeling was playing in my heart. I had been waiting for this for a long time.
I don't want to describe my full journey details here. But I would like to share some photos and my feelings. I hope you all will enjoy it. Consider it like a photoblog.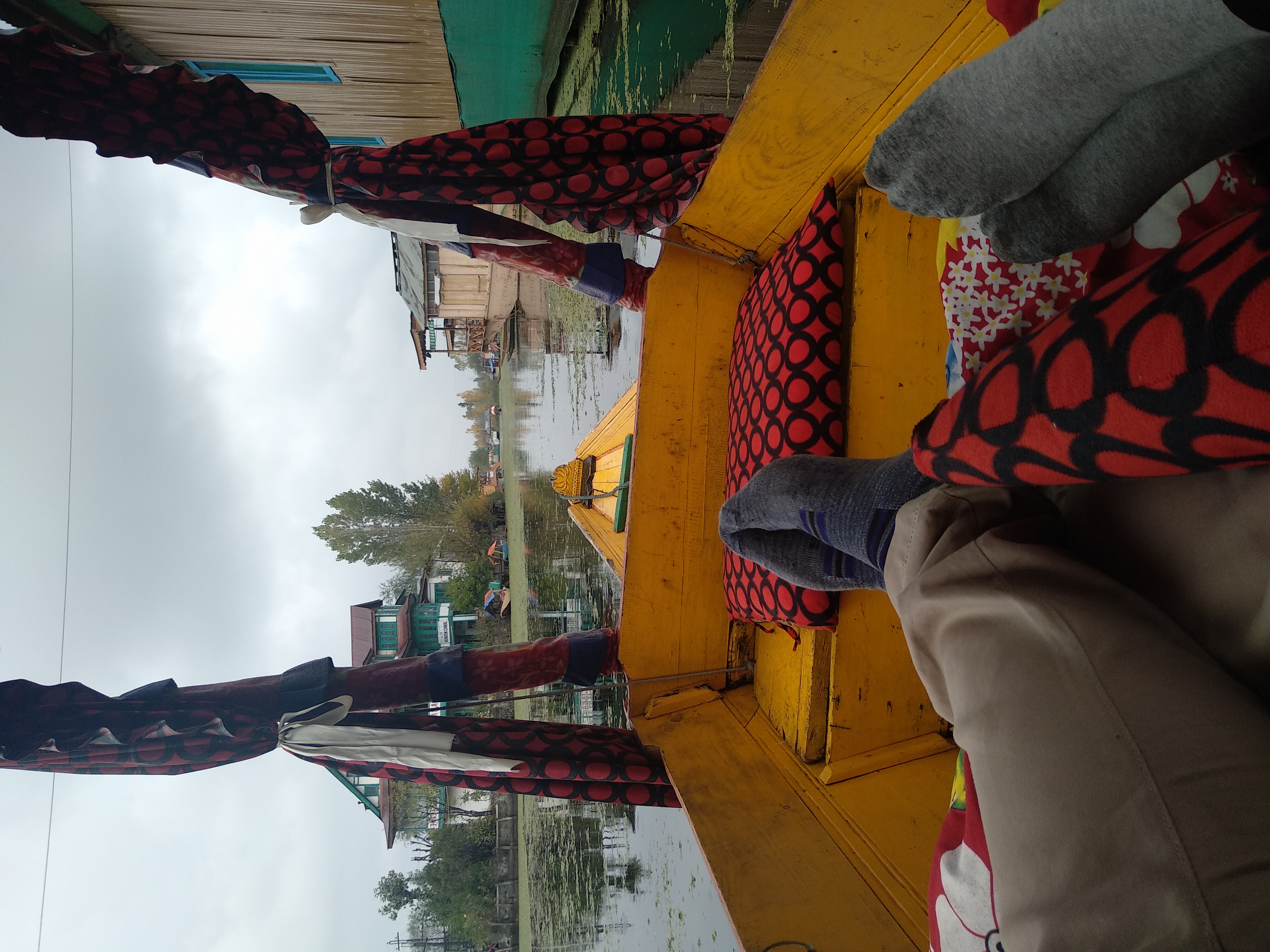 Shikara ride at dal lake, Srinagar, Kashmir
Dal Lake is located in Srinagar, Jammu and Kashmir. It is called "Srinagar's jewel". The lake is located at an altitude of 1563 m above sea level. This freshwater lake is the second largest lake in Jammu and Kashmir.
We kept wandering around Dal Lake. It's just not a lake, it's like a floating habitat. Hunting is going on through the gaps of different shops, houses etc.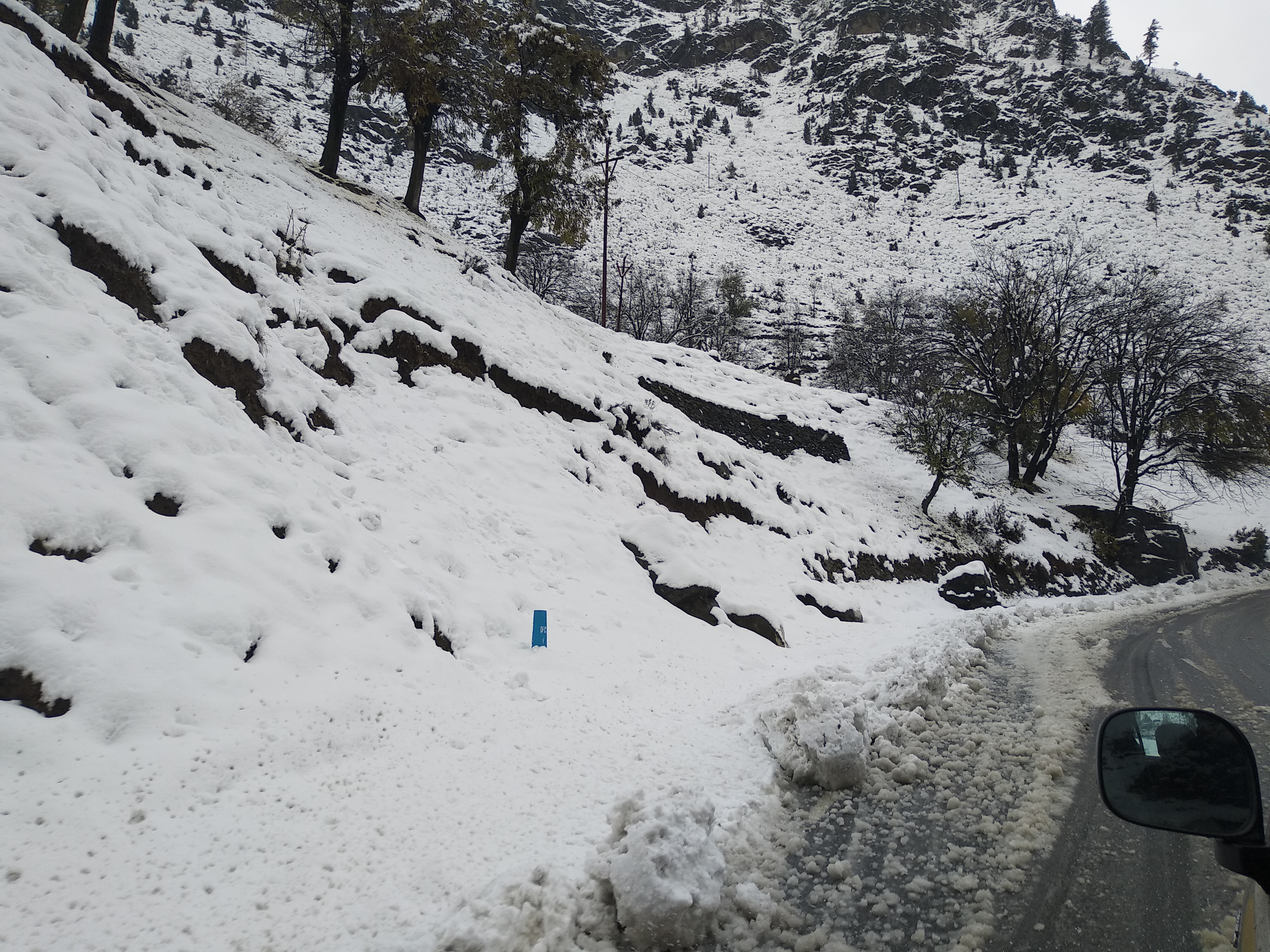 On the way to Sonmarg, Kashmir. Snowfall started suddenly.
Sonmarg is a hill station or town of Ganderbal district in the Indian state of Jammu and Kashmir. It is located about 72 km from Srinagar. The ancient Silk Road has passed through here. Sonmarg is called the paradise of the earth for its amazing natural environment.
Rows and rows of hills on both sides. Curved road. Feeling was extraordinary. The whole mountain was full of ice. The natural beauty seemed to be taking away the twinkling of an eye.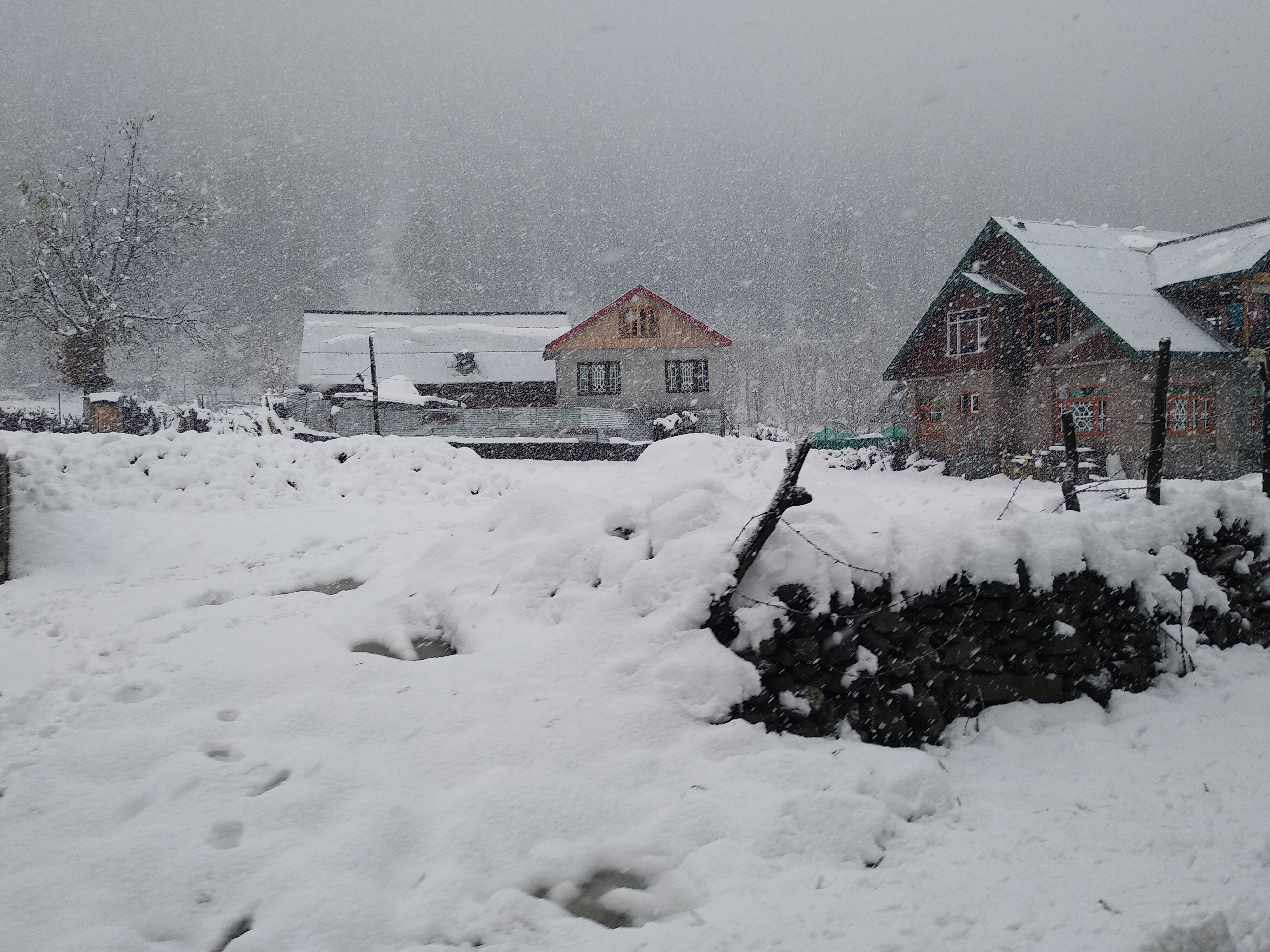 Roadside Houses. On the way to Sonmarg.
The snow-white mountains all around Sonmarg have raised their heads and created a unique look. Which is difficult to express in language. Still, you can try. Even if there is no heavenly joy in it, there can be love!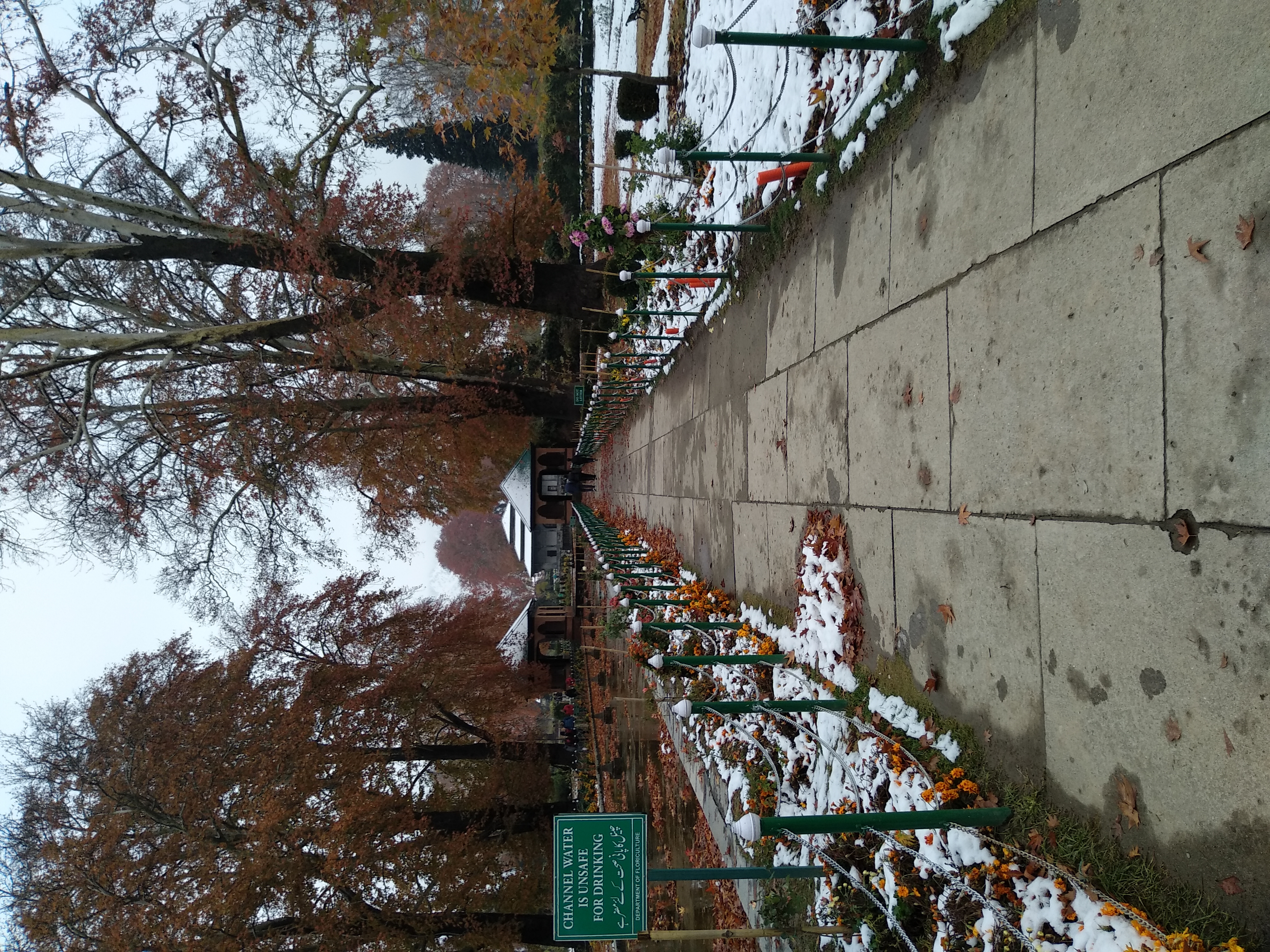 Mughal Gardens, Srinagar
In our journey we went to the vast garden Chashmashahi, which was built step by step around the spring. Although King Jahangir started working, the garden was completed in 1632 by King Shahjahan. It is the best of the Mughal Gardens.
Unfortunately we weren't able to see any flowers in the garden as it was winter season. But that was another type of beauty.

Nishat Bagh, Mughal Gardens. I don't know the name of this tree. Can anyone tell me?
Nishat bagh was built in 10 steps on the slope of the hill on the bank of Dal Lake at a distance of four kilometers from Chashmashahi. In summer the garden decorates with apples, apricots, various roses, Zhao, and china trees. The garden was built in 1833 by Asaf Khan, brother of Queen Nurjahan.

Hilltop of Pahalgam, Kashmir
Pahalgam is a small town in Jammu and Kashmir. Pahalgam is often said to have it's amazing views on India as well as Switzerland. It takes about 3 hours to reach Pahalgam by road from Srinagar.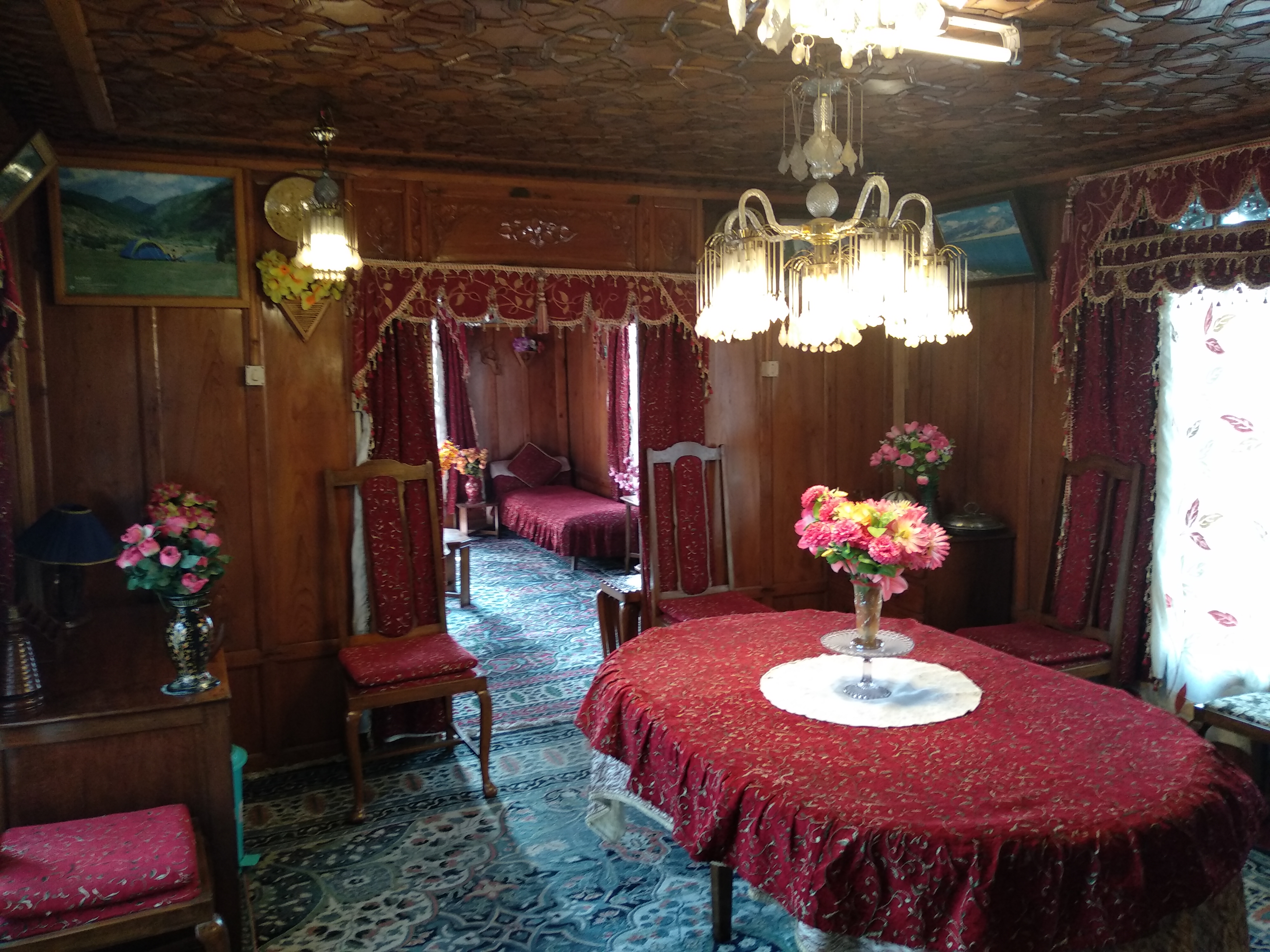 Just Look! How beautiful a houseboat could be!
One of the attractions of the lakes of Srinagar is the houseboat. Houseboats are very cheap and comfortable. Houseboats have all kinds of facilities. Bedroom, sitting room, veranda, dining room, bathroom - all facilities. We rented a nice houseboat for only 18 US Dollars per day.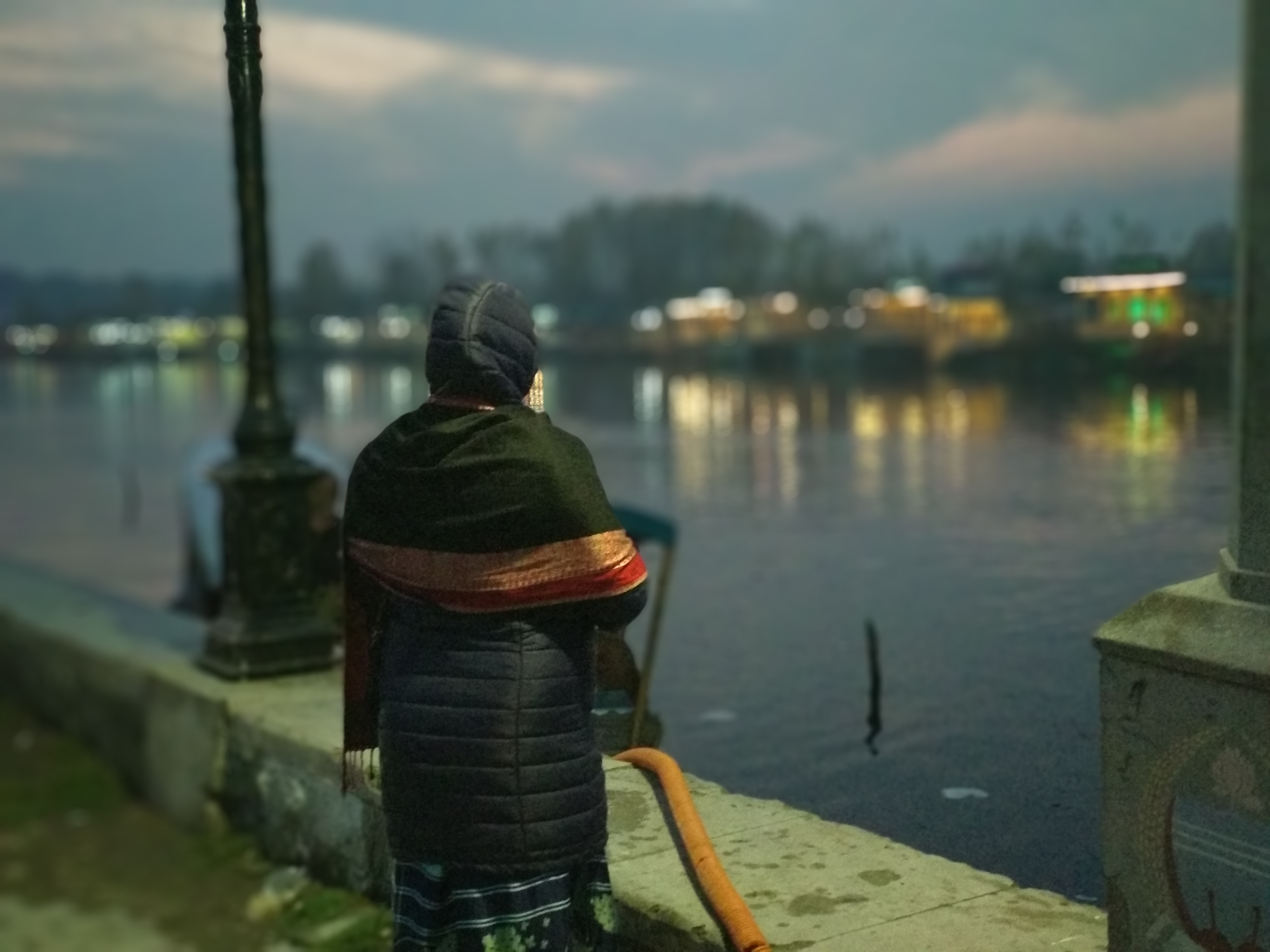 Mesmerizing Dal Lake
Shankaracharya to the north of Dal, Hari mountain to the east. The experience of hunting on Dal Lake and traveling to Srinagar was amazing. When the Mughal emperors came here, they mixed the colors of their imagination and built one garden after another on the shores of the lake.
In summary, it is not possible to express its beauty in writing or the lens of the camera. The more I say, the less it will be. In a sentence, Kashmir is extraordinary. It is heaven.

Truly speaking, I am not a writer. But I tried my best to express my feelings. Hit the upvote button, and reblog if possible. It will inspire me to write more blogs.

Who am I?
I am Marwan Aka @Pitboy from Bangladesh, the land of beauty. I am a Social media advertiser, a traveler, a Youtuber and, trying to be a good person.
My social links -
Facebook - https://www.facebook.com/shourav.ahmed
DTube Channel - https://d.tube/c/pitboy100
3Speak - https://3speak.online/user/pitboy
Hive - https://hive.blog/@pitboy
Steemit - https://steemit.com/@pitboy