Read this post on TravelFeed.io for the best experience
---
Today I enjoyed lamb satay for dinner at a satay shop in Redelong, Simpang Tiga, Bener Meriah District. The light rain was pouring down on the Gayo Highlands. After parking the car, I immediately entered the satay shop without using an umbrella. There were several customers enjoying lamb satay at this simple satay shop. I took the table number 9.
After having a seat, I ordered a portion of lamb satay. While waiting for my satay to serve, I monitor the latest updates on Blurt while reading posts that use the #blurthealth tag. After waiting for about 10 minutes, my portion of satay was served on the table.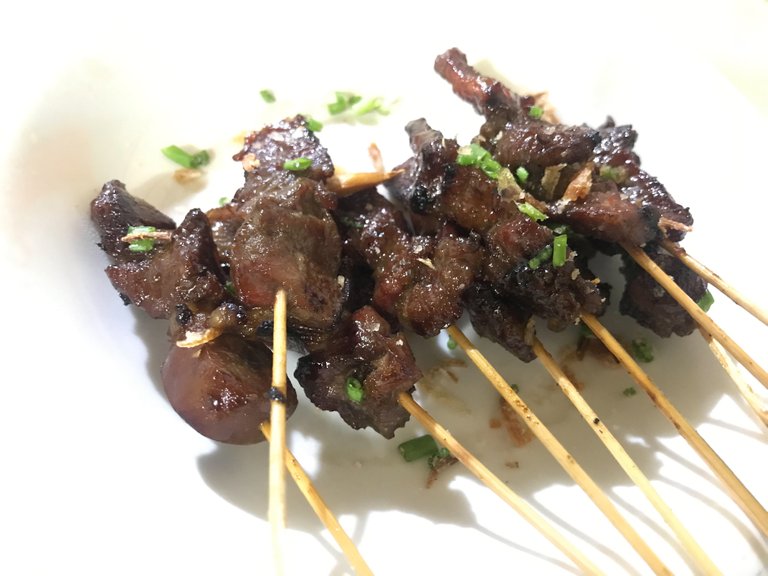 One serving consists of 10 skewers of lamb satay. The satay was placed on a porcelain plate. Apart from satay, peanut sauce, broth, and rice were also served. This lamb satay menu looks really good and makes our mouth watering. I can't wait to enjoy them soon.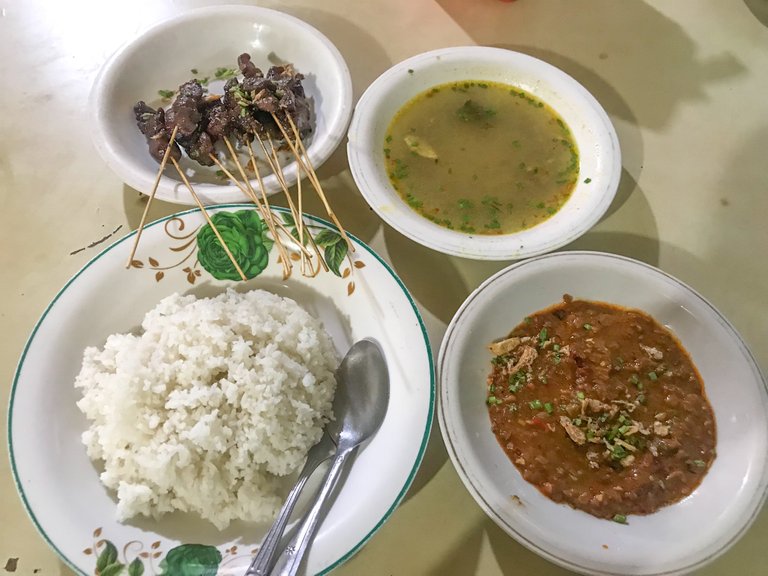 The peanut sauce is very distinctive, with a delicious taste. Peanuts are launched, then cooked together with a variety of local spices, added with green onions and fried onions as well.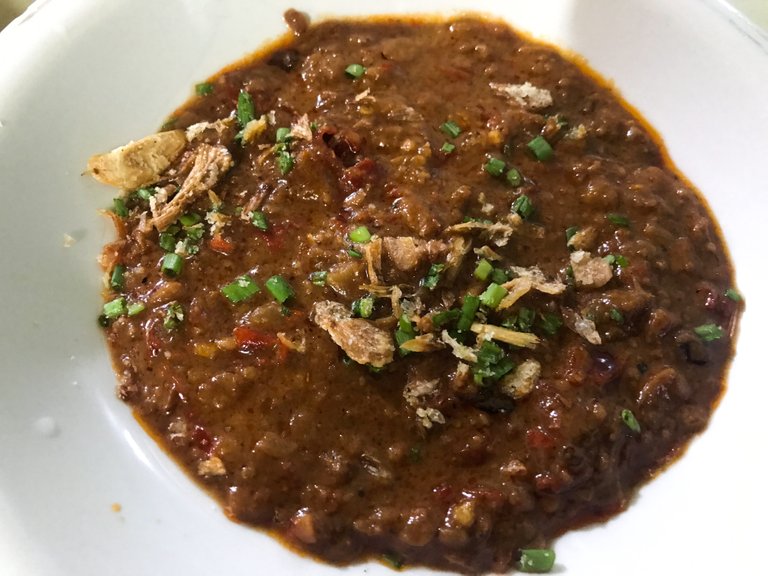 The broth is also very good. Especially if we put it in rice when the broth is still warm. I really like this broth. One of the menus that makes this lamb satay so delicious is because of the broth.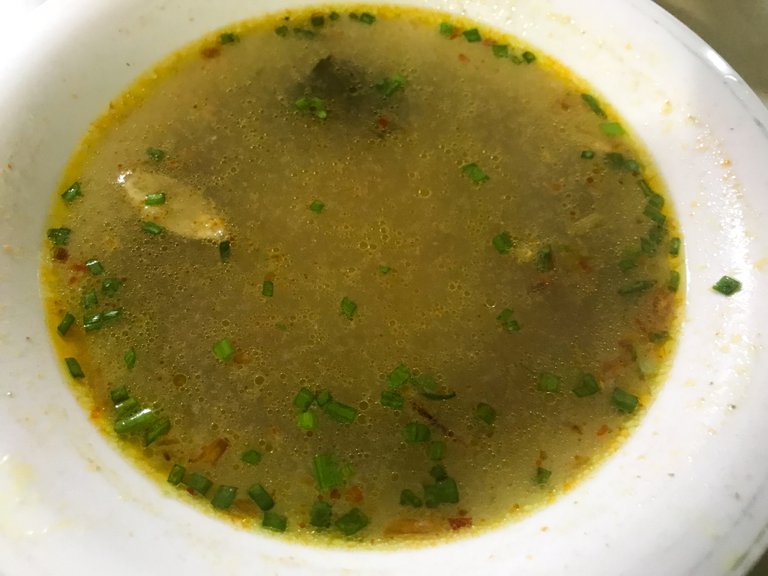 It was still drizzling outside, the weather was also very cold. I finished the whole satay. Indeed, the lamb satay with peanut sauce and broth is really appetizing.
---
View this post on TravelFeed for the best experience.