Read this post on TravelFeed.io for the best experience
---
You may be richer than me,
but you will never be free like me
---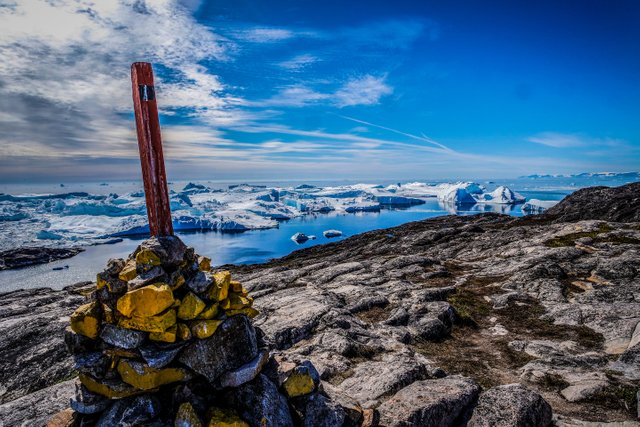 Hello.
I'm traveler @rbaggo
who is finding 'Humanism' in
'Capitalism'
---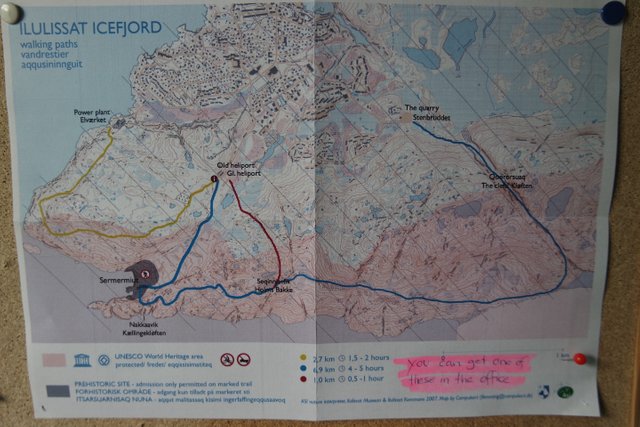 Today, I'm going to introduce you to a trail where you can see glaciers around Ilulissat. There are three courses, yellow, blue, and red, and blue is the longest and takes at least 6 to 7 hours. Greenland is a rocky mountain with poor terrain, so you should always take emergency food because it consumes a lot of energy. I bring not only water but also food that I can eat right away.
---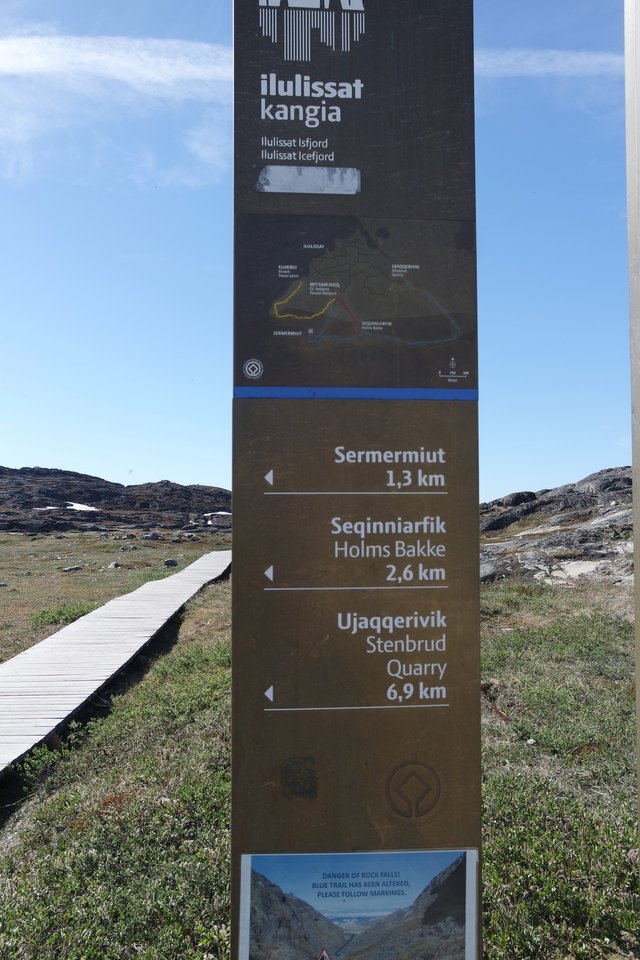 This is the entrance to the yellow trail behind the city. It's well signposted. It was made a good path out of wood.
---
There's a phrase that you can see at the entrance a few steps away.
"You are now entering the UNESCO Cultural Heritage~~~~ ICEFYORD.
I can't really see it, but it means, "You're here, at the entrance of the glacier, a UNESCO heritage site."
---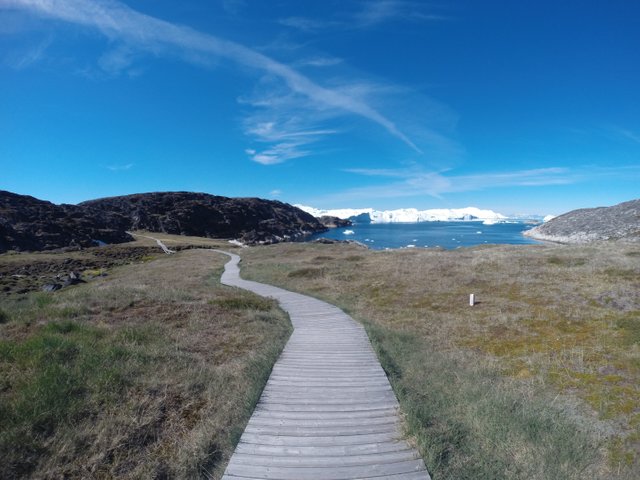 After walking for about 20 minutes, I saw white glaciers floating in the sea in front of me. The yellow trail simply looks around the glaciers near Ilulissat and looks just right for the return course.
---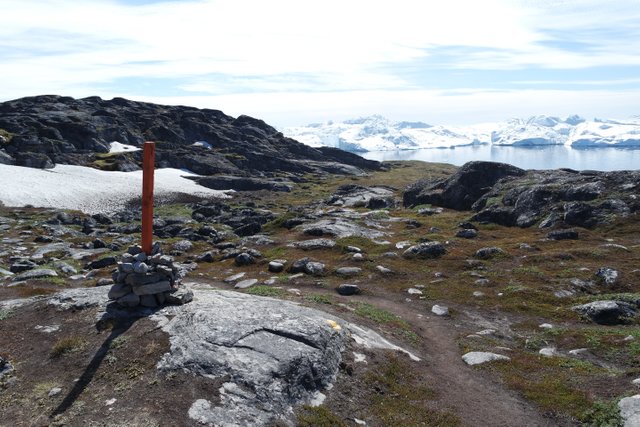 As you can see from the yellow trail, the stones and iron bars are painted yellow, and you can also see the colors of the other trails, blue and red.
---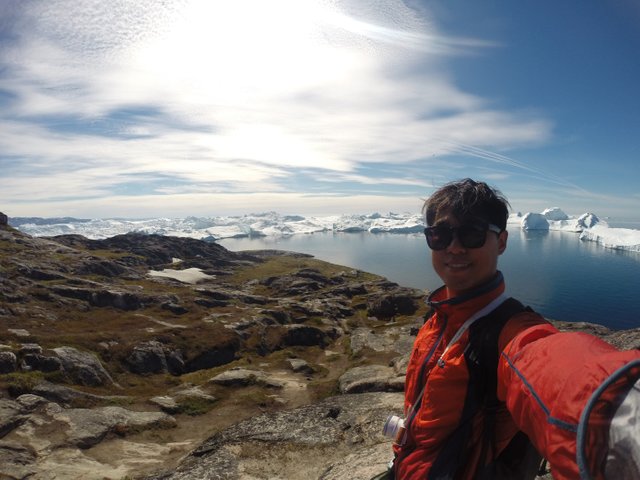 It's so beautiful!
It was refreshing and nice to wake up early in the morning and walk along the trail looking at glaciers floating in the sea.




---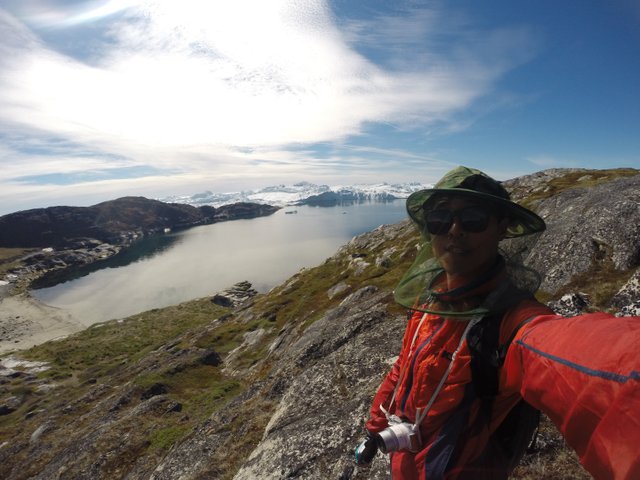 You may think it's very romantic just by looking at the picture, but in reality, it was very painful because of dozens of mosquitoes following me around. The locals in Greenland, who are already used to mosquitoes, care less, but as a tourist, I was very concerned.
That hat is insect repellent. If I use it, I don't get bitten by mosquitoes, but I got stressed out because I kept hearing mosquito noises in my ears. It's a bit stuffy.
---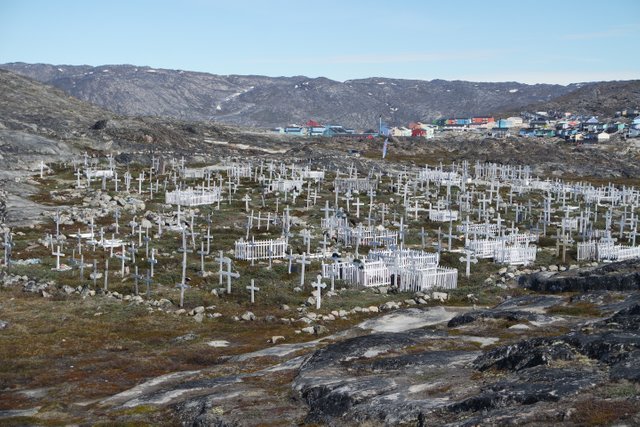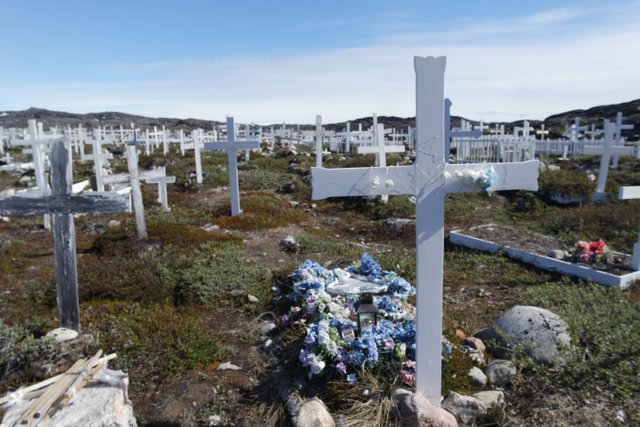 While walking along the trail, I was able to see Greenland's cemetery. One unusual thing was that all the flowers under the cross were artificial flowers, not living ones. Greenland was so cold in winter that flowers died quickly, so it seemed like they were using artificial one.
---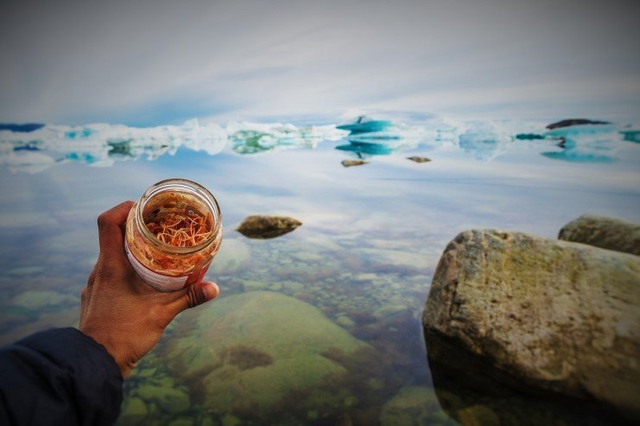 I was hungry while I was taking a walk, so I ate spaghetti that I had prepared in advance. I didn't have any cooking utensils for the fire. Even if there were, I wouldn't have imagined cooking outside the tent, considering there would be hundreds of mosquitoes in the food.
I put noodles in a plastic bag, called water, removed water, and mixed spaghetti sauce with salami ham or canned tuna that can be eaten without cooking. It's really good, but it tastes better if you add some sweet chili sauce!
---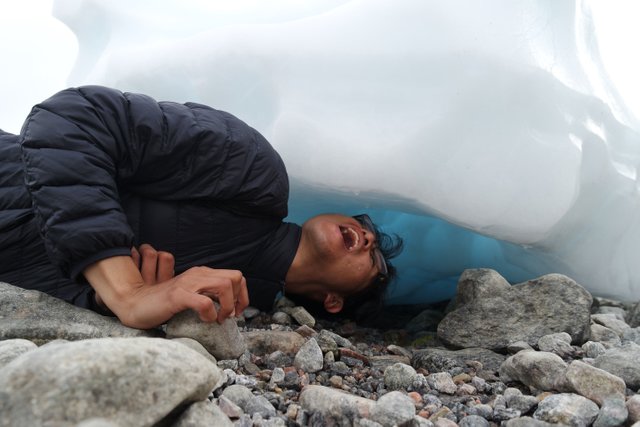 Drink water from glaciers. Ha ha!
---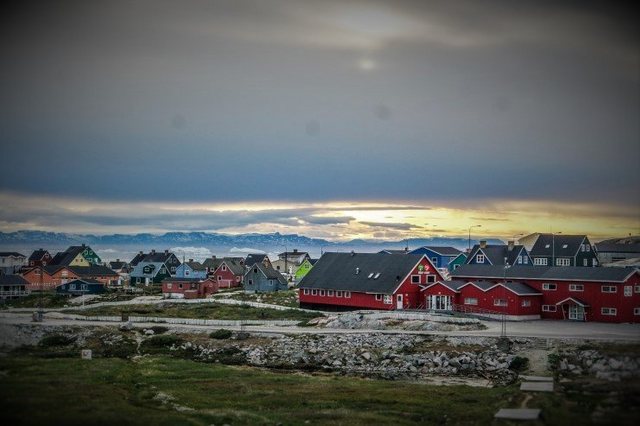 It was a little dark when I went around the yellow and blue trails and came back to the city. Well, the summer in Greenland is very bright even at dawn because of the white night phenomenon. So at 4 a.m., kids would come out to the playground and play soccer.
---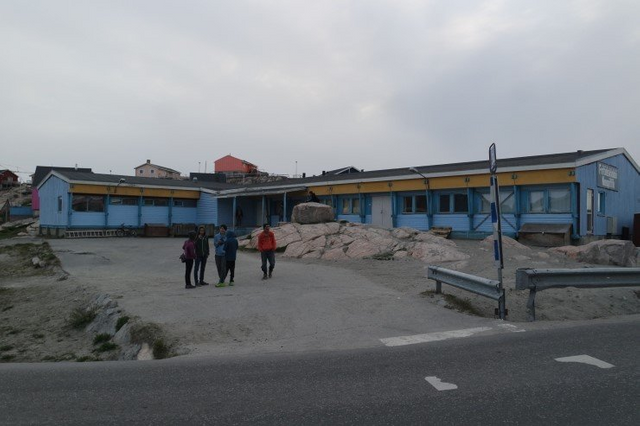 There was a building that stood out on the way home. I was really curious about what it was because there were so many children. I could imagine an academy where I could learn to play musical instruments because I could hear music inside the building.
---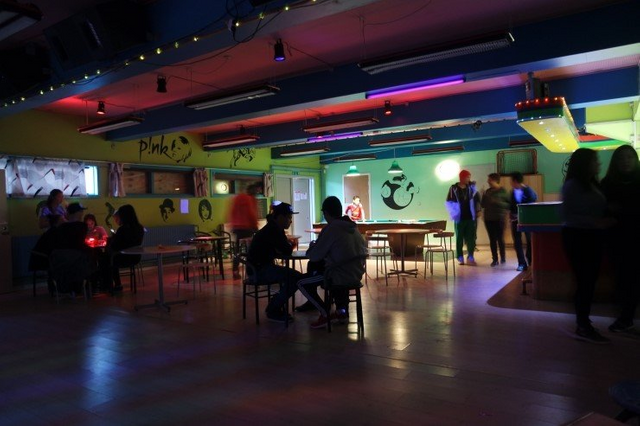 Turns out it was a colatec for teenagers!! Of course we don't sell alcoholic beverages. Sometimes, children who are good at dancing have a 1:1 dance battle. The rest of the children gather around and stand in a circle to watch.
When there was no battle, I thought we would dance individually, but everyone was so shy that they just walked around holding their hands around the center of the stage.
---
View this post on TravelFeed for the best experience.