It´s absolutely funny how still keep finding photos of awesome Graffitis by scrolling through the library of my phone. This time I´ve found one I took last year here in Lagos, Portugal.
It´s one of these pieces you walk by a hundred times before you see them as it is on top of a house in a pretty narrow lane. Therefore it wasn´t easy to get a good photo of this great looking mural by Paulius Soham.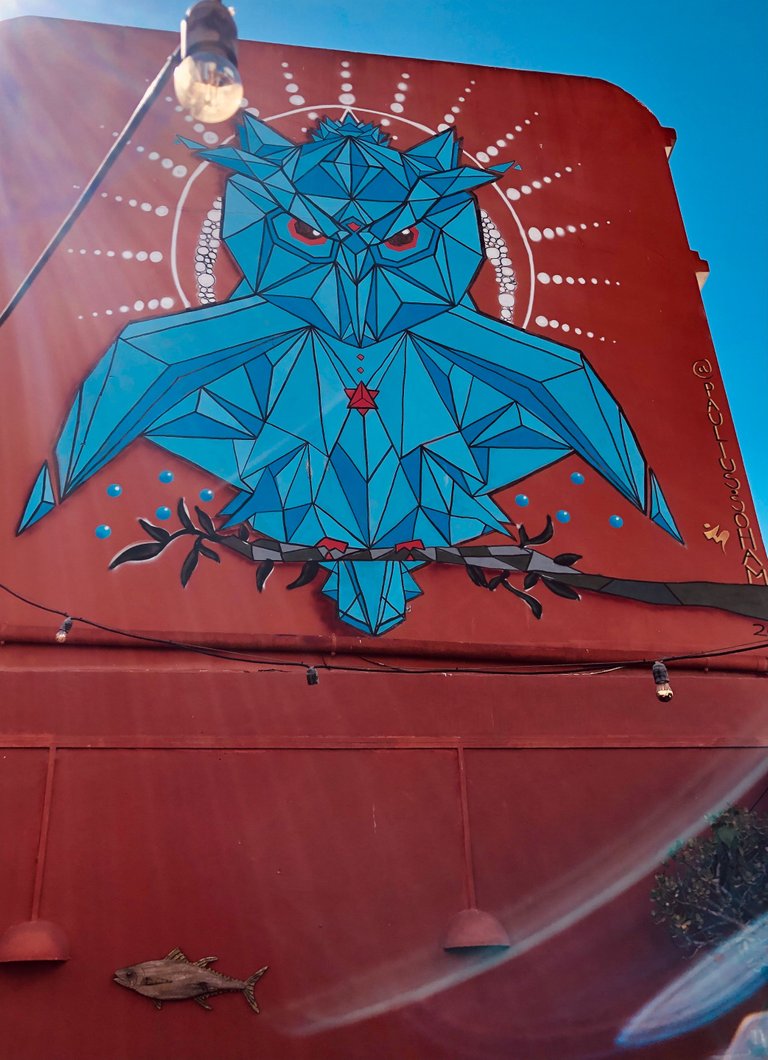 ---
What I like the most here are the strong colors and the 3d effect. The Origami style of the painting does the rest...pretty cool looking art in the middle of Lagos town center.
I´ll spend the whole winter here in Portugal and do hope I will find some new streetart. If not here in Lagos I´m pretty sure I´ll find something new in Lisbon. Until then I keep digging in my phone until I´ve posted it all :)