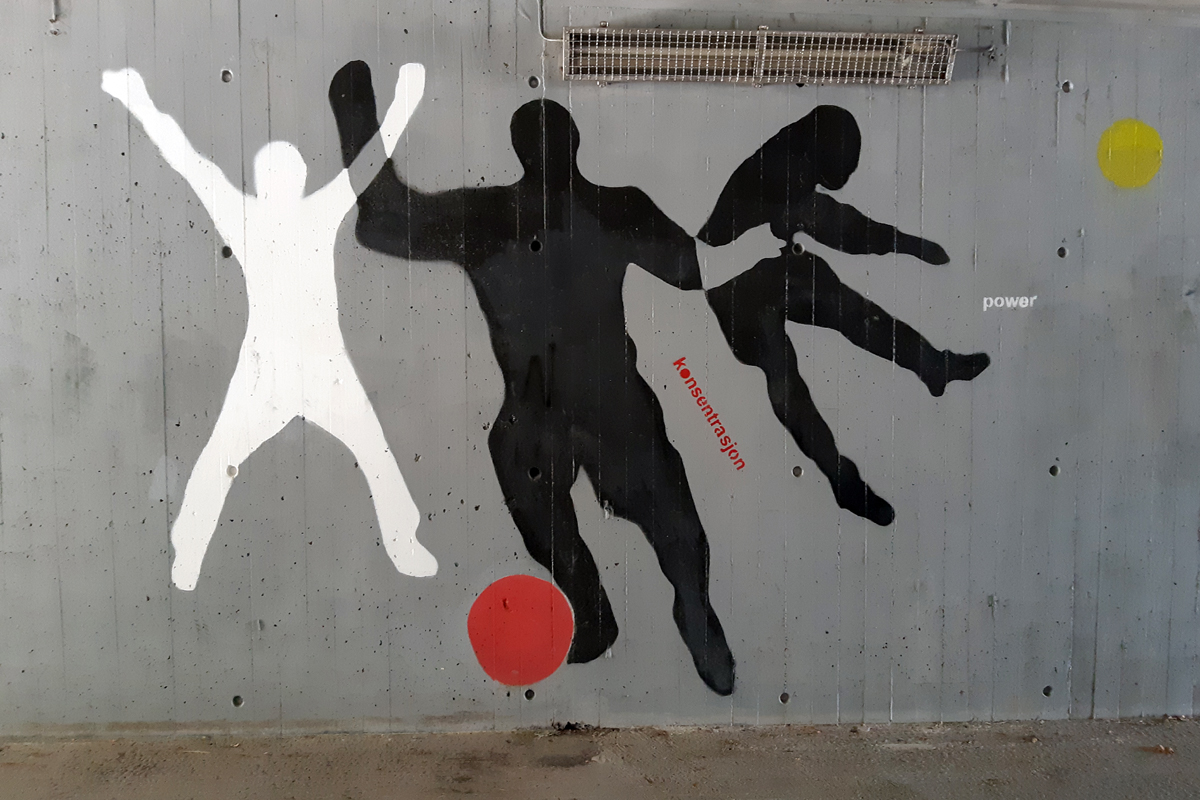 Just a few days ago I came across this underpass in the outskirts of central Kristiansand in a district named Grim. It's not often I come here at all. While walking along the street I looked down on the underpass underneath the road and saw the paintings. Ofcourse I went down the stairs to have a closer look. There are actually two underpasses next to each other. When I saw the writing telling when these were painted, I realized I haven't been here for years! The year they were painted was 2012!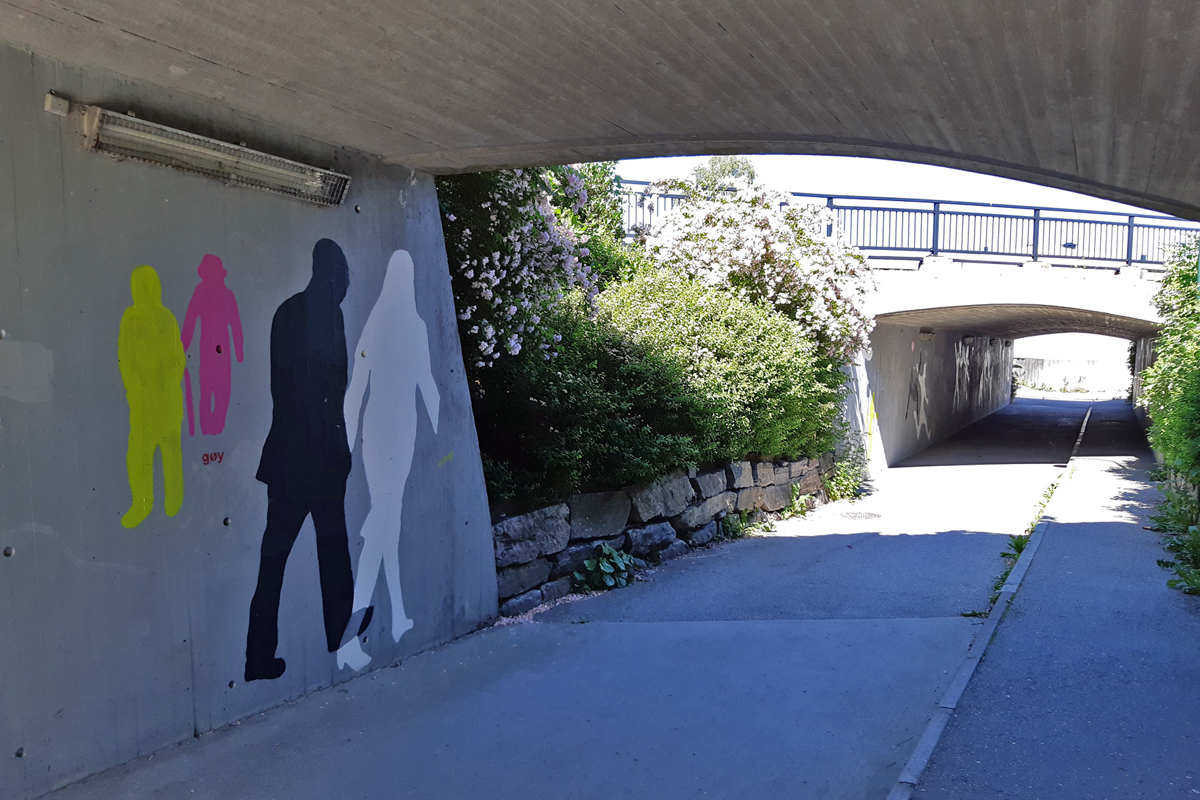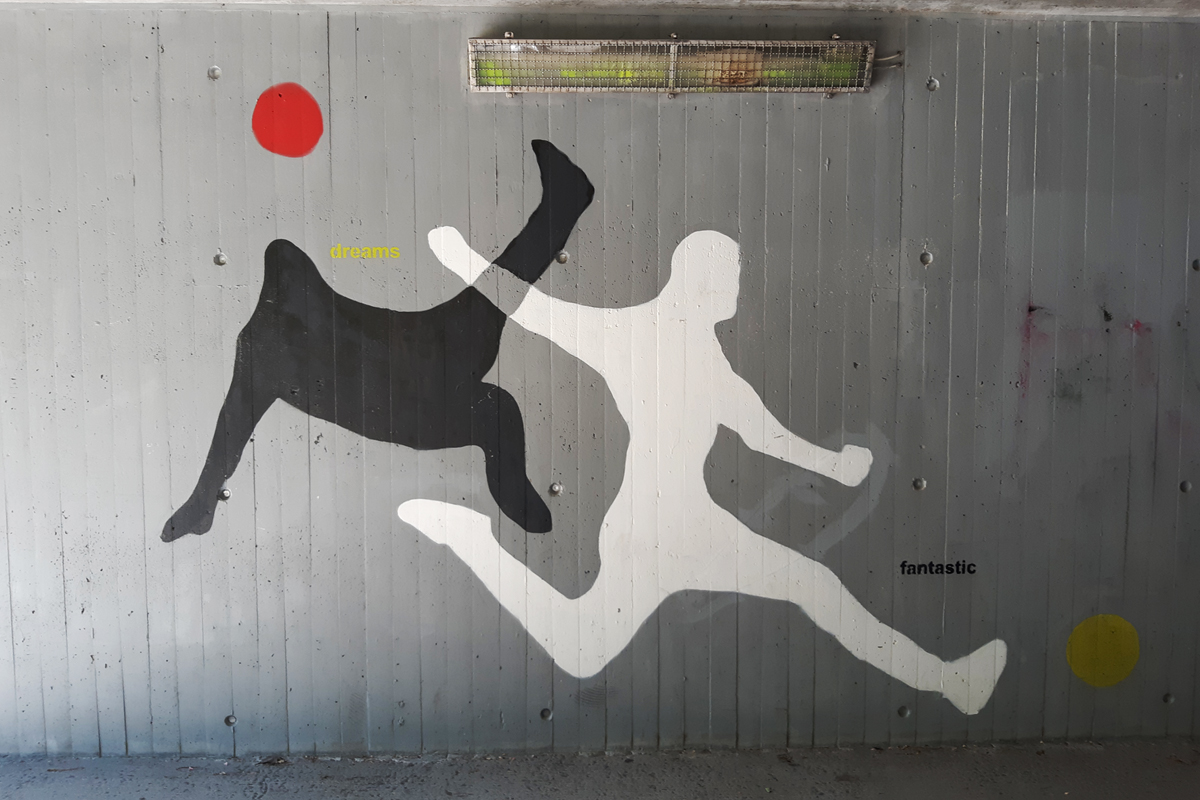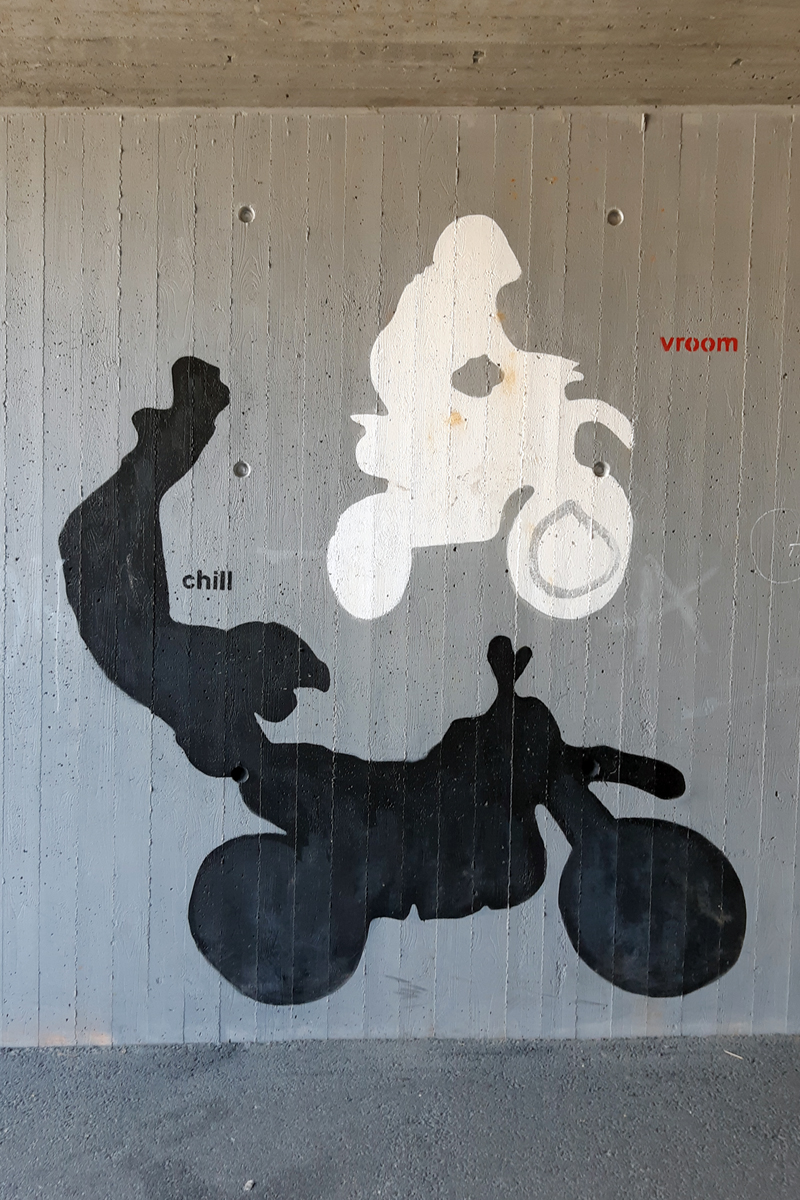 The longest of the underpasses shows figures who are active in various sports. The text next to each of the figures are in both English and Norwegian.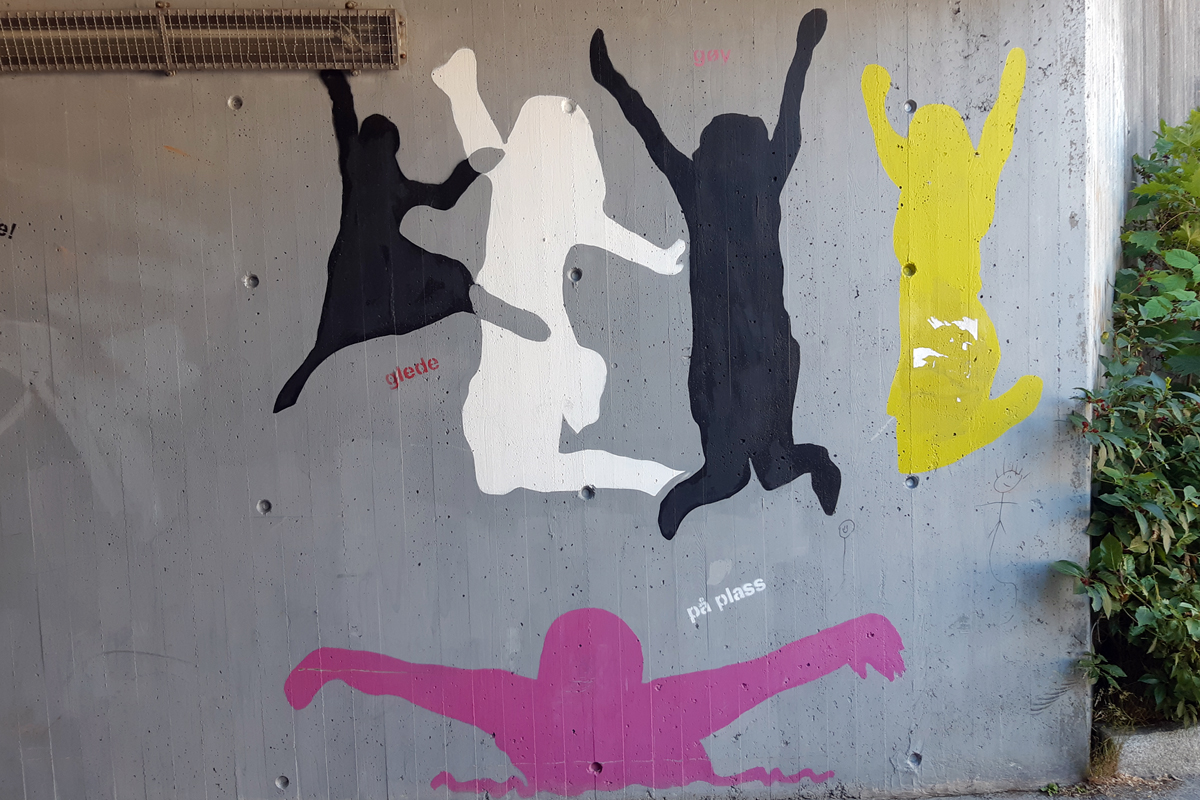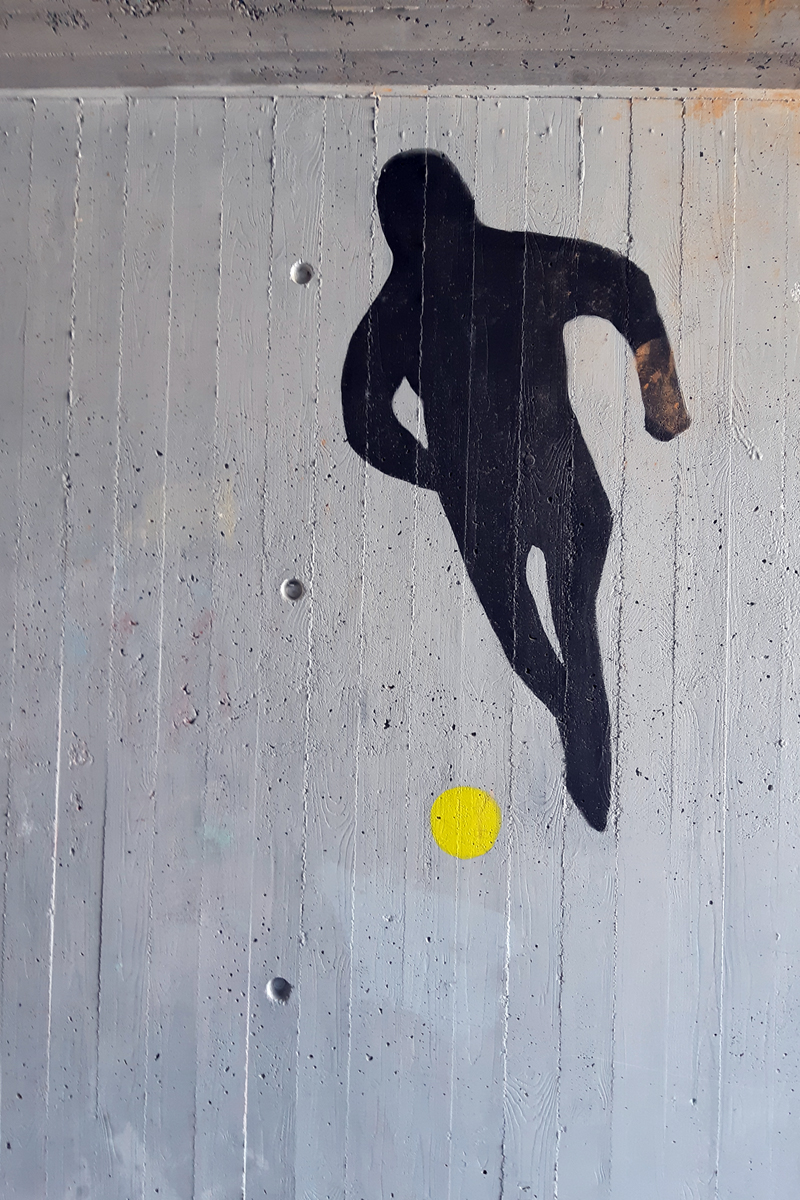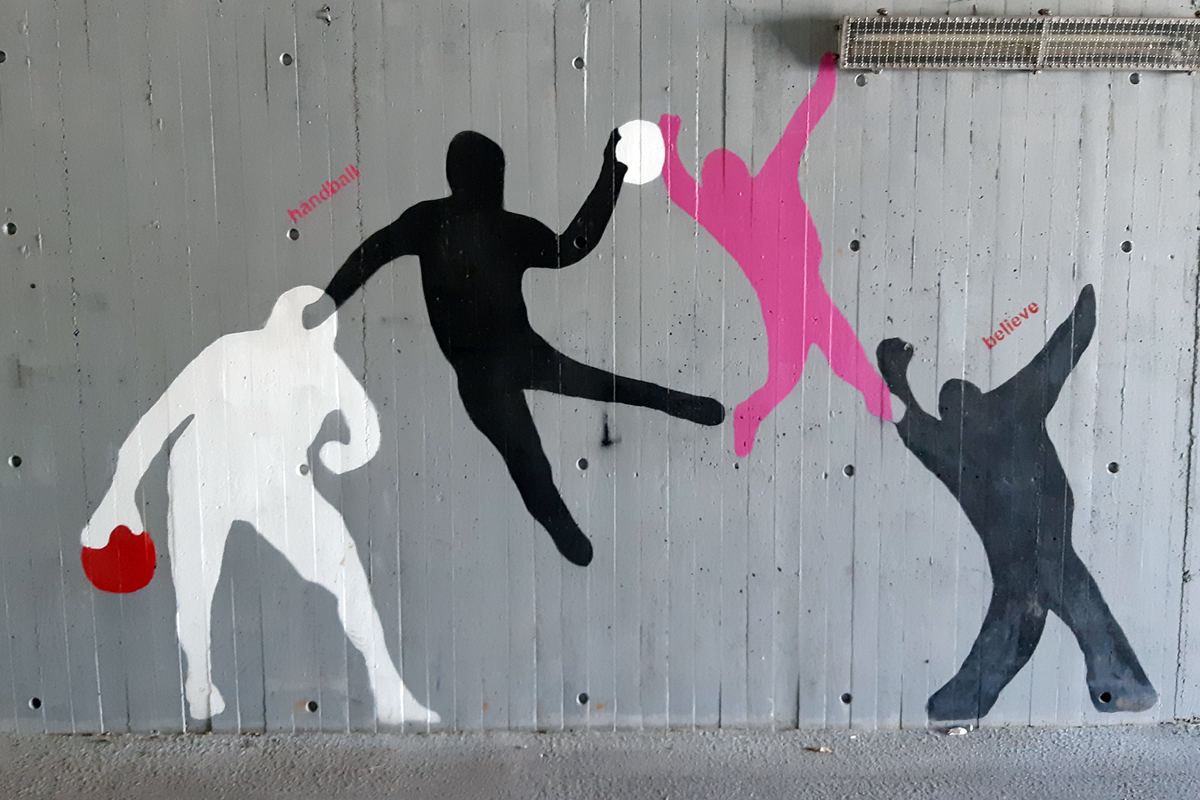 At the very end of one of the underpasses there is a figure with a text that says something about the artists. They were not painted by one of the more well known street artists in town, but pupils in eigth grade at Grim school. That means they have been around 14 / 15 years of age. The text says it was painted by «Natt og Dag» ( Night and Day) in 2012 as a collaboration between Kristiansand municipality and the city's art museum.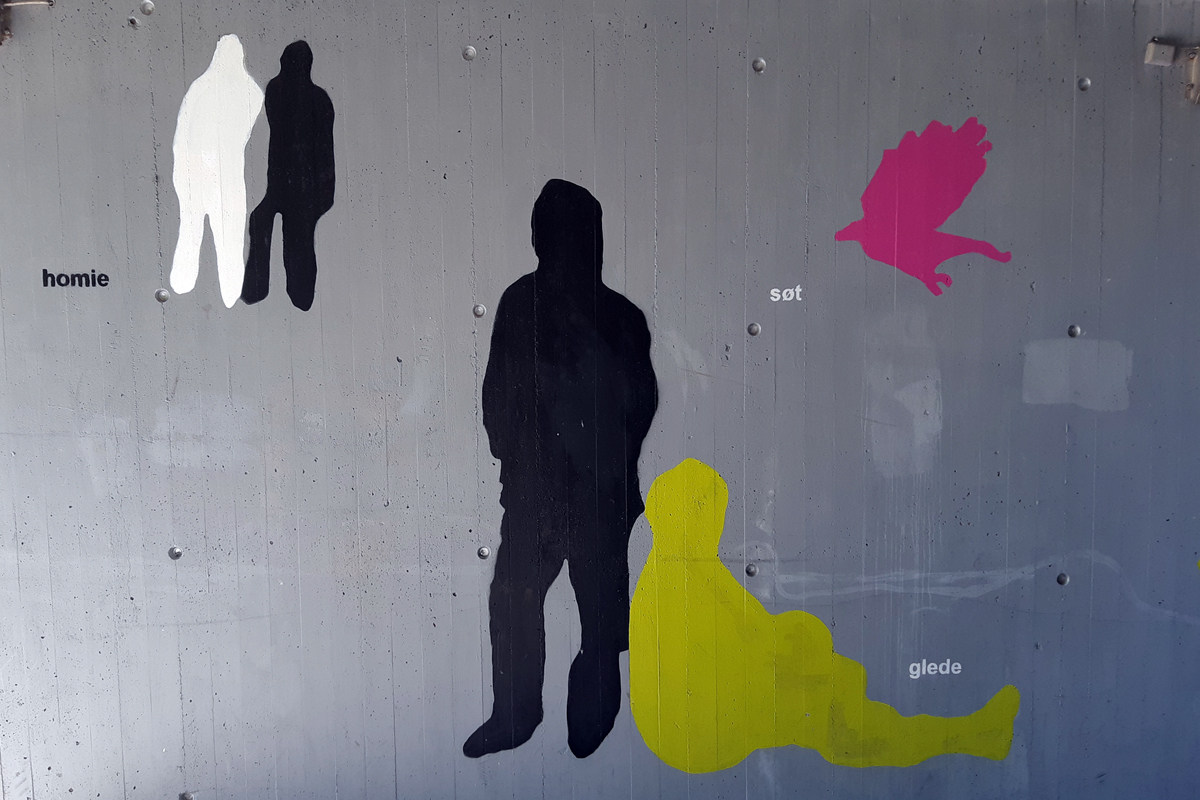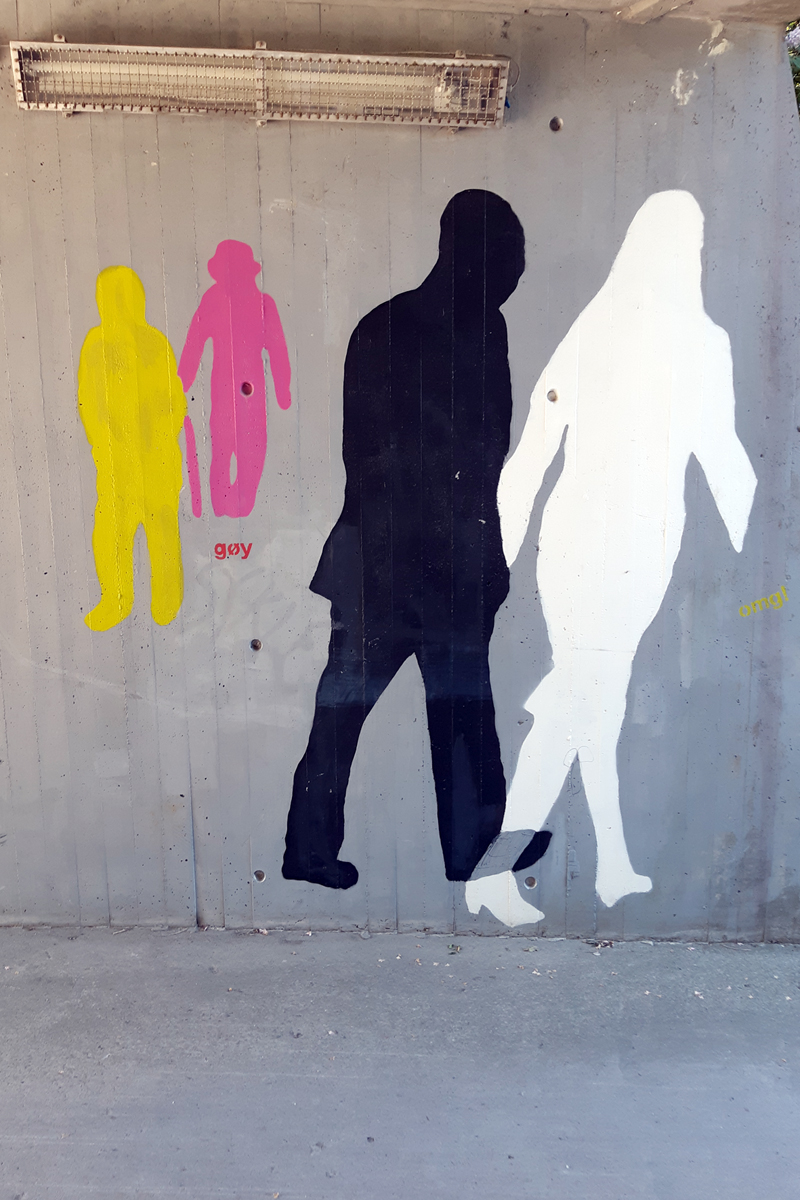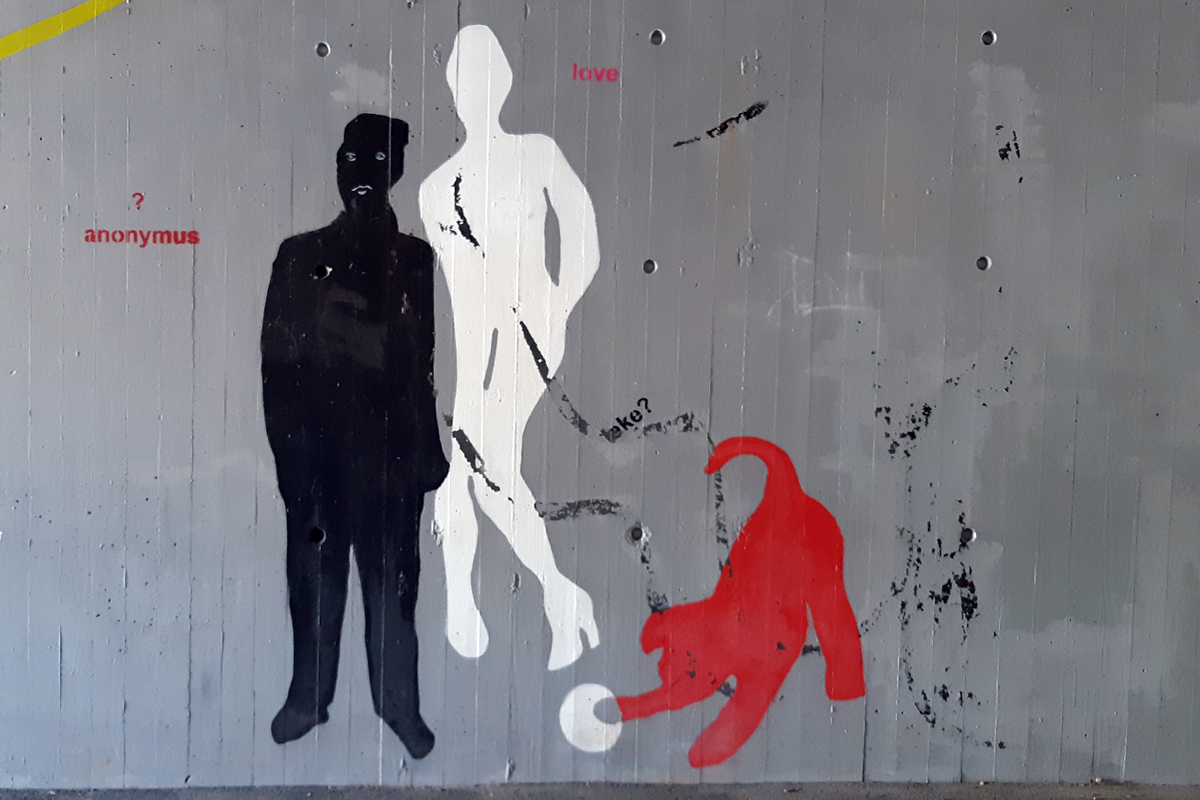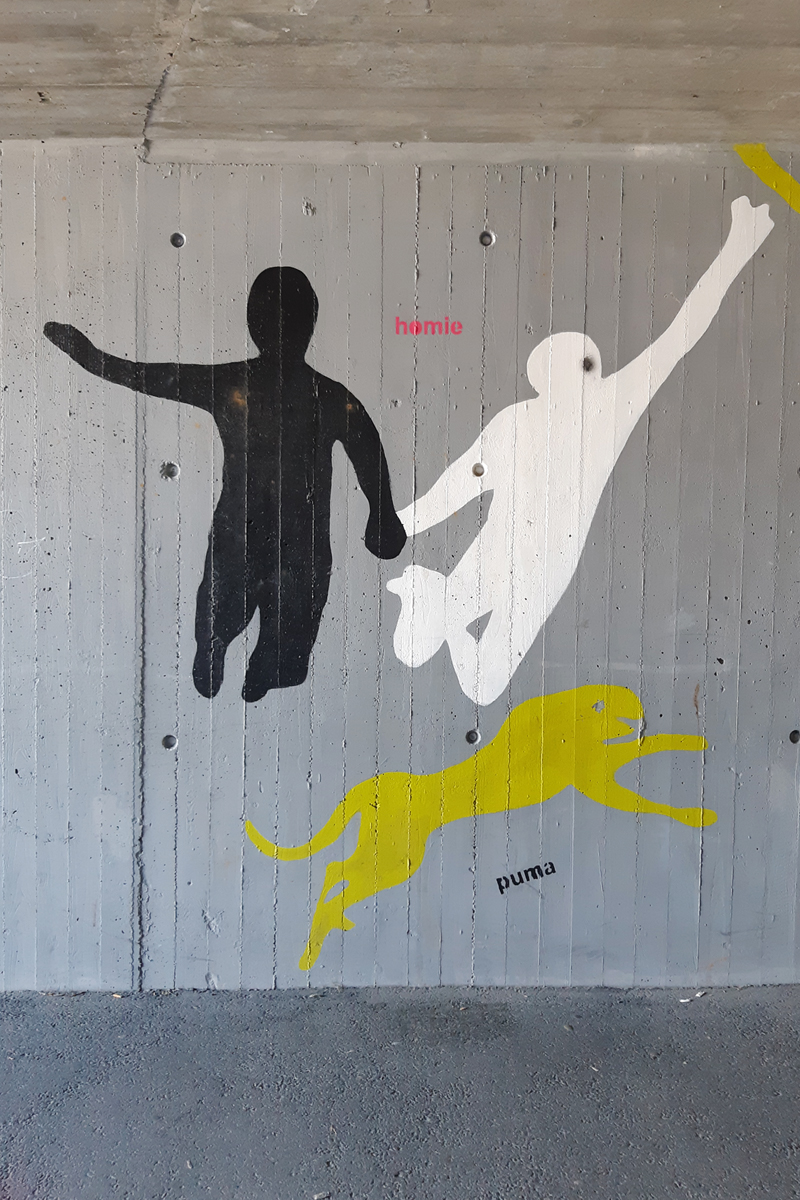 The shortest underpass has figures that are more family-oriented. I was surprised to see that they have held up so well during all these years. A pleasant surprise and I did think that one or two of these kids might be artists today. You like street art? Join our street art contest ->
CCC's Street Art Contest #47 | 100% Liquid Payout as Prize Pool & Winners of #46
Please do follow if you want to keep up with my next street art. Any upvotes or reblogs are hugely appreciated!
Latest street art post, check out :
STREET ART #92 – The latest addition to the street art scene in Kristiansand (Norway)
U.J
Kristiansand, Norway
All the photoes are mine, Ulla Jensen (flickr, Instagram and facebook)
[//]:# (!pinmapple 58.147855 lat 7.992350 long STREET ART #93 – Colorful figures in underpasses in Kristiansand (Norway) d3scr)
Read about us? // Main page!
Latest content: Travel, Art, Food, Article, Poetry