Hello world!!!💙💛
This is my entry for the CCC's Street Art Contest #146, hosted by @digi-me.
Today I want to share with you another street art find from the Ukrainian city of Lutsk. This is such a chic cat in a kimono, reproduced in the image of a Japanese samurai. This is the image on the front door to the children's sports section of oriental martial arts. In my opinion, this is a great motivating image that greets children before classes.
This is exactly the case when one picture speaks for dozens of words and special information plates. I kept this photo in my archive and am happy to add to the archive of world street art.
Create and art will save the world! Because the idea of war arises in cold heads, not trained to understand the beautiful.
Take care of Ukraine!
Protect art and freedom!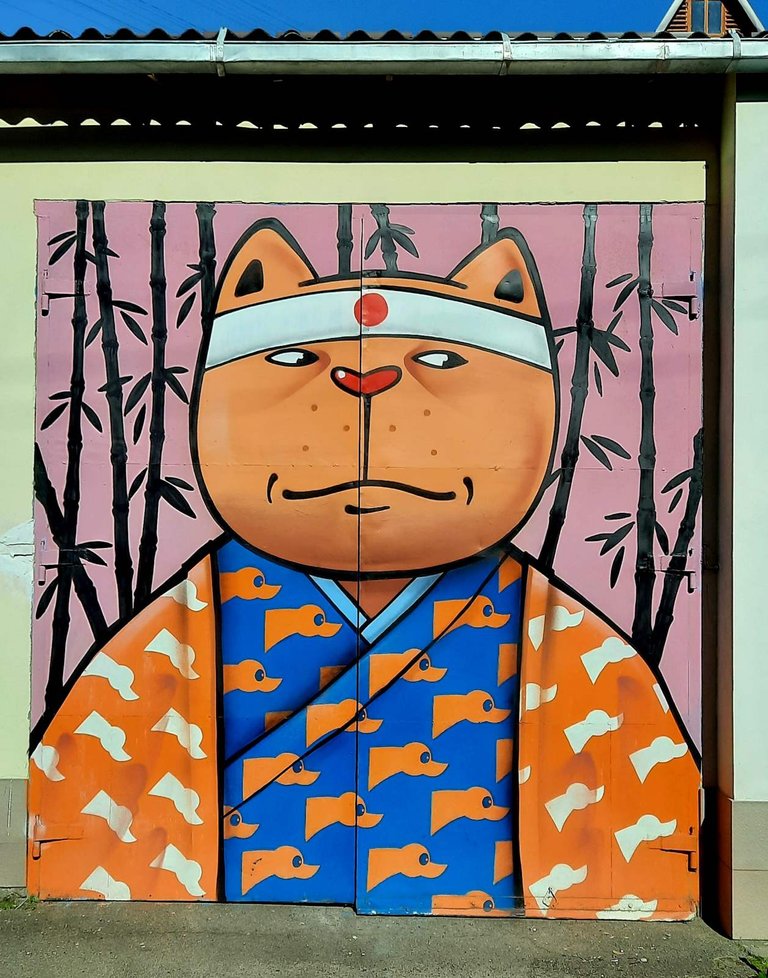 Title: Samurai cat
Author: Unknown
Address: Lutsk (Ukraine)
Camera: Samsung A52
Photo Date: May 27, 2023
Сьогодні я хочу поділитися з вами ще однією знахідкою витвору вуличного мистецтва з українського міста Луцьк. Це такий шикарний котик в кімоно, відтворений в образі японського самурая. Це зображення на вхідних дверях до дитячої спортивної секції зі східних єдиноборств. Як на мене - чудовий мотивуючий образ, що зустрічає дітлахів перед заняттями. Це саме той випадок, коли одне зображення говорить за десятки слів та спеціальних інформаційних табличок. Залишила цю фотографію собі в архів і з радістю доповнюю архів світового вуличного мистецтва.
Творчіть та мистецтво врятує світ! А ідея воювати виникає в холодних, не навчених до розуміння прекрасного головах.
Бережіть Україну!
Бережіть мистецтво і свободу!