ENG
---
Greetings!
I need to visit the Hive platform more often. It turns out there are a lot of cool contests here. This time I will take part in the @digi-me initiative called "CCC's Street Art Contest".
The photo was taken in the center of the city of Krakow (Poland) about two weeks ago. It was rainy weather, and I had to pass the time before meeting with the employer. Since I was just recently in this city, I practically did not see anything in it. And murals and graffiti - the first thing that interested me, because they are easy enough to find here.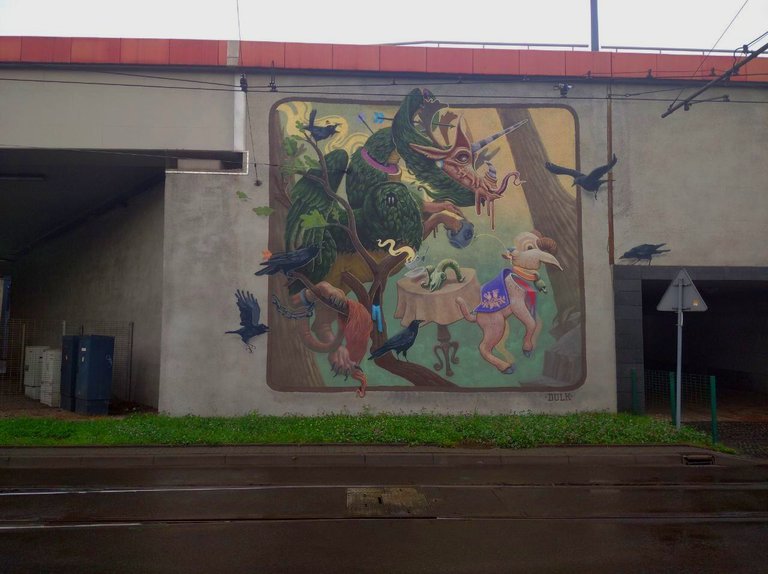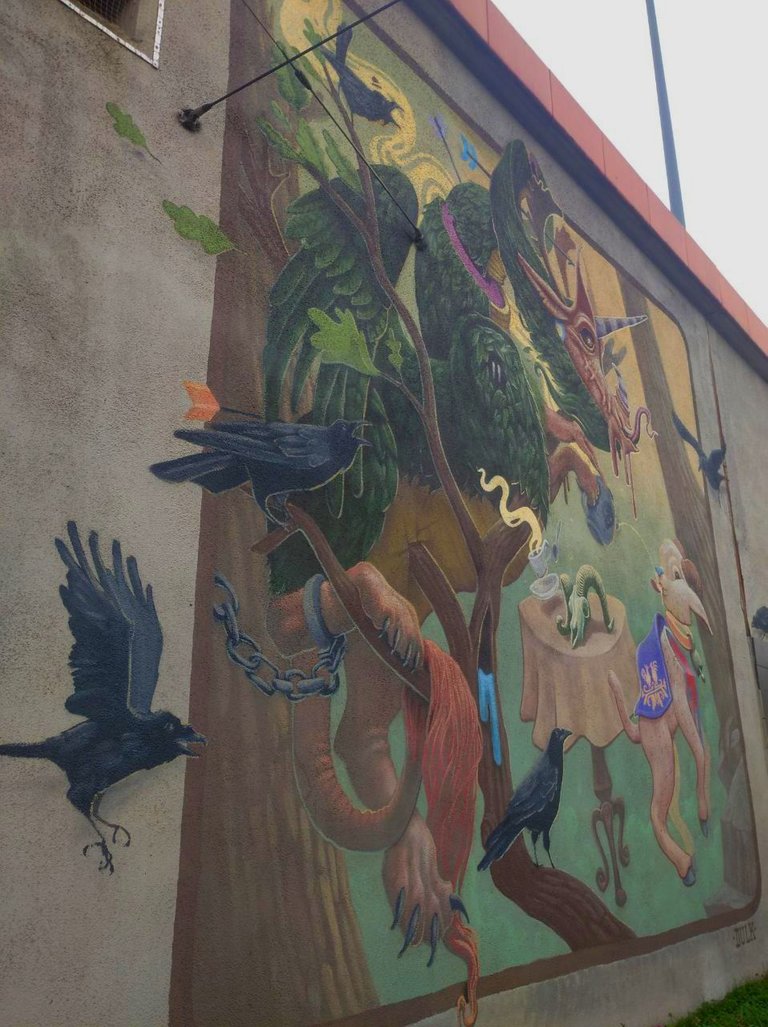 Unfortunately, I have not found any information about the author of this mural. I would very much like to see his other works. When there are days off, I will try to devote more time to walking and getting to know the area.
Thank you all for your attention!
---
RU
---
Приветствую всех!
Нужно чаще наведываться на платформу Hive. Оказывается, здесь есть много крутых конкурсов. На этот раз приму участие в инициативе @digi-me под названием «CCC's Street Art Contest».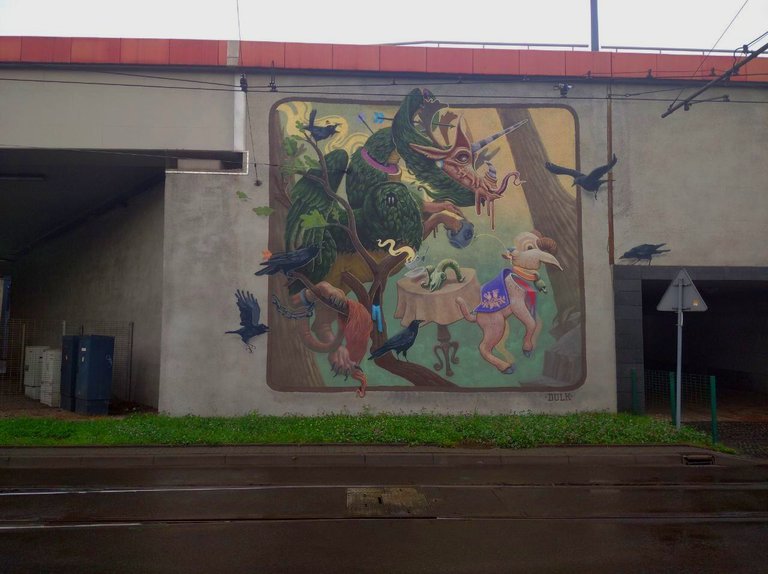 Фото сделаны в центре города Краков (Польша) примерно две недели назад. Была дождливая погода, а мне нужно было скоротать время до встречи с работодателем. Так как я совсем недавно в этом городе, практически ничего в нем не видел. А муралы и граффити – первое, что меня заинтересовало, ведь их здесь достаточно просто найти.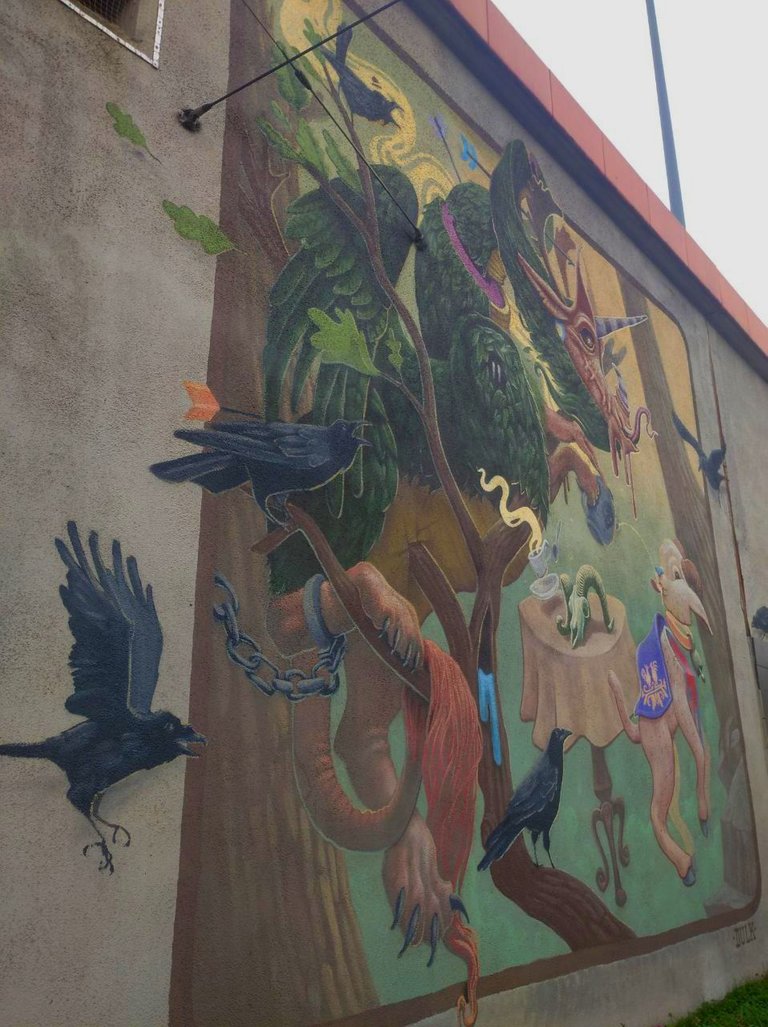 К сожалению, я не нашел информации об авторе этого мурала. Очень хотелось бы посмотреть его другие работы. Когда будут выходные, постараюсь больше времени уделить на прогулку и ознакомление с местностью.
Всем большое спасибо за внимание!