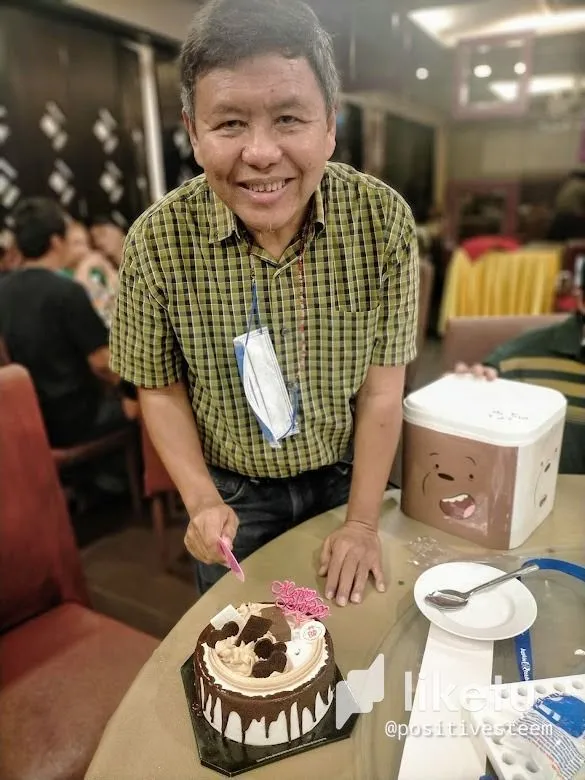 Cutting the birthday cake.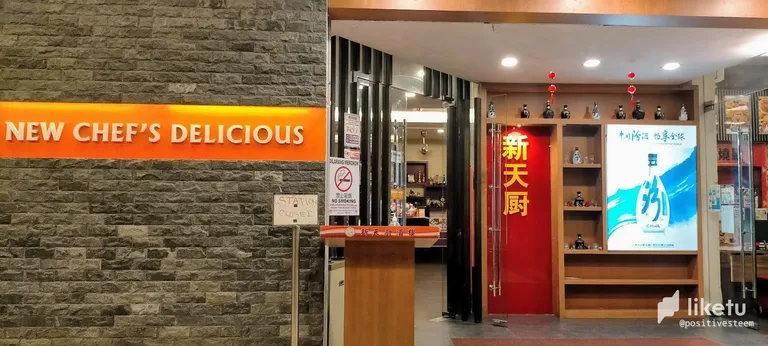 The entrance of New Chef's Delicious
Restaurant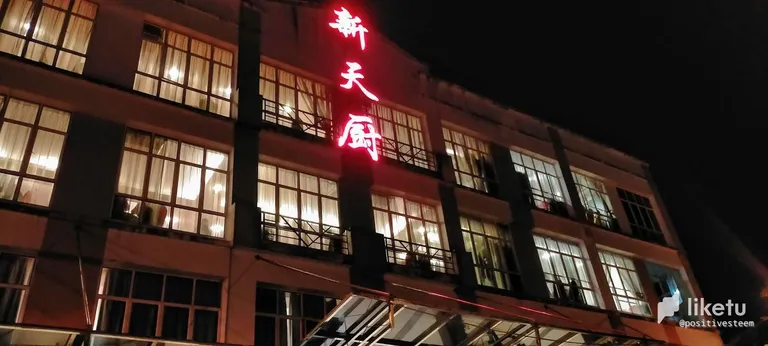 This Restaurant is housed in a 3-storey
building.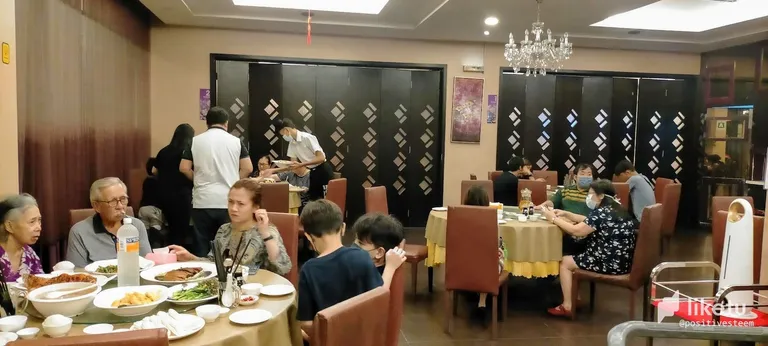 The Restaurant has quite simple decorations.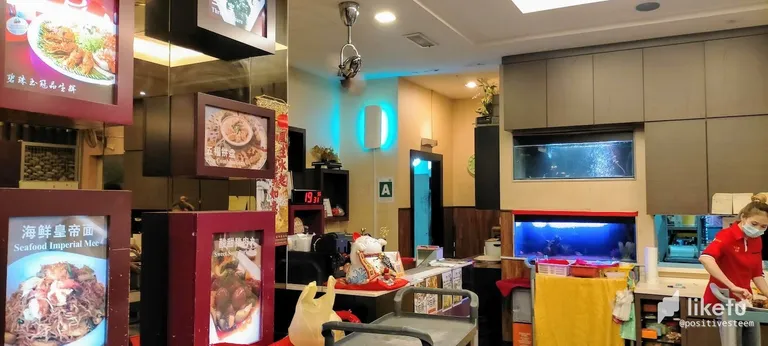 The signature dishes of the Restaurant are
proudly displayed on the wall.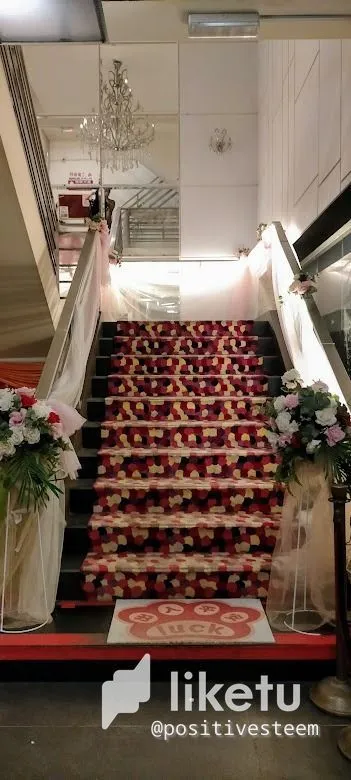 There seems to be a wedding banquet
upstairs.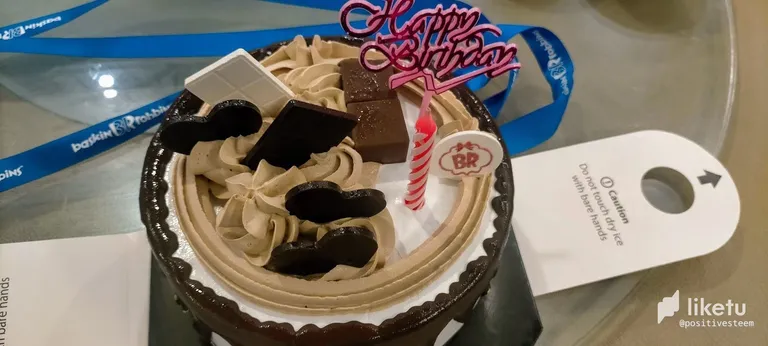 This my ice cream birthday cake from Baskin
Robbins.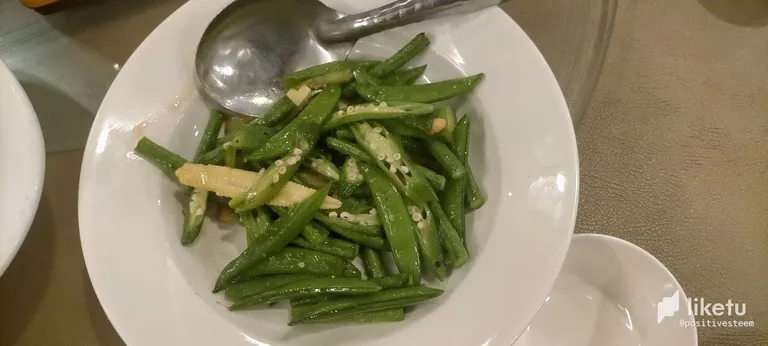 Fried mixed beans.
Instead of the long-life noodles, we had fried bee hoon instead.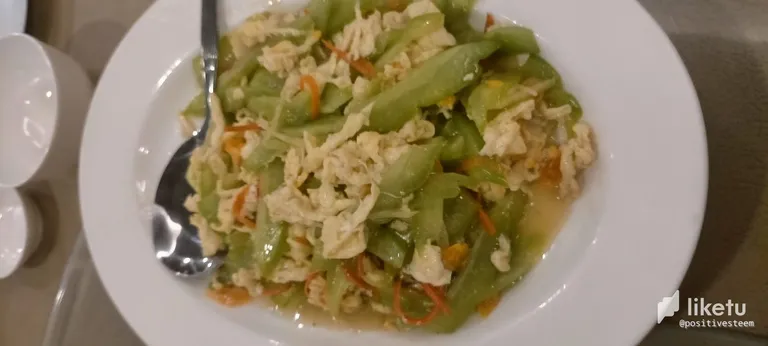 Since we want to take more vegetables, we
ordered another vegetable dish; fried bitter
gourd.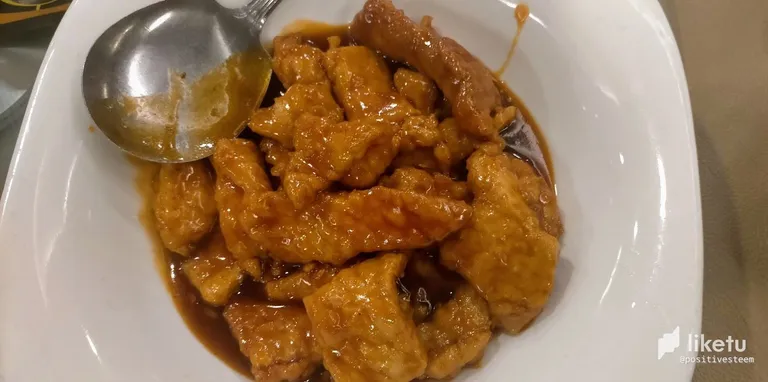 Sweet and sour pork.
In my previous post, I wrote about how I had to celebrate my 61st birthday without my wife as she had to work over the weekend. As we get older, we can't take things for granted and birthdays are becoming more precious and special. We can't really know how many more birthdays we will be able to celebrate. Therefore we decided to have another round of birthday celebrations, this time with my wife.
For my second birthday celebrations, we decided that we wanted to have Chinese food. So we went to the New Chef's Delicious Restaurant. We had not dined at that Restaurant before and we decided to give it a try. From the outside, the Restaurant looks very impressive as it is housed in its own 3-storey building. However, the area surrounding the building was rather dark. There was also very limited parking available and so we had to park some distance away and had to walk in the dimly lit surroundings.
We had our dinner on the ground floor of the building. At the time of our visit, there seem to be a wedding banquet on the first and second floors. The decorations of the place were quite simple. On the walls, photographs of their signature dishes were on display. In one corner of the room, I can see a collection of certificates received by the Restaurant also proudly on display. Besides the open area on the ground floor, there were also some function rooms. A private function was being held in one of the function rooms. Both the music from the room and the MC's voice were really loud. The people in the function room were obviously having a great time at the expense of the other guests. It is quite a coincidence that the table next to us is also celebrating a birthday. The noisy atmosphere did not augur well with my autistic son Jonathan. He became rather agitated and started to wander around the room. Normally he would sit quietly and enjoy his meal.
For my first birthday celebration, we had Japanese food, and at that time we did away with the birthday cake. Jonathan is on a gluten and casein-free diet so instead of a traditional birthday cake, we had an chocolate ice cream cake from Baskin Robbins. The cake was delicious and it was a real treat for Jonathan as he seldom had the chance to eat cake. Due to Jonathan's diet instead of the traditional long-life noodles, we opted for fried bee hoon with seafood instead. Besides that we also had sweet and sour pork, fried mixed beans (3 types of beans), and fried bitter gourd. We were quite disappointed with the food. Out of the 4 dishes that we ordered, the nicest dish was the fried bee hoon with seafood. I was rather surprised that the quality of the food was rather low as the place seems quite well-patronized and it even has its own building.
I don't think that I would come back to this restaurant anytime soon. However, I still feel blessed that I am able to celebrate my birthday with my family. This is also an opportunity for us to spend time together and develop closer relationships with each other.
_____________________________________________
Beautiful And Sublime Sunday
The Beautiful Sunday Challenge is started by @ace108 while the Sublime Sunday Challenge is started by @c0ff33a. While you can write on any topic, it must be posted on a Sunday.
---
For the best experience view this post on Liketu