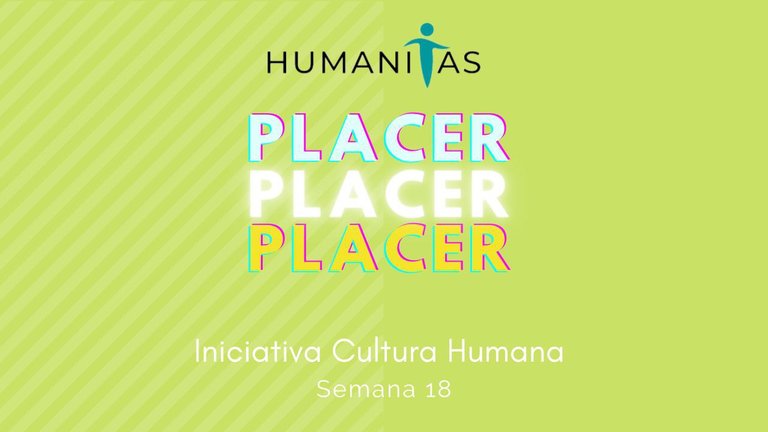 Saludos amigos de la comunidad #Humanitas. Tenemos nueva semana de iniciativa y en esta ocasión tendremos nuevas reflexiones acerca de un tema tan humano como todos los demás tratados hasta ahora. Nos complace ver que han estado incrementando las interacciones y las nuevas caras en la comunidad. Antes de presentar el siguiente tema, queremos agradecer a todos los que han participado en la semana N°17:
---
Iniciativa "Cultura Humana" Semana N°18: El Placer y el Ser Humano
---
En la semana anterior realizábamos la siguiente afirmación:
De haber una naturaleza humana, pareciera que apunta hacia el sentimiento de bienestar Post de la iniciativa anterior: El Dolor
En las últimas dos semanas reflexionamos en la comunidad Humanitas acerca de dos temas que de alguna manera se vinculan al tema de esta iniciativa de manera muy cercana. Primero, tratamos la cuestión acerca de las Necesidades VS Deseos. Luego, tratamos la semana anterior el tema del Dolor. Ambos temas están muy relacionados a nuestra esencia como seres humanos y nuestra vida cotidiana. Incluso podríamos agregar el tema del Sentido de la Vida de la semana antepasada, en caso de que pudiéramos hacernos la pregunta: ¿Tiene sentido la vida si no hay placer?
Recuerda que aún puedes compartir tu publicación en la comunidad acerca de estos temas anteriores si lo deseas.
Luego de hablar del Dolor, decidimos que justo lo opuesto sería también un tema de muchas reflexiones interesantes en la comunidad. Te invitamos a reflexionar acerca del Placer, y sus implicaciones en el ser humano tanto en su vida cotidiana como en su propósito en la vida. La filosofía de vida de cada persona tendrá como propósito generar el mayor bienestar posible. Pero ¿Cómo entra el tema del placer allí? ¿Por qué o para qué sentimos placer? ¿Qué tan importante lo consideras?
Solemos buscar el placer porque obviamente nos es desagradable el dolor. Pero sabemos que no siempre vamos a sentir dolor como no siempre vamos a sentir placer. ¿Consideras que el placer y la felicidad son conceptos similares o van separados? El placer tiene muchas connotaciones en la sociedad, las cuales van desde el placer que generan ciertos vicios hasta el placer de ayudar a otros de forma altruista ¿Cuál es tu visión al respecto? ¿Es el placer algo bueno o malo?
El placer está muy relacionado a nuestra biología y mecanismos de recompensa químicos, tales como la dopamina. La adicción a las redes sociales se relaciona mucho a esto. Otra asociación directa del placer es la del deseo sexual. Así que, desde el punto de vista humano, el placer pareciera ser un aspecto que poco agrega a nuestro desarrollo humano a largo plazo y se centra en la recompensa inmediata. Sabemos que un camino de crecimiento siempre conlleva dolor, obstáculos y crisis, mientras que el placer o comodidad no siempre nos hace crecer ¿Cómo podríamos integrar el placer a nuestro crecimiento personal, emocional y espiritual?
Estas son solo algunas ideas que puedes tomar para reflexionar sobre el tema. Eres libre de responder estas preguntas o agregar tus propias ideas. Será interesante leer las diferentes opiniones o perspectivas respecto al placer, no solo desde la óptica de cada persona sino de la visión de distintas corrientes de pensamientos, religiones, estilos de vida, etc.
Las reglas para la iniciativa son las mismas para cada semana:
· Post con no menos de 500 palabras por idiomas.
· Si lo haces en formato de video que posea una duración mínima de 3 minutos, utiliza 3Speak.
· Asegúrate de utilizar buena ortografía.
· Utiliza las etiquetas #humanitas y #humanculture
· Comenta otras participaciones.
· Invita a participar en la iniciativa a al menos a otra persona de la plataforma.
Recuerda:
Buscamos originalidad y creatividad, por tanto bajo ninguna circunstancia admitimos el plagio, queremos promover el pensamiento crítico y el sano debate, durante las últimas semanas hemos logrado demostrar que como comunidad podemos abordar temáticas que pueden ser en principio polémicas, o tender hacia lo polémico, pero que si le abordamos con criterios, con responsabilidad discursiva y sobre todo empatía y respeto, no hay necesidad de polemizar los puntos de vista, siempre con criterio y disposición de ánimo podemos crear diálogos profundos y reflexivos colaborando en la construcción de conocimientos en la web3.
Gracias por tu tiempo.
La iniciativa de esta semana ha sido propuesta por @acont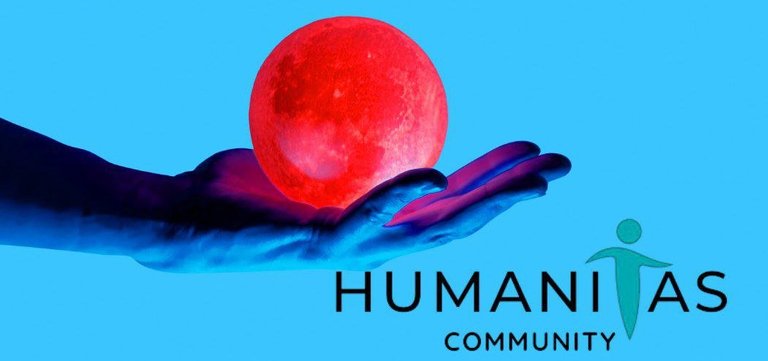 Initiative. Human Culture. Week 18 : Pleasure and the Human Being
Greetings friends of the #Humanitas community. We have a new week of initiative and this time we will have new reflections on a topic as human as all the others discussed so far. We are pleased to see that the interactions and new faces in the community have been increasing. Before presenting the next topic, we would like to thank all those who have participated in week N°17:
---
Initiative "Human Culture" Week N°18: Pleasure and the Human Being
---
In the previous week we made the following statement:
If there is a human nature, it seems to point towards the feeling of well-being Post of the previous initiative: Pain.
In the last two weeks we have been reflecting in the Humanitas community on two topics that are somehow closely linked to the theme of this initiative. First, we dealt with the question of Needs VS Wants. Then, the previous week we dealt with the theme of Pain. Both topics are very much related to our essence as human beings and our daily life. We could even add the theme of Meaning of Life from last week, in case we could ask ourselves the question: Does life have meaning if there is no pleasure?
Remember that you can still share your post in the community on these previous topics if you wish.
After talking about Pain, we decided that just the opposite would also be a topic of many interesting reflections in the community. We invite you to reflect on Pleasure, and its implications for human beings in both their daily lives and their purpose in life. Each person's philosophy of life will have as its purpose to generate the greatest possible well-being. But how does the subject of pleasure come into it? Why or why do we feel pleasure? How important do you consider it to be?
We tend to seek pleasure because we obviously dislike pain. But we know that we are not always going to feel pain just as we are not always going to feel pleasure. Do you consider pleasure and happiness to be similar concepts or are they separate? Pleasure has many connotations in society, ranging from the pleasure generated by certain vices to the pleasure of helping others in an altruistic way. What is your view on this? Is pleasure a good or a bad thing?
Pleasure is closely related to our biology and chemical reward mechanisms, such as dopamine. Social media addiction is very much related to this. Another direct association of pleasure is that of sexual desire. So, from a human point of view, pleasure seems to be an aspect that adds little to our long-term human development and focuses on immediate reward. We know that a path of growth always involves pain, obstacles and crises, while pleasure or comfort does not always make us grow. How can we integrate pleasure into our personal, emotional and spiritual growth?
These are just a few ideas that you can take to reflect on the subject. You are free to answer these questions or add your own ideas. It will be interesting to read the different opinions or perspectives on pleasure, not only from the point of view of each person, but also from the point of view of different schools of thought, religions, lifestyles, etc.
The rules for the initiative are the same for each week:
Post with no less than 500 words per language.
If you do it in video format with a minimum length of 3 minutes, use 3Speak.
Make sure you use good spelling.
Use the hashtags #humanitas and #humanculture.
Comment on other entries.
Invite at least one other person on the platform to participate in the initiative.
Please remember:
We seek originality and creativity, therefore under no circumstances do we admit plagiarism, we want to promote critical thinking and healthy debate, during the last few weeks we have managed to demonstrate that as a community we can address issues that may be controversial in principle, or tend towards the controversial, but that if we approach it with criteria, with discursive responsibility and above all empathy and respect, there is no need to polemicise the points of view, always with criteria and willingness of spirit we can create deep and thoughtful dialogues collaborating in the construction of knowledge on the web3.
Thank you for your time.
This week's initiative has been proposed by @acont.
Translated with www.DeepL.com/Translator (free version)