I still getting to grips with my new DJI mini 3 Pro and coming down to Cornwall for a week seemed like a great time to try out some of the features.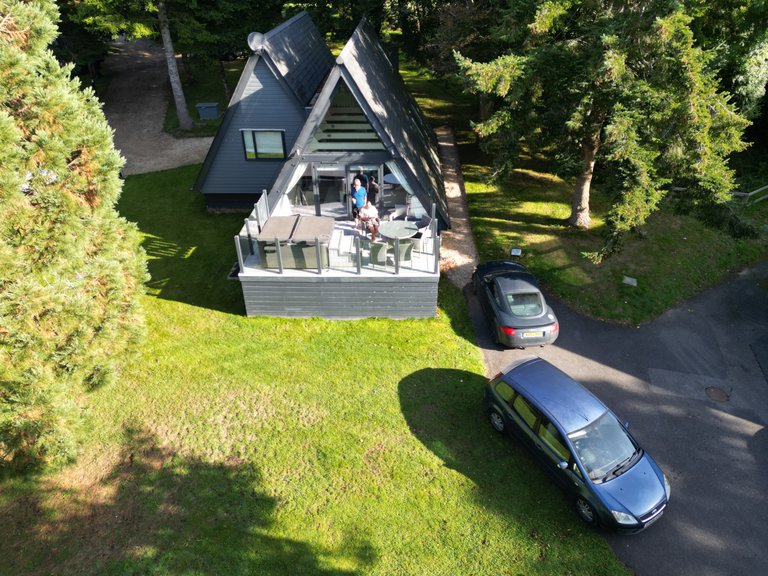 Having done a couple of nice dronies and overhead shots.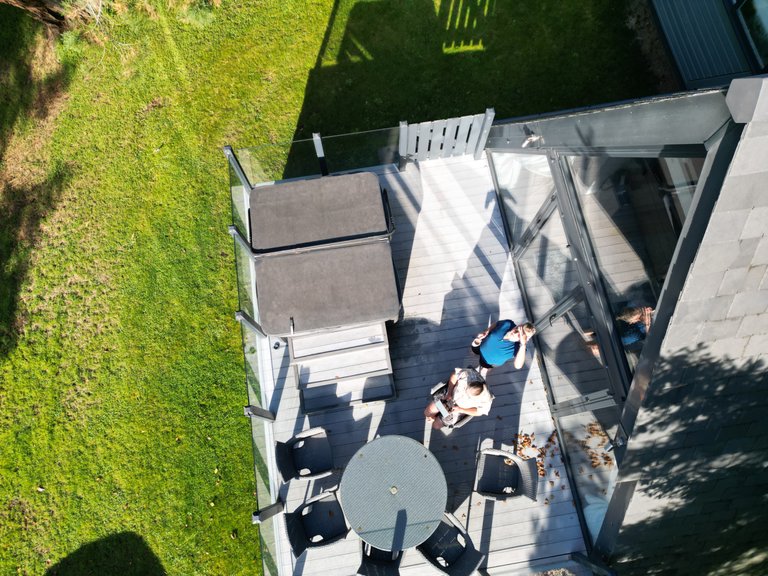 Overconfidence was creeping in a bit and I hit the button one more time. Unfortunately Fat Finger Syndrome set in and I had selected an orbit not a dronie. OOps after backing away for about 10m the drone promptly kamikazied straight into the nearest tree before I could abort the mission.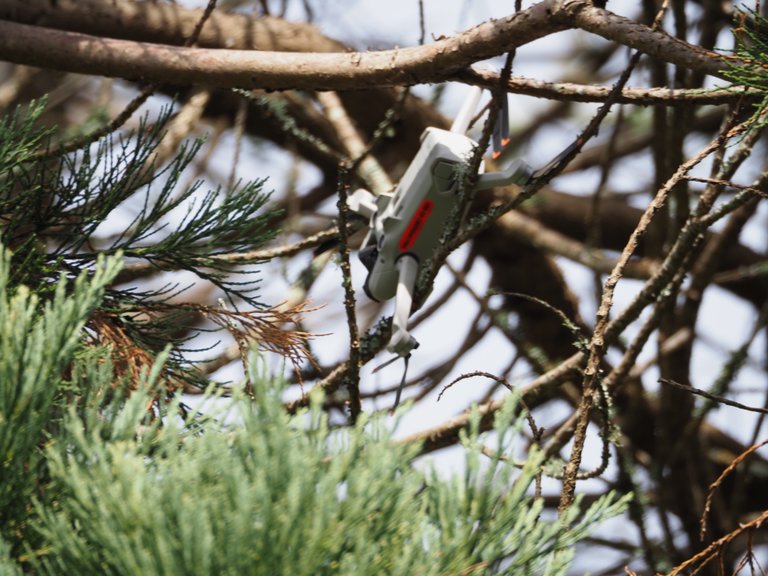 The view from the tree was interesting but not much help in getting it down.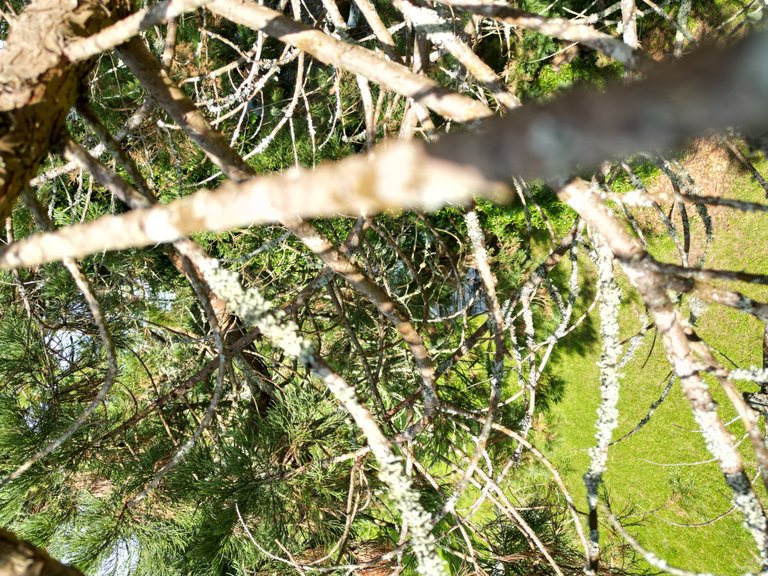 Fortunately it was only about 7m up so I did manage to get it back without much real damage so all well that ends well and it's taught me a valuable lesson in double checking the settings before setting off the master and quick Shots on the drone.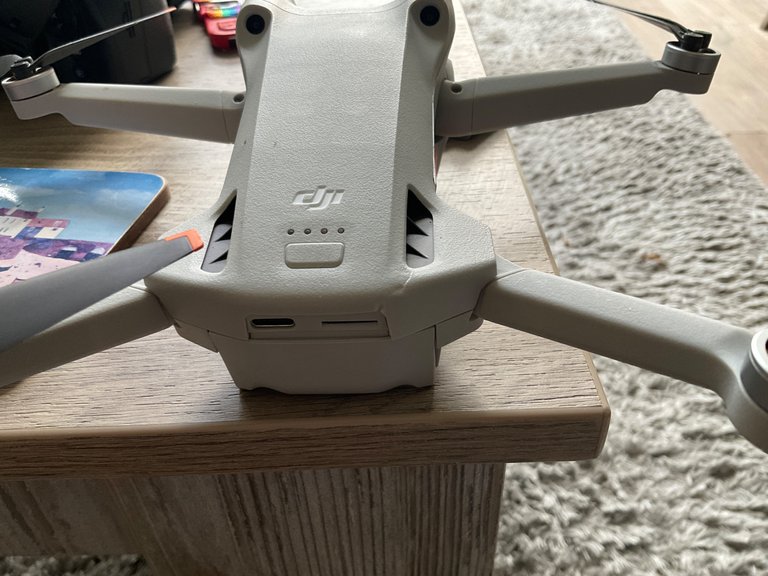 So Hivers with luck the wind will drop a bit today and I will try not to get it stuck up another tree.