Did a Wednesday SkyWalk this week with the Drone. Join me in viewing the interactive 360 panorma view, you can actually control the view with your mouse to look up down and all around. They won't display properly here, but the link to the Skypixel site is below the pictures. It's worth the visit.
I took a few still shots then also some panoramas and the amazing 360.
Be sure to click and open these large screen, especially the pano views to really appreciate.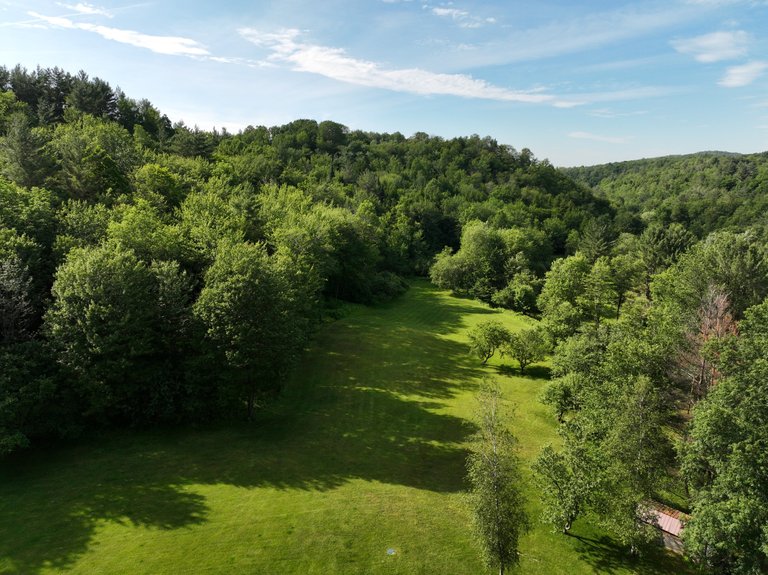 Just a nice landscape shot.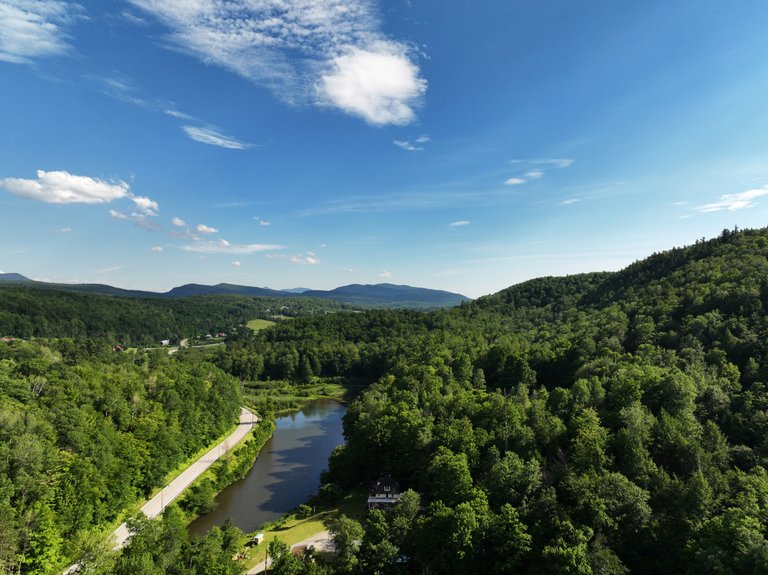 And a view from the other direction. Not just you FPV guys getting nice shots!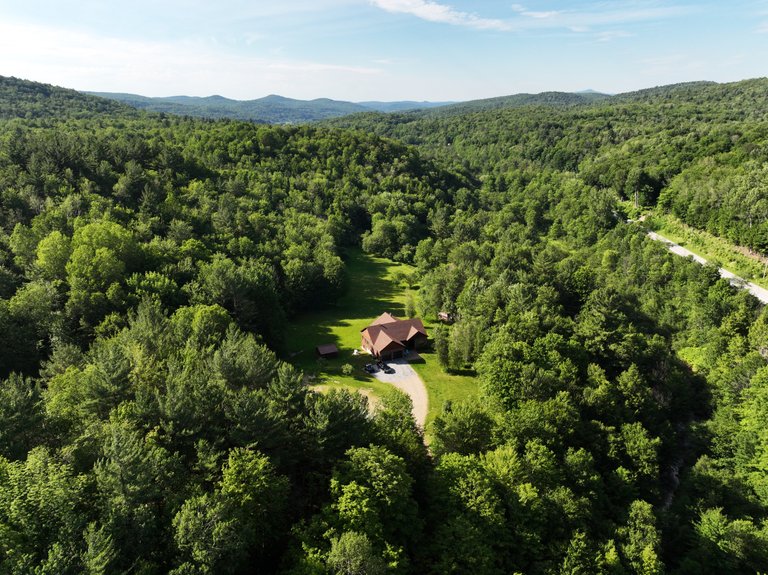 Here's a lucky homeowner (not to mention the guy by the pond in the other pic).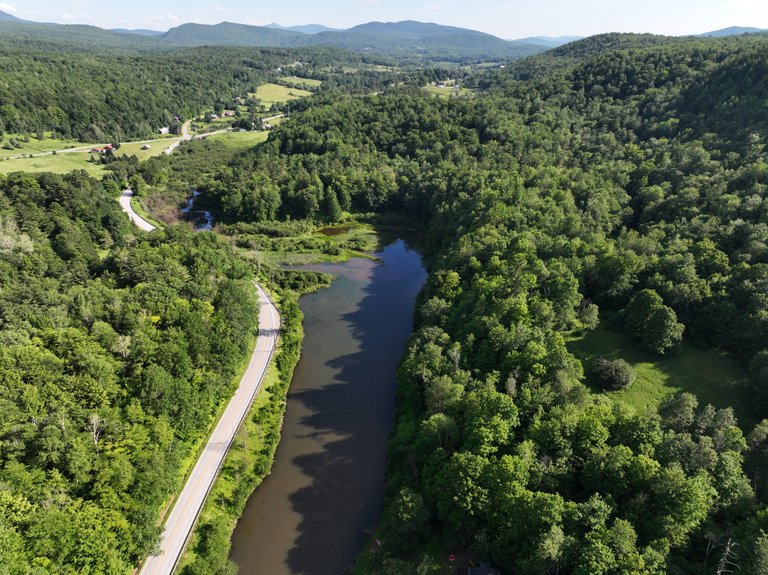 Another of the pond (because I like ponds).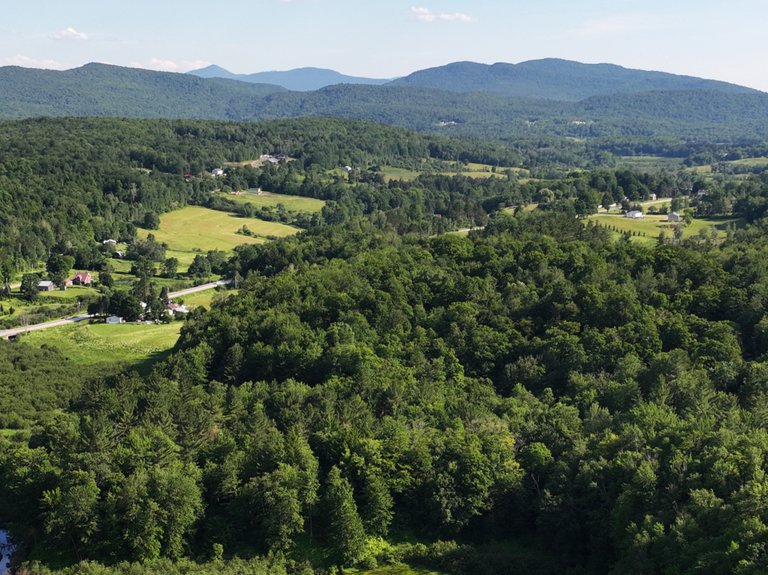 And one out the other direction, because why leave it out. This is why they call it the "Green Mountains" (even though the highest "mountain" is only 4,393 feet (1,339 meters)) we called those foothills back in Colorado lol.
Now here's where we get interesting. First look at this pic, then closely at the next two. All taken from the same hovering spot.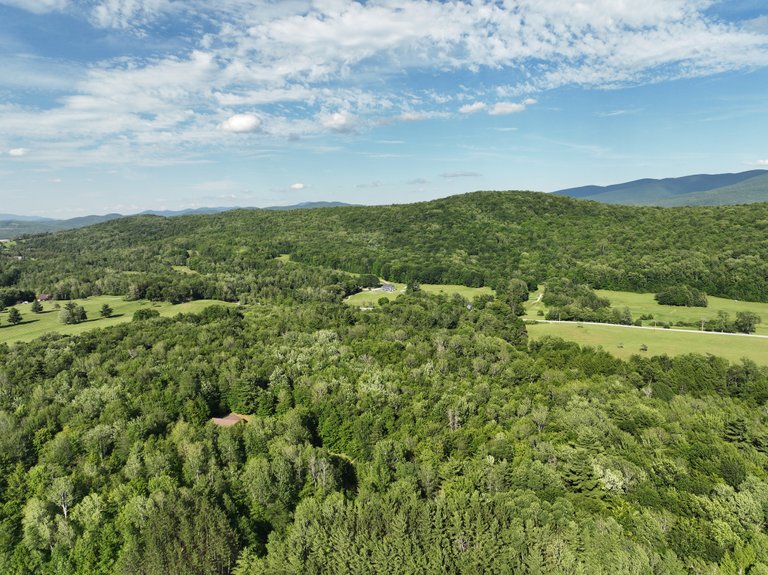 If you open this full size and zoom a bit, you'll see a tiny white speck in the back center of the far right clearing that is a golf cart. If you look carefully just above mid-center of the picture, you'll also see what looks like a little grey house in the middle of that clearing.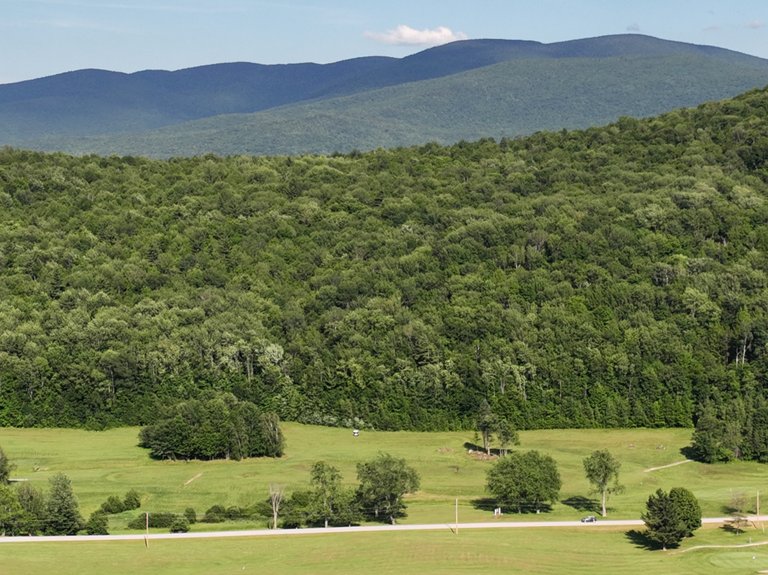 Now this one is from same location at less than half zoom (3.4x) that shows the same little field and golf cart.
Now remember that little grey house in the center of that clearing?
Here's what it looks like from the same hovering location but at 28x (max) zoom.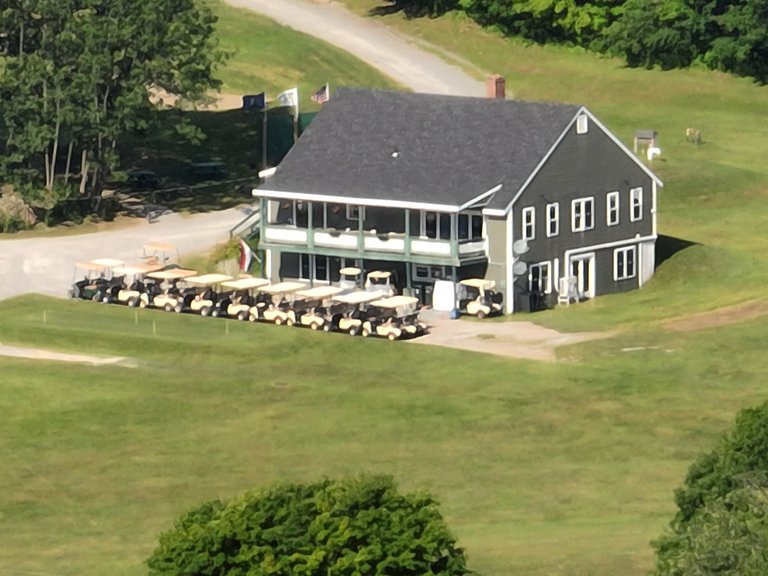 I just can't help but get carried away playing with the incredible zoom on this thing each time I take it out.
Oh, a couple others.
Here is a 180 panoramic that it took in similar fashion. It took 21 shots automatically adjusted the camera angle and tilt, then auto stitched them together into this nice pano. I had to reduce resolution drastically to fit them here, you should see the 5x quality originals!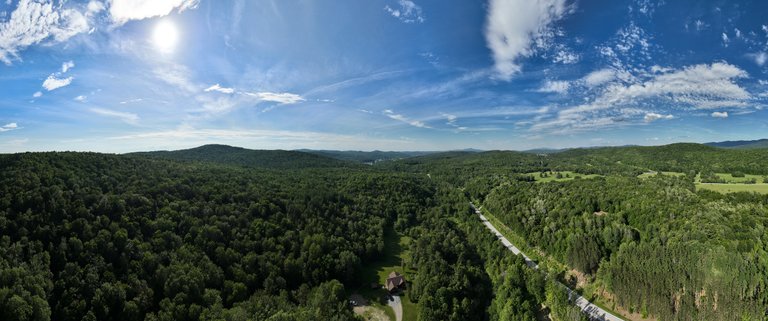 Not sure how this one will display but it is a vertical pano taken the same way but it only uses 3 pictures stitched together.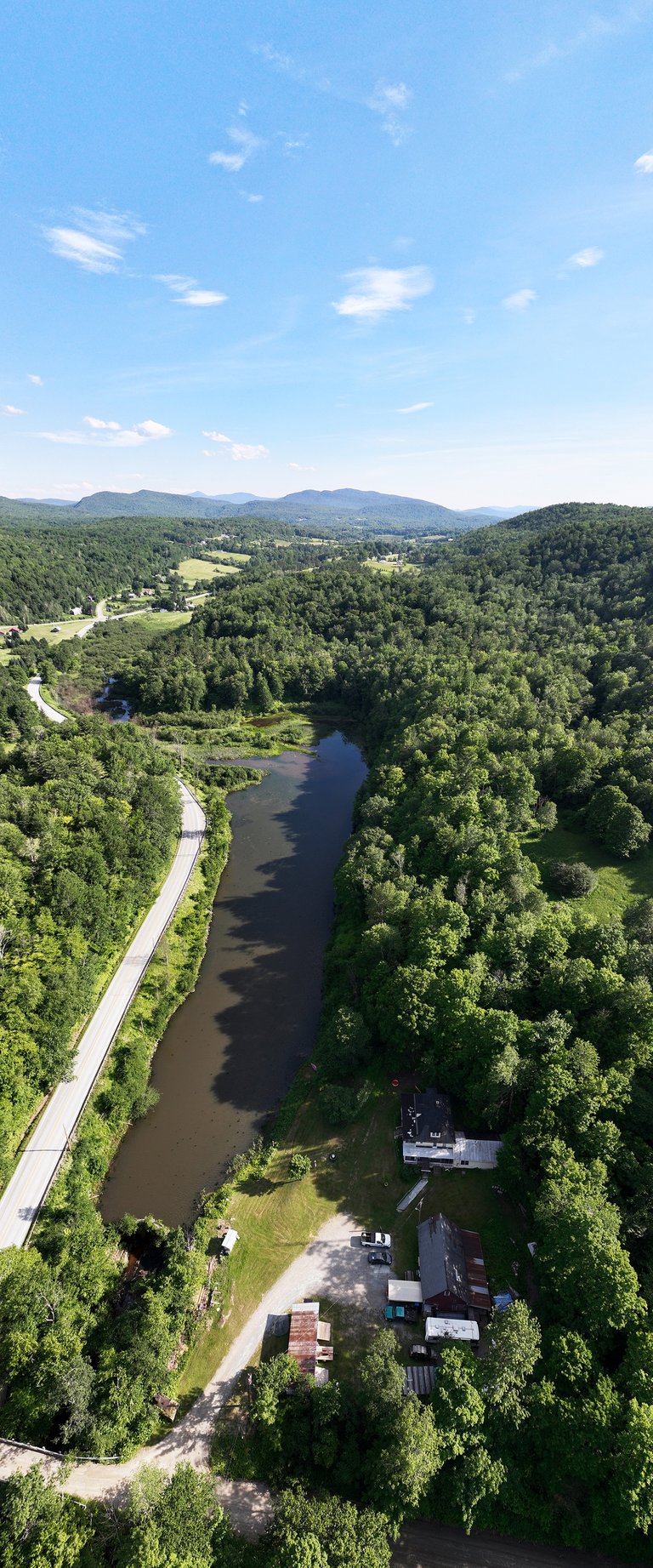 Then there is one of my favorite "tiny world" pics.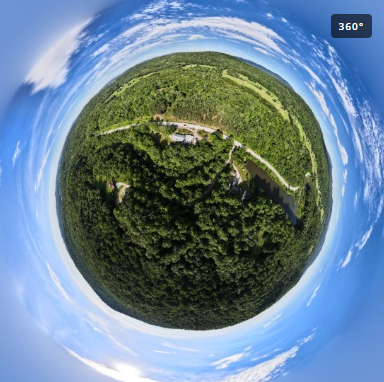 Now if you liked any one of those, be very sure to check out these 360 views.
Summer:
https://www.skypixel.com/photo360s/brownspond-360-2022-06-26?utm_source=copied&utm_medium=PCWeb&utm_campaign=share&sp=0
Winter
https://www.skypixel.com/photo360s/bakersfield-vt?utm_source=copied&utm_medium=PCWeb&utm_campaign=share&sp=0
Here's the Skypixel link to the interactive 360 panoramic views. There are two, one taken this week, and one taken back in March, during our cold Winter with snow. It's an amazing difference, doesn't even look like the same place.
Be sure to click and move your mouse around in the 360 you can control the view to look up, look down, spin around zoom, etc. This is one of the "mastershots" mode taken by the Mavic 3, just hover, click a button, and it automatically spins, changes camera views up and down for 25 pictures, then auto-stitches them together for this view. Requires special software or only viewable on the skypixel site, facebook, or others that support 360 shots. (hint, hint, devs!).