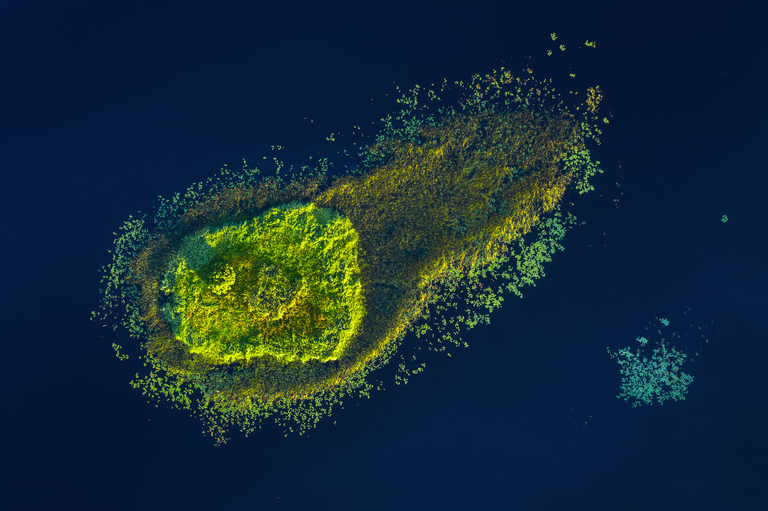 Nothing superfluous, everything is quite laconic: only dark blue water and a variety of shades of green in the sunset light. Photos of this type can even be a little confusing, forcing you to take a closer look at them in order to understand what is shown there and what is the scale in reality. But here, in fact, everything is simple: it is a small islet in the lake, surrounded by aquatic plants: first a dense ring of grass, and then a ring of water lilies. And in order to better imagine the scale, it is worth understanding that one tree grows on the island, casting a noticeable long shadow.
I love it when I get to photograph something in such a semi-abstract style :) But it doesn't happen that often.
It's better to watch the photo in high resolution.
---
Camera: DJI Mavic 2 Pro
Exposure time: 1/4 sec
Aperture: F 9
Sensitivity: ISO 100
Focal length: 10.26 mm
35 mm equivalent: 28 mm
---
You can also see my photos in my blog LJ and in my profile on NatGeo. You can read a short interview with me here.
---

---
For the best experience view this post on Liketu