---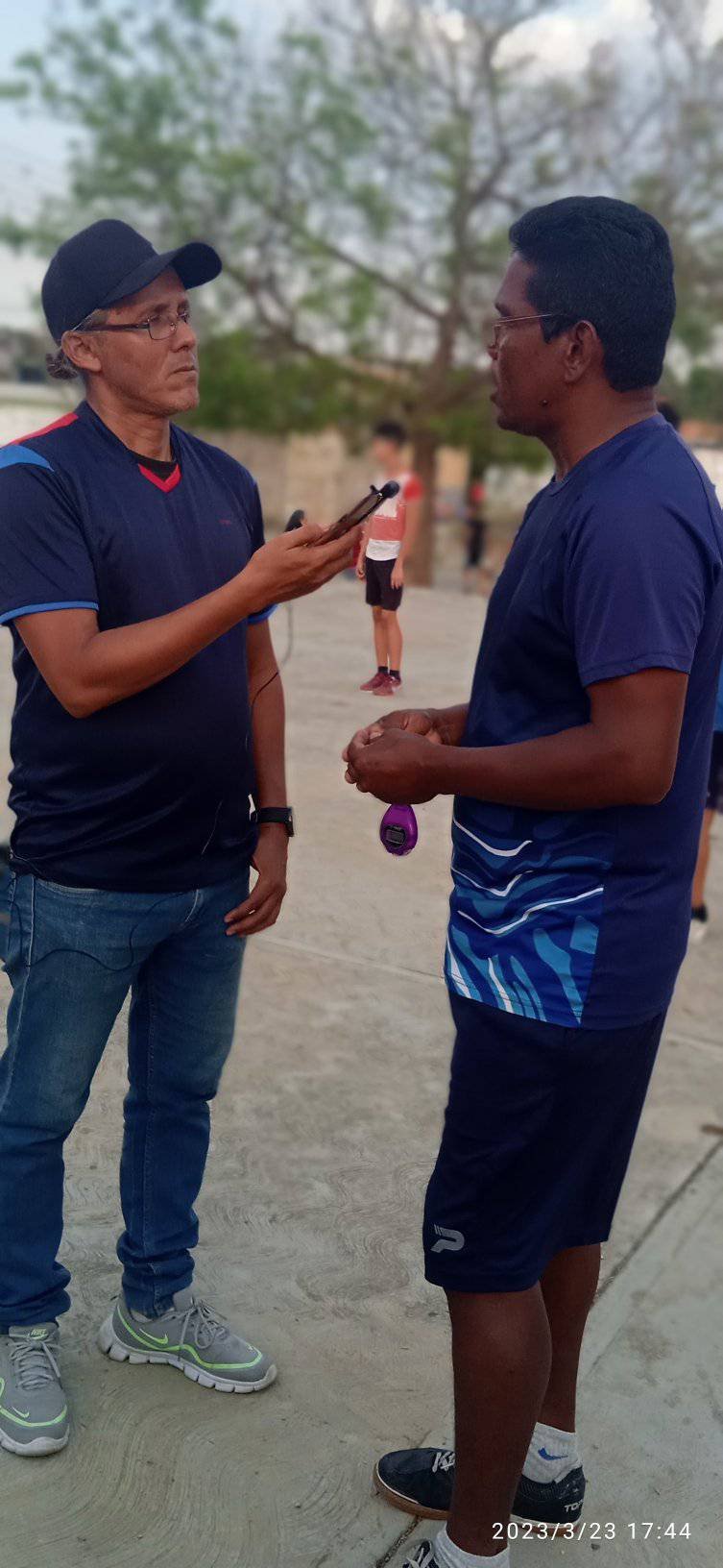 Prof. Carlos Fuentes - instructor de la clínica


Este pasado día jueves 23 de marzo en horas de la tarde recibimos la cordial invitación de los directivos de la escuela de Futsal Sporting Fama FDM de la ciudad de Villa de Cura, el motivo de la invitación era para que cubriéramos la noticia sobre la segunda clínica de Futsal que la junta directiva organizaba para futbolistas de la propia escuela e invitados de otras instituciones como el caso del Deportivo Los Colorados quien prestó a tres atletas al club para que participaran de la actividad.
El profesor Carlos Fuentes, instructor y monitor de la clínica en compañía de otros profesores fueron los encargados de coordinar la actividad que tuvo una duración de aproximadamente dos horas entre las 4:00 de la tarde y las 6:00 aproximadamente. En declaraciones durante la entrevista el Profesor Carlos fuentes dice que en esta oportunidad fue para él como una prueba diagnostica laque realizó a los muchachos para evaluar las potencialidades y deficiencias del club para así ahora poder planificar una colase con contenidos específicos.
Finalizó agregando que ve a esta escuela Sporting Fama muy motivada hacia el aprendizaje del fútbol y le augura un gran crecimiento ya que el rendimiento deportivo que ha tenido durante el campeonato organizado por Imderza ha sido de evolución según sus directivos.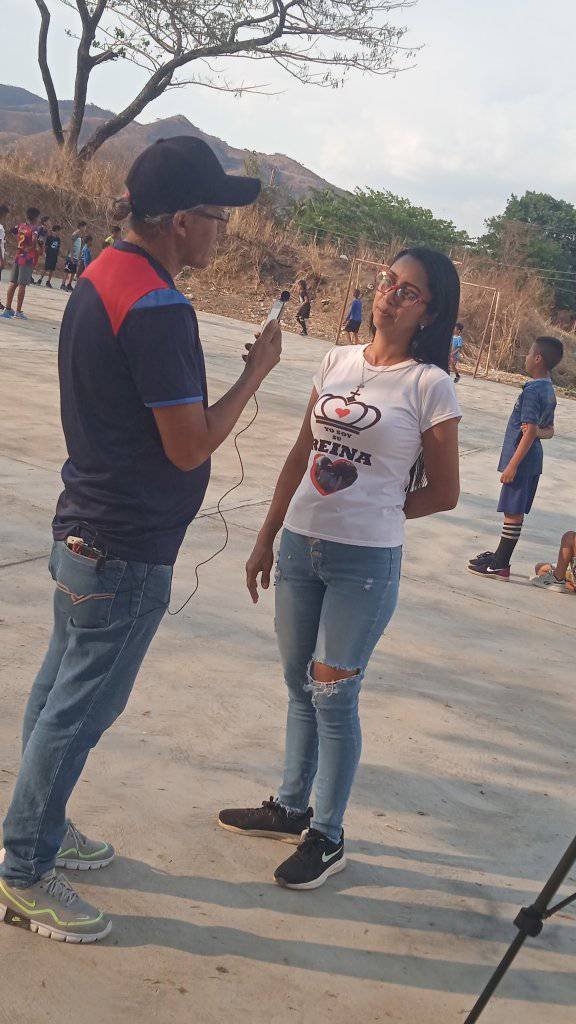 Yuleidys Parra - Directivo del Club
This past Thursday March 23rd in the afternoon we received a cordial invitation from the directors of the Futsal school Sporting Fama FDM of the city of Villa de Cura, the reason for the invitation was to cover the news about the second Futsal clinic that the board organized for players of the school itself and guests from other institutions such as Deportivo Los Colorados who lent three athletes to the club to participate in the activity.
Professor Carlos Fuentes, instructor and monitor of the clinic along with other teachers were in charge of coordinating the activity that lasted approximately two hours between 4:00 in the afternoon and 6:00 approximately. In statements made during the interview, Professor Carlos Fuentes said that this time it was for him like a diagnostic test that he made to the boys to evaluate the potential and shortcomings of the club so that now he can plan a class with specific content.
He concluded by adding that he sees this school Sporting Fama very motivated towards learning soccer and predicts a great growth since the sporting performance it has had during the championship organized by Imderza has been of evolution according to its directors.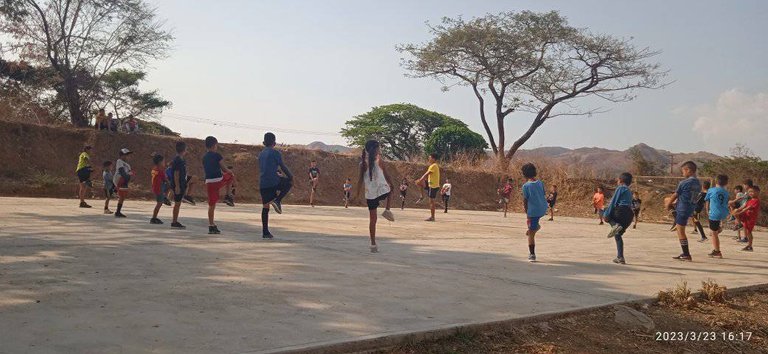 Es el proyecto de curación más grande para la comunidad hispanohablante del mundo, dentro de su Discord existen cantidades de estrategias para crecer y desarrollar buen contenido en nuestro idioma natal. Su tag principal es spanish seguido de la palabra cervantes.
Te invito a apoyar este proyecto como witnes y a formar parte de esta gran comunidad uniéndote a su Discord en el siguiente enlace: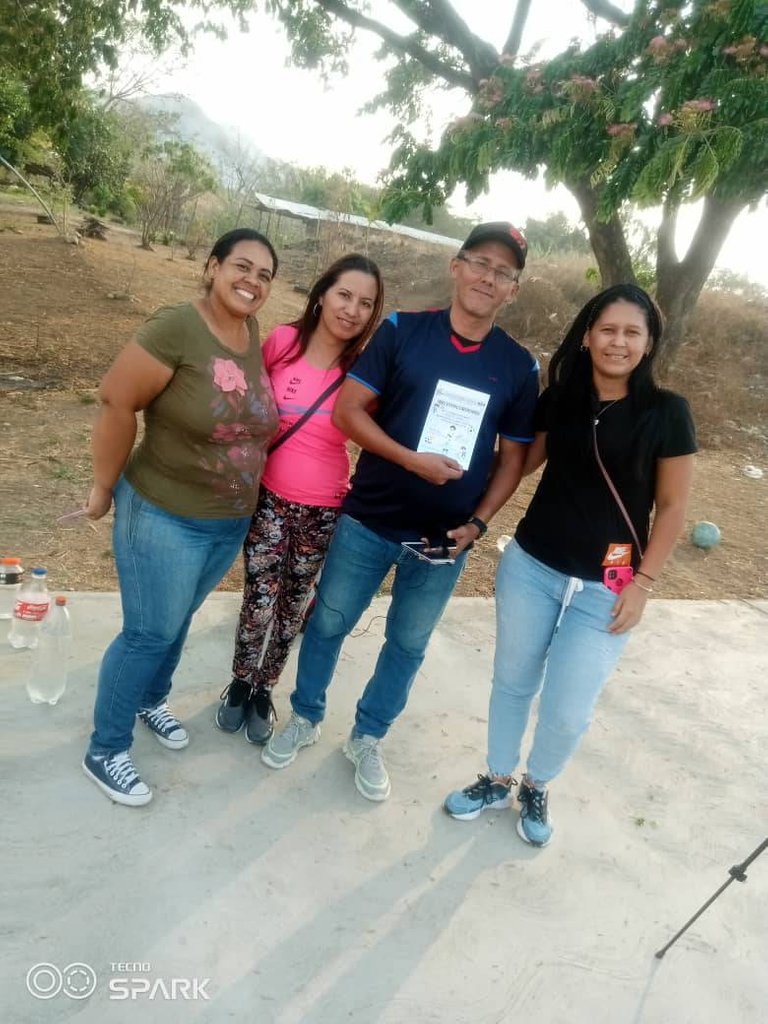 Reconocimiento a HIVE TV SHOW! por parte de la directiva del club SPORTING FAMA FDM
Credits:
Equipos:
Cámara Lumix Panasonic 14.1 megapixeles
Audio:
Micrófonos de "solapa" Marca Boya
Editor de Video:
Windows Movie Maker
Asistente de Cámaras:
Moderación, diseño y producción:
Imagenes en el post:
Locación:
Hive Tv Studios- Villa de Cura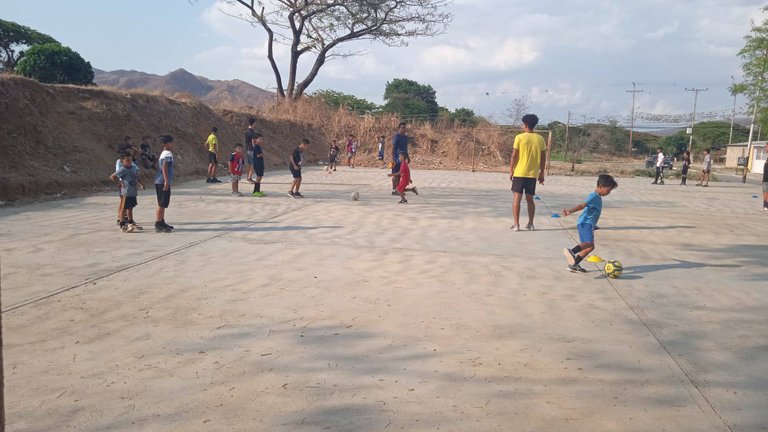 "La Losa" como se le conoce a los espacios donde el club Sporting fama suele entrenarse semanalmente en el sector Francisco de Miranda - Villa de Cura
Los representantes apoyando y organizando refrigerios para los instructores y jugadores del club

---
▶️ 3Speak