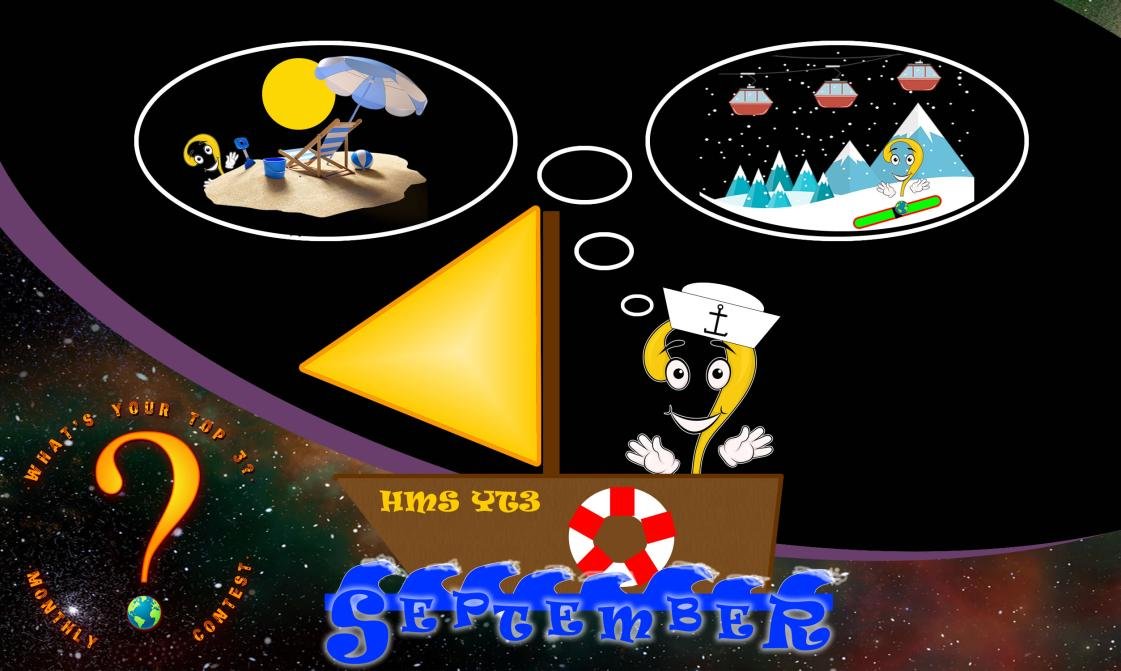 Image Source
Deadline Day
ALL ABOARRRRD! Quick! Get your suitcases packed and board the HMS YT3 before Captain Q sets sail for this month's contest!
This month, the topic is all about travel and where your top 3 travel destinations are - more info about the contest can be found here! They can be places you've already visited or maybe somewhere on your bucket list once all these restrictions have been lifted! They don't even have to be specific locations, can even just be general places as outlined below: We've had some great nominations so far, here's the list:
Koh Samet, Thailand
Lohifushi/Meeru Maldives
Borg D'Oisans, France
Scotland
Exotic forest with waterfall and pool
Ancient Egypt
New Zealand
Cornwall, UK
Portland
The Mountains
The Beach
Havana, Cuba
Toyko, Japan
Zanzibar, Tanzania
Sedgefield, South Africa
Paternoster, South Africa
Cape Town, South Africa
Bribie Island, Queensland, Australia
Coffs Harbour, New South Wales, Australia
Tasmania
Australia
Greece
Dubai
Machu Picchu, Peru
Great Barrier Reef, Queensland, Australia
Yellowstone National Park, Wyoming
Note: the bold and italic ones in the listare NOT eligible for the contest as they were suggested by the Panel (@cheese4ead, @plantstoplanks, @foxyspirit and myself) so they are still up for grabs!

How To Enter
All you need to do is write a post that has more than 250 words and has #yourtop3 as one of the first 5 tags with your nominations and why they make the cut.
Then, once the post has paid out, our contest mascot Q will be in touch about sending your entry fee which is your ticket to the dpoll and potentially some lucrative prizes but it's more about the social side here and meeting new friends 😃
Oh, did I mention...? You need to get writing, FAST!

Deadline - 9th September UTC-11 hours!

So, what's on your bucket list of places to visit? Get involved and have some fun but you better hurry! Q's already at the helm!
Nicky
Your Top 3 Panel Member
(Not under duress from Q)
P.S. Full information on how to enter is in this post and make sure you follow @yourtop3 for updates on the leagues and future topics!