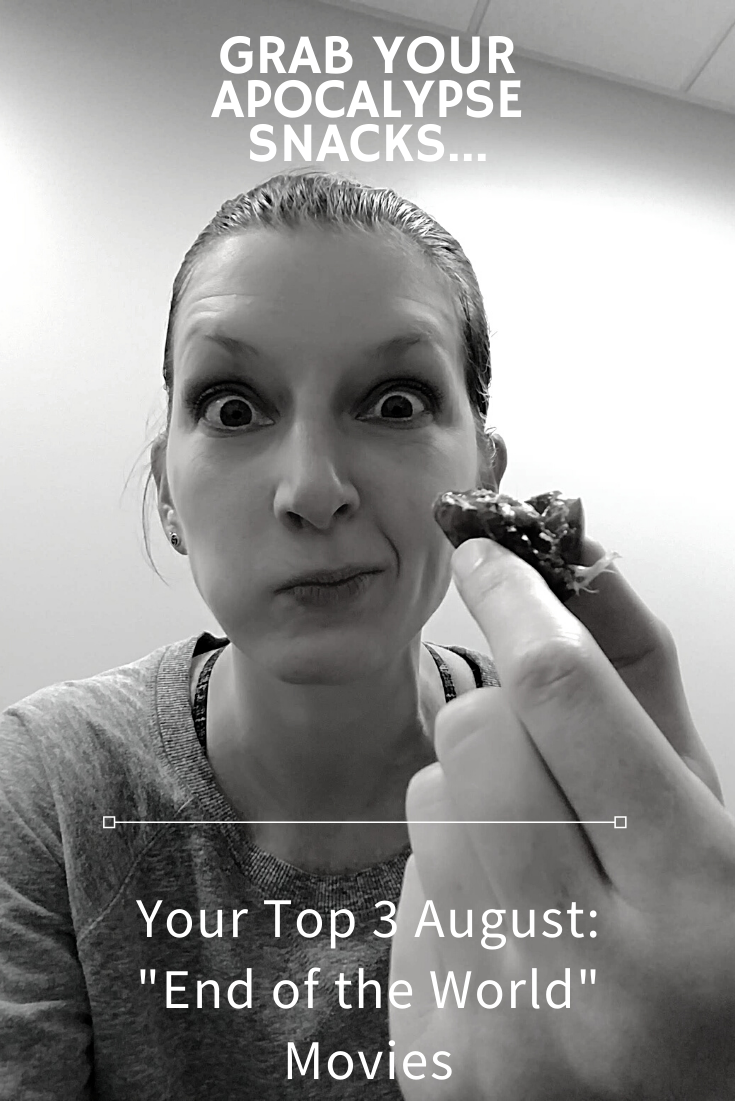 How the heck is it August already? As usual, a new month means a new contest topic from our dapper mascot "Q" for the @yourtop3 entertaining monthly challenge. This round Q is hitting a bit close to home with the topic of "End of the World" movies. Well, perhaps we all need a sense of humor in this current crazy world we are living in.
Sense of humor is indeed what I am going for in my choices. Though there are plenty of great movies that have lots of action with aliens landing and trying to take over the world or cataclysmic storms wiping out the earth, I am going the comedy route because I still need plenty of good laughs these days. I do enjoy a good zombie film, so luckily there are a few excellent ones in the mix to choose from within my given parameters. As per usual, my entry is not eligible for the contest, but my liquid post payout will boost the prize pool for the month.
Without further ado, here's a few flicks guaranteed to make you giggle, even as the world falls down around you... ;)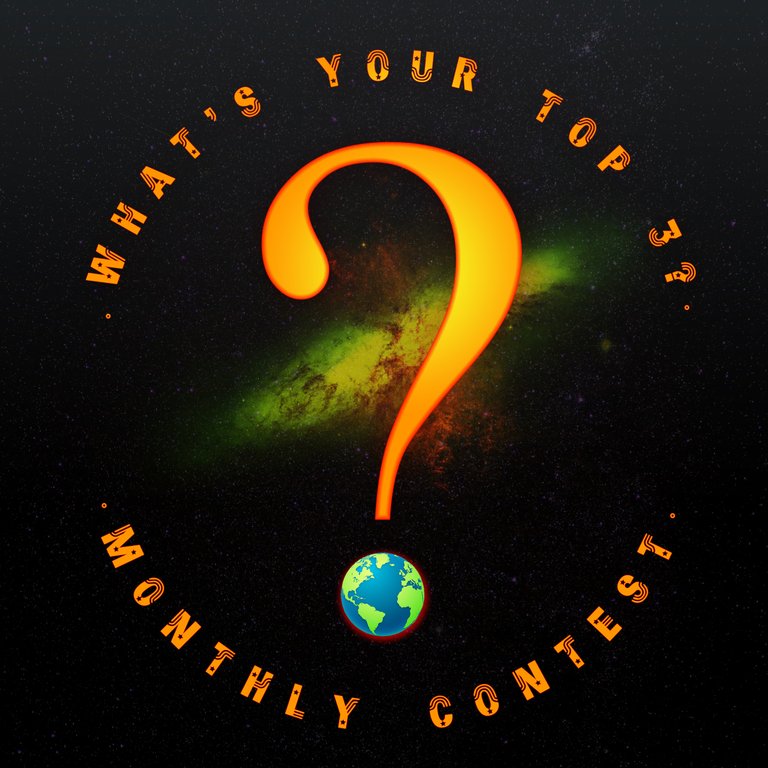 This months topic is "End of the World" Movies
My Nominations are:
Nomination Number One
Zombieland (2009)
My Reasons for the Nomination
Though this movie came out over a decade ago, I only recently watched it. Followed not long after by the sequel, which was also a contender for my post. Comparing the two, I think I do prefer the original by just a bit despite enjoying Rosario Dawson's character in the second film. The premise is pretty common--zombies have overtaken the world, well the USA at least. The movie follows the few main characters as they hunt for Twinkies, any surviving family members, or just a safe place to exist. Woody Harrelson is quite funny as a hardcore zombie-killer who comes up with creative ways to off the dead people inhabiting the world, all while hoping to find his favorite sweet treat. Jesse Eisenberg is another great character, using more of his brains and "rules" to survive the apocalypse. They two run into sisters played by the fabulous Emma Stone and Abigail Breslin, who initially outwit the gentlemen before becoming friends.
There is also a great scene with the legendary Bill Murray, who makes a cameo. The movie has plenty of zombies and a dramatic ending to add some suspense, but all in all is most enjoyable for the quirky characters and dialogue in my opinion.
Nomination Number Two
Shaun of the Dead (2004)
My Reasons for the Nomination
I know my two gentlemen panel members will appreciate my choice of this British comedy. Another zombie film, but perhaps even more into the comedy genre than my previous choice. I believe this movie was the first in which I saw Simon Pegg, who plays the lead character. Coincidentally, it was the first in a trilogy of movies which ends with "The World's End", which might make for another great choice this month, though I personally think I missed that film. Might have to go back and give it a watch. ;)
Shaun is a bit of an anti-hero whose life is a mess even before the zombies overtake London. The town where he lives is so small and unexciting, it even takes a while before he and his friend Ed, played by Nick Frost, notice the zombies. They then go on a wild ride of trying to evade the zombies or kill the ones they can, while attempting to save Shaun's mom and girlfriend. It has been a bit since watching this last, so I can't recall offhand all the main plot points, but it is a fun one to watch. Plenty of good laughs along the way from Pegg and company.
Nomination Number Three
This is the End (2013)
My Reasons for the Nomination
Pure ridiculous humor in this movie. Seth Rogan, James Franco, Danny McBride, Jonah Hill, Craig Robinson and Jay Baruchel star as slightly over-exaggerated versions of themselves. This is the only one of my picks that doesn't relate specifically to zombies, but instead Los Angeles is being ravaged by earthquakes, demons and even Satan himself.
The friends initially hide out in Franco's home, trying to conserve food and water, and not kill each other or ruin their friendships. Eventually they have to venture out for supplies and encounter all kinds of ridiculous obstacles along the way. This one is one of those to watch if you enjoy absolutely stupid humor, though you could probably guess at that given the actors in the film. There are plenty of other funny cameos all throughout the movie to add to the fun.