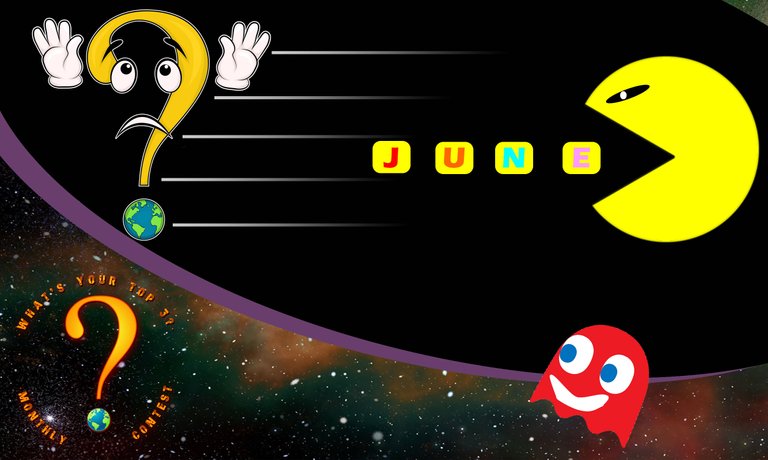 Happy New Month!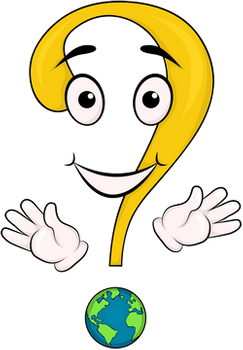 Hey everyone! It's Q here, the mascot of the Your Top 3 Contest and I'm here to announce the next exciting round of our fun monthly HIVE contest!
Needing an escape from reality? A fun adventure filled with action packed excitement? Tired of seeing the same ol' same ol' on the boob tube, flipping through the channels to no avail? Feeling blue when you look out the window and all you see is people wearing masks and carrying 10 gallon hand sanitizer in their back pockets?
Well, I have just the thing for you! Time to get comfy (or maybe sweaty if you're a hardcore gamer) while your brain explodes at the touch of a button as we fire up the gaming console! Add a few more buttons with the controller and you won't ever need to leave the couch!
All I need from you is to send me a letter telling me about your perfect gaming getaway. Maybe it would be a day playing digital sports, or fishing and hunting, driving a sports car and racing with the big boys! Perhaps it's something a bit more wild like chasing the bad guys or maybe you need more of a thrill by shooting zombies and learning to survive! You could even build your own empire. The options are limitless when it comes to gaming. Hours and hours go by when our brains are wrapped up in a great game, so tell us what your favorite video games are whether it be on Playstation, Xbox, Nintendo, PC… maybe even the Atari for the 8 bit OGs! Just be sure to send that letter to the following address:
Your Top 3
007 Fallout st
P.O.box FF7
Minecraft, World
W0W L0L
(A Hive post is also a suitable format 😁)

The Topic For This Round Is…Favourite Video Games

How To Enter This Gaming Contest
1 - Create a blog post with your top 3 nominations along with your reasoning behind them. Entry posts must have:
A minimum of 250 words total and
The #yourtop3 tag MUST be in the first 5 tags used
The deadline for submitting entries is the 9th


2 - Put a link to your blog in the comments section of this blog.
3 - Set your post payout to 50/50. You keep the HP and then transfer the HIVE and/or HBD (whichever is paid out at the time) to @yourtop3 with a link to your blog post entry in the transfer memo. This is the minimum entry fee, but you can add as much as you like to it! The more you add, the more you can win.There is no maximum entry fee.
You must send your entry fee in by the 19th of the month, otherwise you won't qualify for the final standings for the month and won't get credit for the entry for the league standings either and that would make me very sad - don't make me sad...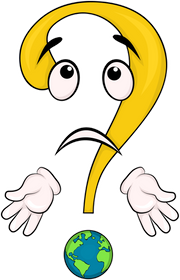 Not sure how to find your post payout? Look in your Hive Wallet under Author Rewards to find the exact payout for your post. In the example below you would send the 0.011 HBD and 6.441 HIVE over to the @yourtop3 account as your entry fee. I'll take it from there and convert all of the prize pool to HBD for easy prize distribution at the end of the month!



The deadline for submitting your entry is the 9th
The deadline for sending entry fees is the 19th

Creating Your Entry Post
You are welcome to create your own post but for your convenience I have created two different templates. The first one; a more complex version, contains some markdown/html coding creating a nice table for you to edit. The second template; for those of you not familiar with markdown/html coding, is a simpler version. In both templates, I've highlighted in red text where you need to edit.
How detailed you want to go is up to you but I know you can do better than "because I like it" 😉
I have allowed our Panel members to create their own post with their own suggestions but these will NOT be entered into the contest - I forbid it! Instead the Panel's post payouts will be used to add to the prize pool for bigger prizes.

What Happens Next?
I will first review all submissions for eligibility.
Then all submissions will be put into a public dpoll.
Once the dpoll is complete, I'll review the results and combine them with my patented scoring system before dishing out the prizes to the top 3!

Any Questions? Join My Discord Server!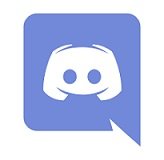 I have my very own Discord server where you can ask me any questions about the contest and engage with your fellow contestants! Bragging about previous victories accepted 😉 Join the fun here where there's even more chances to win with Top 3!

Good Luck!
All that leaves me to say is - GOOD LUCK and I look forward to reading your entries!
Q
Your Top 3 Mascot