❤️✨❤️✨
Holaaa chicosss!! Espero que estén pasando un lindo domingo!!💘 Este es mi primer post en esta comunidad que me gusta bastante porque siempre he querido compartir lo que hago en mi casa a diario, las salidas y muchas otras cosas, pero no sabía en que comunidad publicarlo.
Hellooo guysssss!!! I hope you are having a nice Sunday!!!💘 This is my first post in this community which I quite like because I've always wanted to share what I do at home daily, outings and many other things, but I didn't know in which community to post it.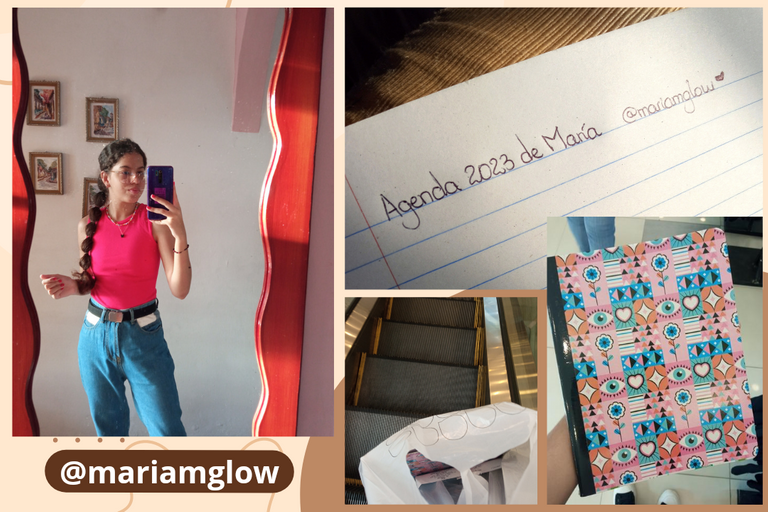 ---
Desde que empezó el mes quería salir para adquirir mi nuevo cuaderno, quería tener mi agenda para anotar las ideas que surgen para el contenido que quiero compartir y los posts que publicaré cada día de la semana, además de tener un cuaderno en el que pueda escribir mis pensamientos y cómo me fue en mi día, lo que aprendo y lo que siento, a eso le llaman journaling y es algo que me ha ayudado mucho, al principio pensé en comprar dos pero luego cambié de opinión, prefiero tener una sola libreta para todo. Mi salida fue con ese propósito, y también ver la ropa que tenían las tiendas en el centro comercial.
Since the month started I was wanting to go out to acquire my new notebook, I wanted to have my agenda to write down the ideas that come up for the content I want to share and the posts I will publish each day of the week, besides having a notebook where I can write my thoughts and how my day went, what I learn and what I feel, they call that journaling and it is something that has helped me a lot, at first I thought about buying two but then I changed my mind, I prefer to have only one notebook for everything. My outing was for that purpose, and also to see the clothes that the stores had in the mall.
---
Mi mamá me acompañó, primero fuimos a Farmatodo porque también quería comprar las cosas que necesitaba para cuidar de mis dientes. Compré enjuague bucal, hilo dental y un cepillo de dientes. Después nos fuimos al centro comercial en el que se encuentra la tienda Traki, fui ahí porque me encantan los diseños que tienen sus libretas y además tienen un súper descuento en todo el departamento escolar, al principio estaba buscando una de tapa dura, pero cuando la encontré no me convenció del todo y fui en busca de otra.
My mom accompanied me, first we went to Farmatodo because I also wanted to buy the things I needed to take care of my teeth. I bought mouthwash, dental floss and a toothbrush. Then we went to the mall where the Traki store is located, I went there because I love the designs that have their notebooks and they also have a super discount on the entire school department, at first I was looking for a hardcover, but when I found it I was not completely convinced and went in search of another.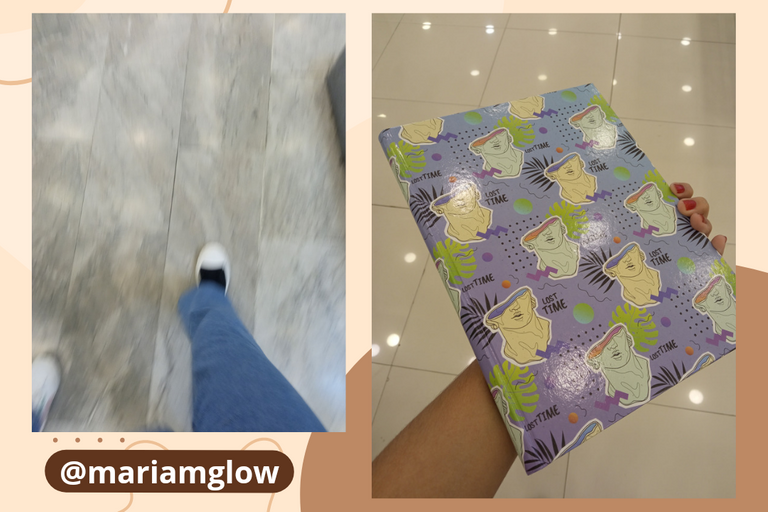 ---
Cuando la ví me encantó, con el descuento quedó en 0,9$, también estaba observando la ropa que tenían, me gustaron mucho los sets de damas, las pijamas y los jeans, iba en busca de camisetas o tops pero no encontré algo que llamara mi atención. Traki sacó una nueva colección de ropa pero creo que en la ciudad donde vivo no ha llegado, sinceramente lo nuevo que ví en redes sociales está espectacular, ojalá que muy pronto llegue.
When I saw it I loved it, with the discount it was 0.9$, I was also looking at the clothes they had, I really liked the ladies sets, pajamas and jeans, I was looking for t-shirts or tops but I didn't find something that caught my attention. Traki brought out a new collection of clothes but I think it hasn't arrived in the city where I live, honestly the new stuff I saw in social networks looks spectacular, I hope it arrives very soon.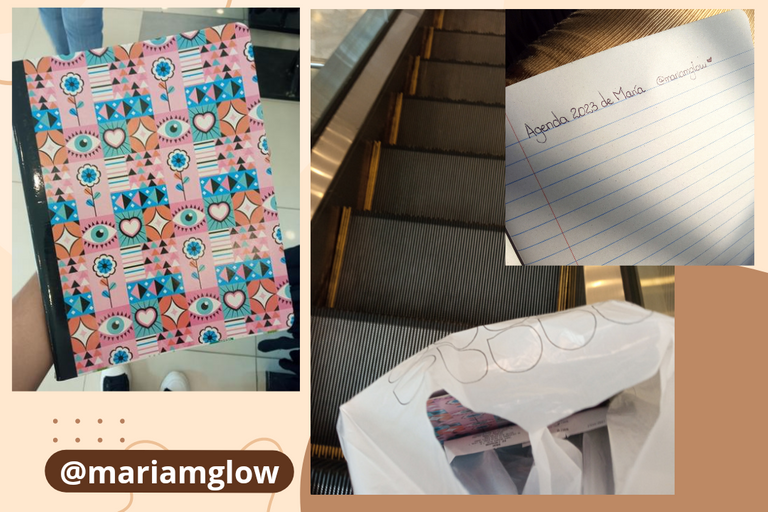 ---
En otra tienda del mismo centro comercial adquirí este body color fucsia que me gustó muchísimo, sé que armaré varios outfits con esta pieza. No era lo que buscaba al principio pero no me desagrada la idea de tener uno nuevo.
In another store in the same mall I bought this fuchsia bodysuit that I really liked, I know I will put together several outfits with this piece. It was not what I was looking for at first but I do not dislike the idea of having a new one.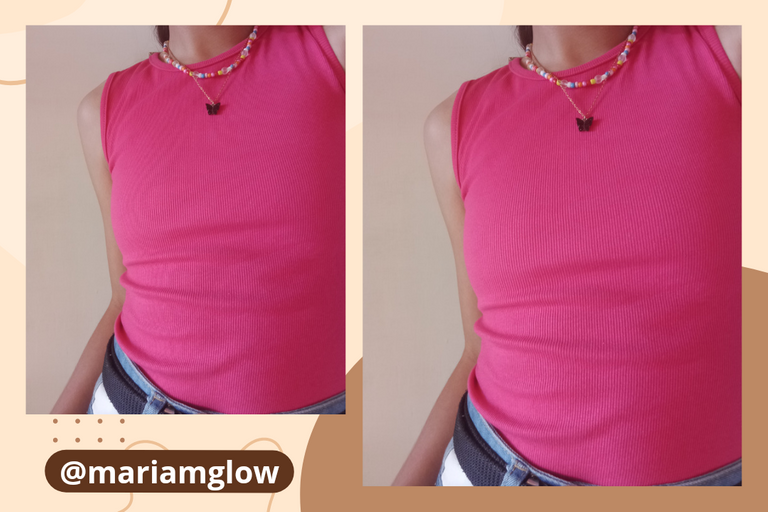 ---
Cuando vuelva a salir de compras tomaré muchas más fotos, es la primera vez que hago un post así, ojalá que pueda hasta grabar algunos vídeos cortos. Espero que les haya gustado mucho este post chicos. Gracias por leer, hasta una próxima oportunidad!!❤️✨❤️✨
When I go shopping again I will take many more pictures, it's the first time I do a post like this, hopefully I can even record some short videos. I hope you guys liked this post a lot. Thanks for reading, see you next time!!!❤️✨❤️✨
---
---
Todas las imágenes son de mi autoría @mariamglow, tomadas con mi teléfono Redmi 9, editadas en Canva, texto traducido en DeepL.
All images authored by me @mariamglow, taken with my Redmi 9 phone, edited in Canva, text translated at DeepL.