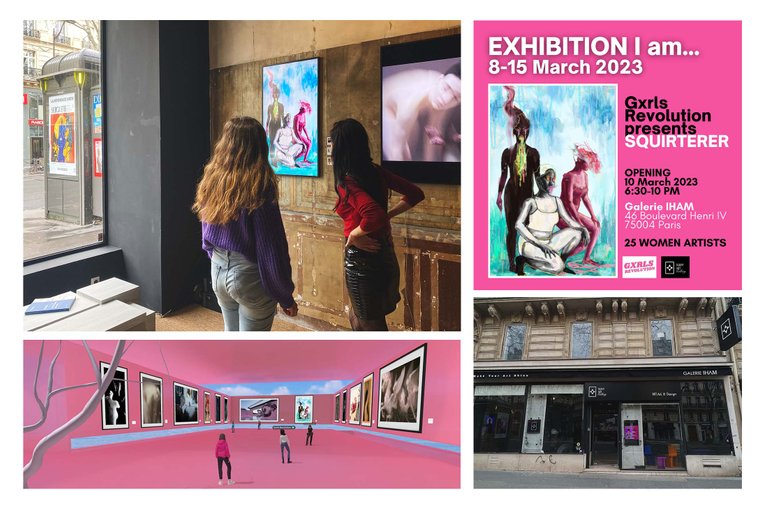 Just a month ago, I was asked by one of the curators of Gxrls Revolution, Léa, if I have enough time for me to make a new work for an upcoming irl exhibit in Paris, France which will be held during International Women's Day (March 8). Luckily, I was already making a work at that time and the theme also matches with my work.
Just two weeks ago, I completed and minted my work Devils And I on Foundation.
Exhibit in the Metaverse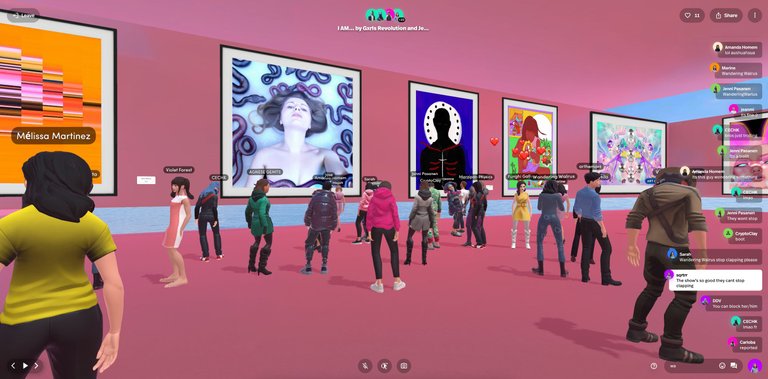 The opening exhibit in Paris was supposed to be on March 8 but because of protests that will be happening that day, they decided to move it to March 10. That doesn't stop us from exhibiting it on March 8 though (for International Women's Day) so they decided to have an opening ceremony in the Metaverse as well.
The venue was in Spatial.io and the curators presented each work to the audience. The artists also have an option to talk if they want to.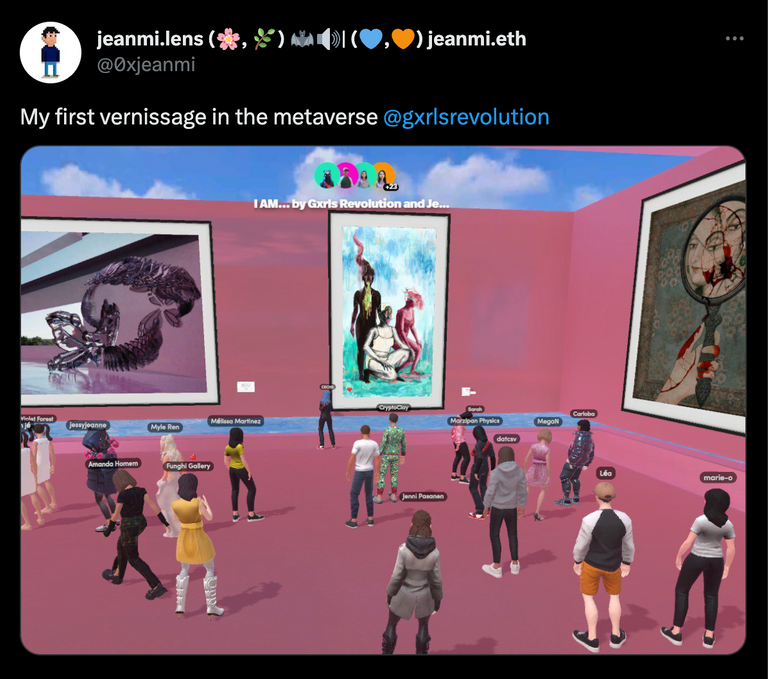 Screenshot on Twitter from 0xjeanmi

I was a bit late so I wasn't able to be there while they were presenting my work. lol

One of the friends I made in the NFT space is Cechk and she's always been so supportive. <3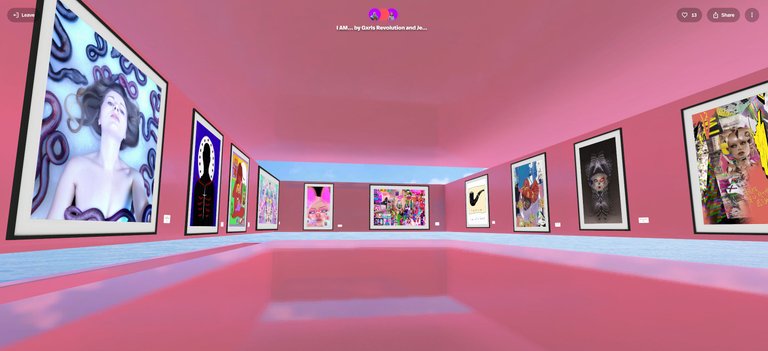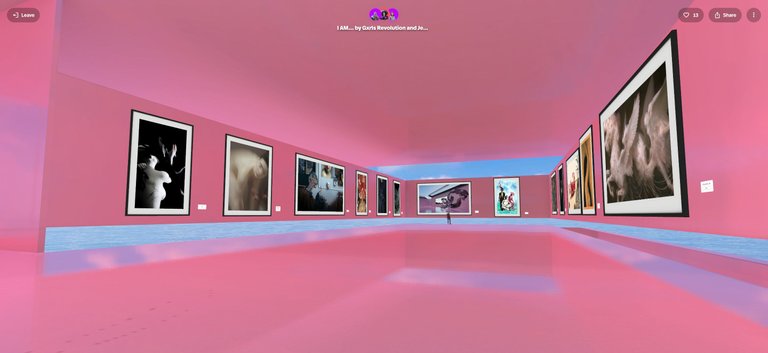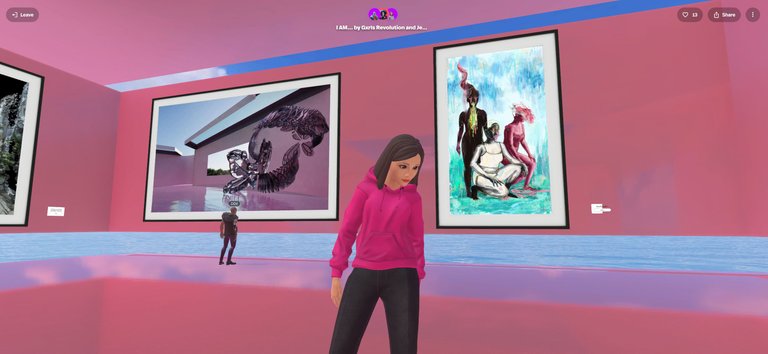 Attempted to take a selfie with my work lol. It's so stupid cos the avatars look down. XD This is also just a random avatar since I really don't have a Spatial custom account.
Exhibit in Paris, France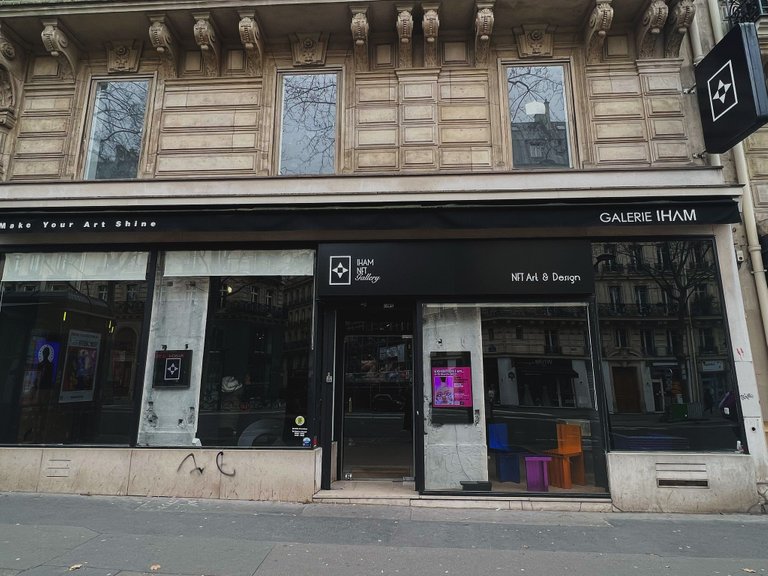 All photos were taken by Gxrls Revolution

The opening was held on March 10 at Galerie IHAM, Paris, France. I wasn't there to attend the event so I just stayed at home waiting for pictures lol.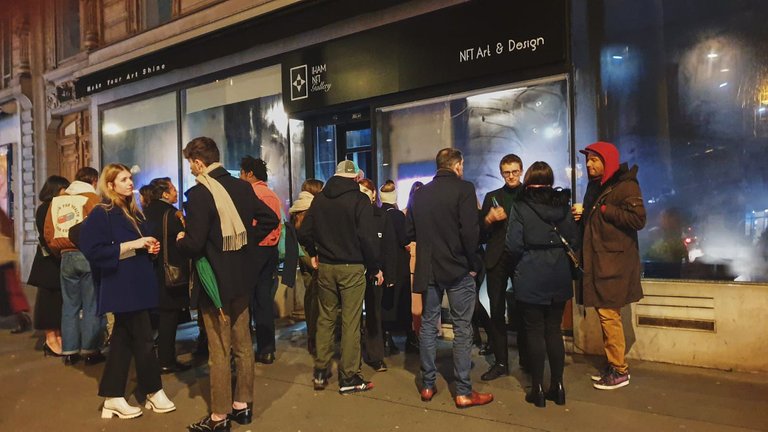 The event was PACKED. Even before it started, there were 300+ who registered which was awesome so they were already anticipating the amount of people attending.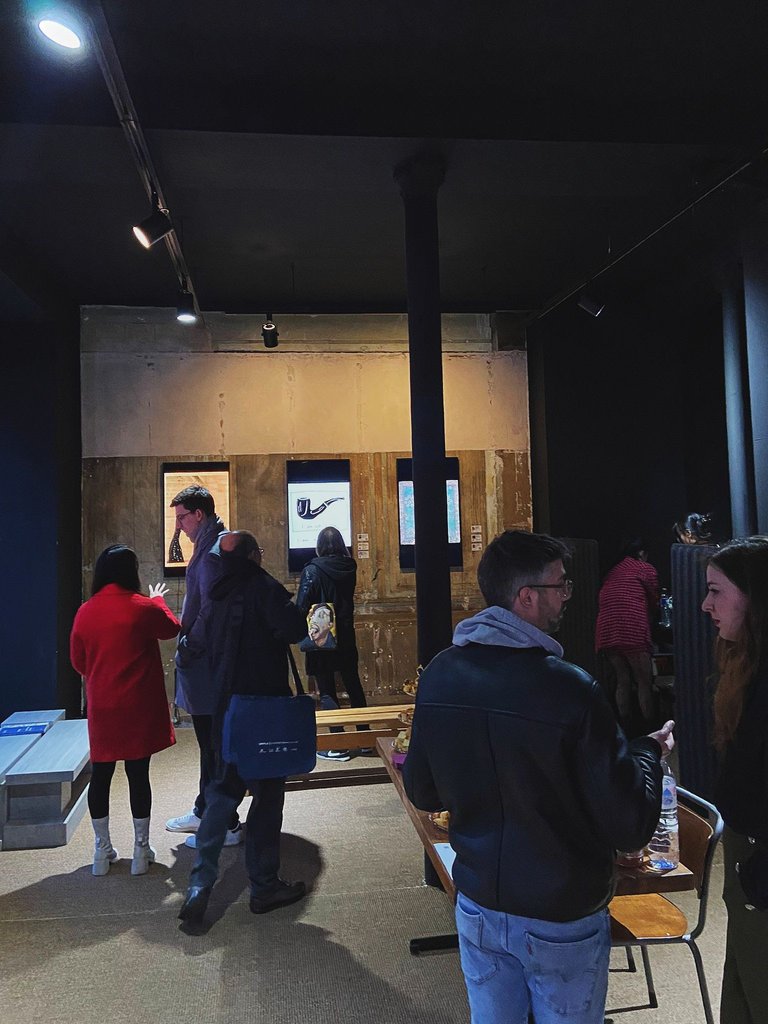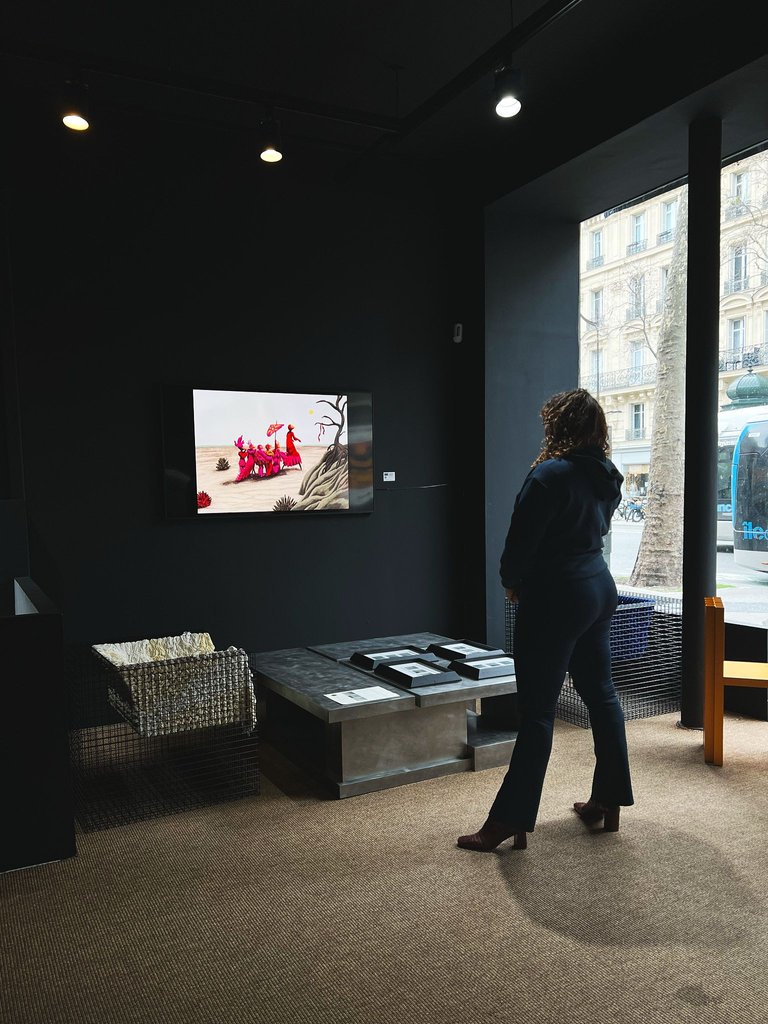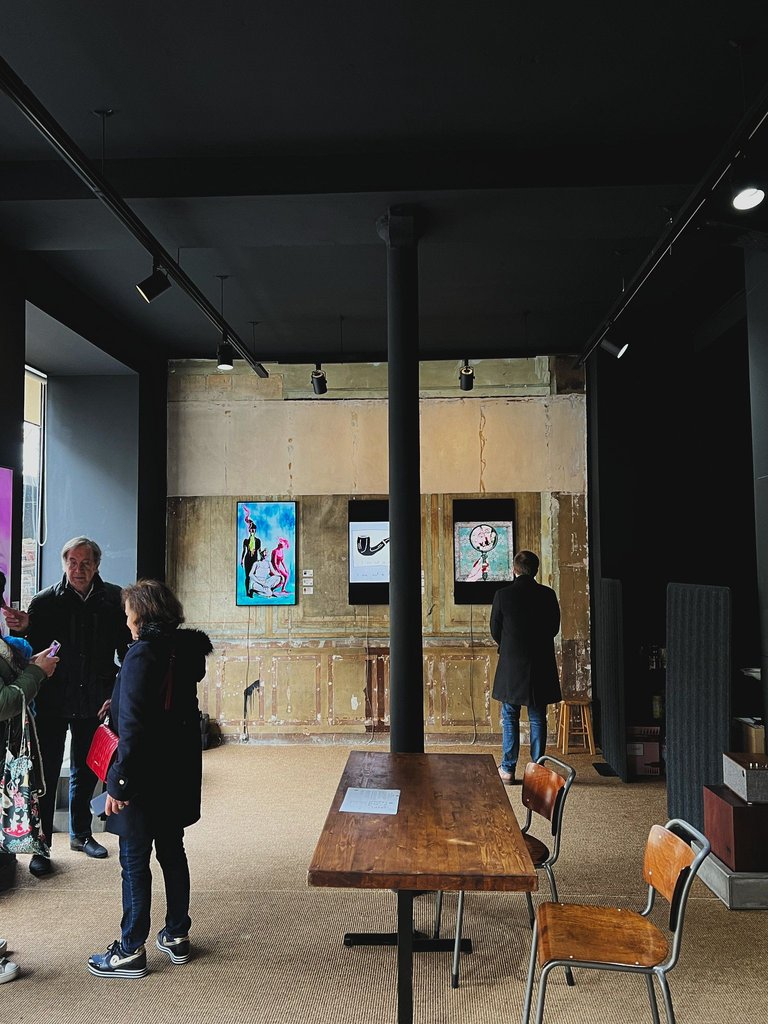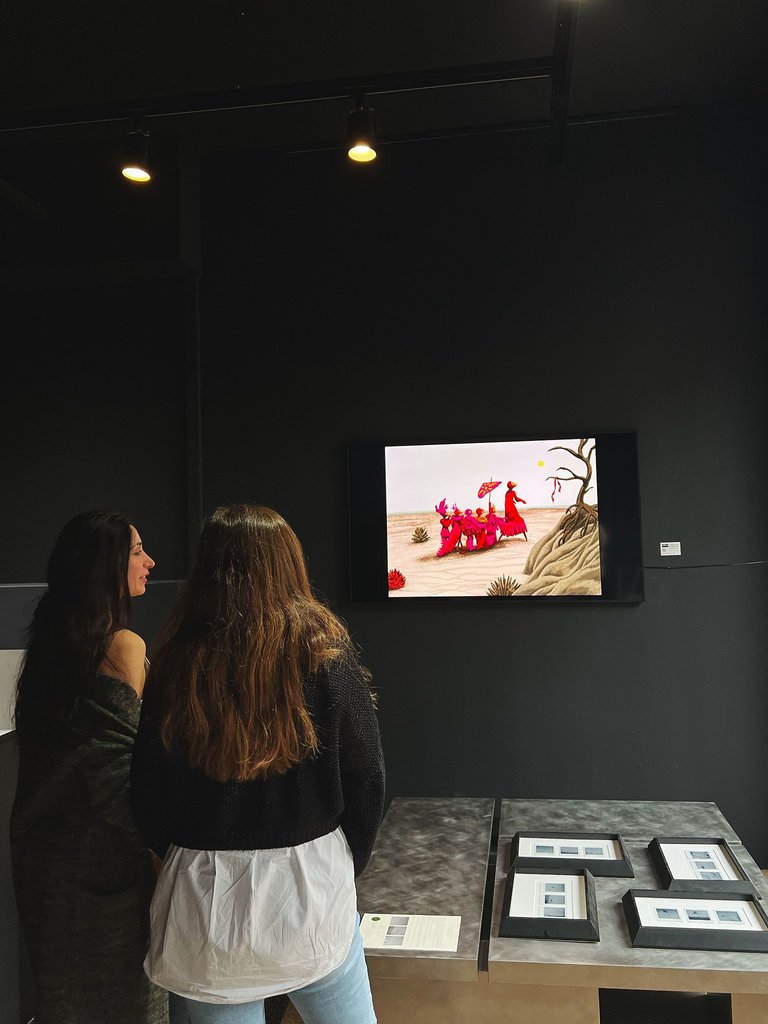 ---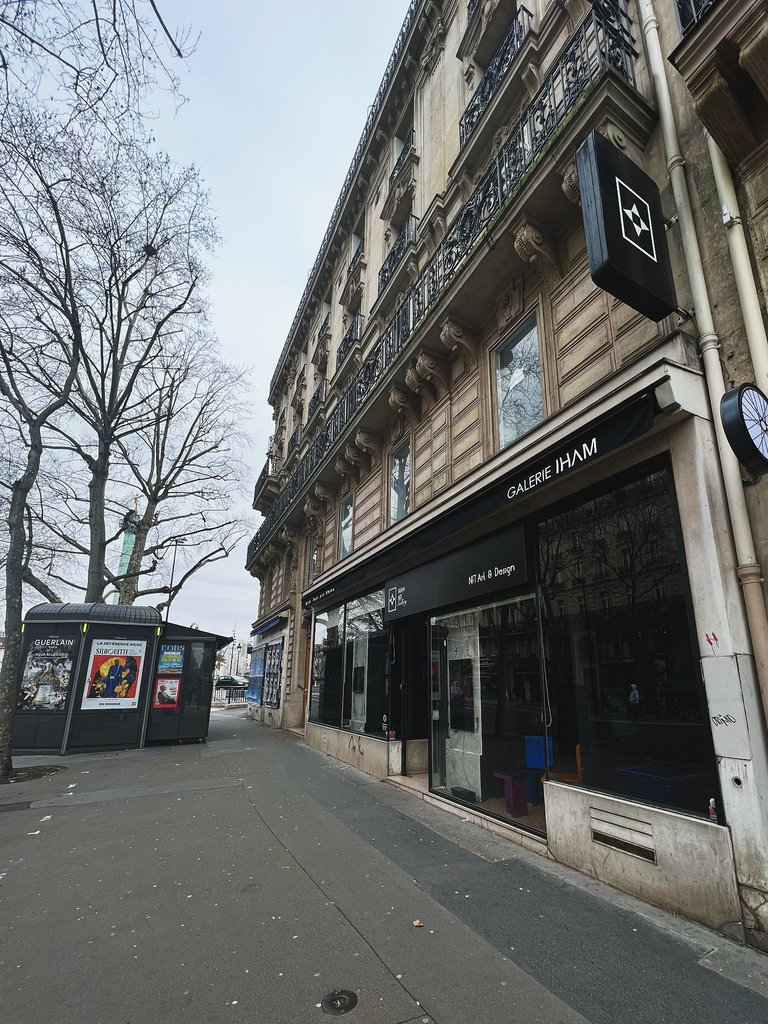 Galerie IHAM is located in Paris, 46 Bd Henri IV and apparently it's the first French NFT art gallery.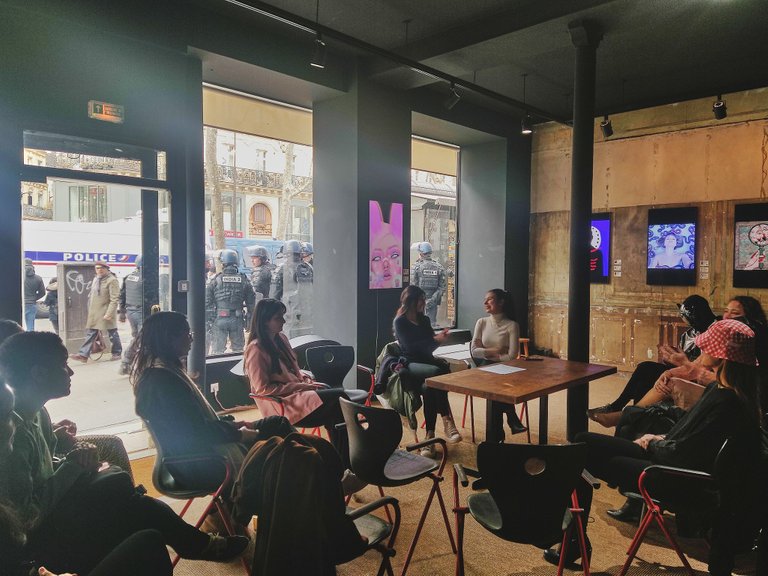 Our works were so important that the Parisian police came to guard the gallery. Man, I think only one officer is fine but we'll accept it. Thank you officers! :P

They had art talks in the next days as well.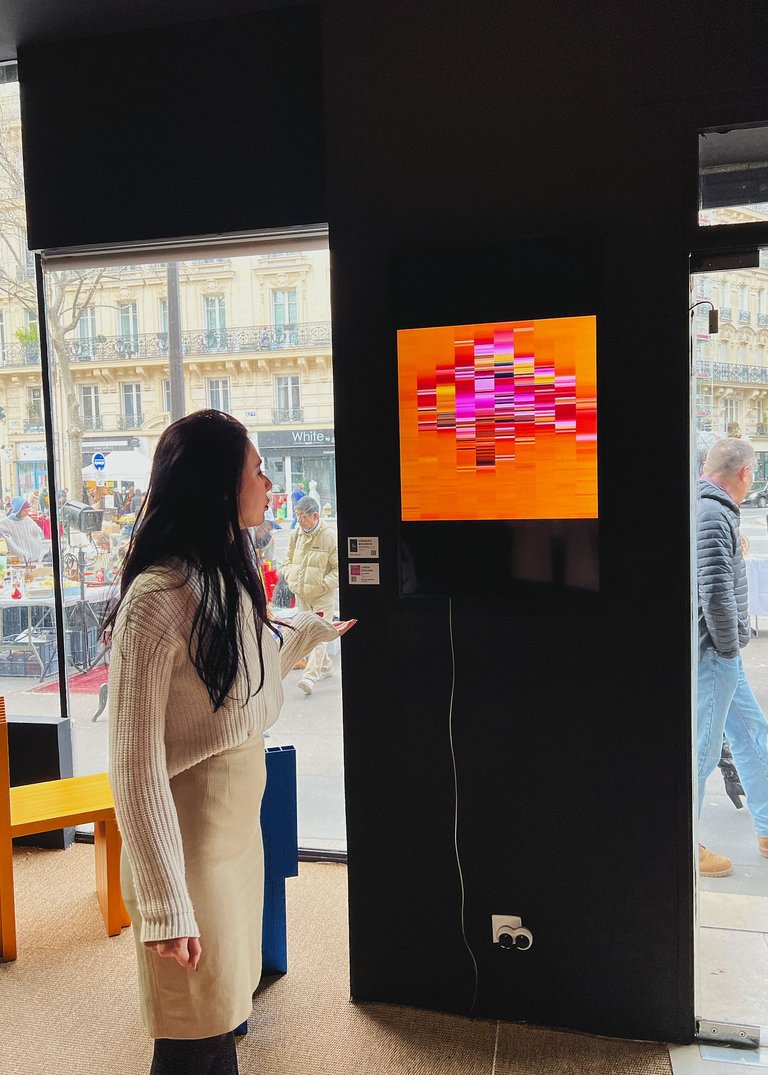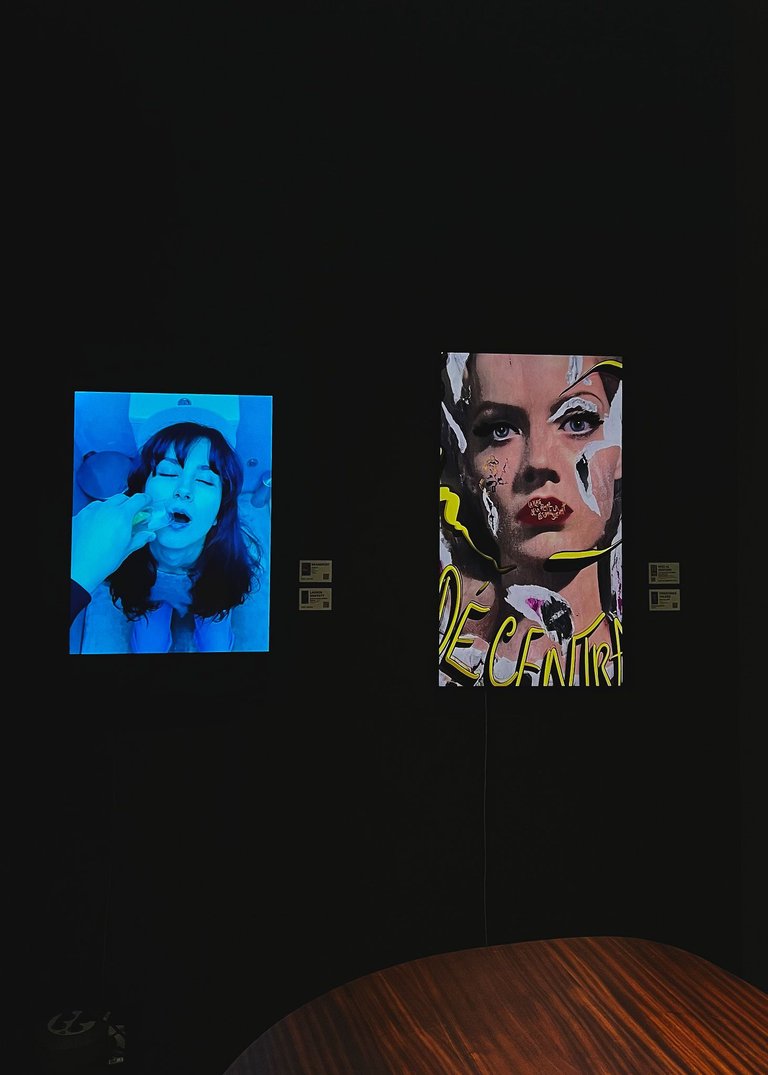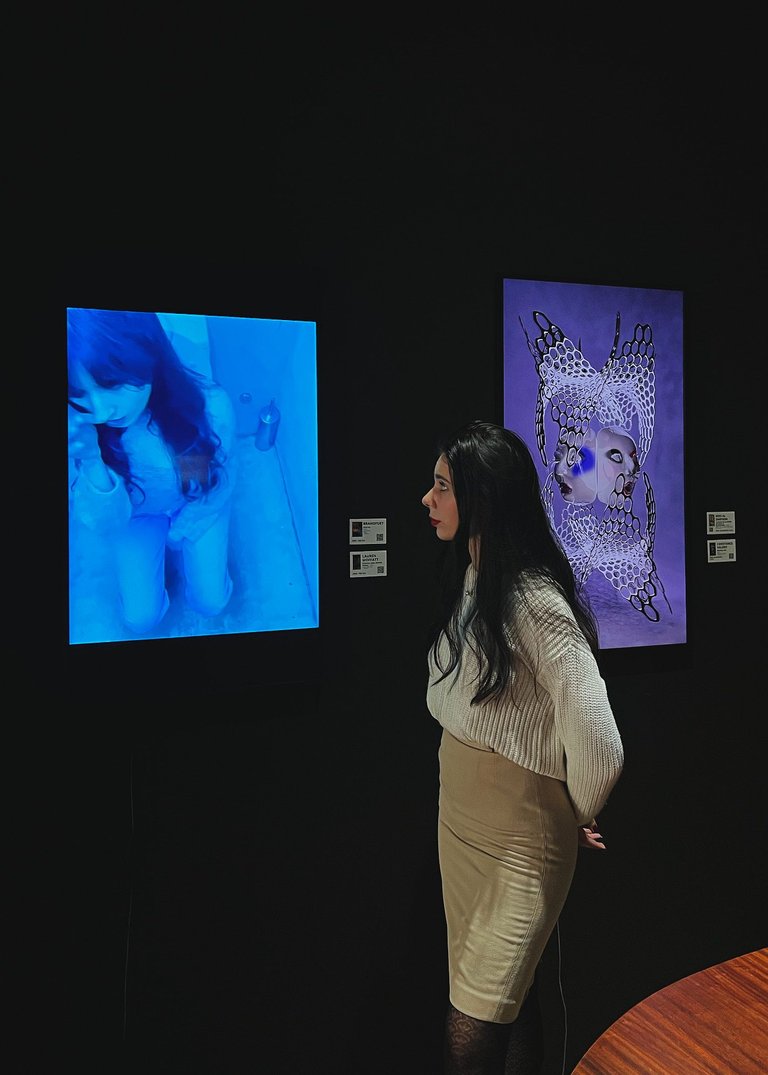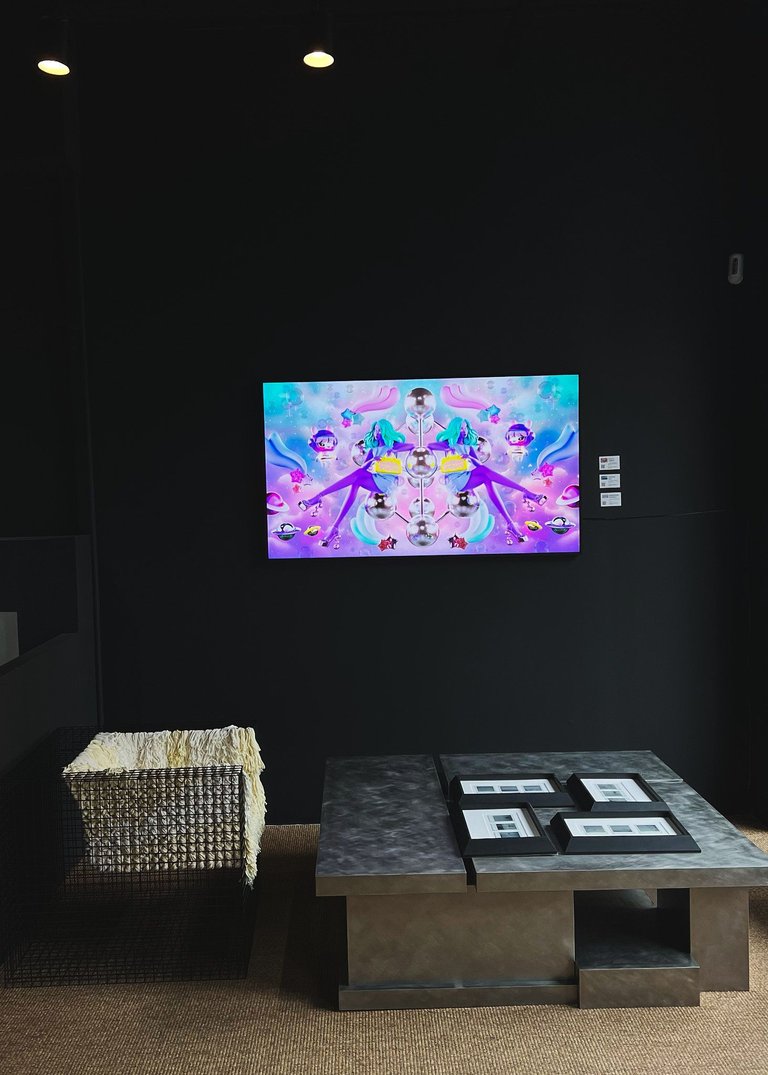 ---
It's so refreshing to see an NFT exhibit that's "done" properly you know? I saw other NFT exhibits that shows works on screen but didn't even have title cards so they didn't know who the artists were lol. There are also tables and chairs where you could enjoy the works and have the option to sit down and relax too, just like how you should do it.
The curators and organizers really did a great job with the exhibit and I feel so proud and honored to be able to work with them!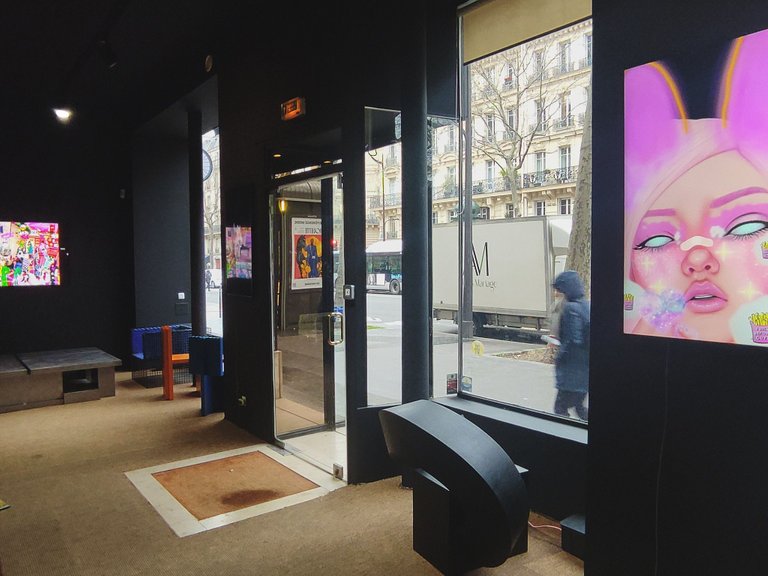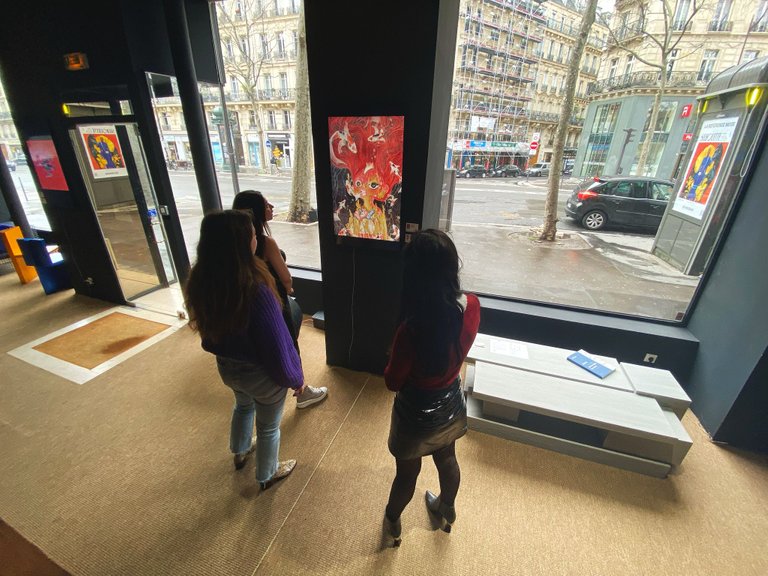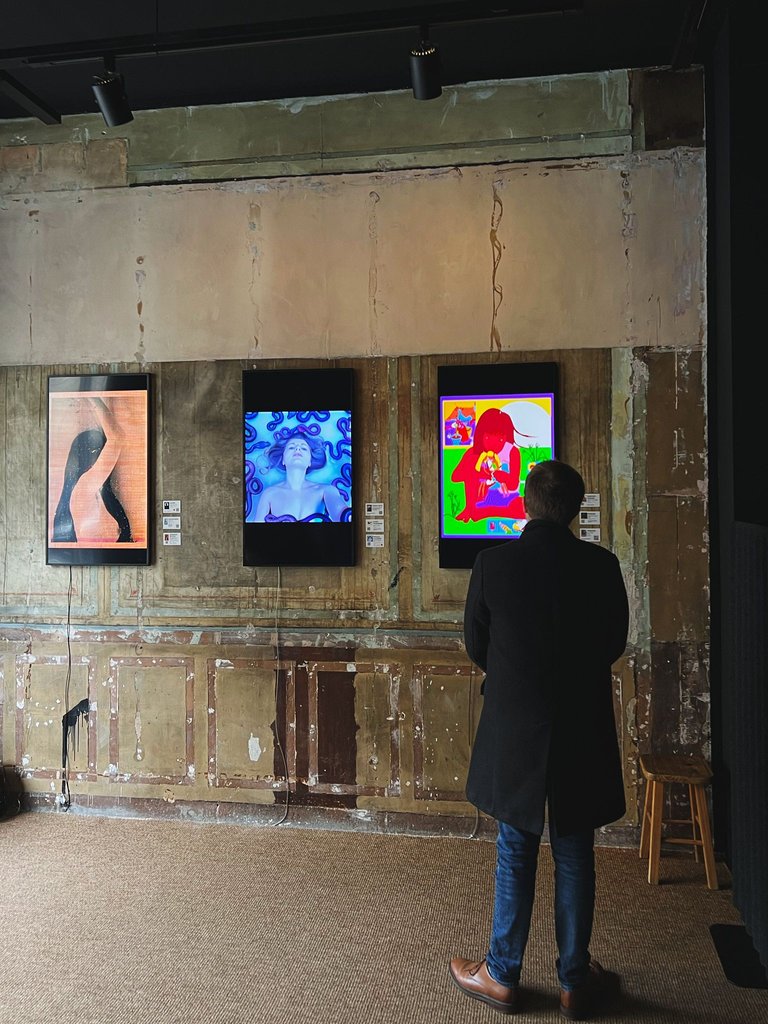 On the left, you can see the lovely @barbarabezina's work "I'm everything you don't see". 😍 I really like how we share the same screen! :D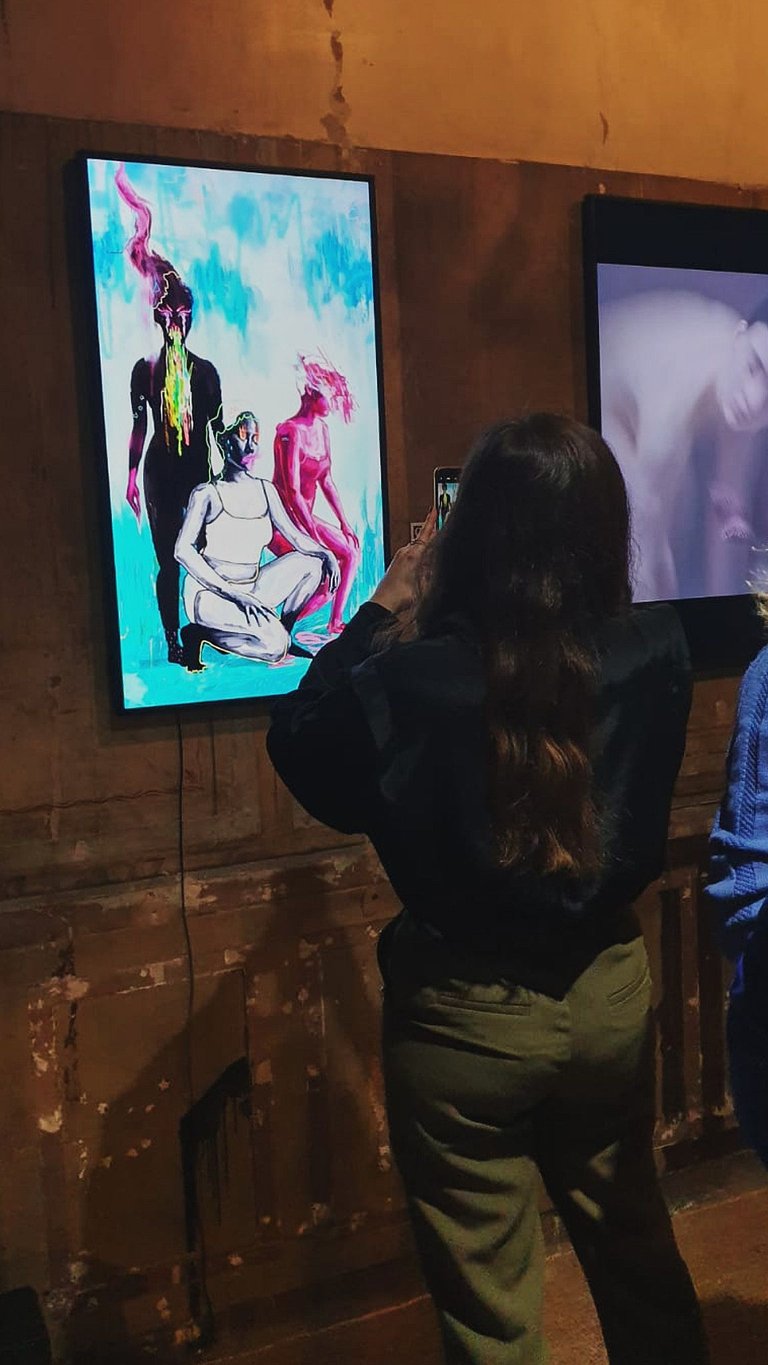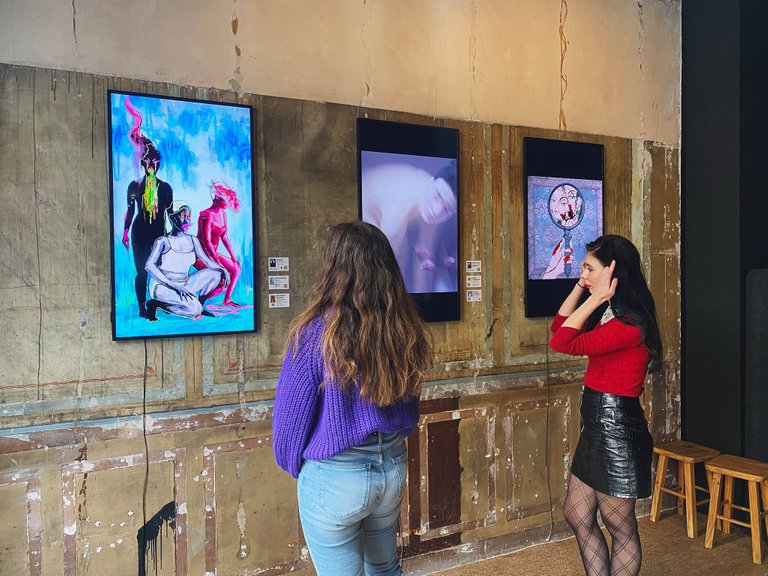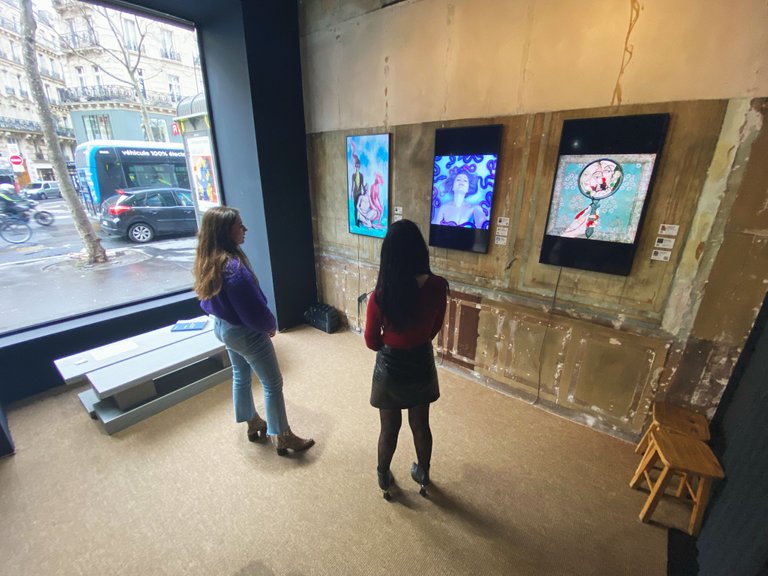 I would love to thank my curator Léa not only for inviting me to exhibit, but also for accommodating my photo requests. 🥺 It's one thing seeing your work on the gallery walls and also different feeling seeing your work with Paris streets in the background.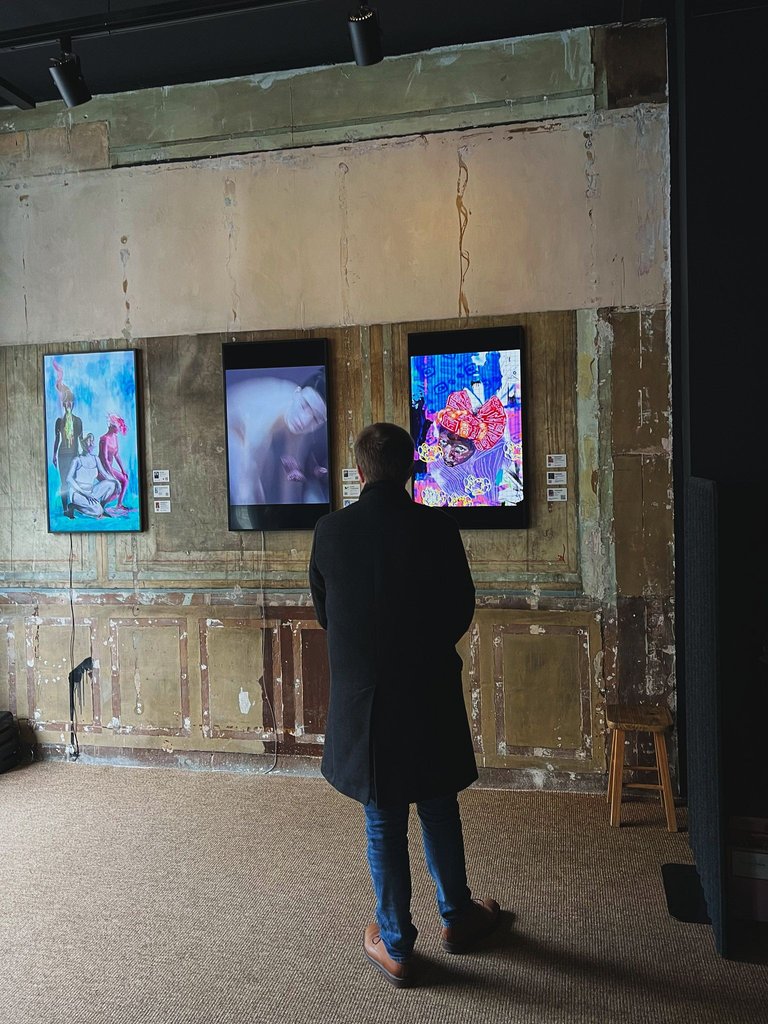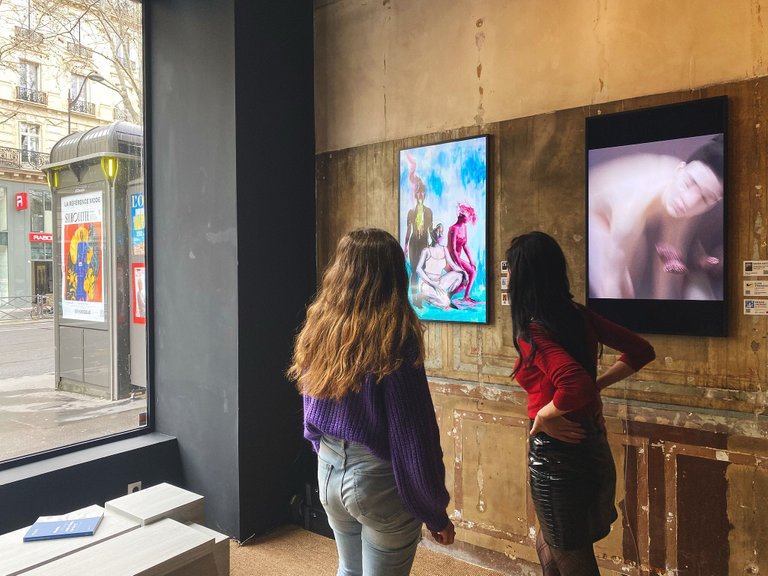 Thank you very much for everyone involved. The exhibit was such a huge success and it's overwhelming the amount of support we got throughout the event.
It's also amazing to know that I haven't been forgotten in the space despite my long hiatus and not even active on Twitter. It's so good to know that your works made an impact to them that you're in their hearts and memory lol. I thank Léa and @barbarabezina for being such a huge supporter of my work haha. I'm proud to say this is my first work for 2023! ✨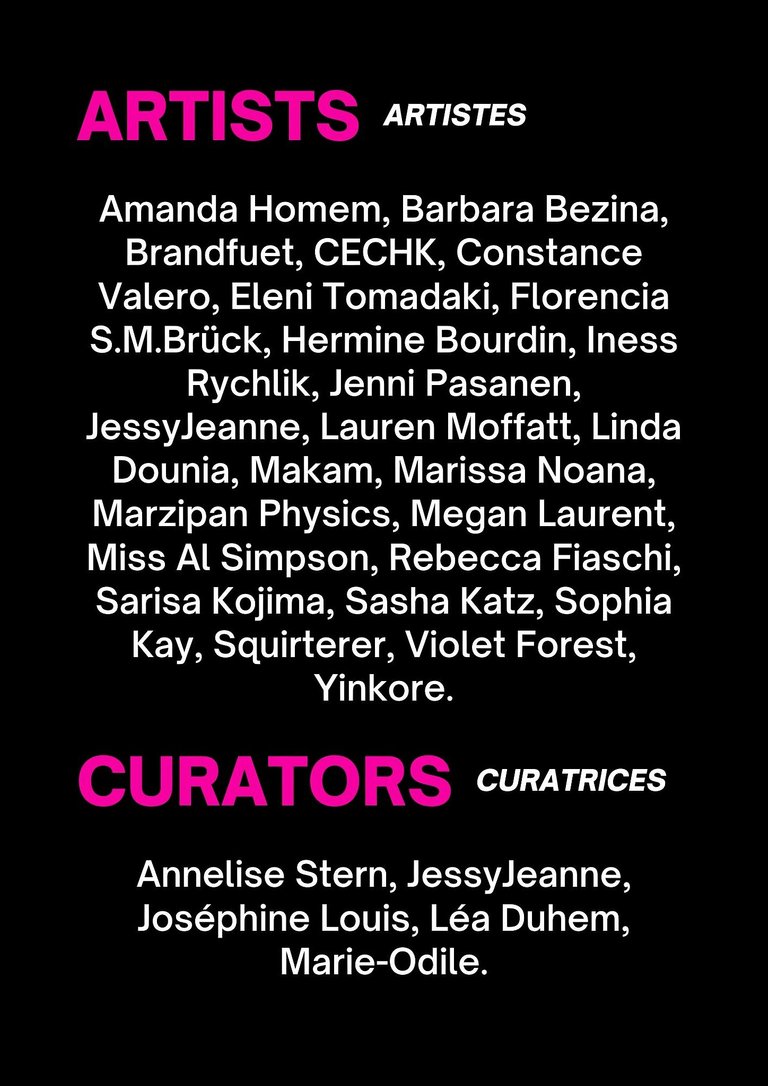 It's an honor being able to exhibit with all these artists as well. Such great works and I wish I would be able to meet them someday. :D
Truly amazing event by Gxrls Revolution, Galerie IHAM, and Jean-Michel Pailhon.