Have you ever seen a coatimundi? What are coatimundi? They are a racoon-like animal found here in Panama!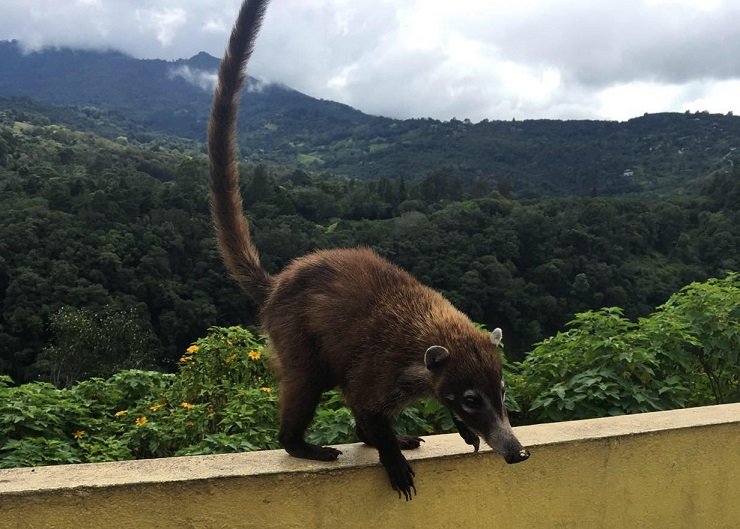 On a recent trip to Boquete, we stopped where I had heard there were some coatimundi feeding. We walked over to the wall and they were there feeding on some guavas someone had thrown over. They were willing to come right up to the wall and take food out of your hand!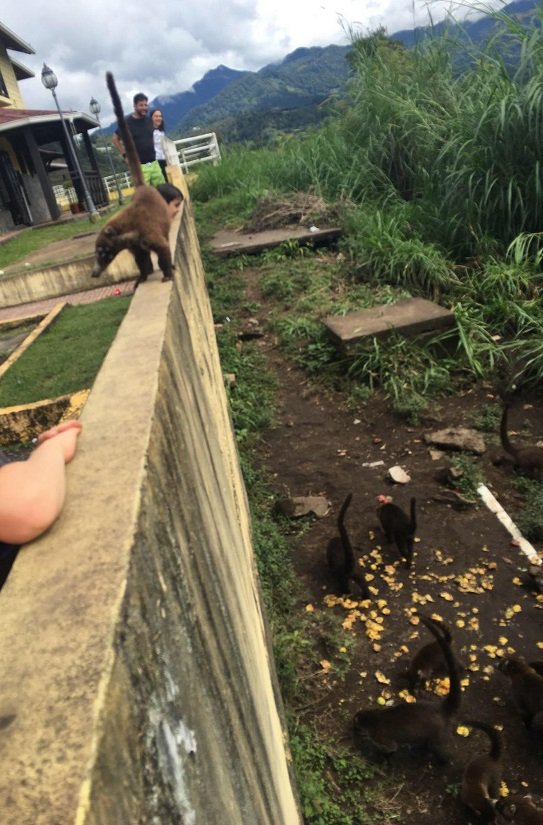 We watched one walk up and take a banana out of the hand of a lady who was at the wall. They made cute little squeaking sounds. Since I know they are wild, we kept our distance from them.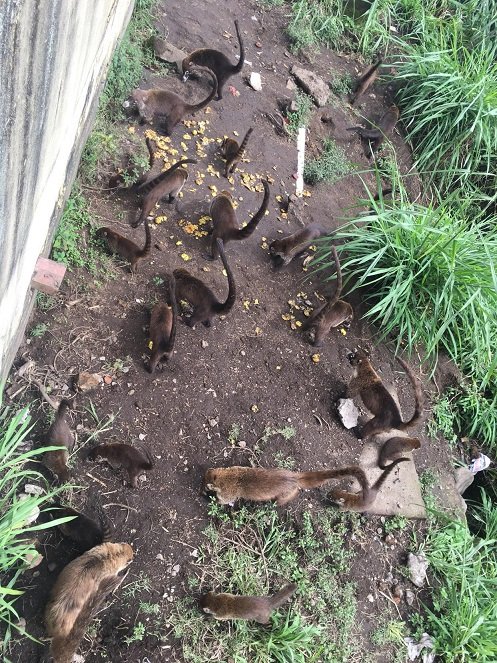 Their long tails almost make them look like little monkeys! They sure can jump high - the wall was a few feet up, and they would just jump up there looking for food. There were some cute little babies in their group as well!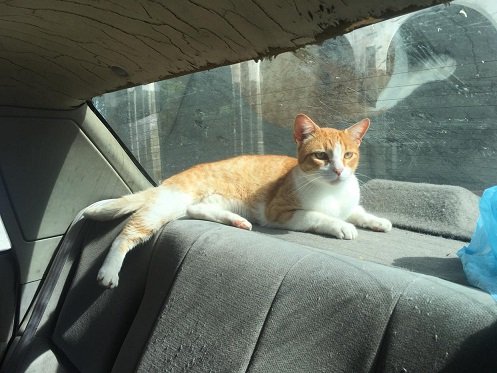 Back at home, Orange Kitty found a nice spot in the sun. We were airing out our car in the sun. It has a leak, so sometimes the water gets in and we have to put it out in the sun for a while so it doesn't get moldy.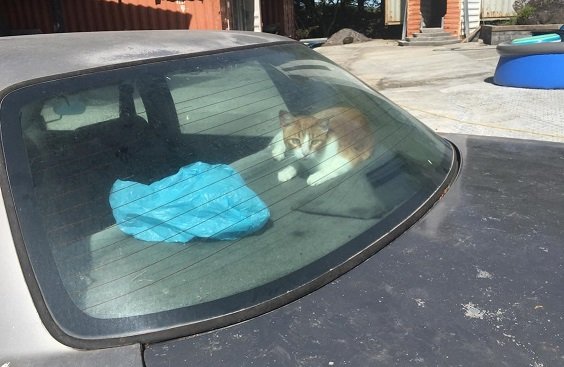 It was the perfect spot for Orange Kitty to sunbathe! He sure likes to find a warm, comfy spot to spend his time every day! He doesn't like being discovered, however! I don't blame him - I wish I could hide away for a few hours in a warm, cozy spot and take a nap in the sun! Ha!
Happy Saturday, Hive friends!!