#beersaturday is once again upon us and for the first time the weekly beer quiz has reached a triple rollover, which means someone out there has the chance to win 20 Hive! Not bad to say that all you need do is answer 10 beer-related questions!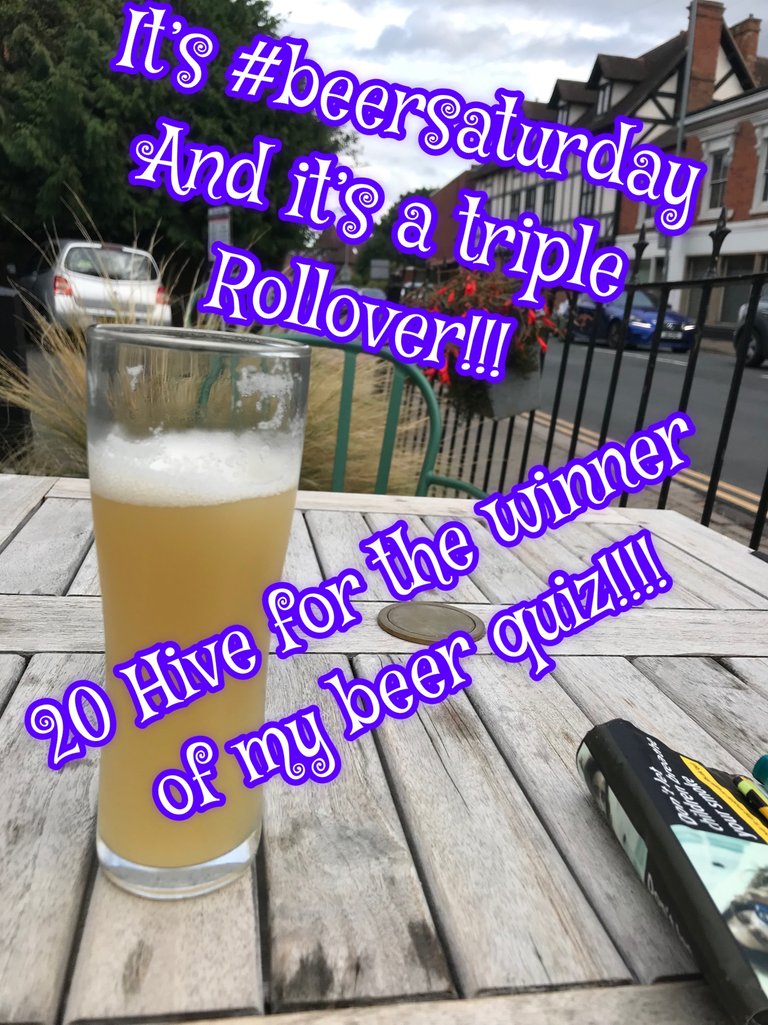 There aren't many quizzes on this blockchain offering these kinds of riches.
Before we begin I'll give you all fair warning… @nevies has previously given 9 out of 10 correct answers and has been patiently waiting (and hoping) for this weeks rollover to come around. So be quick my beer drinking friends because this weeks quiz ain't going to last long! All the clues you need are in the comments section of last week's quiz post so I'd suggest you take a good look before you leap in to snatch the prize!
Good luck to you all and happy #beersaturday!
Time to get your quiz on!
Question 1
A Shandy and a Radler are very similar drinks, but what sets them apart from one another?
Question 2
Staying on the subject of Radler for a moment, where did the Radler get its name from?
Question 3 (Picture Quiz)
Name all four beers in the picture below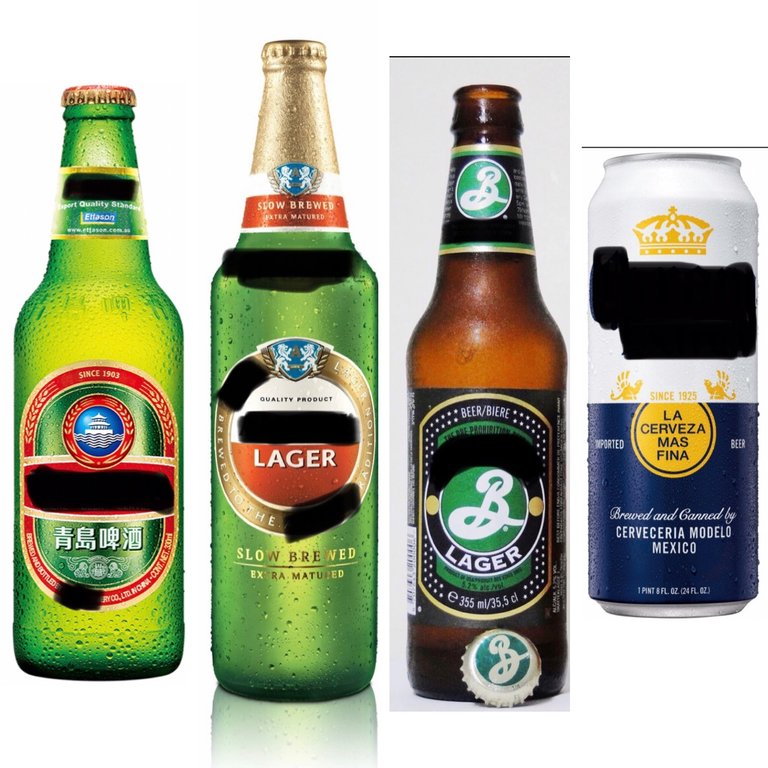 Question 4
What determines the density and longevity of the head of froth on your beloved beer?
Question 5
The required daily calorie intake for a male is 2500 and for a female, it is 2000. How many 330ml bottles of Budweiser would you need to drink to fulfill your body's needs? (Round up to the nearest number of bottles)
Question 6
"Follow the Bear" is the slogan for Hoffmeister lager. Can you tell me which famous film director carried out his final works for the 1983 Hoffmeister advert campaign?
Question 7
Which brewery got the idea for its name from a 17th-century fresco painting that was in the brewing house depicting Daniel in the lion's den?
Question 8
Castlemaine XXXX adverts were some of the funniest beer advertisements ever made, but can you tell me what the XXXX stands for?
Question 9
What is the name of Germany's famous strong beer festival?
Question 10
What is Cenosillicaphobia?
THAT'S ALL FOLKS!
Rules of the game
To win the quiz I require 10 correct answers.
All participants have 1 attempt per week.
The quiz questions and prize fund will rollover each week until 10 correct answers are given.
Before I go, I would just like to remind anyone who has stumbled upon this post that the #beersaturday community is just a click away. Please pop over and join the gang as we share our love for this wonderful drink. @detlev posts a weekly beer-related competition for anyone to join. You'll also find lots more entertainment within that post, like my quiz! So come and join the fun!!
All hail the ale!!!