As a tribute to this years #hivefest being held in Amsterdam, we will be enjoying a Dutch themed #beerquiz!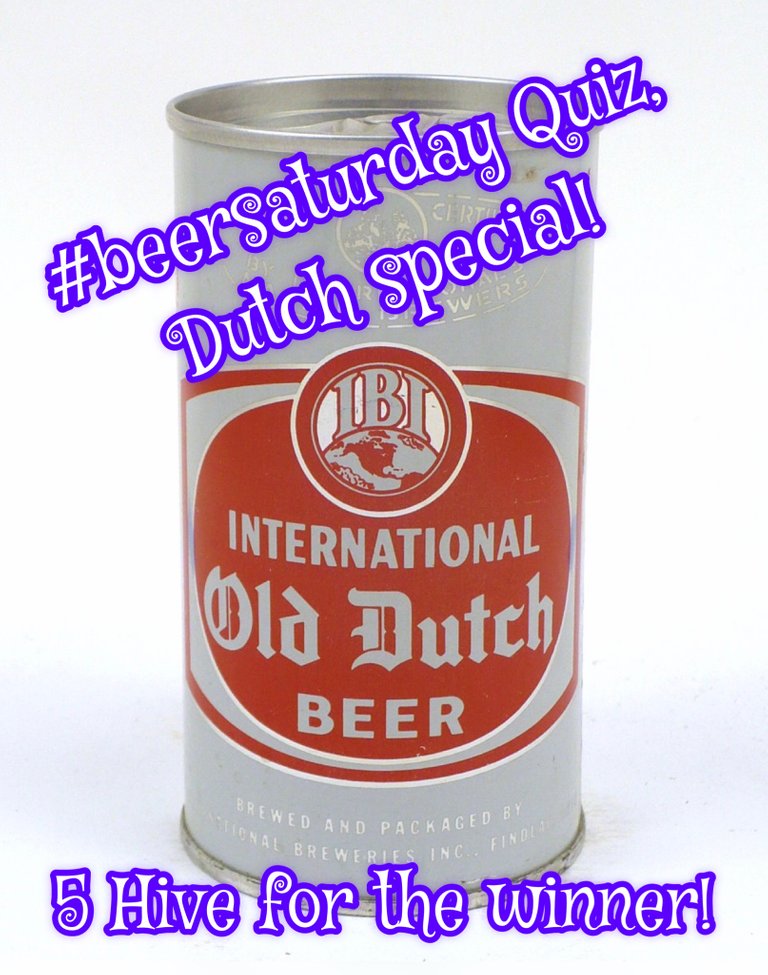 Whether it be drinking or producing, the Dutch are certainly no stranger to God's amber nectar and with beer-behemoths like Heineken, Amstel, and Grolsch all originating from The Netherlands, it would seem that everyone on the planet is equally as familiar with the Dutch's brew.
Besides the household name beers, the Netherlands have a strong presence in the craft ale market and an increasing number of independent breweries popping up all over the Netherlands. Hopefully, plenty of this fine ale found its way to hivefest, where I'm sure it was appreciated by @detlev and the #beersaturday enthusiasts who joined him at hivefest.
Let's Go Dutch!
This week's #beersaturday quiz has a prize of 5 Hive and the all important title of Brewmaster General.
As this is a Dutch inspired quiz I will be experimenting with the rules this week…
INSTEAD of requiring all ten questions answering correctly, this week I will award the victory to the person who answers the most questions correctly.
You will still only get one attempt to answers the questions for this weeks quiz, so read carefully the before you submit your answers.
Submit your answers in the comments section of this post.
Good luck!
It's time to get our quiz on!!

Question 1

Trappist ales are more commonly brewed in Belgium but the Netherlands have 2 of their own. Can you name the 2 Dutch Trappist beers?

Question 2

The Netherlands also have their own Bok style beer. To be an official Bok beer, there are only 4 months of the year in which Bok can be sold. Which four months are they?

Question 3

If you're in the Netherlands and you order a "Biertje", what exactly are you ordering?

Question 4

Translate this Dutch proverb.

"Wanneer het bier is in de man dan is de wijsheid in de kan". Question 5

How much was the ransom paid for the release of Freddy Heineken during his kidnapping in 1983?

Question 6

Who played the role of Freddy Heineken in the movie about his kidnapping?

Question 7

What has to happen to a Dutch beer for it to be called "a dead beer"?

Question 8

Although you can sometimes order a pint of beer in the Netherlands, what are the 3 types of traditional glass beer is served in?

Question 9

Name the 5 beers pictured below (1 point for each beer)

Question 10

What is a "Gruit"?

That's all, folks!

Before I go, I would just like to remind anyone who has stumbled upon this post that the #beersaturday community is just a click away. Please pop over and join the gang as we share our love for this wonderful drink. @detlev posts a weekly beer-related competition for anyone to join. You'll also find lots more entertainment within that post, like my quiz! So come and join the fun!!

All hail the ale!!!