It's been nearly a week since I last posted anything. Since then, I have been subjected to more birthday celebrations. I survived. We played Joking Hazard from the terrible people at Cyanide and Happiness, so I offer this cartoon made with those cards for your entertainment.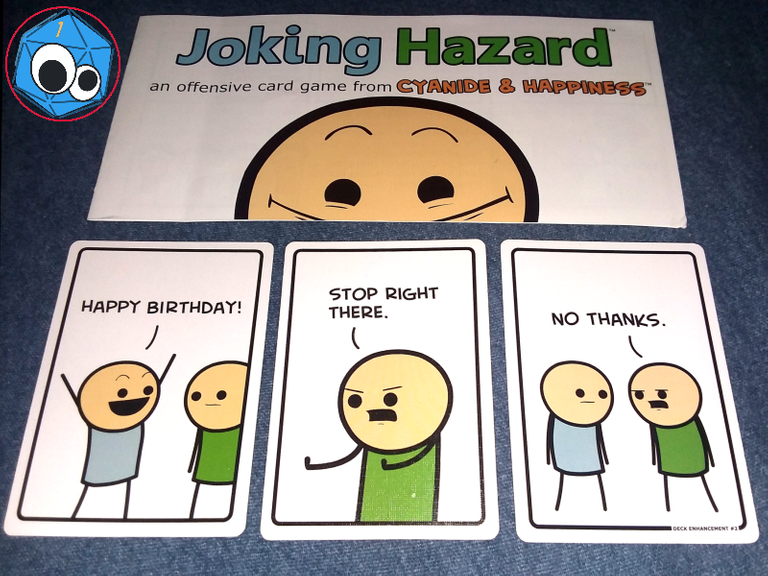 Part of the birthday gift from @generikat and her husband T. was this beautiful beer of hazy hops and bitter bite. It is not the cause of my lack of posting, but it is awesome stuff! How often is there a beer worthy of its own theme song? Yes, this brew is better than the movie to which I am alluding here.
To be fair, its soundtrack was superior to its plot. But I am not here to write about a long-overdue nostalgia bait film, I'm here to praise a beer. Yes, it's an IPA in an over-saturated market of American IPAs in the Inland Northwest, bur hear me out. This is GOOD!
The stats: 8% ABV and 55 IBU
The marketeering wankery:
...Notes of fresh pineapple, sticky resin, and candied orange combine with a soft mouthfeel...
...dry hopping delivers explosive juicy tropical fruit character more impressive than artificial intelligence, with hits of resin to balance out a deceptively smooth drinking Imperial Hazy.
Radically juicy. Experimentally hopped. Freshly squeezed. No fruit was harmed in the making of this beer.
My take: this is the kind of imperial IPA I like! The balance of flavors, bitterness, malt, and carbonation is everything I could ask for in a beer, and it transcends the mundane multitudes in this over-saturated market. The Game Has Changed.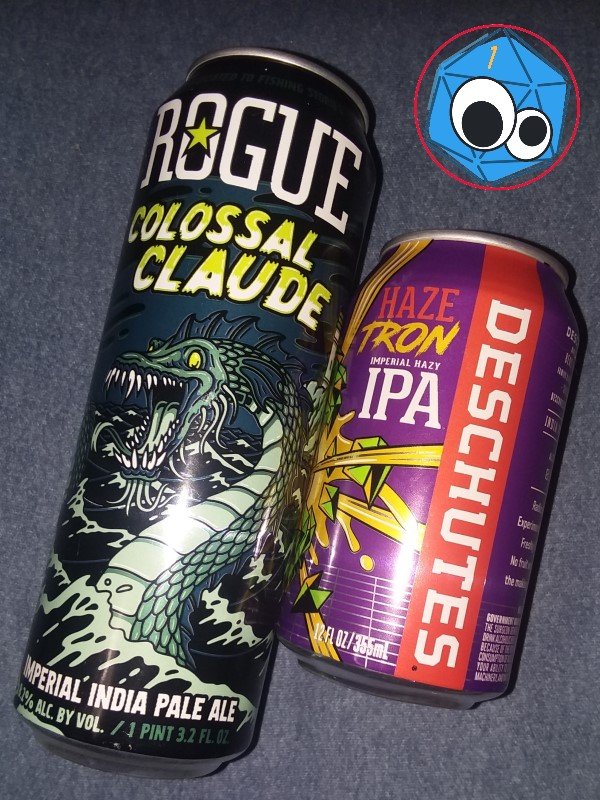 I also recently tried a Rogue Colossal Claude Imperial IPA. Rogue Ales is generally well-regarded as a pioneer in the northwest microbrew industry. They also use a proprietary strain of yeast they call Pacman.
The stats: 8.2% ABV and 75 IBU.
The marketeering wankery:
It's been a few decades since a Colossal Claude sighting has been reported, but we're fairly certain the massive sea monster has been laying low off the coast of his favorite brewery. Word has it that after years of terrifying sailors and feasting on salmon he acquired a taste for hops. So we brewed this Imperial IPA with a colossal dose of Cascade, Chinook, Citra and Strata hops in hope of coaxing Claude out to join us for a pint.
My take: Not bad for an Imperial IPA, but not one I'm inclined to revisit regularly. Good, but not great.

Back to the birthday and game stuff, I do recommend Joking Hazard if you like Cards Against Humanity. It plays pretty much the same, but it has a twist. The judge flips the top card from the draw pile. If it has a black border, the judge chooses another card from his or her own hand to create a two-panel setup, and the other players choose cards to make the best punchline. The judge chooses a winner, and that player gets a point. If the card flipped over has a red border, it's a bonus round. The other players each play two cards and the best setup wins two points.
Ah, the story behind basically all good friendships.
I have three Deck Enhancement expansions and the Toking Hazard expansion because ha ha drugs are funny. That last one came with rolling papers as a bonus if that's your thing. Y'know, so you can roll your own perfectly legal cigarettes using loose tobacco if you live in a state where the dreaded marijuana remains verboten.
Note that the game includes a lot of NSFW cards involving sex, violence, and general nastiness. Bring it along to Thanksgiving and find out which family members are cool!

HIVE | PeakD | Ecency
If you're not on Hive yet, I invite you to join through PeakD. If you use my referral link, I'll even delegate some Hive Power to help you get started.