Beer is traditionally a very simple beverage. Combine barley malt, yeast, water, and hops. Give the yeast time to turn the sugars in the malt into alcohol. Consume. Do stupid things you don't remember afterward. Wake up with a hangover and vague regrets. Repeat. OK, those last few steps are optional, but still, what might I drink instead of alcohol?
Of course water is an option, and I don't reject it. The tap water is quite good where I live, and cool water is hard to beat during summer heat. Winter is here now, though, and water is sometimes too bland, so something else often suits my palate instead.
Fruit juice can be a good source of vitamins, but it's also a carbohydrate-heavy option that makes a poor substitute for beer if calories are a concern. Soda pop is fizzy sugar water and acid. Diet options abound, but artificial sweeteners have their own potential concerns. Coffee and tea are traditional beverages enjoyed around the world, but caffeine at night is not a good idea for most people. Kombucha can be downright divisive, although I like it.
What does this leave? I have decided to try a few alternatives to alcohol and share my opinions here. Your mileage may vary, of course, so take my advice with a grain of salt, sample what seems interesting, or suggest your own preferences in the comments!

Hop Tea
Hoplark brews tea with hops and makes a unique carbonated beverage from the mix.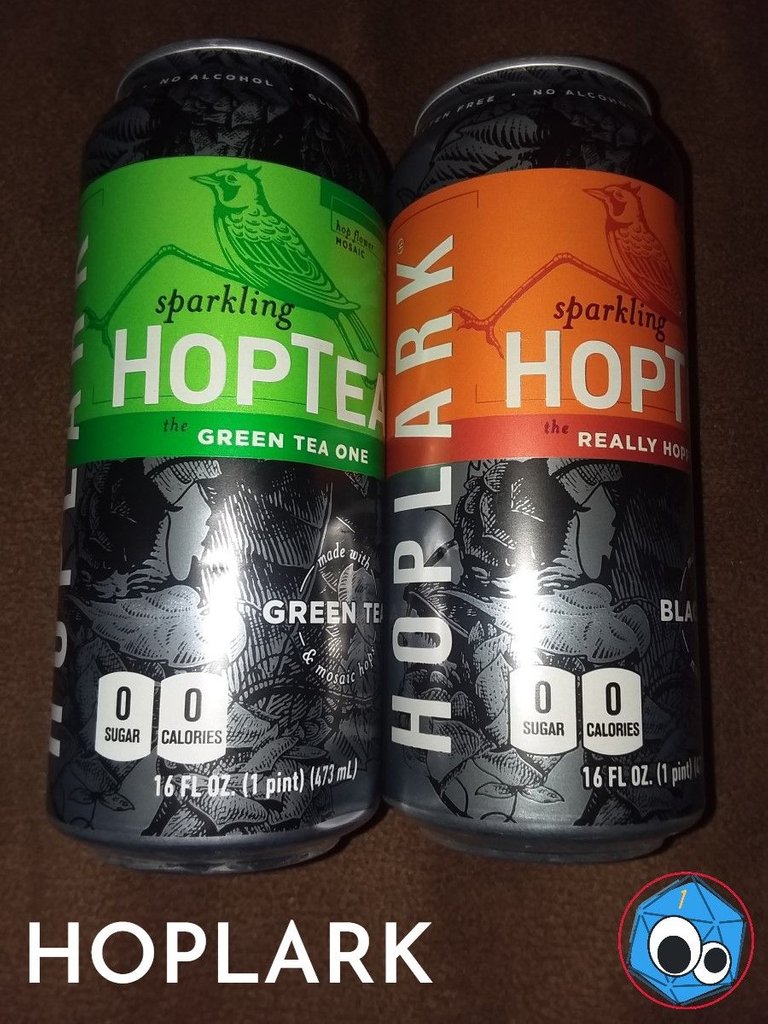 The Green Tea One with mosaic hops was not quite to my liking, but the hops did add an interesting herbal note to it. I don't dislike green tea in general, I just didn't find this blend satisfactory.
The Really Hoppy One is black tea brewed with Simcoe and citra hops for a very interesting beverage. This was much stronger, but the bitterness of the hops blended well with the bitterness of black tea in my opinion.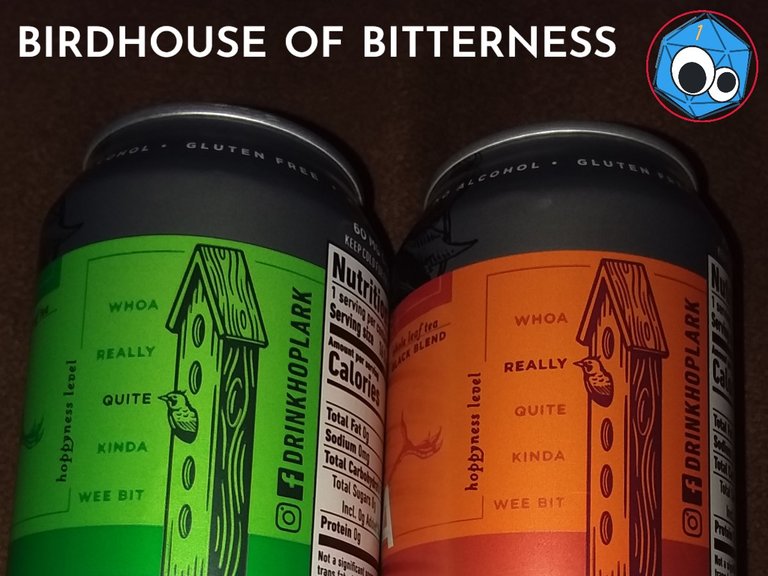 I find the birdhouse of bitterness an amusing addition to the can design, which is quite nice overall, if completely irrelevant to the quality of the contents. These brews are zero-calorie options, and might suit those who enjoy hoppy beers toward the bitter herbal end of the spectrum. I may need to try the other flavors. Just be aware these contain caffeine.

Sober Carpenter
I also tried two varieties of this Canadian non-alcoholic craft brew. Both were maltier than the beers I tend to like, although IPAs may have skewed my palate. The hops were also more floral than piney, which also was a shift from the regional styles here in the northwestern US.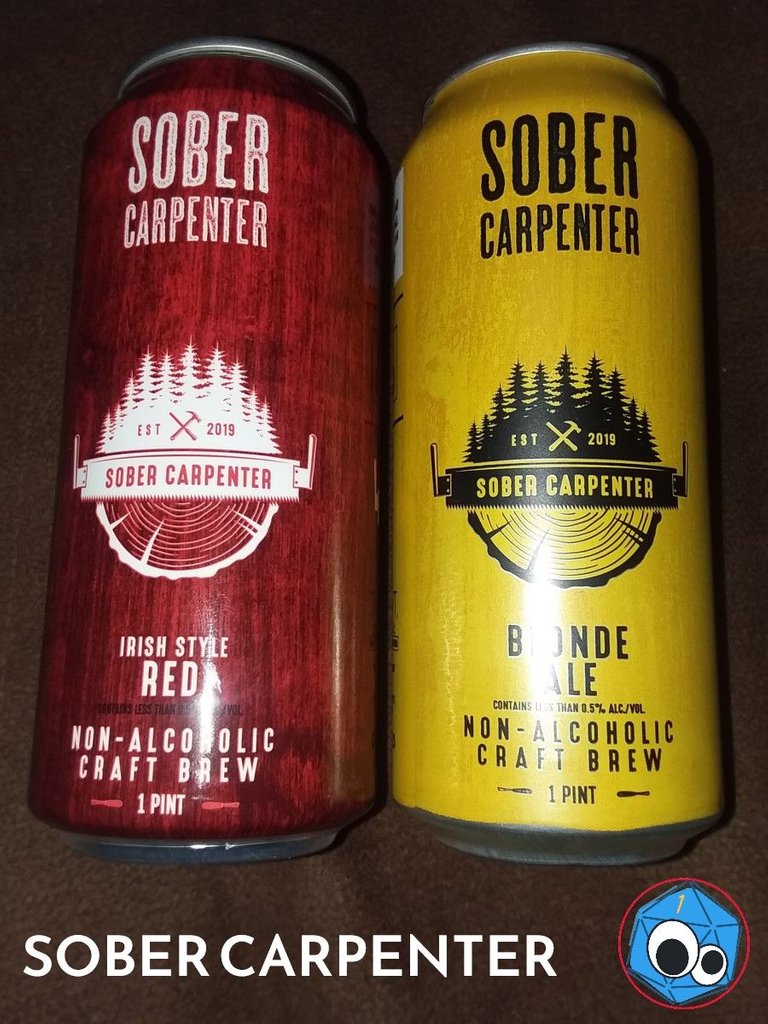 Irish Style Red lists roasted barley, crystal dark, and pale malts. The blend of hops is East Kent Golding and Fuggle, resulting in 24 IBU. The can also specifically mentions Windsor yeast.
Blonde Ale contains 2-row and Cara malts with Hallertau Tradition and Saaz hops for 20 IBU.
These are not low-calorie options, and I must point out that the analysis is for a 12-oz. serving on a 16-oz can. I should also mention that these are not truly alcohol-free, but instead bear a note, "contains less than 0.5% alc/vol."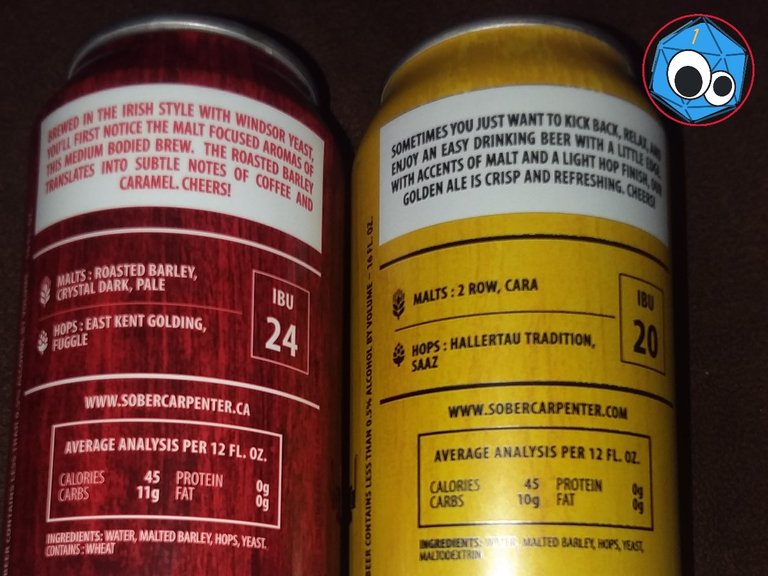 Sober Carpenter earns a nod for trying, and I admit I may just not be accustomed to the more subtle European beers they seem to be emulating, but I don't think these are the drinks for me. The Irish red ale was watery and bland in my opinion, and the carbonation is more like club soda than good beer. The blonde is better, and the overall flavor balance and mouthfeel seem slightly more beer-like in general. I'd still be willing to try their IPA and White Wheat not-beers.

What kinds of non-alcoholic refreshments do you enjoy, and why? This is also the season for spiced hot cider here in the northern hemisphere, for example, and "cider" need not be alcoholic, as the term is also applied to unfiltered apple juice. Pumpkin Spice Everything also abounds.

HIVE | PeakD | Ecency
If you're not on Hive yet, I invite you to join through PeakD. If you use my referral link, I'll even delegate some Hive Power to help you get started.