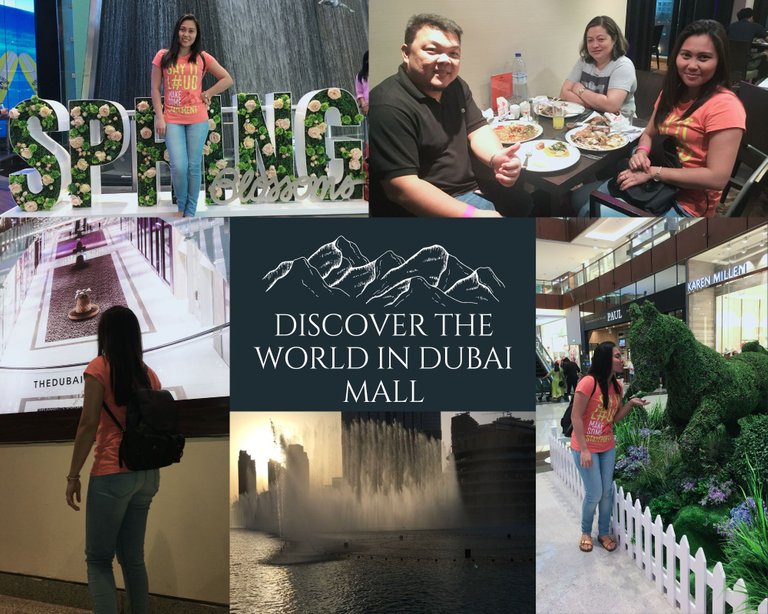 To reach something different in life is a wonderful feeling. More so when it comes unexpectedly. Sometimes you might ask yourself, am I deserve to experience all of these? Ahem, but at some point, there's someone who will whisper to your ears that Yes, you deserve it.
In life, there is no assurance that all the time it gives you bitterness that makes you sad. There are instances also that life offers you the awesome moment you will be enjoying for the rest of your life. Therefore, creating wonderful memories while we're here on Earth is the best of all.
The Adventure begins...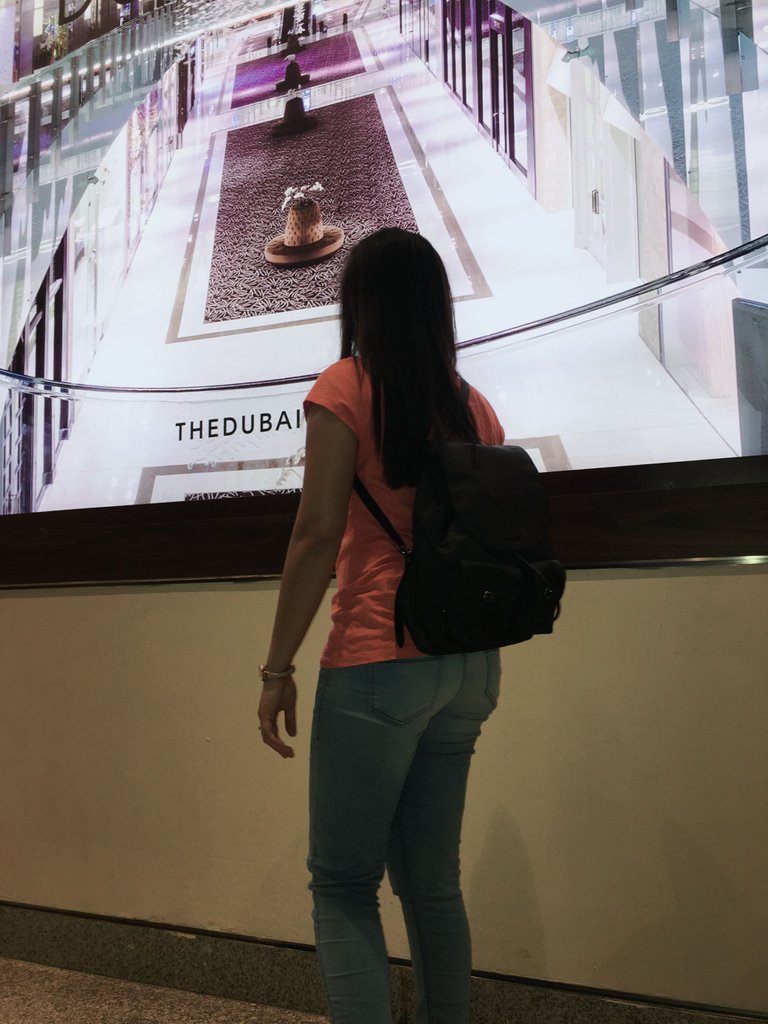 Visiting new places feels good. You are so excited to be a living witness to what their place has to offer. And indeed, these were my feelings way back then when I visited Dubai for the second time around. We're here with my grandparents for the first time but the experience at that time was different compared to this time. I have more time to stroll around and I was in awe at every single detail they have there.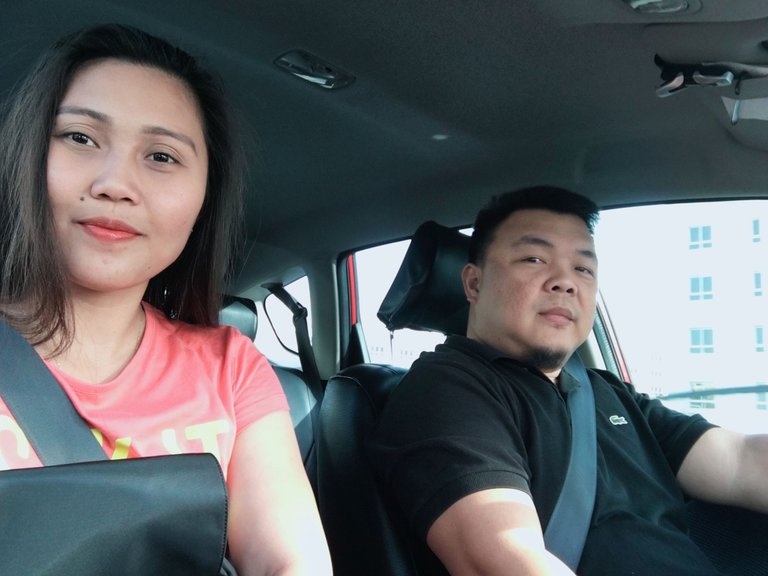 We went there by car. My uncle drove me to get there. He has his rest day which is why we have time to visit The Dubai Mall. They don't have children and amongst the nieces and nephews he has I am the apple of his eye (Yay!). I am the first niece that he brought to Dubai.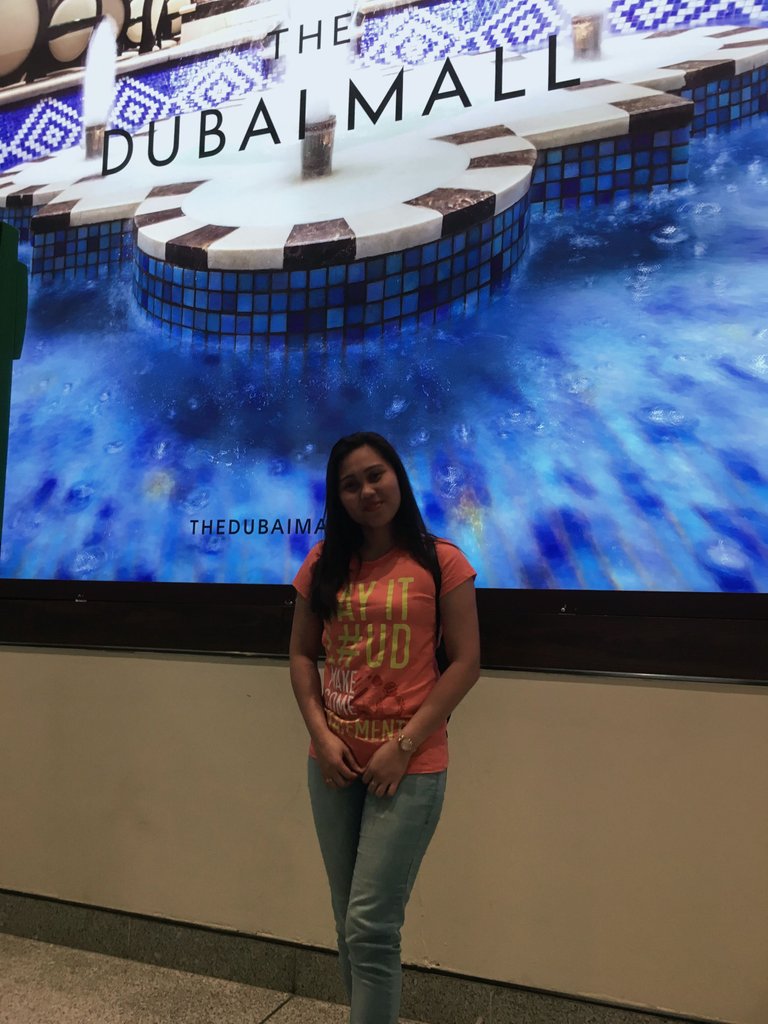 A demure pose be like with this beautiful background at the back. I am grateful for my very supportive photographer then (my uncle). He was the one telling me to go to that area or place and have a photo with it as a sort of remembrance that I was there. We all know that memories are better kept with pictures of course.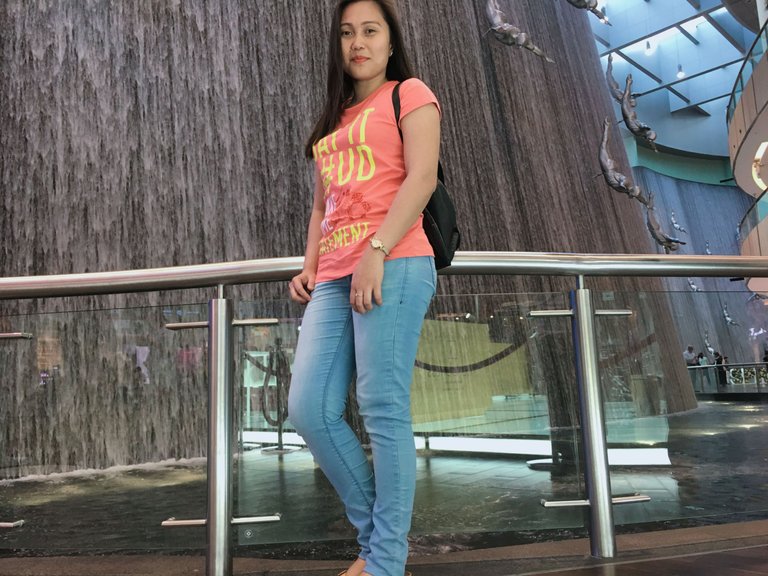 This part right here was amazing. It was jaw-dropping to see this. The clean water and the flying angels from up going down make it more attractive to look at. No wonder a lot of visitors or even locals love to have a picture in here. I think this is the signature area of this Mall. Therefore, it shouldn't be missed.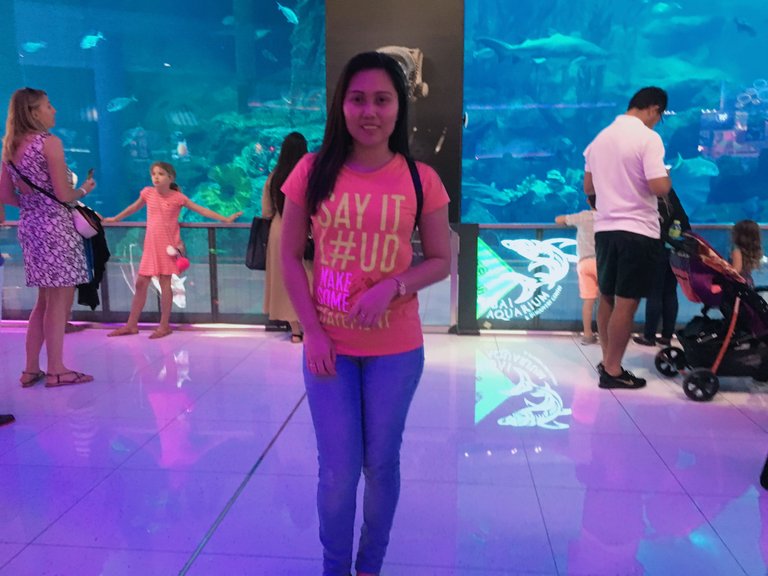 This is the Dubai Mall Aquarium. The biggest aquarium they have there. I haven't got the chance to get inside due to the pricey price. I am a little bit shy with my uncle if he spent such an amount of money which is why I opted to just stay outside and take a look at the fish roaming around the aquarium. It is so fantastic.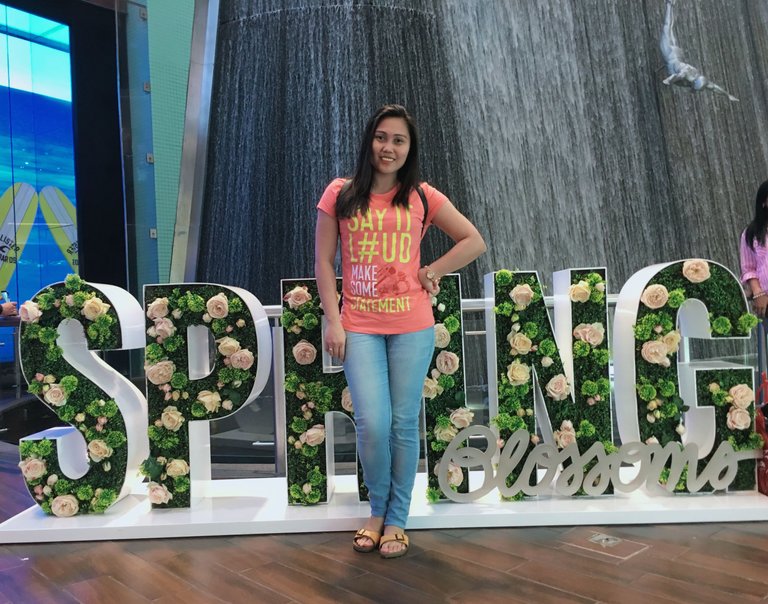 This newly engaged lady was at her highest level of taking her life journey as a single to the fullest. Before this one-of-a-kind travel alone way back on April 24, 2018. Unexpectedly, my boyfriend proposed to me on April 13, 2018. No matter how many convincing ways he tried that I will not pursue this travel but everything was set already which is why it has been pushed through. What he did, He waited for my ultimate come back before he travel again for work (char!).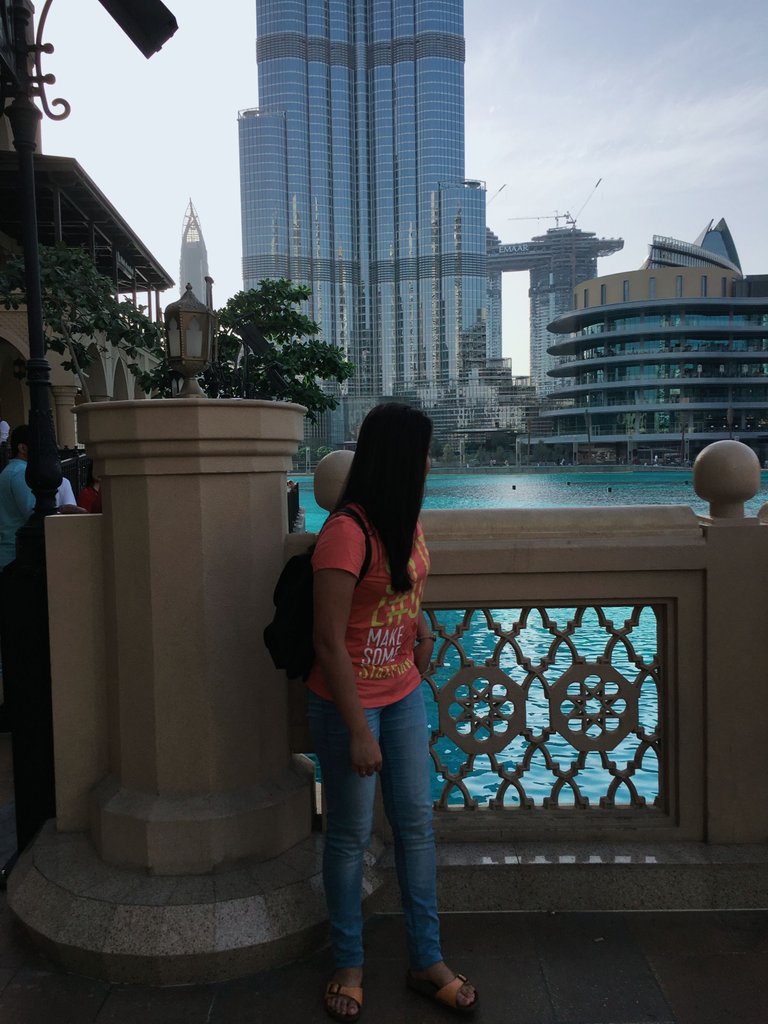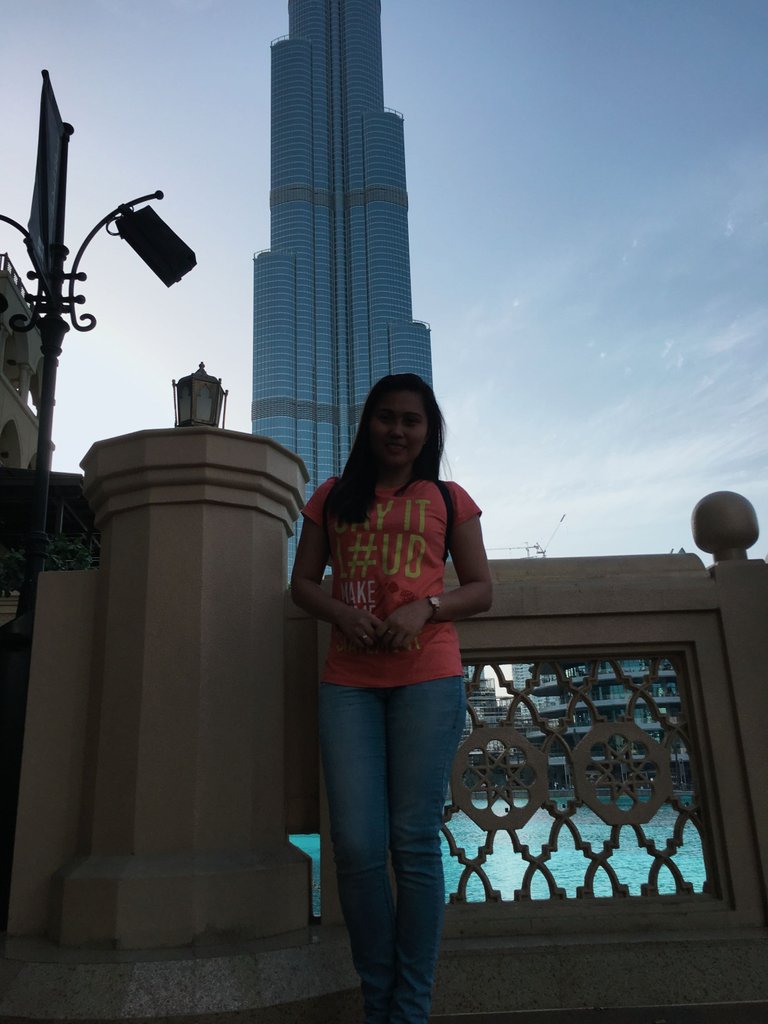 Oops! Sorry, it's against the light. Nevertheless, this building behind my back was very splendid. It is the skyscraper and the world's tallest building located in Dubai, United Arab Emirates - the only THE BURJ KHALIFA. We were there half past 3 which is why the picture looks like that. We were there for me to witness again the Dancing Fountain show at 5 p.m.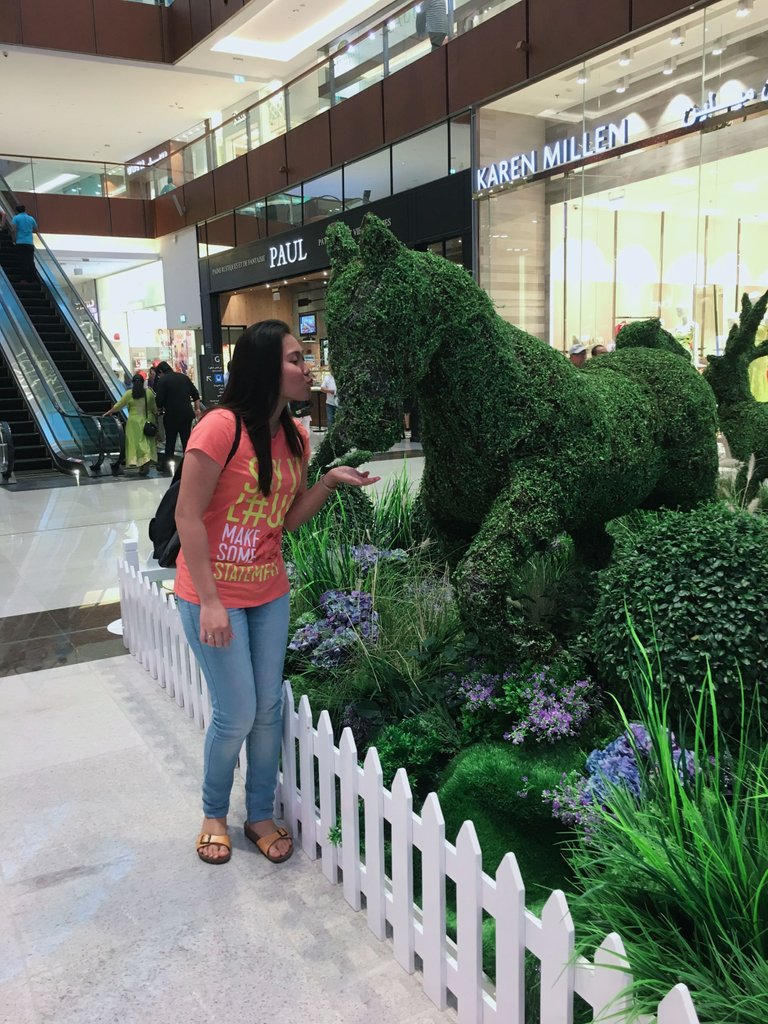 While waiting for that moment, we headed inside and just took a walk around there. This is made up of an artificial leaves structure here which looks like a horse captured my eyes. So cute! It's good that they have maintained it very well.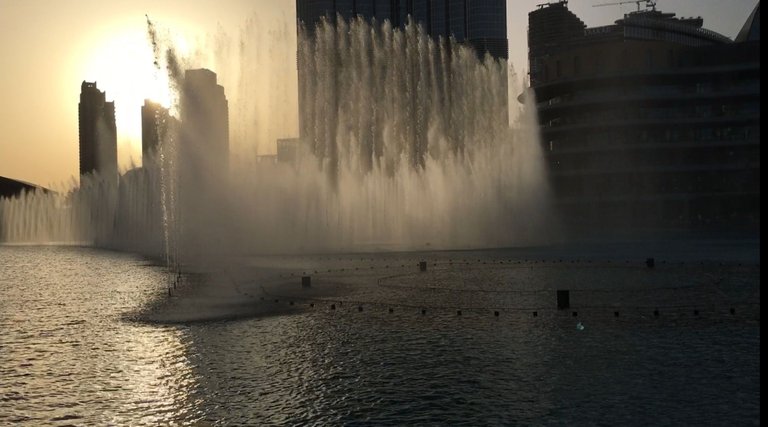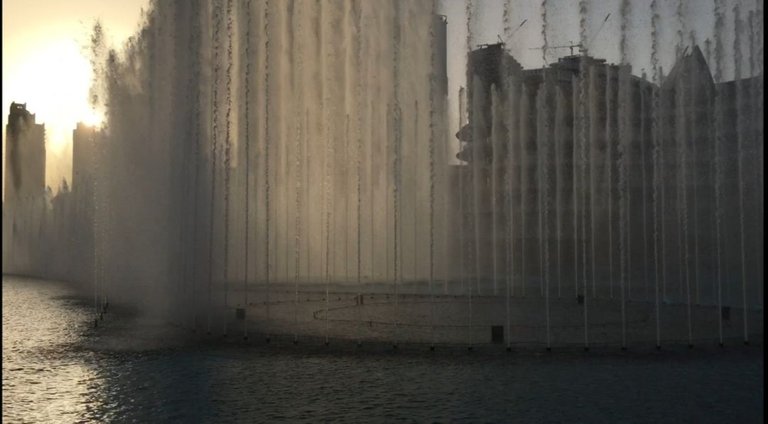 These were some of the shots during the Dancing Fountain Show. Accompanied by music which is why it's very amazing. With every beat of the music, this fountain has a very unique way of splashing upside making it more awesome to look at. Right after this show, we proceeded immediately to fetch my aunt, my uncle's wife from the hospital where she is working.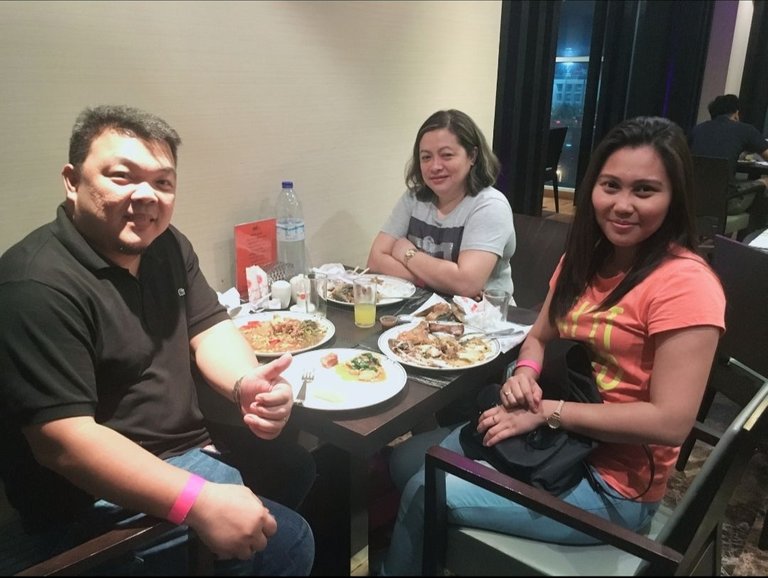 After our great day inside The Dubai Mall, we were hungry. So, we went to one of the restaurants and spent our dinner time there together with my uncle and aunt. Indeed, our day ended with a heart full of happiness and a full stomach as well.
That's all for today's blog dear hivers. Thank you so much for your time reading this. Until next time, see you around. Stay safe and God bless everyone.