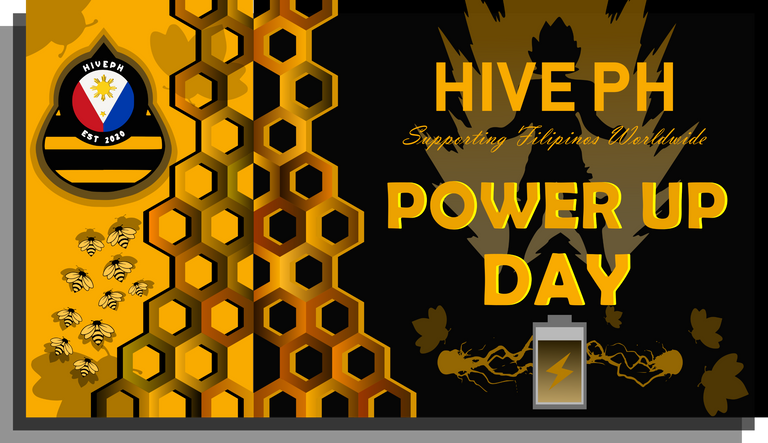 Thanks to @themanualbot for our powerful cover photo.
Good evening Hive! Tomorrow is Labor Day and what better way to empower ourselves with a power-up on Power Up Day! Before anything else, we'd like to thank you so much for sharing your power-up journey with us every month! We are once again participating in the global initiative from @streetsyle and @traciyork for the Hive Power Up Day!
If you're new to the platform and have no idea what power up means, don't worry, here are some posts that can help you understand what it means.
What is Powering Up?
Powering up is the act of staking your Hive Coins. This means that instead of directly converting your coins into fiat through crpyto exchanges, you choose to lock it into Hive ecosystem. Powering up is simply keeping it in your wallet while increasing your stakes.
You may also check out these posts to help you navigate through your wallet:
Navigating Through your Wallet
How to qualify for the prizes
Please take note of these qualifications stated in @traciyork's post
For the Hive PH community, please don't forget to include #hiveph and #hivephPUD on your tags to qualify.
Biggest Gainer
The winner will be determined by the highest percentage of HP gain.
To calculate your percentage of increase, we will find the difference between your before and after HP, then divide it over your HP before you powered up.
(HP After - HP Before)/HP Before power up = Percentage of HP Gain
The percentages will be ranked to determine the Biggest HP gainer.
Prizes
Thanks to the generosity of some of our tenured Pinoy Hiveans, we have enough prizes for the Hive PH winners.
1st prize winner
300 HP delegation for 3 weeks courtesy of @ybanezkim26
2nd prize winner
200 HP delegation for 3 weeks courtesy of @romeskie
3rd prize winner
100 HP delegation for 3 weeks from @juanvegetarian
4 more participants will receive 50 HP delegation from @ybanezkim26.
Special Award
As an added bonus, we will be selecting the best written Power Up Day article. The best article will receive 5 Hive from @hiveph. For this special award, it is not a requirement to be the top HP gainer. Even if you have the lowest gain percentage, you can still be qualified for this special award. The best Hive PH Power Up day post will be determined by the @hiveph curators. Don't forget to include #hiveph and @hivephpud on your tags.
We will be looking forward to your posts on May 1st! Don't forget to observe the mechanics so you can qualify both in the local and the global Power Up Day.
The winners will be announced after a day or two to make sure that we have tallied everyone that participated in the power-up day.
°º¤øº°°°º¤øº¤øº°°°º¤øº°
We are also inviting you to subscribe to Hive PH to help with the curation and post promotion.
Don't forget to follow Hive PH trail on hive.vote as well.
Chat and interact with our fellow Filipinos in our discord channel.
Follow us on Twitter and Facebook
°º¤øº°°°º¤øº¤øº°°°º¤øº°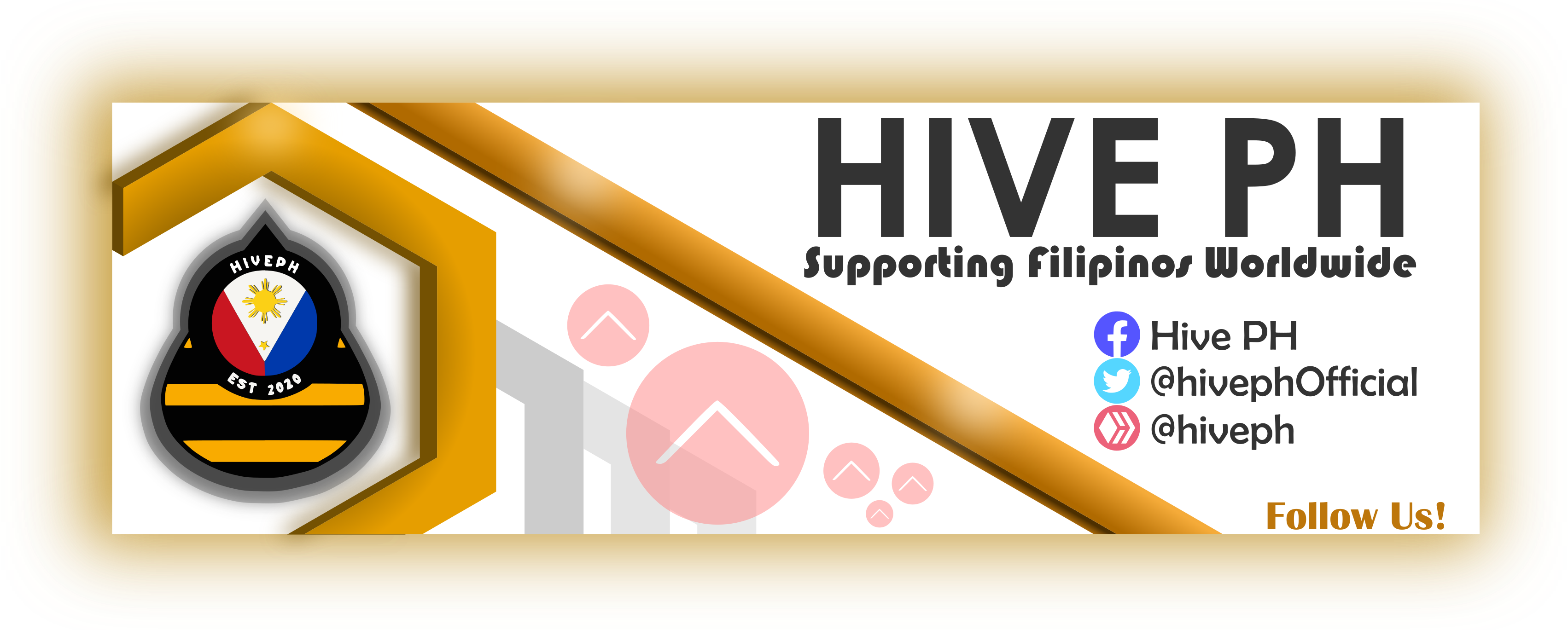 We would like to express our sincerest gratitude to @themanualbot for the awesome cover photo and footer designs. Special thanks also to @bearone for the Hive PH badges.