Roses are red
Violets are blue
I'm happy; I hope you do too
Because this poem is for you.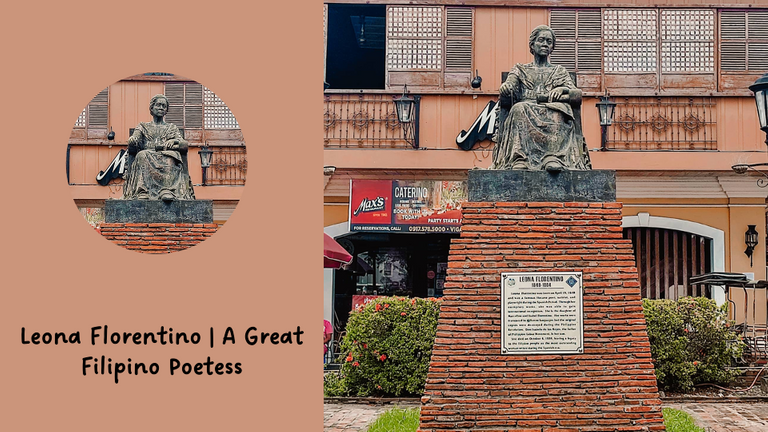 This post has something to do with poems, which is why the first few lines you've read sound like one.
It's gratifying to write about someone who is not only fond of making poems, but also considered the mother of Philippine women's literature. It's about Leona Florentino, regarded as the "first vernacular poetess.".
She was born on the 19th day of April in 1849 to a very distinguished family of patriots in Vigan City, province of Ilocos Sur. Her house is situated near the cobblestoned street, mainly known as Calle Crisologo. Currently, it houses the Provincial Tourism Center, the Vigan Heritage Commission, and a place for coffee lovers - Café Leona. Tourists are captivated by its old-worm charm - something worth being photographed.
During her time, gender roles were very restrictive, 

and

 women were 

not

 given a chance 

to

 

get

 higher education. They were deemed 

to

 be silent 

and

 obedient wives 

and

 mothers. You can

't find any woman before who is a lawyer, or architect, among others. 



However, at such a young age, she was tutored by her mother and also Father Evaristo Abaya, who inspired her to write poems. She mastered the Ilocano language and made a bunch of poems using it, which are primarily about love, religion, Filipino customs, and the like.
Speaking of love, she was married at the age of 14 to Elias de los Reyes, who was a provincial judge at that time. They had 5 children, and one of them is Isabelo de los Reyes, who is also a patriotic writer, civic leader, and senator.
During an exhibition of poems sometime in the 1880s in Madrid and Paris, Leona's name resonated over the place and became famous because of her written poems. Some of the most notable poems she made include To a Young Woman in her Birthday, As-asug ti maysa a napaay (blasted hopes), Castora, and Emilia.
Leona Florentino died at the age of thirty-five in Vigan on October 4, 1884, due to a health breakdown. She may have died young but left a legacy that every one of us can be proud of and amazed by.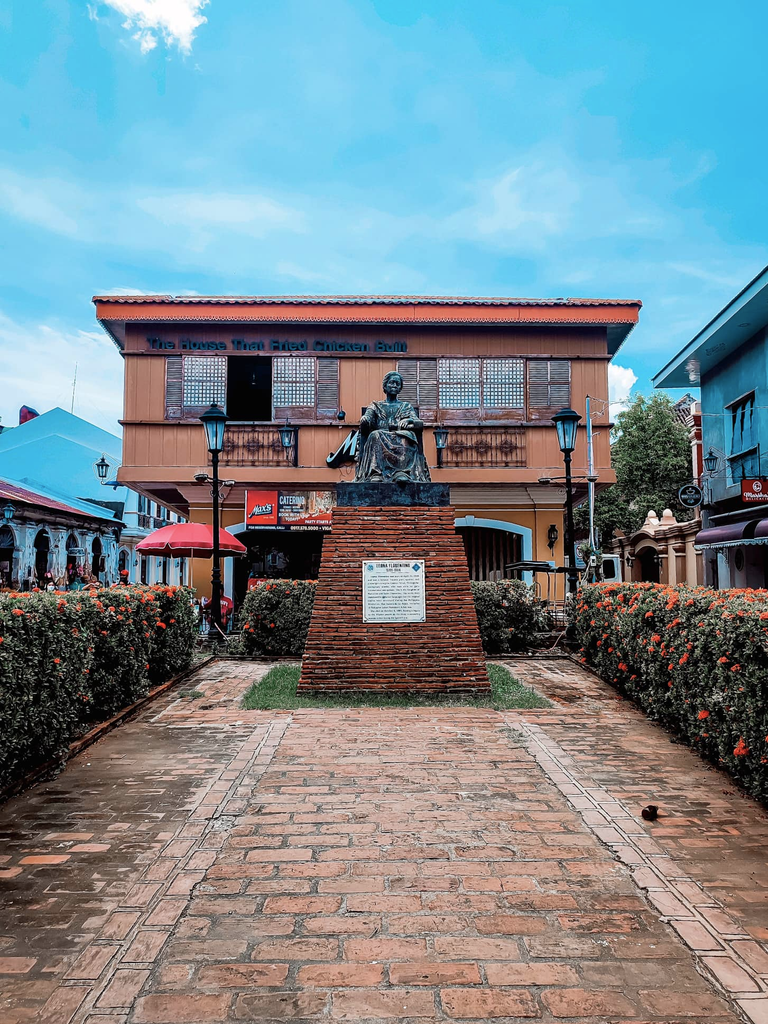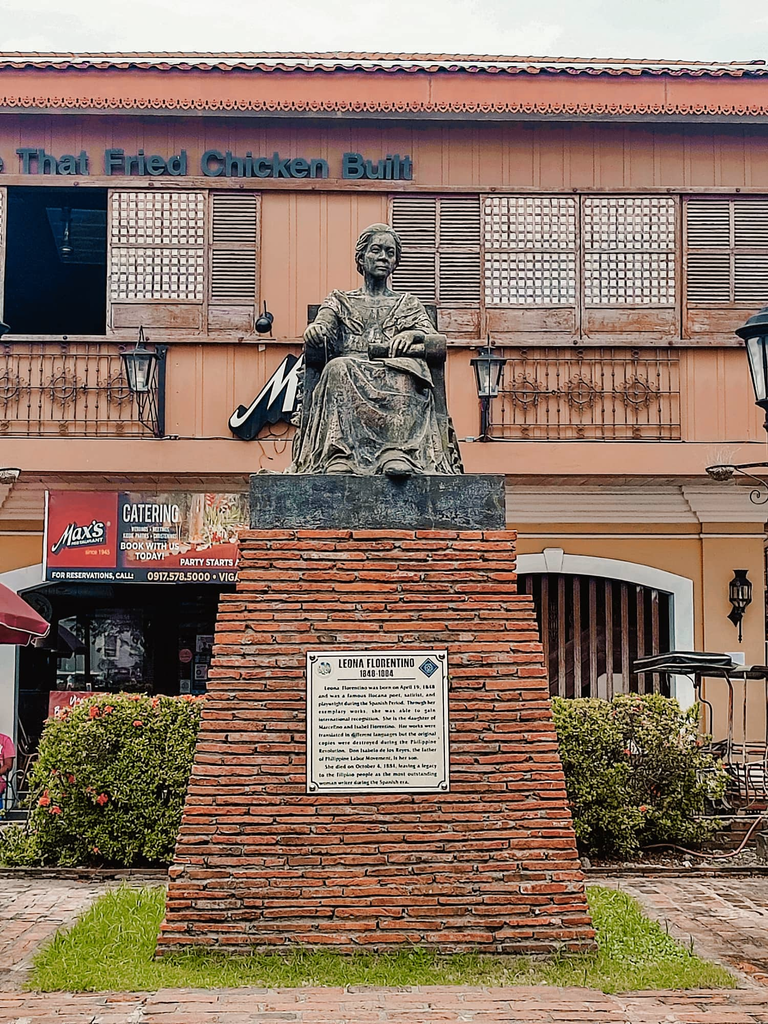 At present, a monument stands nearby the Provincial Tourism Center, just in front of Max's Restaurant Vigan. It's one way of instilling her greatness into the mind of everyone, not just as a poet but as a woman as well.
All photos are mine.