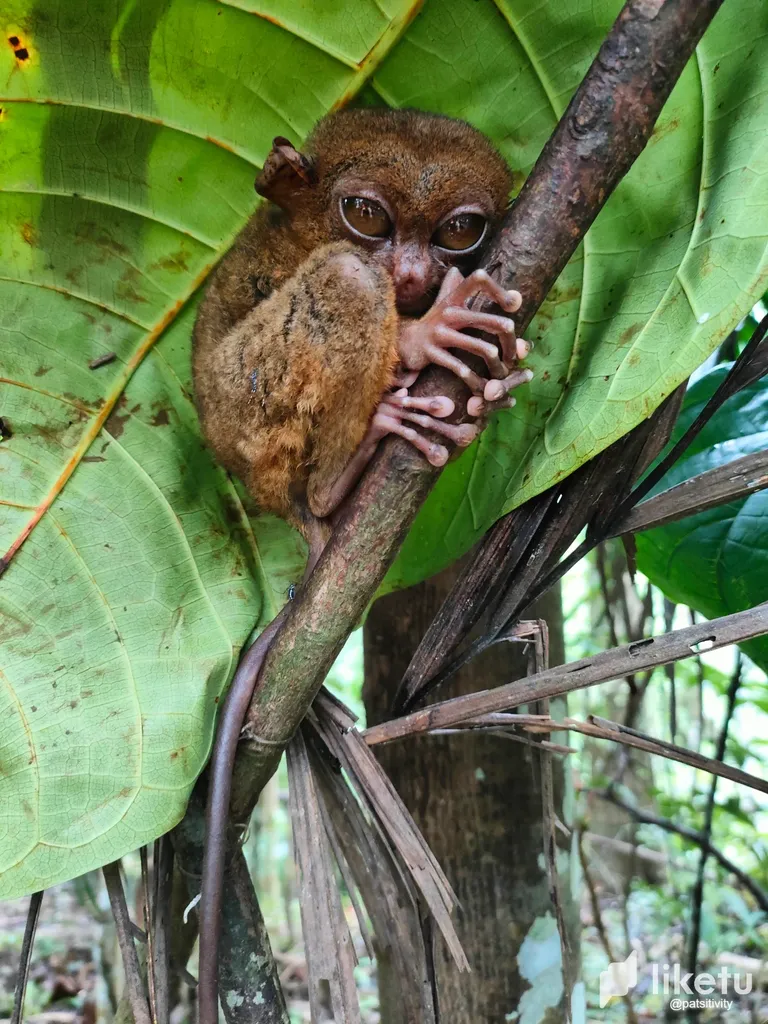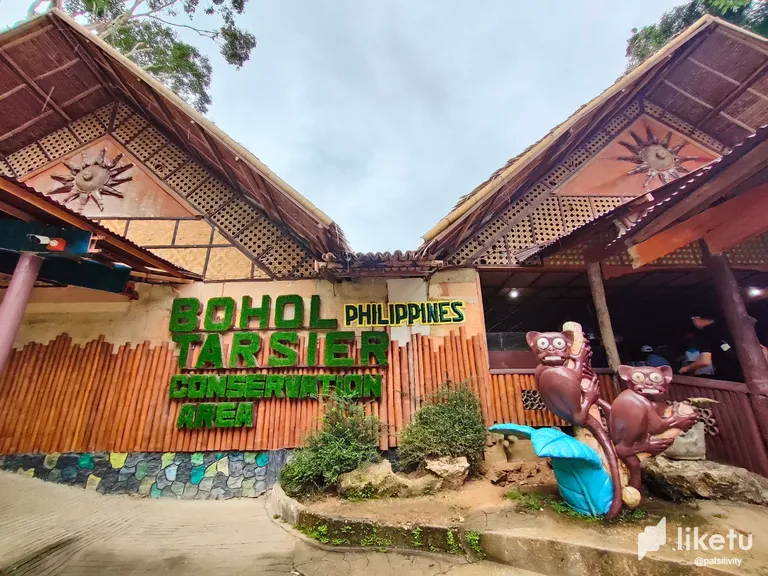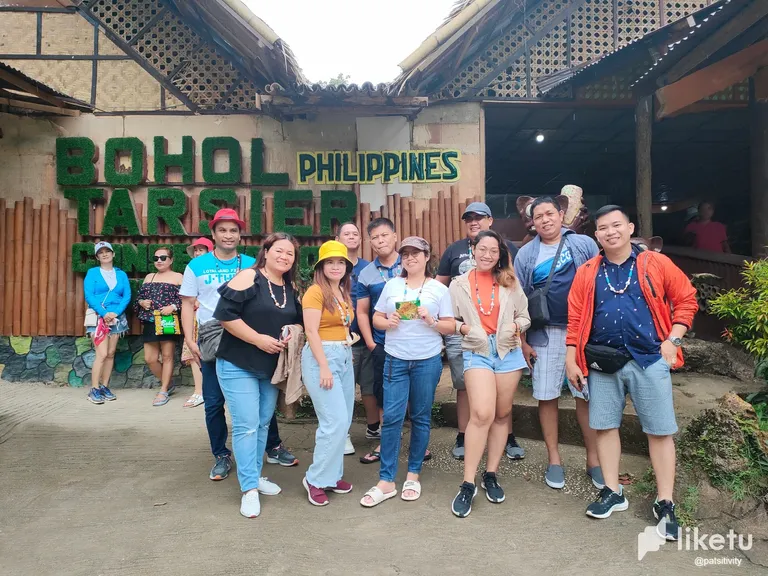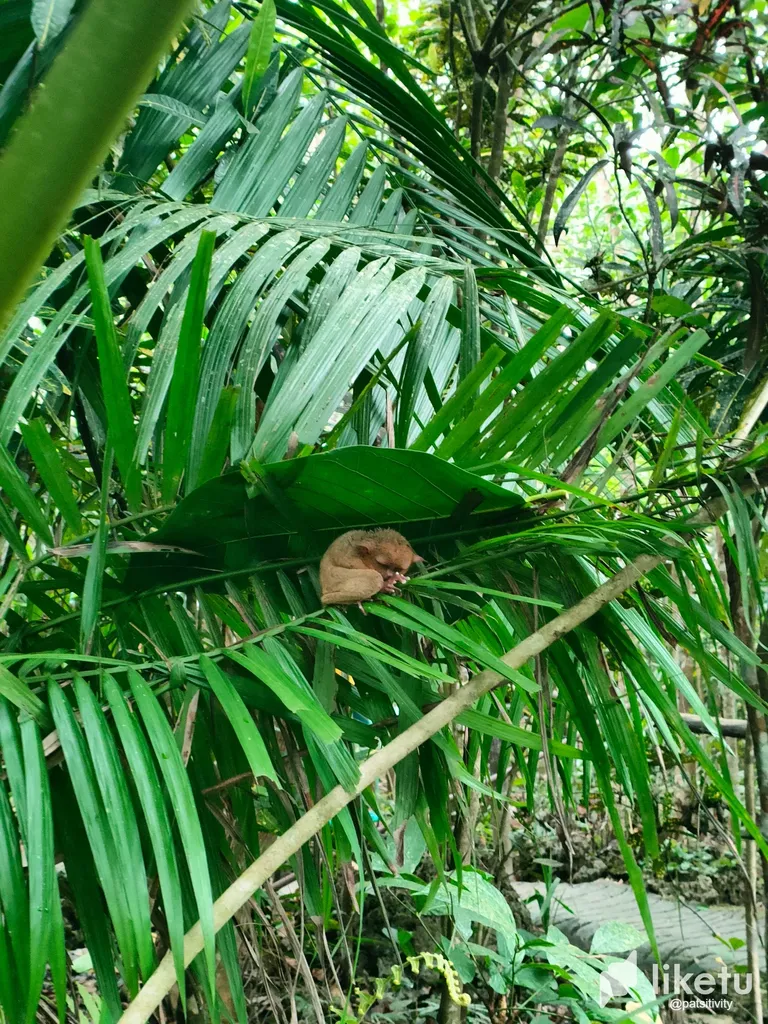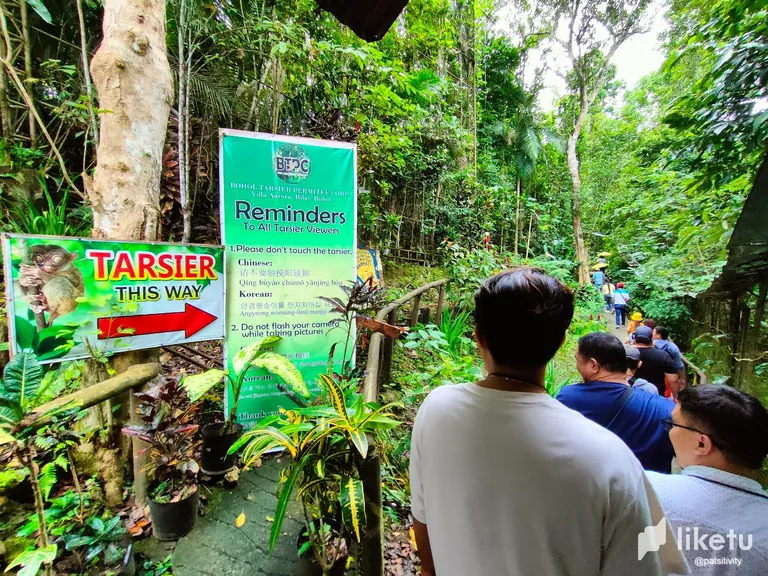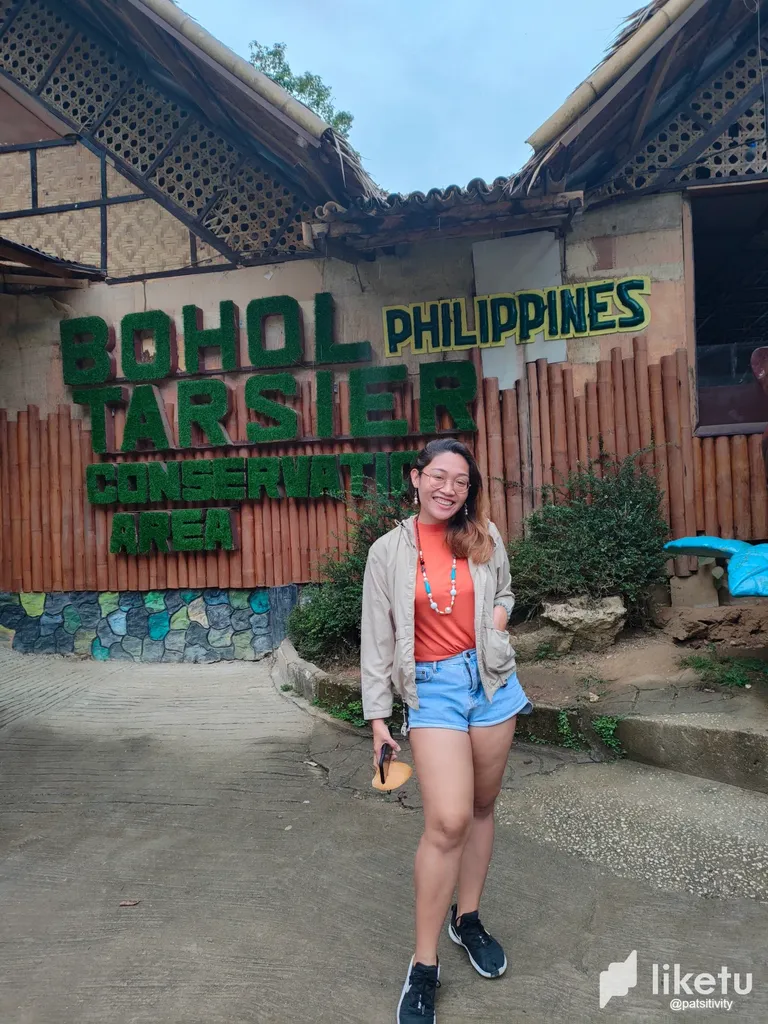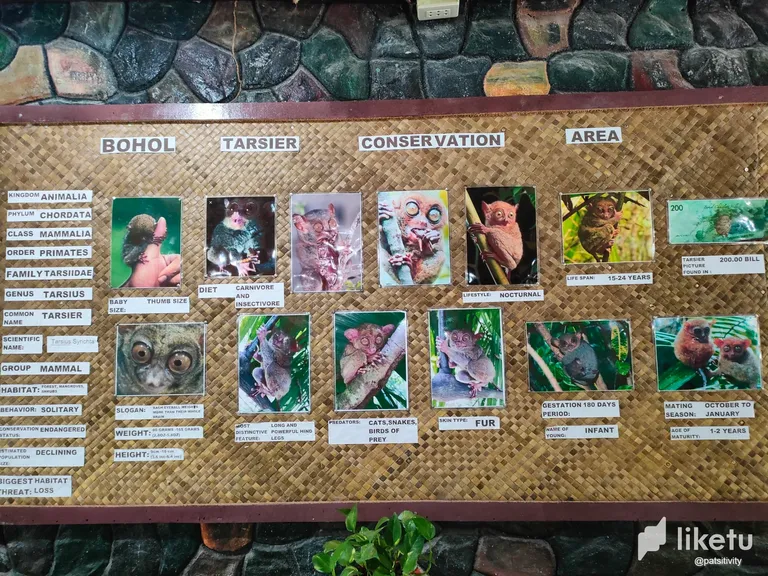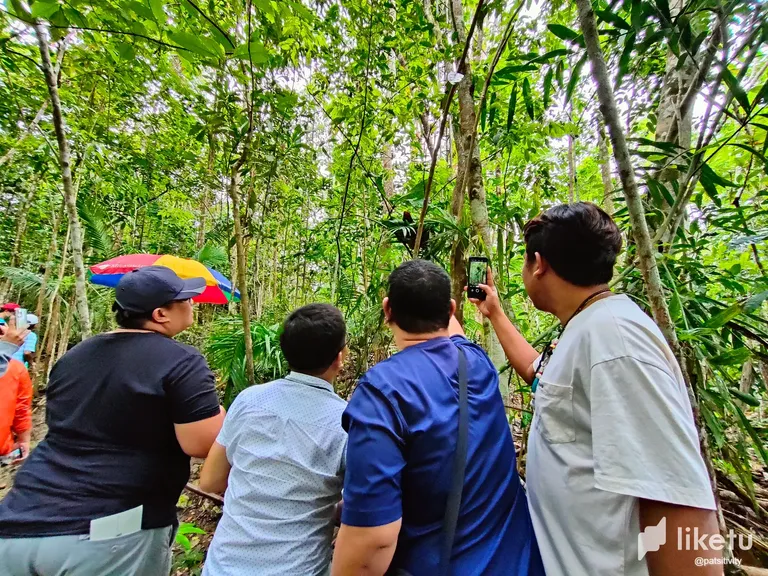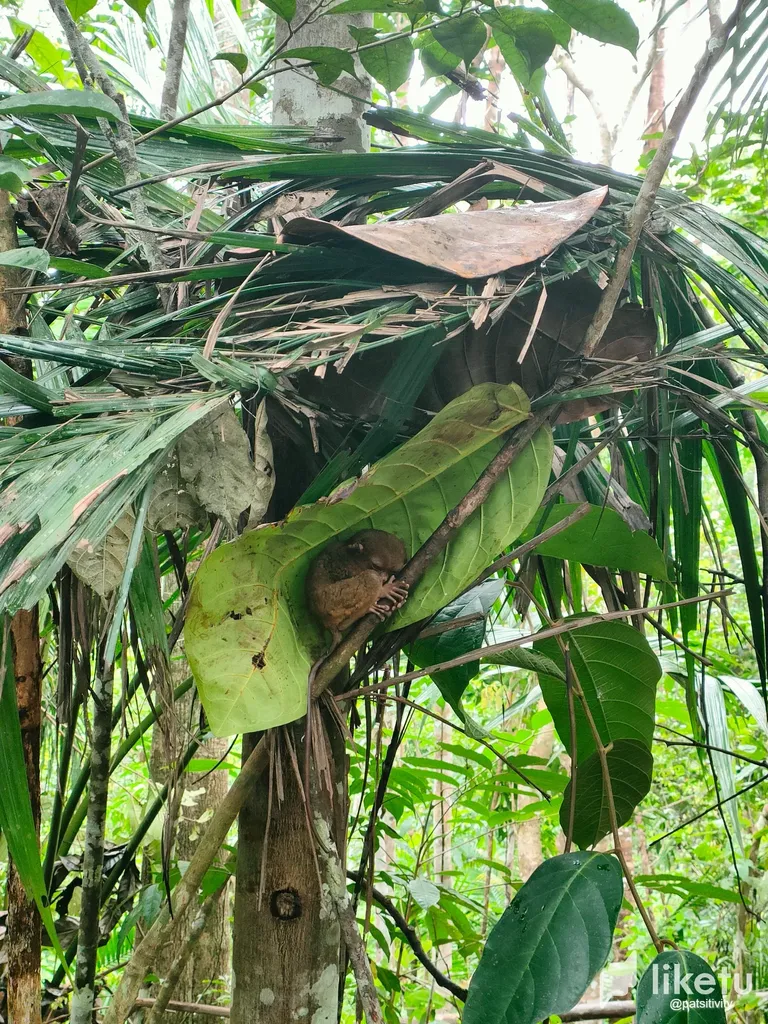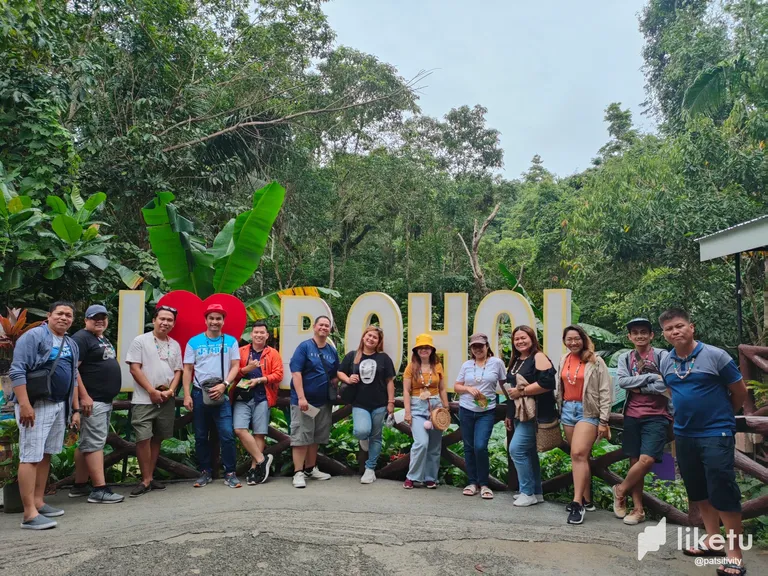 This is a miracle! It's been a while since I've posted daily. Lol, I'm multitasking at the moment. 💪 Having our late dinner and conceptualizing this post. I just presented in our planning currently happening here at San Remegio, North of Cebu.
After our "buwis-buhay" photoshoot in the man-made forest that I posted just yesterday, less than 3 kilometers away is the Bohol Tarsier Conservation. Back in 2016, I visited this place with Sales Managers but, of course, since we took the same route and it's for free, might as well explore the place again. From the name of this tourist spot, the main attraction here is the tarsiers. Haven't heard what are tarsiers? According to Britannica, the tarsier is "any of about 13 species of small leaping primates found only on various islands of Southeast Asia" and yes, that includes the Philippines. Tarsiers are very small that they only grow from 3.5-6 inches but what's interesting is that their tails could grow twice their bodies' sizes. Let's just put it this way, tarsiers are the world's smallest monkeys. If you haven't seen a tarsier before, just refer to the photos in this post.
As per the article in Animalia.bio, tarsiers could be found in the following Provinces in the Philippines, namely: Leyte, Samar, Dinagat, Siargao, Bohol, Mindanao, Basilan, and Maripipi but if you want to see them closely, the place to go is Bohol, specifically the Bohol Tarsier Conservation Area.
We spent less than thirty (30) minutes here but I learned a few things about tarsiers. First, they are nocturnal. Second, they're territorial, and last but not the least, they're solitary. You'll never see them in groups; they're always alone and would prefer quiet surroundings.
There are two basic rules when we toured here:
We can't use flash when taking photos of them
We have to stay quiet and minimize any unnecessary movement
You have to closely follow these guidelines when you tour around here.
---
For the best experience view this post on Liketu