This time I write about the locals. Now that I am seen here as an ex-pat, I often come into contact with the locals. That used to be very limited. You know the people in the resort where you stay, but you sometimes wonder how the population really is and lives. Usually, the employees in a resort are always very friendly. They get that in their training and of course, they hope that you leave a nice tip at the end of your vacation. But what about reality?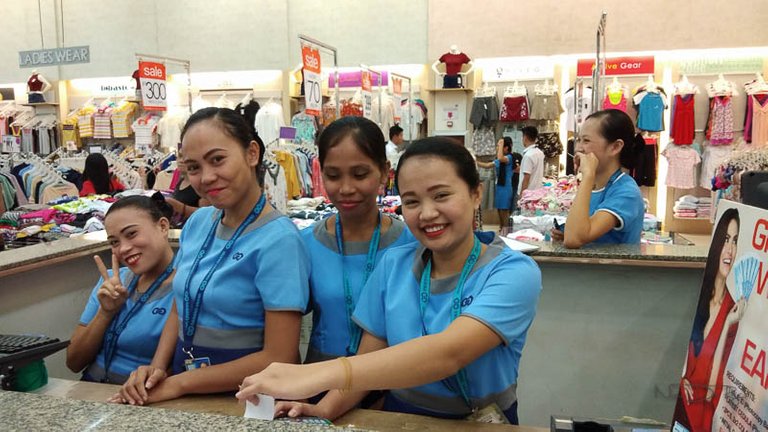 The very first time I came into contact with the Filipinos was when I went to visit the local market with another guest from the resort. That was in 2013, and also my first introduction to this country. Wherever you go in the world, visit a local market as much as you can. That already gives you an impression and is an ideal introduction. Ivo and I have always done that and so we have experienced very unique moments. At the market, I immediately noticed that almost all of the people here smile. And my first idea was that they smile at me to get a tip or something. It is not immediately the best thought, but the word "bakshish" was still fresh in my head. For those who do not know the word: it is a Persian word and it actually means "gift". Now you come across that word a lot in the Arab countries, India, and the Eastern European countries. But nobody asked me for money. At the fruit stalls we were looking at all the strange fruit and an old woman asked if we needed anything. We told her we just watched and there was so much fruit that we didn't know yet. And then she took a fruit, cut it open, and let us taste it. She immediately saw in my face that I did not like it so much and she did not insist on buying anything. And with my Western suspicion, I thought that was very strange. But otherwise, I didn't think about it ...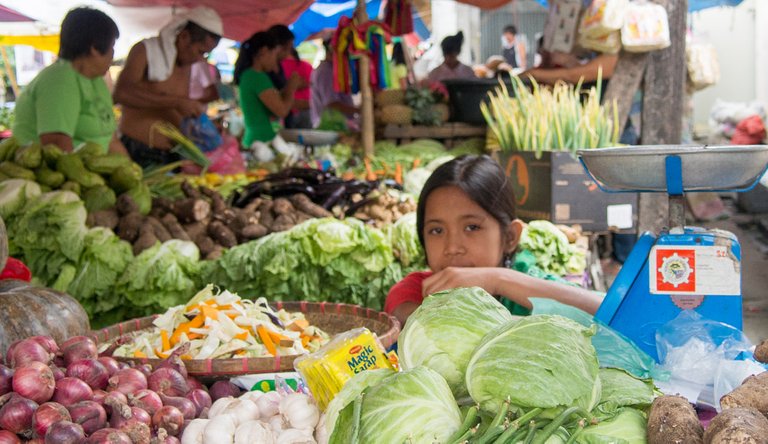 When I was just going to settle here, I had to buy a lot of things. And as a means of transport, I have a moped here. That is the easiest means of transport because you can't get ahead with a car. There are so many mopeds and tricycles here that you have to drive a car at a snail's pace. So I was shopping quietly and saw one fun after the other. That was very nice, finding everything to set up my own place and to make it personal. And of course, I was too enthusiastic. I come out of the store with different bags full of all kinds of things. But I had forgotten one thing ... I was with the moped. How was I supposed to get that at home? The Filipinos are very skilled at that. They can easily go with a whole family on a moped and then the rooster or goat also goes along. And a bag of 50 kilos of rice is no problem either !? But I was not used to that at the time ... I was standing there with all the bags around the moped and was looking at how I was going to solve that. I could, of course, rent a tricycle and have it brought home for me. When I was just about to do that, a man came to me and asked if I needed help. He suggested that I attach the bags that were the lightest in the middle of my handlebars. And before I knew it my problem was solved. The man smiled at me and wished me a safe drive home.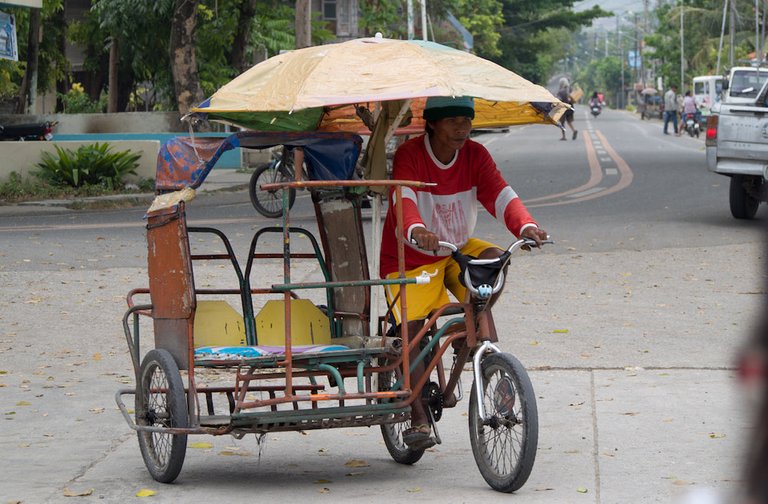 And to other day I went to buy a cupboard. I had not enough room here to store my stock neatly, so I decided that I could buy a cupboard. No sooner said than done. I asked for the cupboard to be delivered at home. It is a kit, but here they have put it together for you in the store. So no curse at home to read that plan and find those screws. The easiest way that I was driving ahead with my moped and that the driver would follow me with his truck. I had to wait a while, because they were going to arrange a driver. Then it was delivered immediately. When that man was there and the cupboard was loaded, the salesman asked me if I had someone at home to take the cupboard off the truck. I said I was alone and then he suggested to wait another 15 minutes. Then he had his lunch break and then he would ride the truck to unload the cupboard and bring it into my house. Well, my mouth fell open. I have often experienced the friendliness and helpfulness of the Filipinos here, but this really surpassed everything. We cannot imagine that in Belgium. A salesman who just gives up part of his lunch break to drive back and forth and help.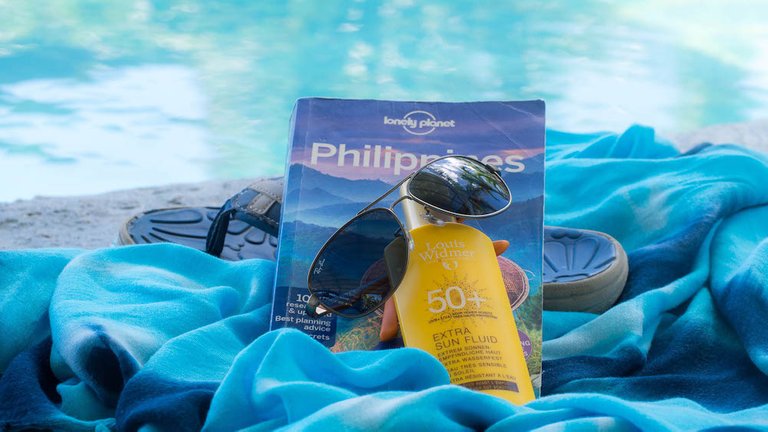 Well, hats off for the Filipinos ... We can still learn a lot from this!