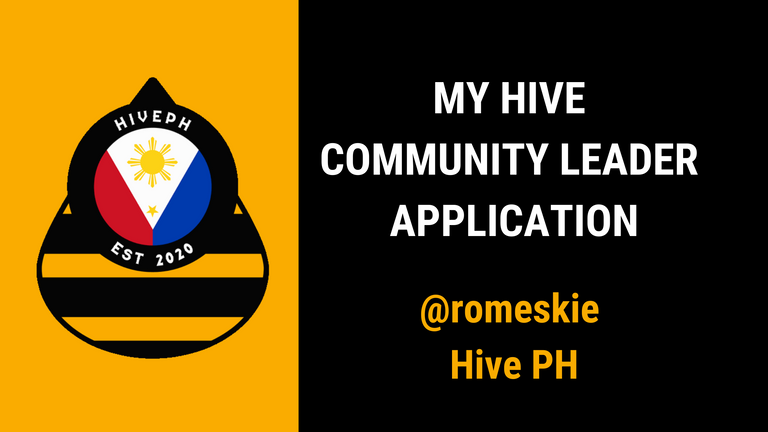 My Name is
@romeskie
and this is my application for the Hive Community Leader. I am a homemaker, a homesteader, a homeschooler, and a crocheter, among others. Currently, I am holding the Lead role in the Hive PH community. We provide support for our fellow Filipino Hivers by providing them with information and guidance - especially the newly onboarded members and featuring the best works under the
#hiveph
tag. I manage and maintain the communal account
@hiveph
. In line with our motto ***Supporting Filipinos worldwide***, we produce regular curation posts every week, along with tutorials, how to's, and guides, aiming to help the Hive newbies. I am backed by a team sharing the same heart that wants to help better the Filipino community.
---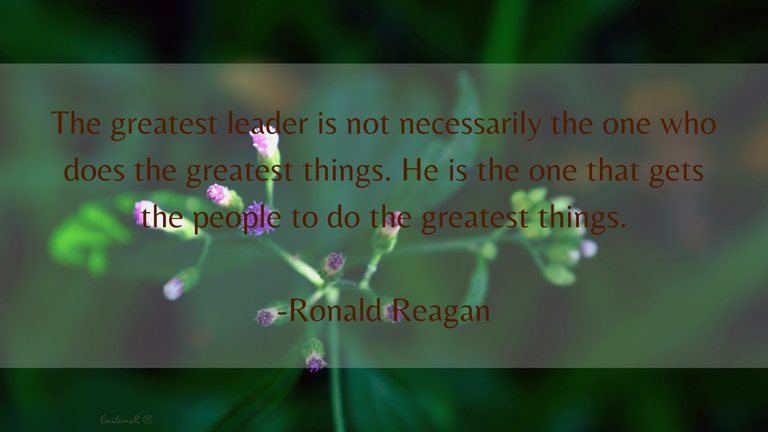 ---
Leadership Skills
Leading the Hive PH community, while very much fulfilling, is a challenging feat. One thing is for certain, this task cannot be completed by ones self. Which is why I gathered a diverse group individuals equipped with distinctive skillsets. I have the ability to see the skills and talents of other people, and make use of those in aid of our common cause.
Our team consists of different people that tackle different aspects of the community. I have employed the curation expertise of @themanualbot, @arrliinn, @ybanezkim26, @markjason, @czera, @leoneil, @jemzem, @jude.villarta, @juanvegetarian, and @mrnightmare89. All of them have different specializations thus, covering a wide variety of contents. We also have approached various content creators like @gohenry and @guruvaj to help us in creating useful articles not only for the newbies but for the tenured as well.
As a way of safeguaring the community, our team not only consist of curators and writers. We also have our Community Ninjas, @adamada and @hiddenblade who helps us in investigating plagiarism and prevent abuse cases from happening in community.
Along with @bearone, we are striving in keeping the community running.
One of my best suit is motivating people. I am very approachable and helping the members in our community is my second nature. My loyalty and duty is to the community, which is why I am proactive in making initiatives for its growth.
Hive PH Initiatives

Hive PH aims at helping and guiding our new members in the community. We support not only by upvoting and promoting quality posts but also providing tutorials and mentoring.
One of the things that I am most proud of is my passion for growth. That very same passion extends to the @hiveph community. More than just inviting people to join in the band, my advocacy is educating and guiding Hivers in their blogging journey.
Our curation posts have featured the best articles posted through the Hive PH community and under the #hiveph tag. Along with @themanualbot who co-authors with me, we have produced various articles about tutorials and walkthroughs aimed at guiding our newbies. I have also led a team of writers that contributed insightful and useful articles for the community.
Our Hive PH Power Up day launched last June will have its second tranche this coming October 1st where we are partnering up with the global Hive Power Up Day. This initiative has aided in the significant growth of Hive Power among our newbies.
One of the goals that our team has set is increasing engagements which is why we initialized the comments contest, and later on started the
Hive PH Contest.
Social Media Promotion/How and Why do you Promote Hive
All our posts in our @hiveph account is shared through our Twitter: @hivephofficial and our facebook page Hive PH.
I have my twitter account as well which I use to promote Hive: @romeskie_
Hive is more than just a platform where you post your contents and earn from it. It is a community where each of us grow alongside each other. It is a place where we can be our best selves without worrying that we might be ridiculed or shut down. It is for this reason that Hive has become more rewarding beyond the monetary gains. And this is the very same reason I am going beyond just promoting Hive to my peers, I am instilling the passion for Hive amongs our members and potential teammates.
---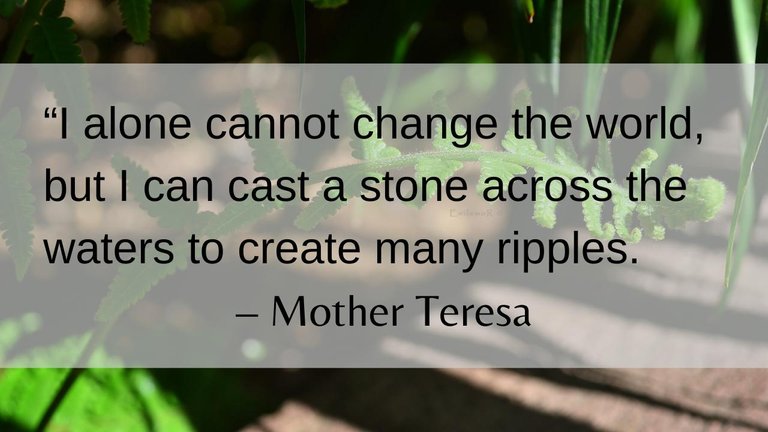 ---
Why you want to become a Hive Community Manager
The passion I have for the community has been brought about by the community itself. I believe that my voice can make a difference. Our community is young and our growth is at hand. We want Hive PH to be part of the growing community and with my persistence, integrity, and loyalty to the community, I know that we will be able to help make Hive flourish.
My Hive Vision
Hive is a haven for growth where talents are cultivated and people are encouraged. This is where we create the good, enhance what needs to be improved, and prune out the bad. I have seen how the best in us reacted when the worst tried us all, and Hive is the product of our unity and sense of community.
My Pledge
Hive has been a home to me where I can hone my skills and interact with likeminded individual. I pledge to protect this community by observing and following the HIVE Community Manager's Responsibilities and Guidelines. I will promote Hive and continue assisting new comers as they arrive, making their initial Hiving experience easy and breezy. I promise to carry out all promotional plans and actions that will help Hive prosper.
This is my application for the Hive Community Leaders, an initiative of @3speak, in Conjunction with @theycallmedan's #MyCountry Initiative, more details can be found here
¨ðº°˜¨ ¨˜°ºð¨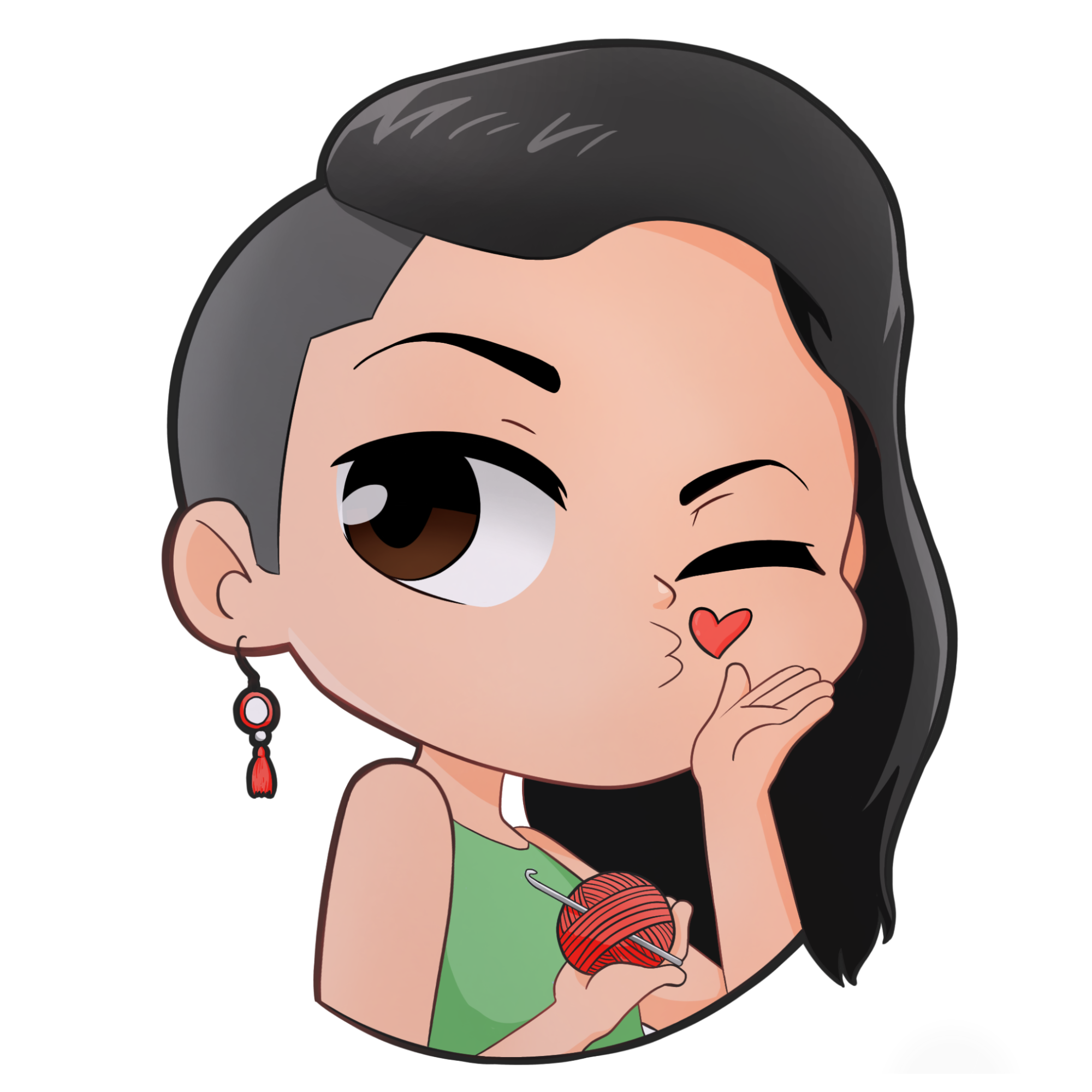 @romeskie is a full-time stay at home mom juggling homeschooling, crocheting, and homemaking. A Business Administration graduate with a major in Marketing who ended up in the contact center industry, on the frontlines, climbing her way up to Workforce Management where she found her passion in real-time analysis and management. A once self-proclaimed careerwoman who soon realized homemaking was her real calling. Her passion varies from reading, writing, photography, and most of all, crocheting.
Connect with her through her Facebook Page: The Leftie Crocheter and on Instagram. Feel free to subscribe to her Youtube Channel: The Leftie Crocheter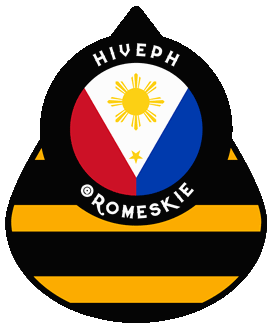 Big thanks to @bearone for my Hive PH badge.