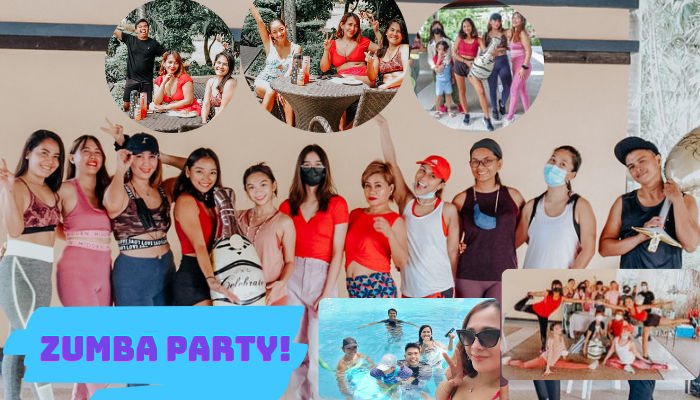 I've been here in hive for just 18 days and Cebu Hive is really awesome, especially this beautiful hiver who just celebrated her 4th year BLOGHIVERSARY.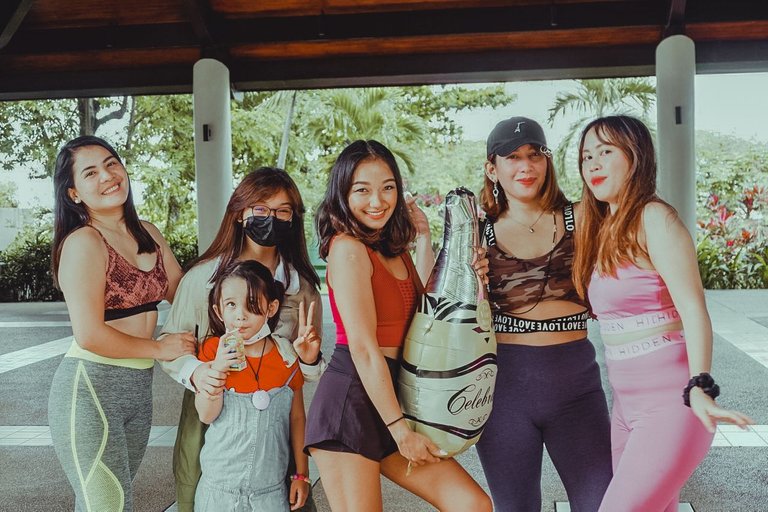 Gilaine of @purepinay invited us over yesterday for a Zumba Party! It was an unplanned event that turned out really great. I get to meet my fellow Cebu Hivers again and get to ask questions relative to the platform. And oh, I get to bring my daughter as well that was so happy because she gets to enjoy the holiday with her momma and met a new friend which is Gilaine's adorable son. Along with me is my niece @kcwonders together with my sisters too @jongcl and @eeventuree that will soon be introducing herself as a new member of Cebu hive.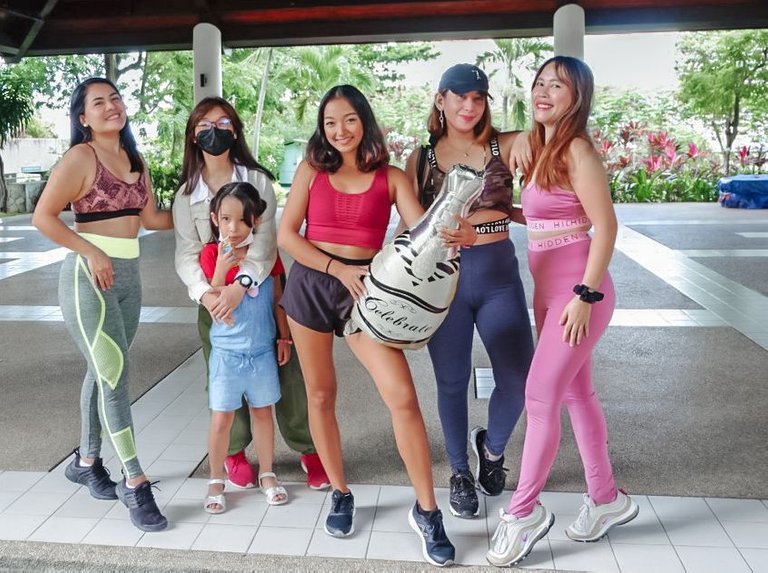 Because it's a Zumba Party, we started the event dancing our hearts out. Just like Gilaine, I also love dancing. It was a perfect way to sweat it out but at the same time you get to enjoy doing it.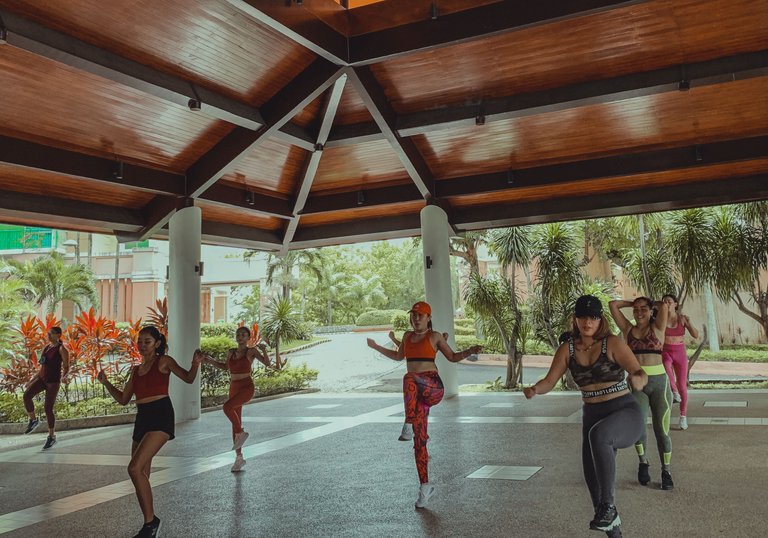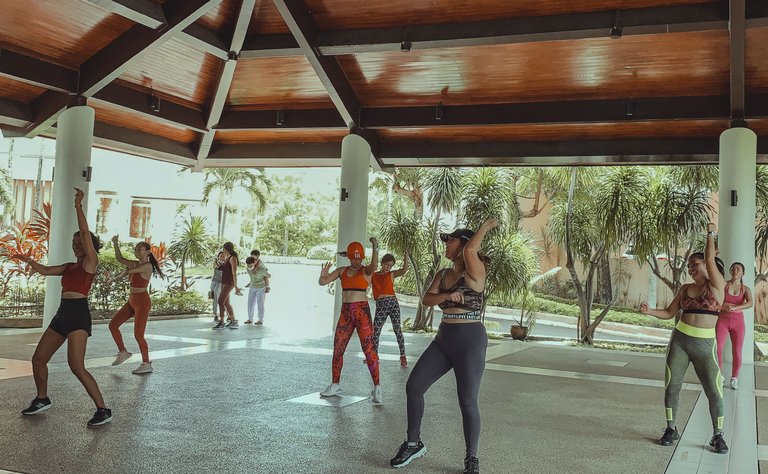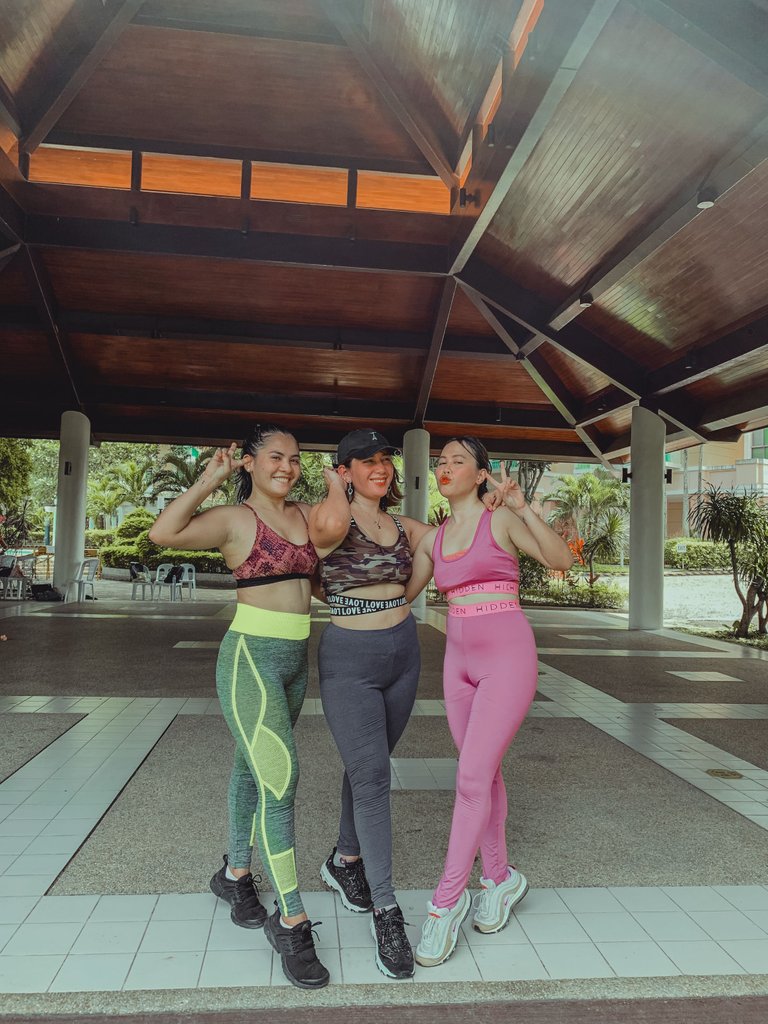 --meet the hive sisters @eeventuree @sassycebuana @jongcl ---
Just after we sweat it all out, the next activity is eating! Yes! Gilaine prepared a feast for breakfast. And shout out to @hiraya and @itsmiessyonpeakd for helping Gilaine on distributing the food, coffee, tea and a lot more. 😊
Shoutout to @thegaillery and @ybanezkim26 as well for teaching us more about how to withdraw the earnings step by step along with @intoy.bugoy who's also listening to them while we're eating our Suman (sticky rice). I think Gail has a photo of our Suman session 🤣.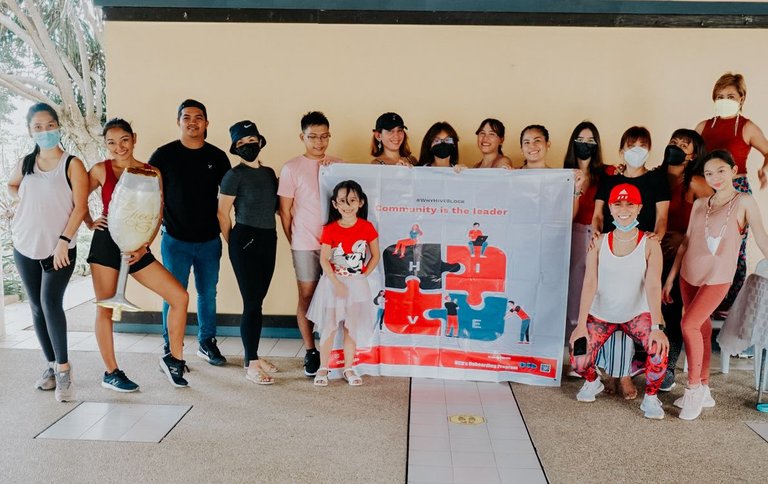 And then we had our photo op with my cute daughter in the center.
Right after our eating session we headed to the pool to freshen up and had a small chitchat about hive.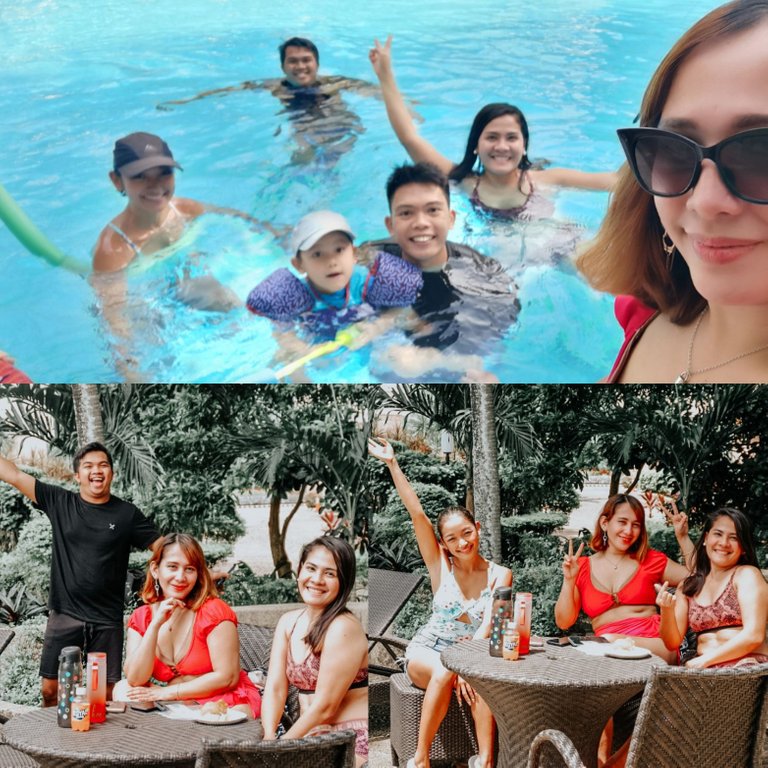 ---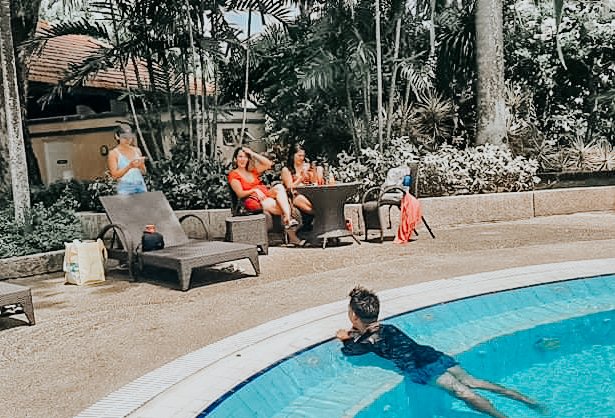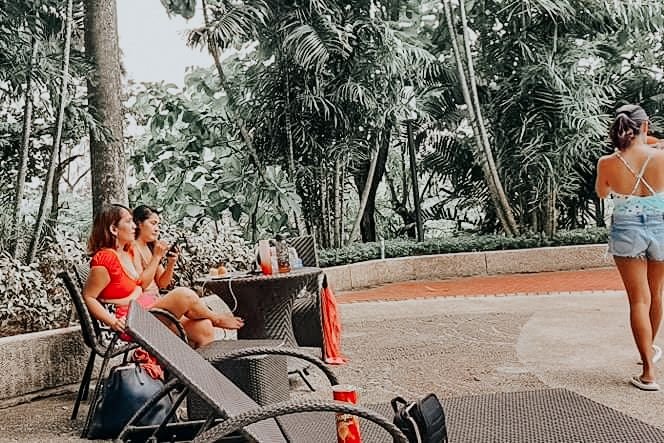 ---
---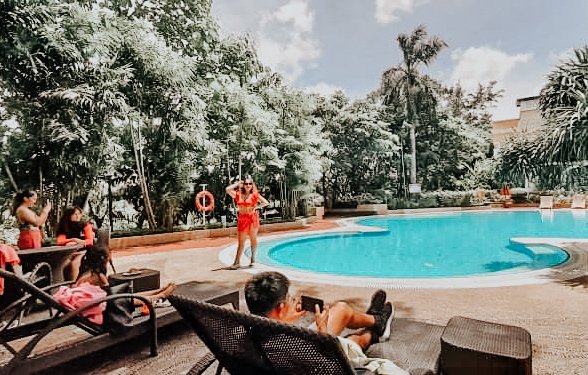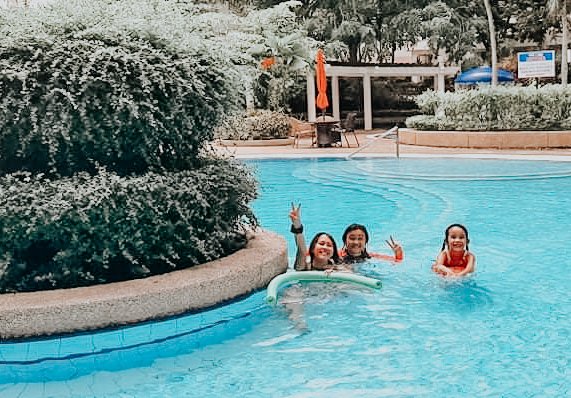 ---
Look at @ybanezkim26 working while enjoying the view. Gilaine made him swim though. 🤣
And then after a few hours Gilaine ordered something for lunch again! Haha, it was more of a feast day than zumba day and thank you again Gilaine for being so generous. God bless your beautiful soul. 🤗
Also thank you for the Korean food @hiraya (I just really love Korean food) 🤗 .
I'm already Looking forward to see you guys again on the next event.
Thank you for being a supportive community! And Happy Hiving!
Photo credits: (Most of the photos were grabbed at @purepinay 's website and pool photos sent by @intoy.bugoy )
And here's an ootd for the gram.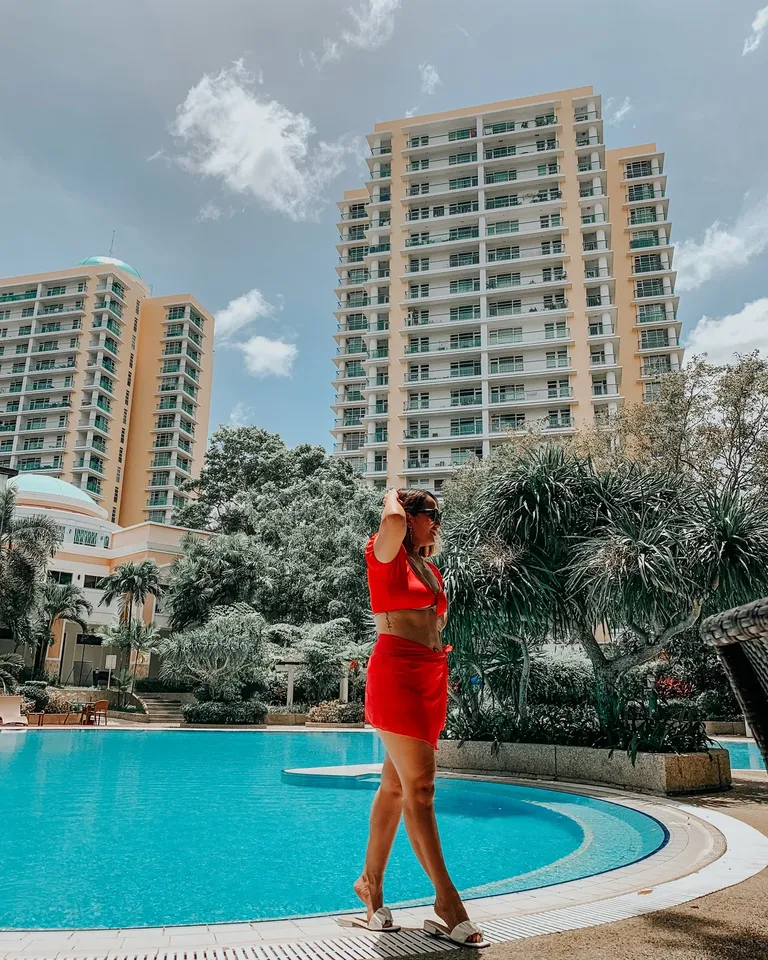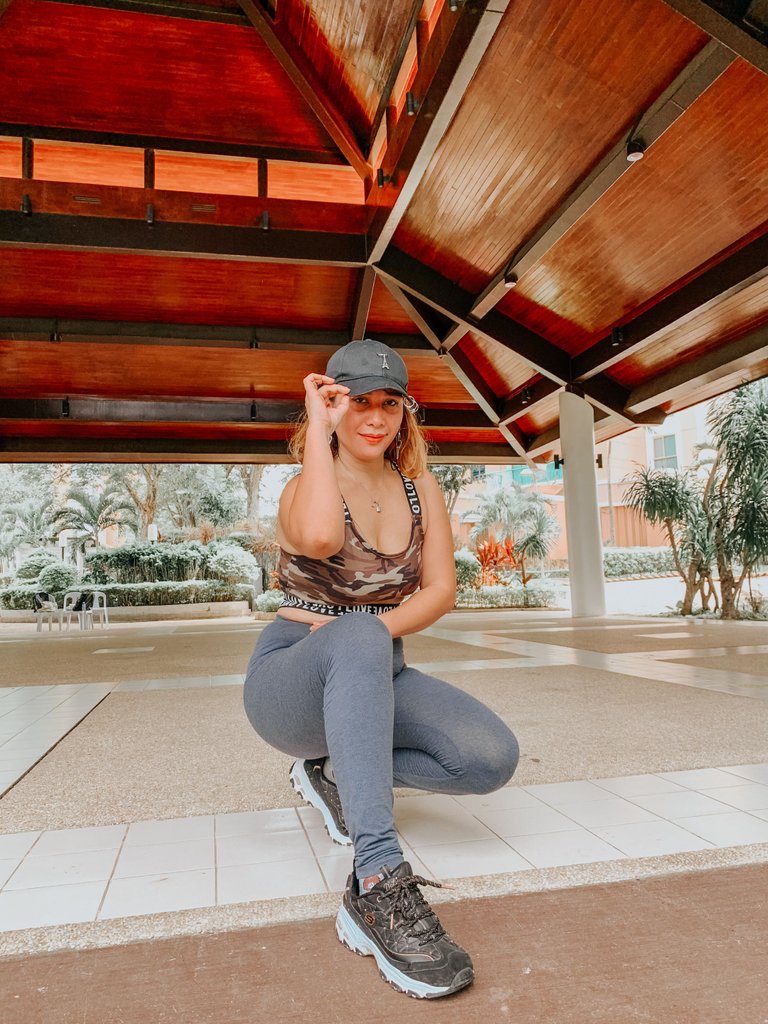 ---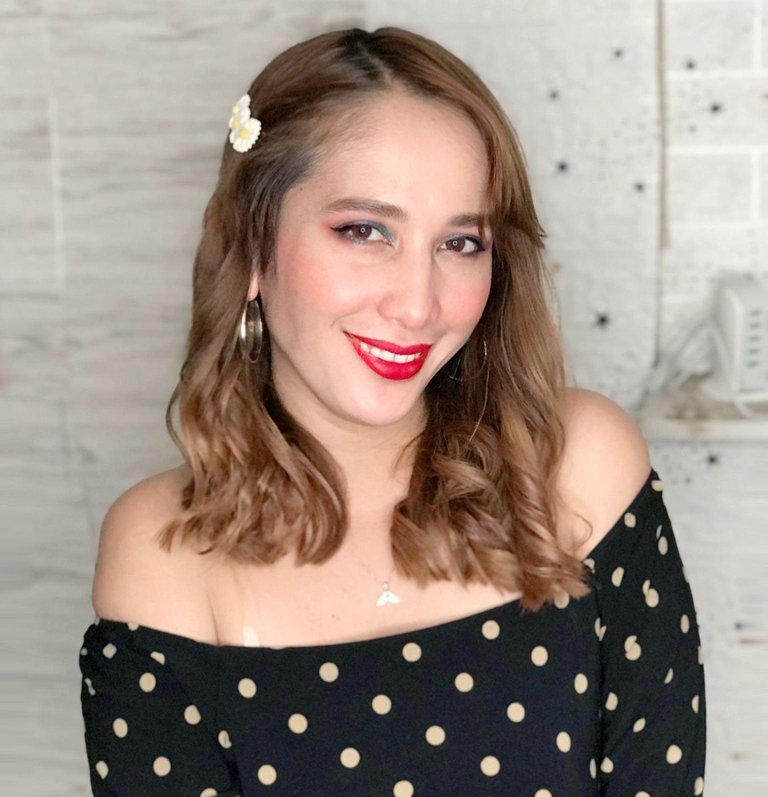 Sassy Cebuana
Sassy Cebuana blogs about her personal style, lifestyle, travels, and shares about her experience being a single mom and everything in between. She wanted to inspire others by documenting it here at this little corner in hive.
If you love her content, it will mean a lot if you upvote and leave a comment for this single momma. Feel free to reblog as well if you love to. Don't forget to follow her as well, for more blog updates!
---
Originally posted on Sassy Cebuana. Hive blog powered by ENGRAVE.
---
Originally posted on Sassy Cebuana. Hive blog powered by ENGRAVE.