Hello Everybody,
After 7 editions, here are the updated charts for #WhoAreTheyPhilippines project.
From these, you'll:
See the progress in terms of monetary rewards, contributions, comments, upvotes and reblogs from the 1st edition to the latest
Have a complete and transparent view on the contributions (as of this post)
This week, I have removed the Top Commenters and Top Rebloggers Charts. It would appear that they will always show the same data since it's mostly the same Hivers engaging every week.
I have, instead, added an area chart and column bar chart showing the post payout and contribution values per feature.
In case you'd like to see different charts or statistics, just let me know and I can potentially work on it provided that the data is available. The same way, I could remove the ones you judge useless.
---
Editions Statistics
Post Payout Vs Contribution
These charts clearly show that with the exception of the third #WATP feature, the contributions make for most of the amount handed over to the person.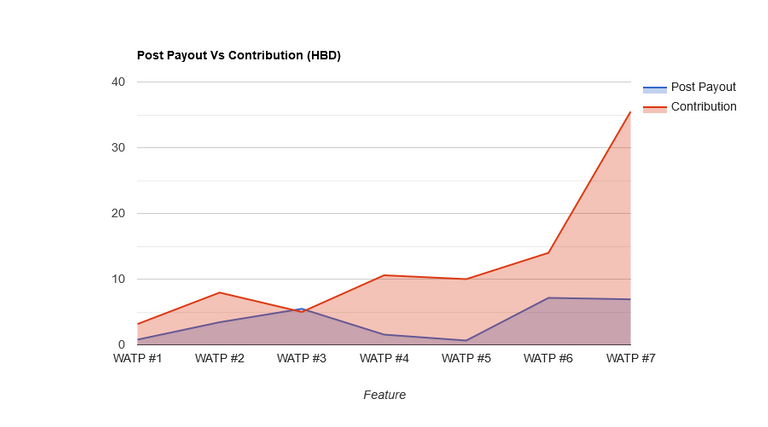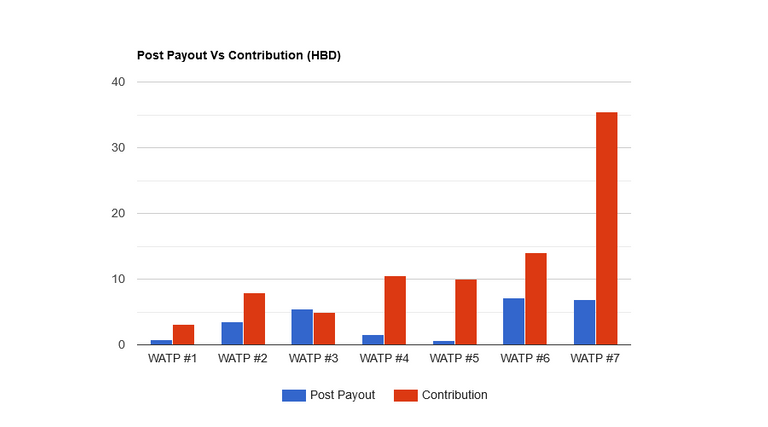 Monetary Rewards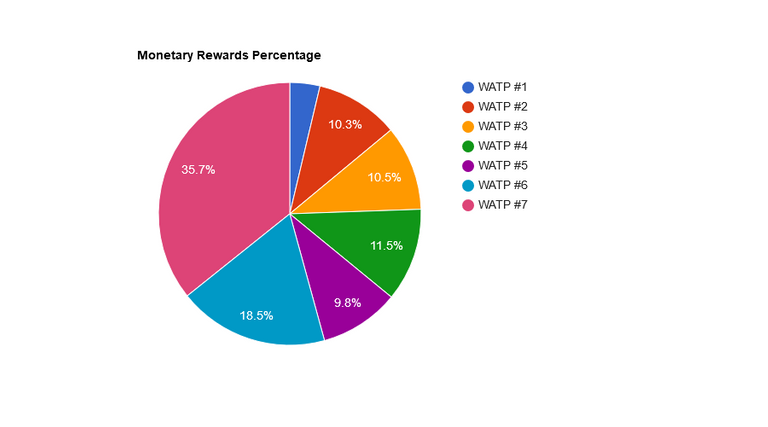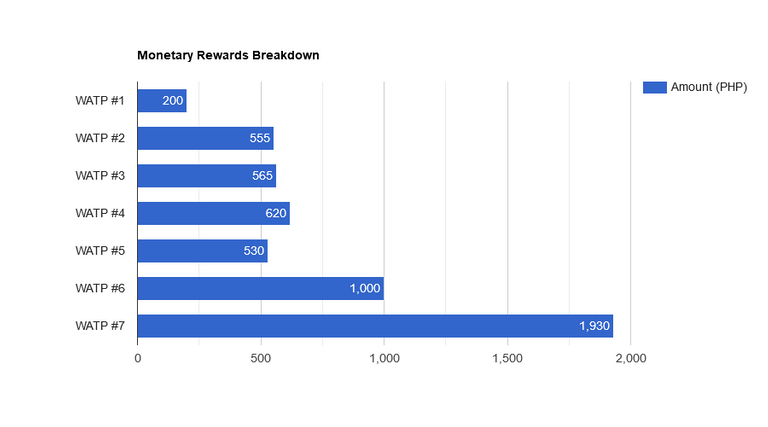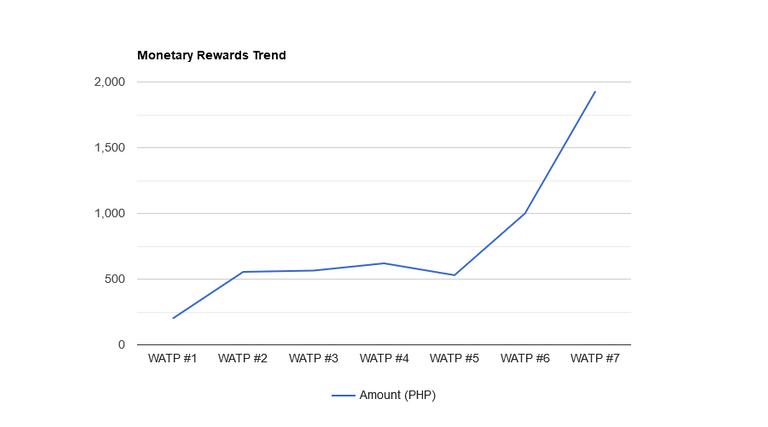 Used Contributions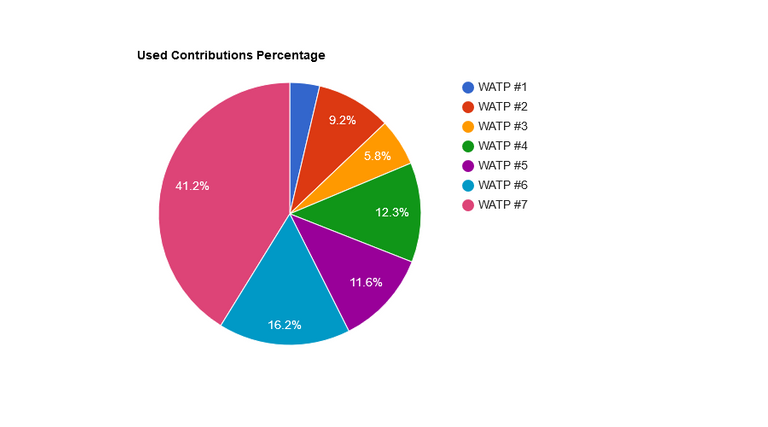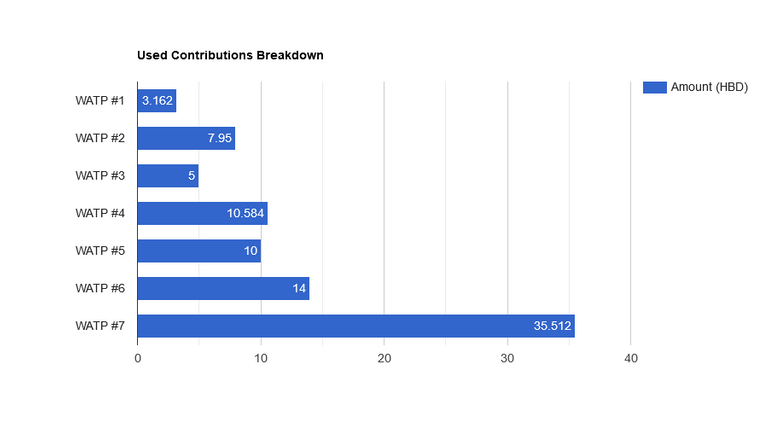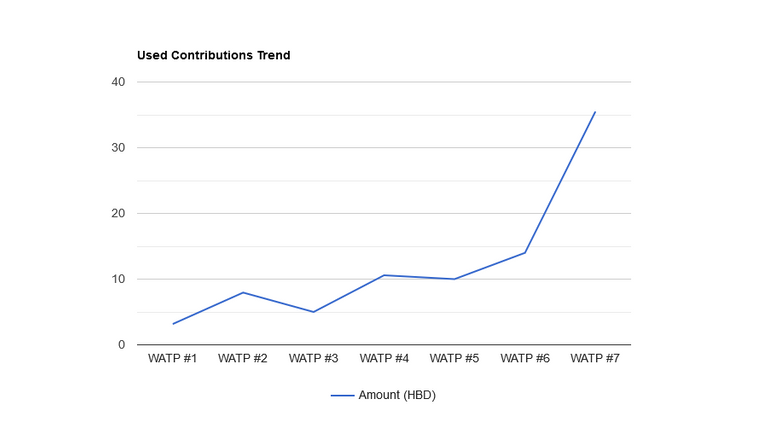 Total Upvotes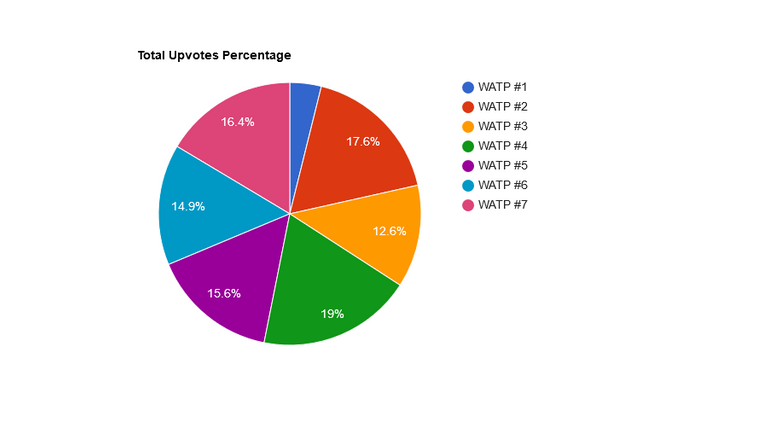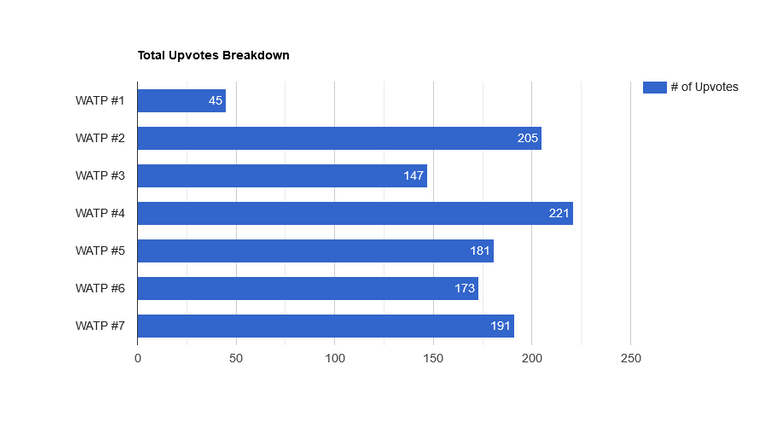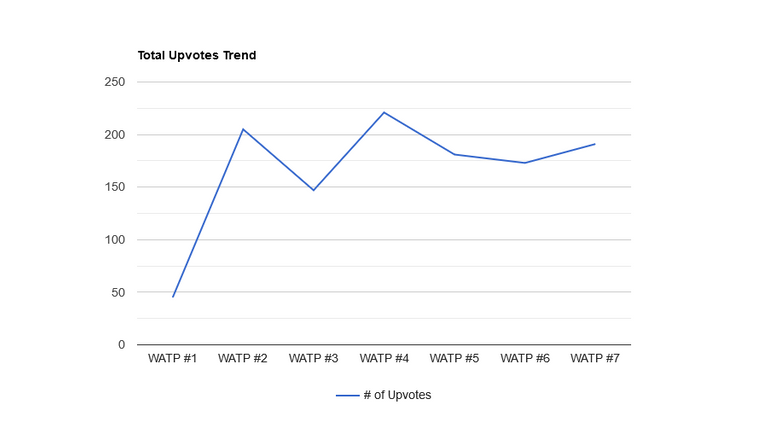 Total Comments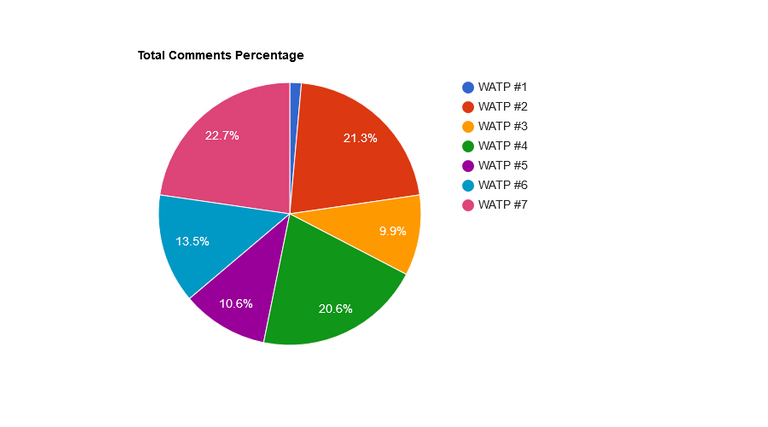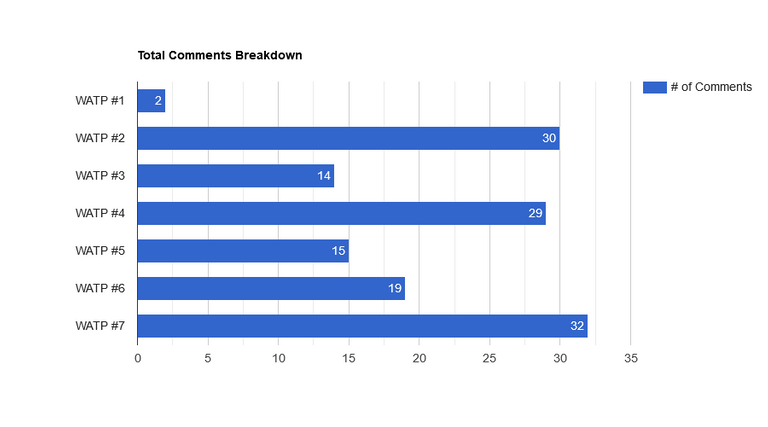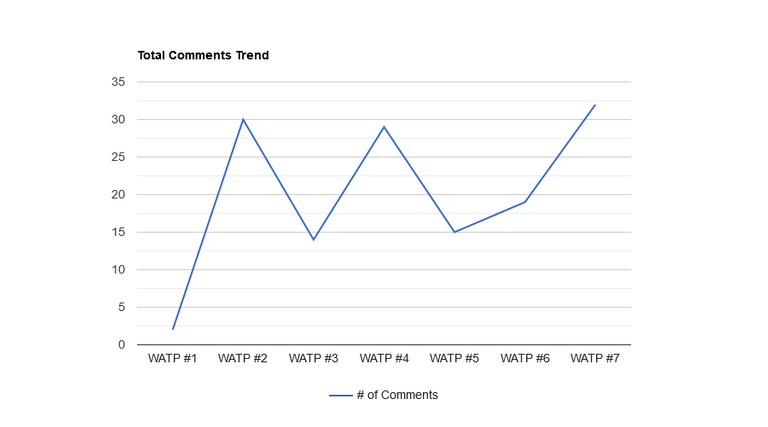 Total Reblogs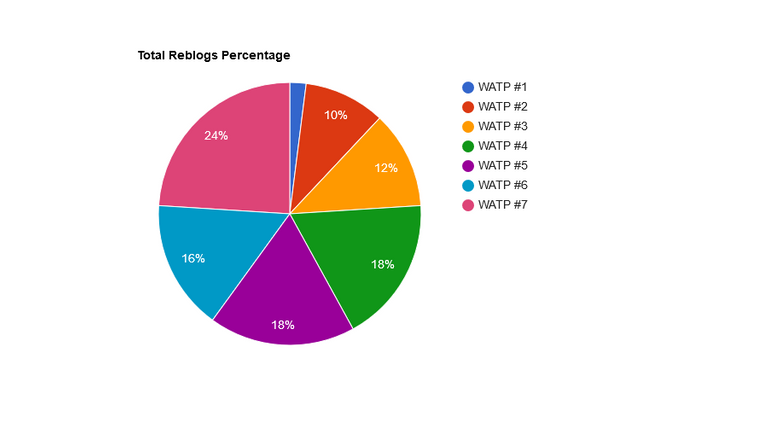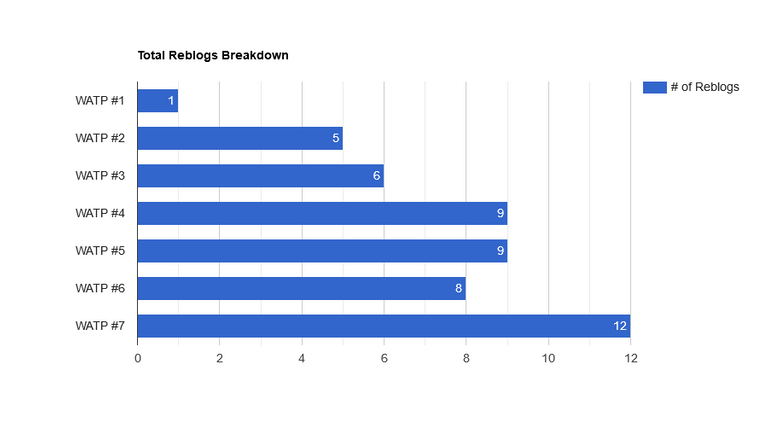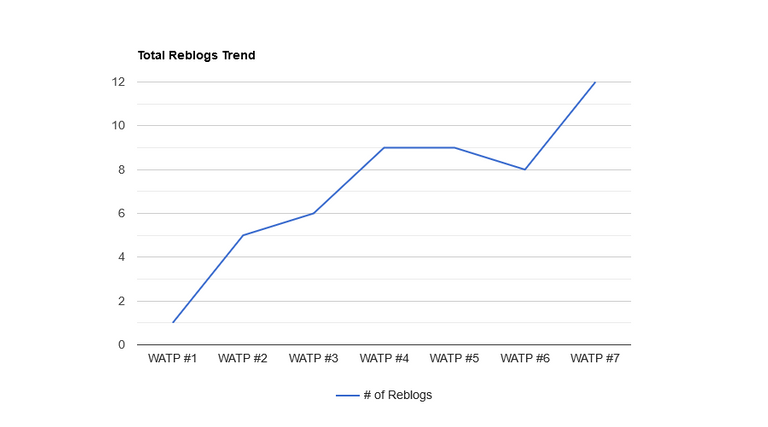 ---
Contributions
The list of contributors is slowly growing which is great news 🙂
A big thank you to @ybanezkim26, @kayceeports2020, @discoveringarni, @romeskie, @iamraincrystal, @iamyohann, @kneelyrac, @josejirafa, @wandergirl, @jubei333, @macchiata, @viking-ventures and @mrnightmare89 for their contributions.
Total Contributions Received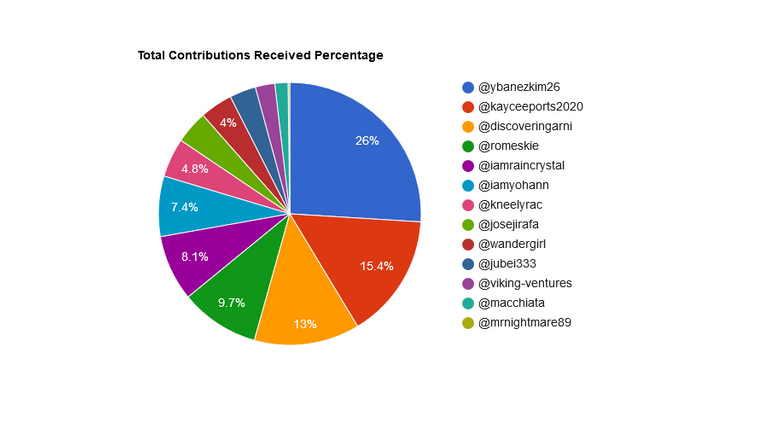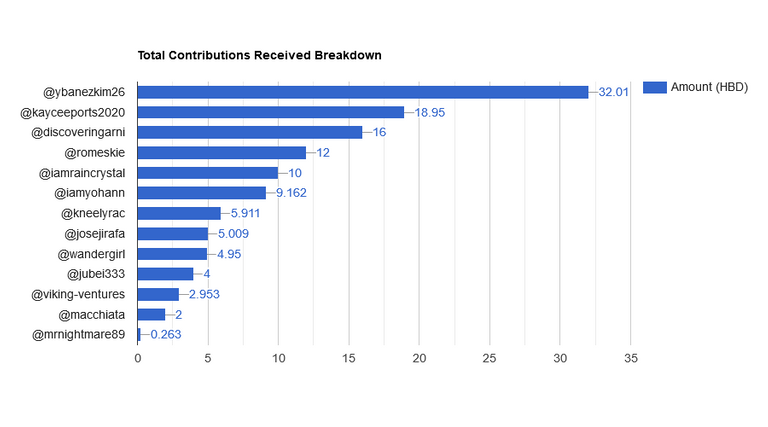 Total Contributions Used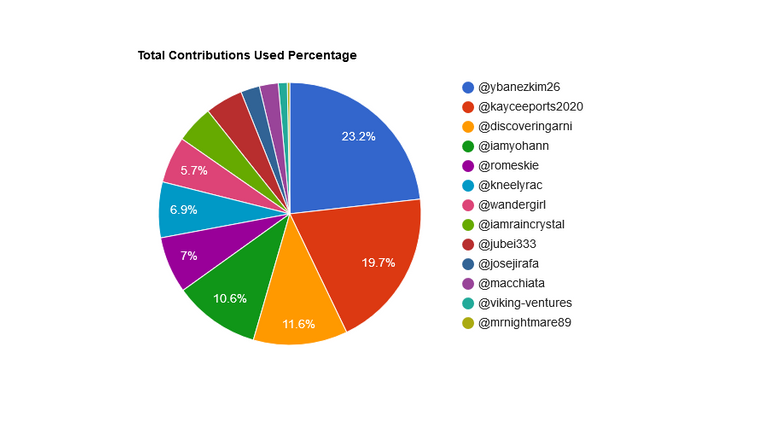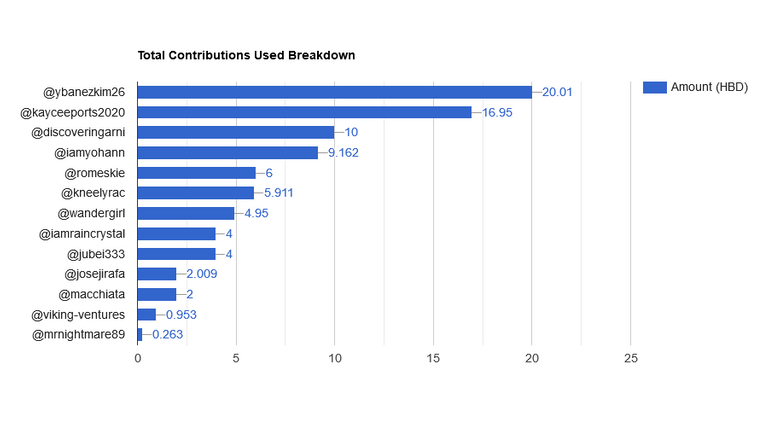 Remaining Contributions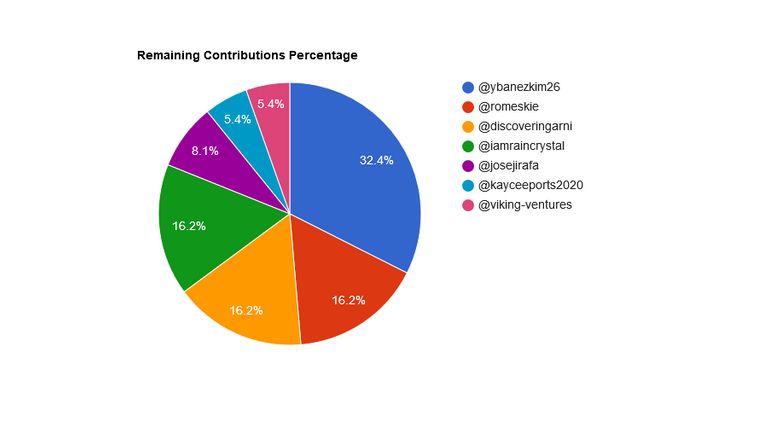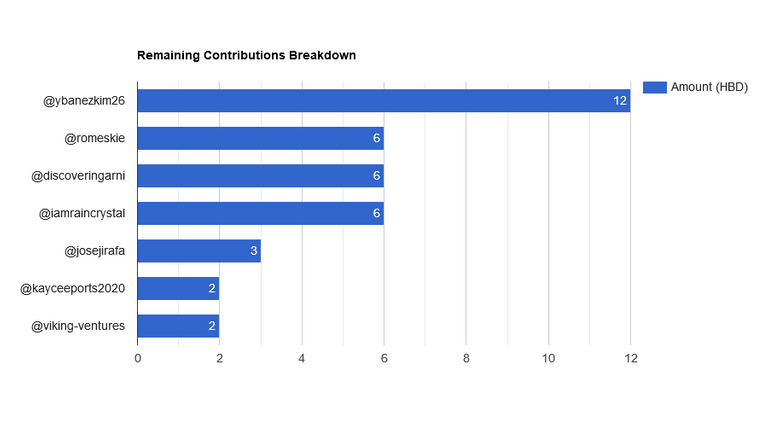 ---
Top Upvoters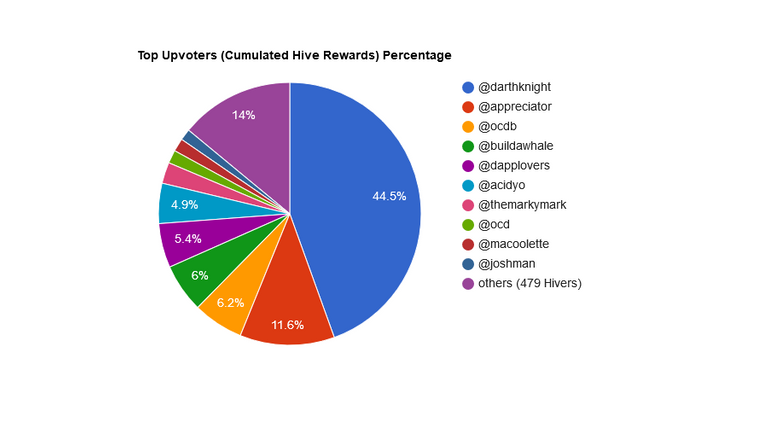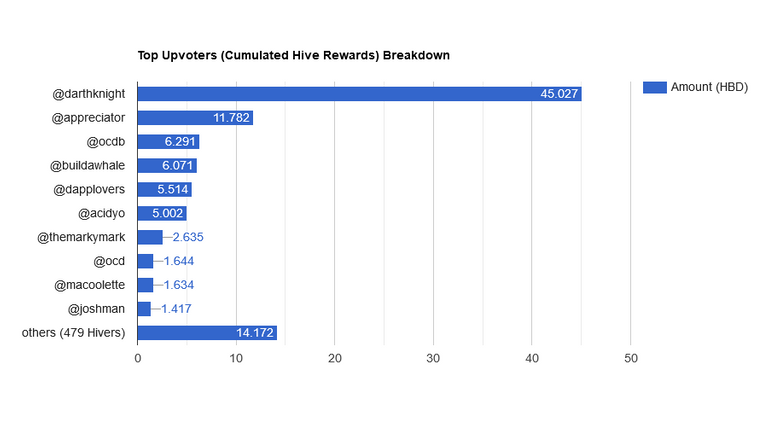 ---
This is it for this week, any feedback would be greatly appreciated.
For all of you being tagged to this post, leave a comment if you don't want to be mentioned in the future.
I'll see you next week with the updated statistics.
Please note that this post is set at a 50%/50% payout and the HBD part of it will be kept aside for a potential undervalued feature.