Hola a todos mis queridos lectores de Hive❤️, en especial a mi comunidad de Full deportes.
En esta ocasión les quiero compartir lo que fue mi primer entrenamiento🚴‍♀️ de este año 2023, el cual lo realicé en compañía de mi amigo ciclista Eduardo🤝, el 3 de enero📆, estuvo un poco accidentado pero de ello aprendimos algo y se los quiero compartir hoy☀️.
En conjunto con algunos datos, fotos📸 y aprendizajes🚲, espero les sirva y lo disfruten un abrazo.
Hello to all my dear Hive❤️ readers, especially my Full Sports community.
On this occasion I want to share what was my first training of this year 2023, which I did in the company of my cyclist friend Eduardo🤝, on January 3🚴‍♀️ 📆, it was a bit bumpy but we learned something from it and I want to share it with you today☀️.
Along with some facts, photos📸 and learnings🚲, I hope a hug serves you and enjoys.




Ese día salí de mi casa a eso de las 7:25am🌥️ para encontrarme con mi amigo a mitad de camino🛣️ hacia nuestro destino pero cuando llegue me encontré con👀;
That day I left my house at about 7:25am🌥️ to meet my friend halfway🛣️ to our destination but when I arrived I met👀;




Algo que nos pasa a todos en algún momento a todos los ciclistas (una pinchada de llanta)🤕, la cual resolvimos gracias a las herramientas🔧🧰 y repuestos que llevábamos encima de emergencia👁️‍🗨️⚠️ (siempre lleven sus repuestos en sus rutas).
Y empezamos a subir por la vía del castaño hasta llegar a la carretera de Choroni⛰️;
Something that happens to all of us at some point to all cyclists (a flat tire)🤕, which we solved thanks to the tools🔧🧰 and spare parts that we carried on emergency (always carry their spare parts on👁️‍🗨️⚠️ their routes).
And we started to climb the chestnut road until we reached the Choroni⛰️ road;



Una de las rutas más difíciles para muchos debido a su altas inclinaciones📐...
En la ruta cada quién iba a su ritmo🔥, mi amigo Eduardo llegó primero que yo a la primera estación llamada Cucuruma🚵‍♀️📍;
One of the most difficult routes for many due to its high inclines📐...
On the route everyone went at their own pace🔥, my friend Eduardo arrived first than me at the first station called Cucuruma🚵‍♀️📍 ;



Pero yo llegué bien que fue lo importante😂.
En Curucuruma existe una cascada🏞️ bastante conocida por los ciclistas;
But I arrived well that was the important😂 thing.
In Curucuruma there is a waterfall🏞️ well known by cyclists;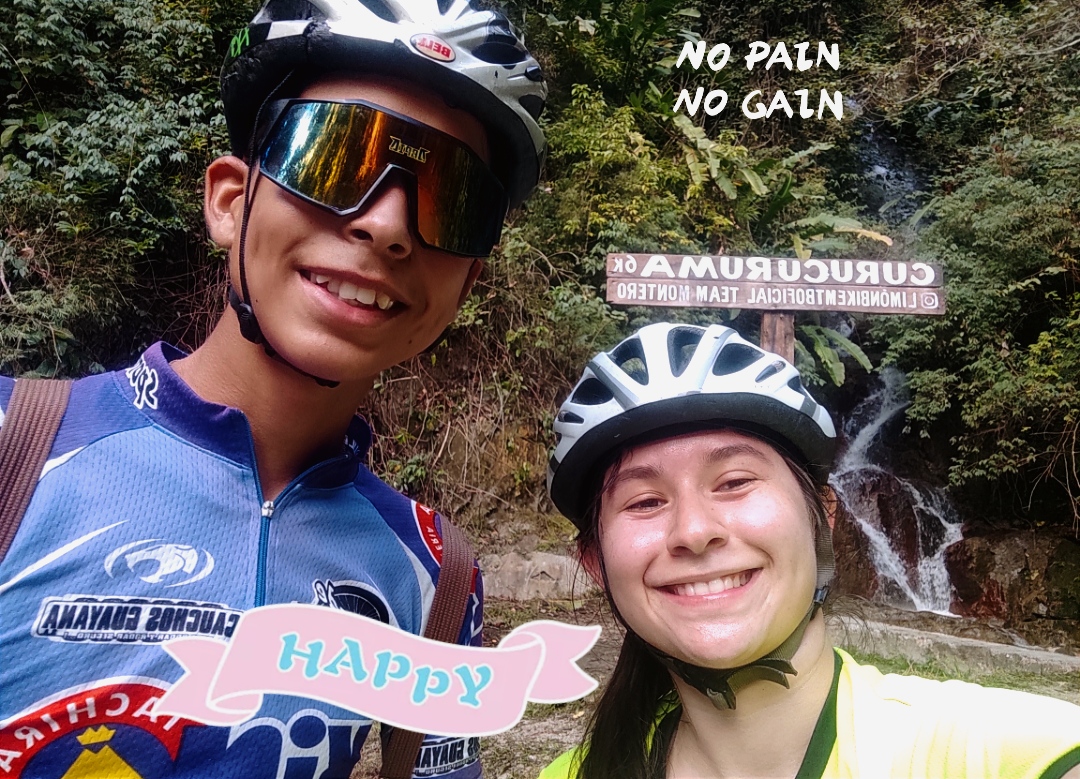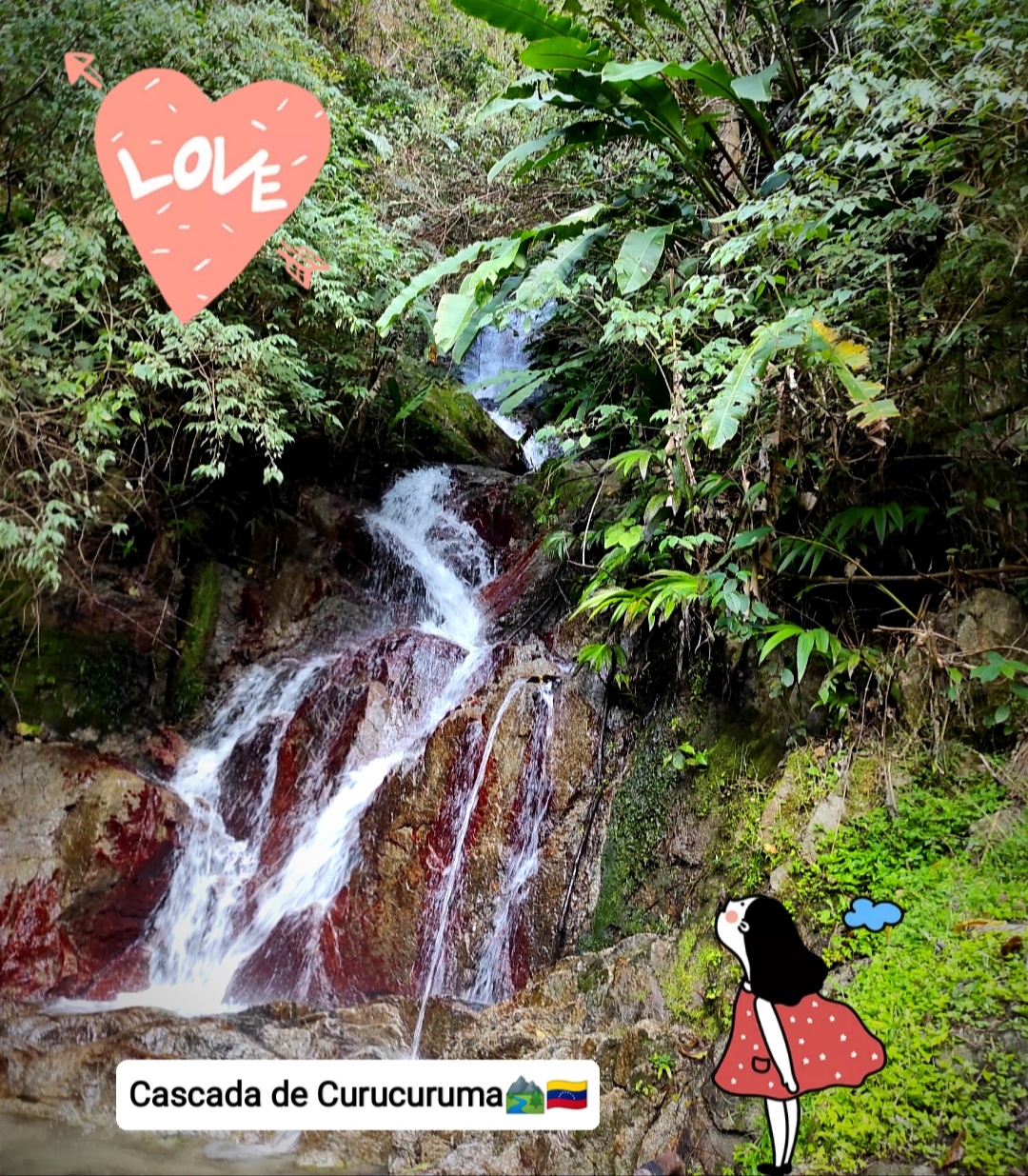 Donde muchos recargan sus suministros de agua🚰 y donde otros incluso se refrescan en una ducha de agua montañesa🚿⛰️.
Pero no fue hasta llegar a la temible Danta (la parte más alta e inclinada de la ruta🚲⚠️) donde tuvo lugar otro incidente🤕;
Where many recharge their water 🚰 supplies and where others even cool off in a mountain🚿⛰️ shower.
But it was not until reaching the fearsome Danta (the highest and steepest part of the route🚲⚠️) where another incident🤕 took place;




Pues ese día habían muchos carros subiendo🚗🚐 a Choroni por ser de los primeros días del año y nos pasaban muy cerca y a gran velocidad🏎️🕒, por lo que nos tuvimos que devolver ya que uno de ellos golpeó ligeramente a mi amigo Eduardo en la pierna🦵.
Y preferimos por seguridad retornar a la ciudad🏙️;
Well, that day there were many cars going🚗🚐 up to Choroni because it was from the first days of the year and they passed us very close and at high speed🏎️🕒, so we had to turn back since one of them lightly hit my friend Eduardo in the leg🦵.
And we prefer to return to the city🏙️ for safety;



Gracias a Dios no sucedió algo peor pero nos pareció algo triste que las personas que conducen no tienen da de consciencia💭 con los ciclistas muchas veces👎.
Y bueno este fue mi recorrido;
Thank God nothing worse happened but we found it somewhat sad that people who drive do not have a conscience💭 with cyclists many times👎.
And well this was my tour;




El cual realice en Strava📲, que registra incluso los segmentos de la ruta donde realizaste ciertos esfuerzos🤯 y te ayuda a medir tu rendimiento🔥.
Which you do in Strava📲, which even records the segments of the route where you made certain efforts🤯 and helps you measure your performance🔥.
📐🏞️🚿⛰️🚰🤕⚠️🚲🚗🚐🕒🏎️🦵🏙️👎🚵‍♀️
Espero les haya gustado este recorrido, recuerden tener precaución al manejar (bici y automóviles)👀, tomar siempre mucha agua💧 y mantenerse activos físicamente💪.
Nos vemos en otra aventura deportiva, un abrazo❣️, aquí para ustedes @Carlitazulay.
I hope you liked this tour, remember to be careful when driving (bike and cars), 👀 always drink plenty of water💧 and stay physically💪 active.
See you in another sporting adventure, a hug❣️, here for you @Carlitazulay.

Estas fotos fueron tomadas y editadas con mi teléfono📸 Redmi Note pro 9
These photos were taken and edited with my Redmi Note pro 9 phone📸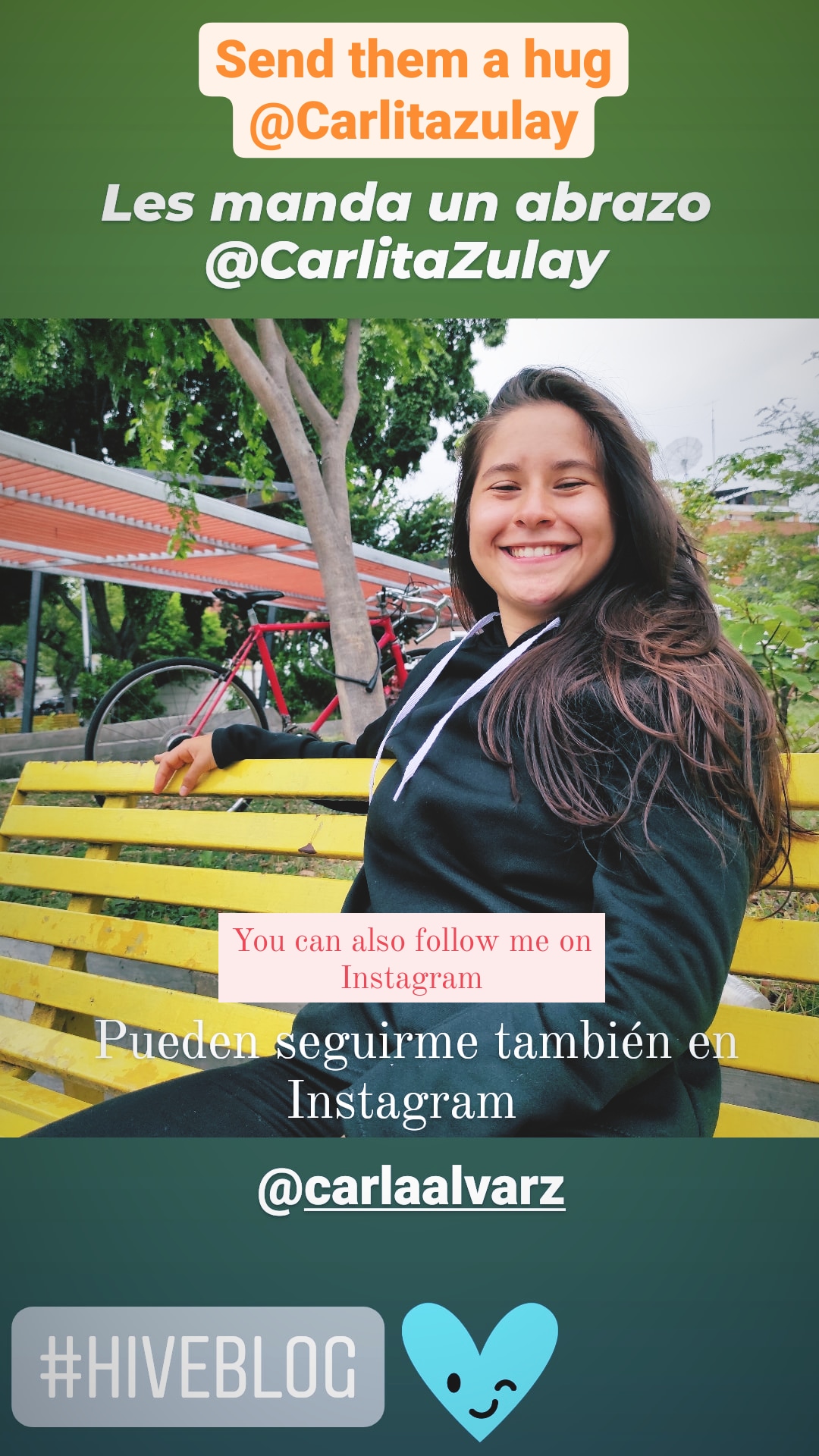 Hasta una próxima oportunidad
Until next time