Ella, ya consagrada en las pasarelas alrededor del mundo y en las revistas de moda más selectas. Él, un jugador profesional de fútbol recién firmado por un equipo de la élite con un contrato estratosférico, que lo convertía en el atleta mejor pagado del planeta. Ella, viajaba por Nueva York para la presentación de la colección de invierno de una prestigiosa firma de diseños. Él, en la misma ciudad asistiendo al acto de firma del contrato, en las oficinas de su agente junto a los ejecutivos del equipo que había decidido pagar por sus servicios.
She, is already established on catwalks around the world and in most select fashion magazines. He, is a professional football player recently signed by an elite team with a stratospheric contract, making him the highest-paid athlete on the planet. She was traveling around New York for the presentation of the winter collection of a prestigious design firm. He, in the same city attending the signing of the contract, in his agent's offices together with the team executives that had decided to pay for his services.
     Y aunque todo parezca cliché, ella era de origen jamaiquino, de piel oscura como la aceituna y bella por donde se le mirara; nacida en un barrio pobre de Kingston, de familia que apenas le alcanzaba para comer pero descubierta en uno de los concursos de belleza regionales, desde donde escaló hasta el Miss Jamaica. Él, de un barrio pobre a los márgenes de la gran Buenos Aires en Argentina; recogía cartones y latas para ayudar con los ingresos de la familia y en las tardes se escapaba a jugar fútbol con sus amigos. Descubierto por una academia y llevado a formación en las menores del Boca Juniors.
And although it all seems cliché, she was of Jamaican origin, olive-dark skinned and beautiful by any standards; born in a poor neighborhood of Kingston, from a family that barely had enough to eat but discovered in one of the regional beauty pageants, from where she climbed up to Miss Jamaica. He, from a poor neighborhood on the outskirts of greater Buenos Aires in Argentina, collected cardboard and tin cans to help with the family income and in the afternoons escaped to play football with his friends. Discovered by an academy and taken to the Boca Juniors youth team.
---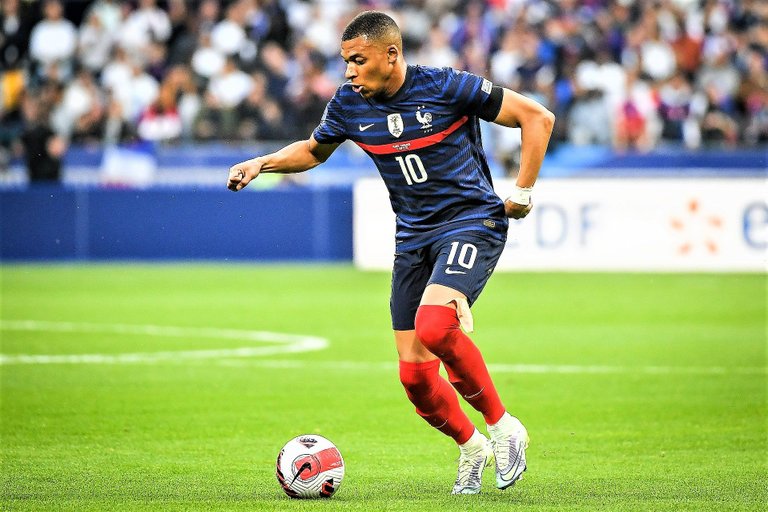 Ambos escalaron en sus respectivos mundos por derecho propio; así las cosas, sabían lo que era pasar hambre y lo duro que habían tenido que trabajar para llegar donde se encontraban. Al coincidir en la ciudad, él le pidió a su agente moviera cielo y tierra para conseguir parte de la agenda de ella con el fin de cortejarla. Lo que le llamaba la atención de la modelo no era su belleza extraordinaria, sino saberse de orígenes tan parecidos que ella comprendería la soledad que a él le embargaba, a pesar de las joyas y los oropeles.
They both climbed the ladder in their respective worlds in their own right; as it was, they knew what it was like to go hungry and how hard they had to work to get where they were. When they met in the city, he asked his agent to move heaven and earth to get part of her schedule to woo her. What attracted his attention was not her extraordinary beauty, but the fact that she was of such similar origins that she would understand his loneliness, despite the jewels and tinsel.
     El agente le respondió que sería difícil, pero que se había enterado por un contacto extraordinario, que ella iría a cenar esa misma noche a un restaurante súper exclusivo en la quinta avenida, para el cual había hecho reservaciones. La inseguridad del futbolista en cuestiones de amor, fue vencida por la atracción sentida por esa chica y le pidió al agente que pagara al dueño del local lo que pudiera con el fin de aislar a la modelo junto a sus acompañantes del resto de los comensales. No sería barato hacer eso, pero a él no le preocupaba. Acababa de firmar el mejor contrato que nadie pudiera tener.
The agent replied that it would be difficult, but he had learned from an extraordinary contact that she was going to dinner that night at a very exclusive restaurant on Fifth Avenue, for which he had made reservations. The footballer's insecurity in matters of love was overcome by the attraction he felt for this girl and he asked the agent to pay the owner of the restaurant whatever he could to isolate the model and her companions from the rest of the diners. It wouldn't be cheap to do that, but he didn't care. He had just signed the best contract anyone could have.
     Ella se sintió halagada, porque sus acompañantes eran otras supermodelos quienes aspiraban a tener ese tipo de compañía. Él se apareció con un ramo espectacular y se sumó a la mesa de las comensales. Su atrevimiento salió bien. Algo de él le había encantado a ella: no era el ramo, ni el cierre del restaurante, no... Era el brillo de los ojos de él donde ella se veía reflejada indicando un interés más allá de cualquier duda. Charlaron toda la noche y las amigas se fueron retirando para dejar a la pareja sola. Flechazo a primera vista.
She was flattered because her companions were other supermodels who aspired to such a company. He appeared with a spectacular bouquet and joined the table of diners. His boldness went well. Something about him had enchanted her: it wasn't the bouquet, nor the restaurant's closing, no... It was the sparkle in his eyes where she saw herself reflected, indicating an interest beyond any doubt. They chatted all night and the friends left to leave the couple alone. Love at first sight.
---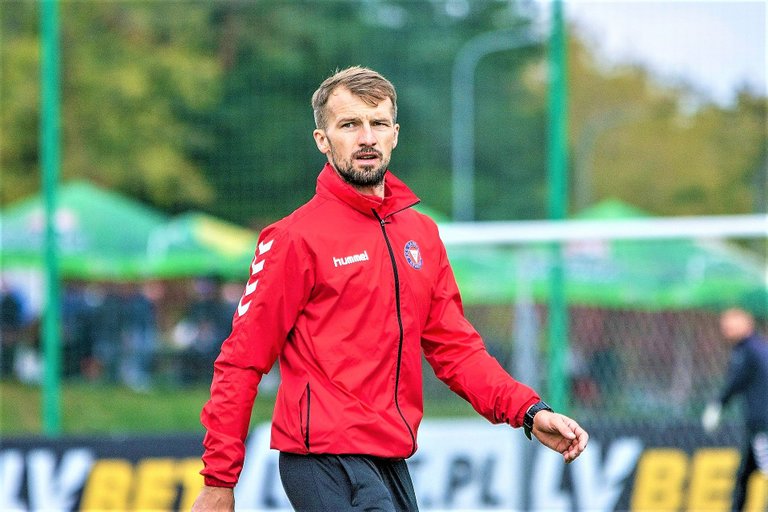 Llevaban cinco años de casados y las agendas de ambos estaban tan llenas que apenas tenían tiempo a solas para ellos. En todo caso, lo aprovechaban cada vez que podían escaparse de sus demandantes vidas. Cuando celebraron aniversario, ella le habló de hijos por vez primera a él. Él se maravilló porque pensó que ella no querría hijos, dado el tiempo transcurrido antes que se lo planteara por vez primera. Y sí, él también los quería con locura. La siguiente vez que se vieran sería para planificar todo. El tiempo pasaba y no querían dejar nada al azar.
They had been married for five years and their schedules were so full that they hardly had any time alone together. If anything, they made the most of it whenever they could get away from their demanding lives. When they celebrated their anniversary, she spoke to him for the first time about children. He marveled because he thought she wouldn't want children, given the time that had elapsed before she first brought it up. And yes, he wanted them madly, too. The next time they saw each other it would be to plan everything. Time was passing and they didn't want to leave anything to chance.
     La siguiente pretemporada del equipo iba a ser en Estados Unidos, pero él no se lo dijo a ella. Problemas con algunas firmas de contratos para jugar en ese otoño le liberaron la agenda. Así que la iba a sorprender. Primero, ubicó un spa en las Islas Vírgenes Británicas y alquiló un jet privado (podía tener uno de su propiedad, pero le parecía dinero malgastado) y luego le llamó para pasar juntos el fin de semana largo del thanksgiving. Ella aceptó pero con una condición: la próxima vez que hiciera algo así le avisara para ajustar la agenda propia. A él le extrañó el pedido porque nunca antes le había exigido eso.
The team's next preseason was to be in the United States, but he didn't tell her. Problems with some contract signings to play that autumn freed up his schedule. So he was going to surprise her. First, he located a spa in the British Virgin Islands and chartered a private jet (he could have owned one of his own, but it seemed like a waste of money) and then called her to spend the Thanksgiving long weekend together. She agreed, but on one condition: the next time she did something like that, she would let him know so he could adjust his schedule. He was surprised by her request because he had never asked her to do that before.
---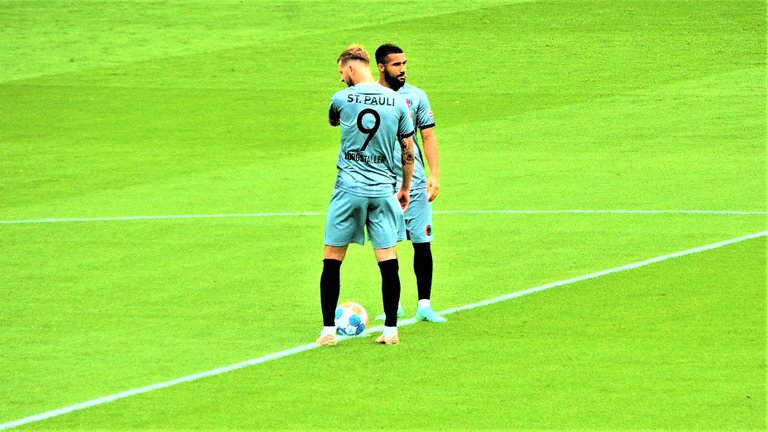 Y sí hubo próxima vez, solo que él no le diría de nuevo. No quería molestarla y él sabía que ella se encontraba libre ese fin de semana. Sólo aparecería en la puerta del apartamento que tenían juntos en la quinta avenida de Nueva York. Iba henchido de felicidad porque el equipo no había perdido ni empatado ningún juego de pretemporada. Compró flores, vino y chocolates, subió el ascensor y abrió la puerta del apartamento. Lo que vió le transformó en una bestia.
And yes there was the next time, only he wouldn't tell her again. He didn't want to bother her and he knew she was free that weekend. He would show up at the door of the flat they had together on Fifth Avenue in New York. He was overjoyed that the team hadn't lost or tied any preseason games. He bought flowers, wine, and chocolates, went up the lift, and opened the flat door. What he saw transformed him into a beast.
     El reporte del departamento de policía registró un crimen pasional con suicidio. Tres muertos por una pistola registrada para defensa personal y la pérdida en vidas de una de las modelos más cotizadas del mundo, el jugador de fútbol estrella en Europa y del agente deportivo que se suponía era su amigo. La soledad fue la creadora de una tragedia. Sin tiempo en las agendas, ella demandaba más compañía de la que él le podía brindar. Así las cosas, los celos se apoderaron del hombre, quien jamás pudo hacer una gambeta para sacarse de encima el desamor.
The police department report recorded a crime of passion with suicide. Three dead for a pistol registered for self-defense and the loss of life of one of the world's most sought-after models, the star football player in Europe and the sports agent who was supposed to be her friend. Loneliness was the creator of a tragedy. With no time in their schedules, she demanded more company than he could provide. As it was, jealousy got the better of the man, who could never make a move to shake off the heartbreak.

---
P.S. English is not my native language, apologize for that.
I used a web translator for English text (DeepL)
---
Las imágenes tienen las fuentes incrustadas y fueron intervenidas.

The images have embedded fonts and have been intervened.
---