---
Combo Fitness... Desarrolla... Fortalece y Tonifica. Continuamos ofreciendo ejercicios diferentes y de calidad. No nos detenemos porque el mundo fitness es nuestra pasión. Estamos en la onda de la quema de calorías y oxidación de grasa, por ello este día, así como lo reza el título ejecutaremos movimientos donde se beneficiarán una gran mayoría de grupos musculares, por no decir todo el cuerpo, tren superior, núcleo y piernas super activas.
Como las planchas y sentadillas son algo muy útil y que me encanta realizar, hoy estaremos cerca de ellas porque al disfrutar de este #video se darán cuenta que cada ejercicio está alejado de lo tradicional. Si han visto o hecho estos ejercicios sabrán de lo que hablo, pero creo y estoy seguro que será algo nuevo para todos ustedes. Así que no se diga más y síganme en este maravillosa aventura. Vamos.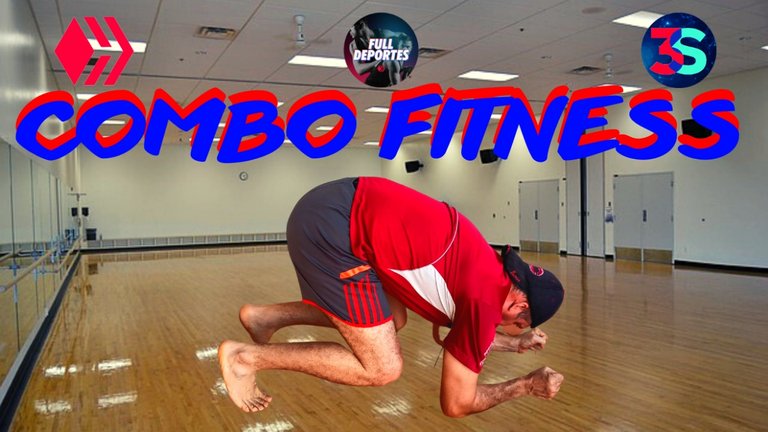 Imagen de mi Autoría Editada en/Image of my Authorship Edited in Canva
Video Editado en/Video Edited in CapCut
Visita mi canal de/Visit my channel 3speak
Logos propiedad de/ logos owned by @hiveio, @fulldeportes, @threespeak
Combo Fitness... Develops... Strengthens and Tones. We continue to offer different and quality exercises. We do not stop because the fitness world is our passion. We are on the wave of burning calories and fat oxidation, so this day, as the title says, we will perform movements that will benefit a large majority of muscle groups, not to say the whole body, upper body, core and legs super active.
As planks and squats are something very useful and that I love to perform, today we will be close to them because as you enjoy this #video you will realize that each exercise is far from traditional. If you have seen or done these exercises you will know what I'm talking about, but I think and I'm sure it will be something new for all of you. So say no more and follow me on this wonderful adventure. Let's go.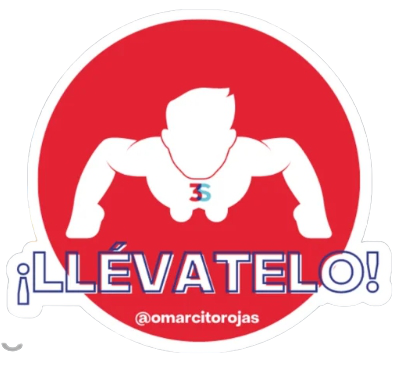 Antes de avanzar a la acción fuerte, ya ustedes saben que los calentamientos para mí, son obligatorios y muy necesarios para aumentar la temperatura corporal, el ritmo cardíaco, y lo más importante alejan las lesiones de nuestro cuerpo. Comenzamos con el calentamiento 1, esquives laterales. La acción continúa con el calentamiento 2, activándonos con las torsiones laterales.
Cada movimiento de calentamiento tiene un periodo de 3 minutos, sin embargo, si tu cuerpo no está en las condiciones esperadas, calienta un poco más. Recuerda tomar descansos de 20 segundos entre ejercicios, y de 1 a 2 minutos entre series; no olvides hidratarte, ya que debemos reponer los fluidos y las sales perdidas durante la acción.
Before moving on to the hard action, you already know that warm-ups for me, are mandatory and very necessary to increase body temperature, heart rate, and most importantly keep injuries away from our body. We start with warm up 1, side dives. The action continues with warm-up 2, activating us with lateral twists.
Each warm-up movement is for a period of 3 minutes, however, if your body is not in the expected condition, warm up a little longer. Remember to take 20-second breaks between exercises, and 1 to 2 minutes between sets; do not forget to hydrate, as we must replenish fluids and salts lost during the action.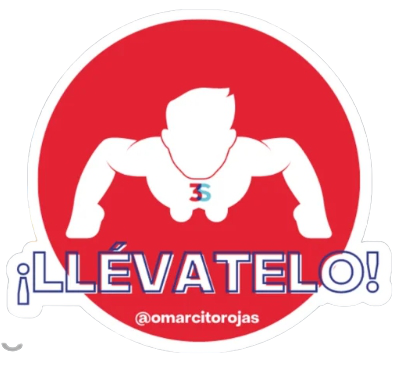 El circuito principal está integrado por 3 estaciones. Estación 1, plancha en antebrazos con movimientos en reversa y avance. 20 repeticiones en 4 series. Cuerpo completo activo. Estación 2, sentadillas 360° en salto. Ciclo completo en 20 repeticiones por 4 series. Estación 3, giro de cadera con plancha en antebrazos. Dinámico y sanador. 20 repeticiones en 4 series. Nos relajamos con cadera en cruz por 3 minutos. Gracias por preferir nuestro canal de @threespeak. Disfruten esta rutina con beneficios increíbles, vívelo y verás un cuerpo como el que sueñas. Come sanamente, hidrátate, y descansa.
The main circuit is composed of 3 stations. Station 1, forearm plank with reverse and forward movement. 20 repetitions in 4 sets. Active full body. Station 2, jumping 360° squats. Full cycle in 20 reps for 4 sets. Station 3, hip rotation with forearm plank. Dynamic and healing. 20 reps for 4 sets. We relax with cross hip for 3 minutes. Thank you for liking our @threespeak channel. Enjoy this routine with incredible benefits, live it and you will see a body like the one you dream of. Eat healthy, hydrate, and rest.
...Gracias Por Visitar...
...Thanks for visiting...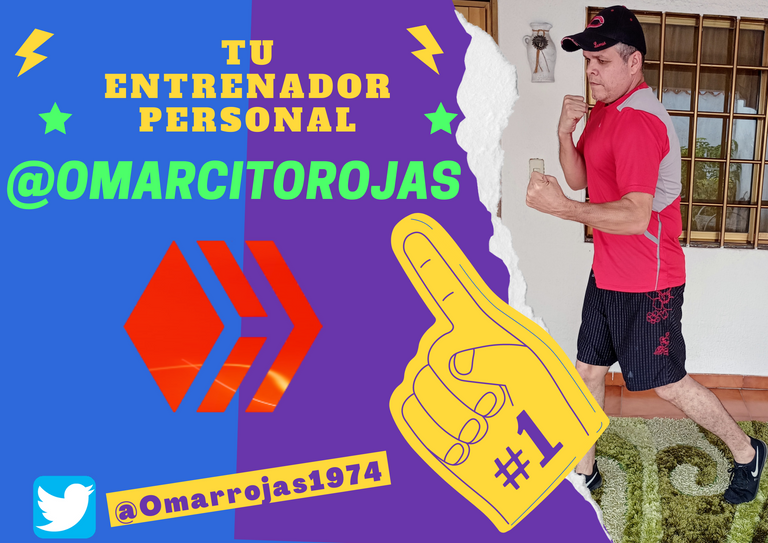 Imágenes y video tomados por mí hijo Miguel Rojas
Images and video taken by son Miguel Rojas
Video Intro Intro sin texto (1), autor Diego AX. Fue editado en CapCut
Video Intro Intro without text (1), author Diego AX. It was edited in CapCut
Música de Fondo Pixabay Hip Hop Rock Beats, del autor Qube Sounds. Libre de uso
Pixabay Hip Hop Rock Beats Background Music, from the author Qube Sounds. Free to use.
Therefore, a web translator is used for texts in English. (Spanishdict)
---
▶️ 3Speak