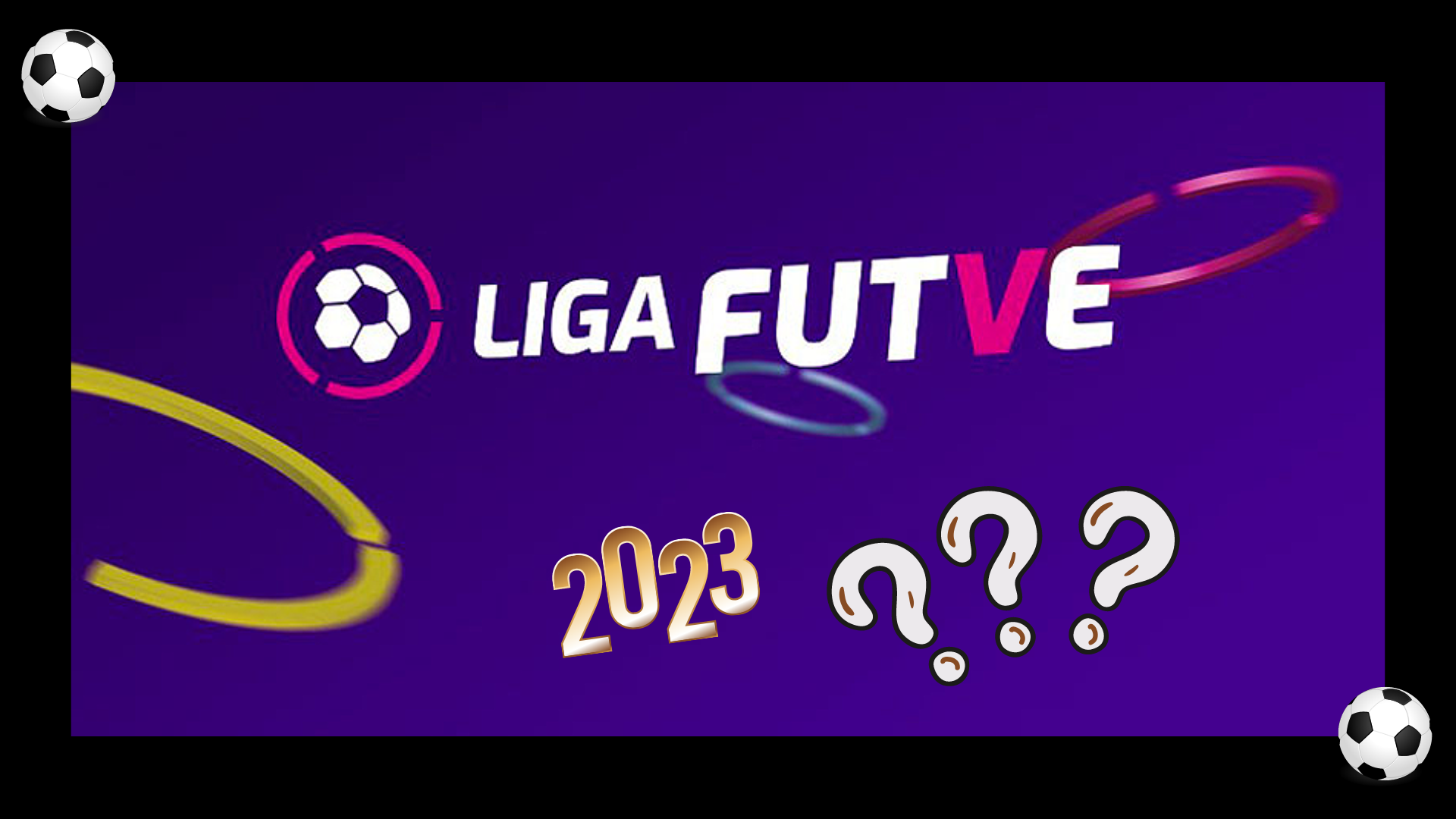 Fuente
---
Hola que tal mis apreciados y estimados compañeros de esta maravillosa plataforma, es un verdadero placer presentar este contenido para la comunidad de @fulldeportes. En esta ocasión estaré haciendo referencia a lo que será el torneo de primera división del futbol venezolano año 2023 que posiblemente arrancara el próximo 2 de febrero del año en curso; con la participación de 16 equipos, 15 que lograron mantenerse en primera el año pasado y el debutante en la categoría de oro, Angostura FC que resulto ser campeón del certamen pasado en la segunda división.
Como todos los años antes de cada arranque de torneo se presenta cierta incertidumbre e interrogantes con respecto al campeonato, Akram Almatni presidente de la liga Futve ha dicho en declaraciones a la prensa, que se utilizara el mismo formato del año pasado donde cada equipo disputara 30 compromisos es decir; 2 con cada rival, uno como local y otro como visitante en la fase regular, más una fase final donde los dos primeros obtienen el cupo para Copa Libertadores y los siguiente en la tabla lucharan por un cupo en la suramericana.
Hasta los momentos todo parece bonito en palabras, pero cuando vamos a la realidad de los equipos todo cambia; y digo esto porque todos los años aparece el fantasma de la llamada "licencia de clubes" un requisito que exige y es avalado por la Federación Venezolana de Futbol y que muchos equipos evaden para no cumplir con las exigencias requeridas por el maximo ente que rige el futbol en Venezuela. En la actualidad equipos como Estudiantes de Mérida, Deportivo Lara, Mineros de Guayana, Zamora FC, UCV, Hermanos Colmenárez y Zulia FC presentan anormalidades en sus estructuras organizativas, aunque hasta los momentos la Federación Venezolana de Futbol no ha dado detalles del formato al que deben someterse los clubes para poder disputar el torneo.
Hello my dear and esteemed colleagues of this wonderful platform, it is a real pleasure to present this content for the community of @fulldeportes. On this occasion I will be making reference to what will be the first division tournament of Venezuelan soccer year 2023 that will possibly start next February 2 of this year; with the participation of 16 teams, 15 that managed to stay in the first division last year and the debutant in the gold category, Angostura FC that turned out to be champion of the last contest in the second division.
As every year before the start of the tournament there is some uncertainty and questions regarding the championship, Akram Almatni, president of the Futve league, has said in statements to the press that the same format as last year will be used, where each team will play 30 matches, i.e. 2 with each rival, one as home and one as visitor in the regular phase, plus a final phase where the first two get a place in the Copa Libertadores and the next in the table will fight for a place in the South American Cup.
So far everything seems nice in words, but when we go to the reality of the teams everything changes; and I say this because every year the ghost of the so-called "club license" appears, a requirement that is demanded and endorsed by the Venezuelan Football Federation and that many teams evade to avoid complying with the demands required by the highest body that governs soccer in Venezuela. At present, teams such as Estudiantes de Mérida, Deportivo Lara, Mineros de Guayana, Zamora FC, UCV, Hermanos Colmenárez and Zulia FC have abnormalities in their organizational structures, although so far the Venezuelan Soccer Federation has not given details of the format to which the clubs must submit in order to compete in the tournament.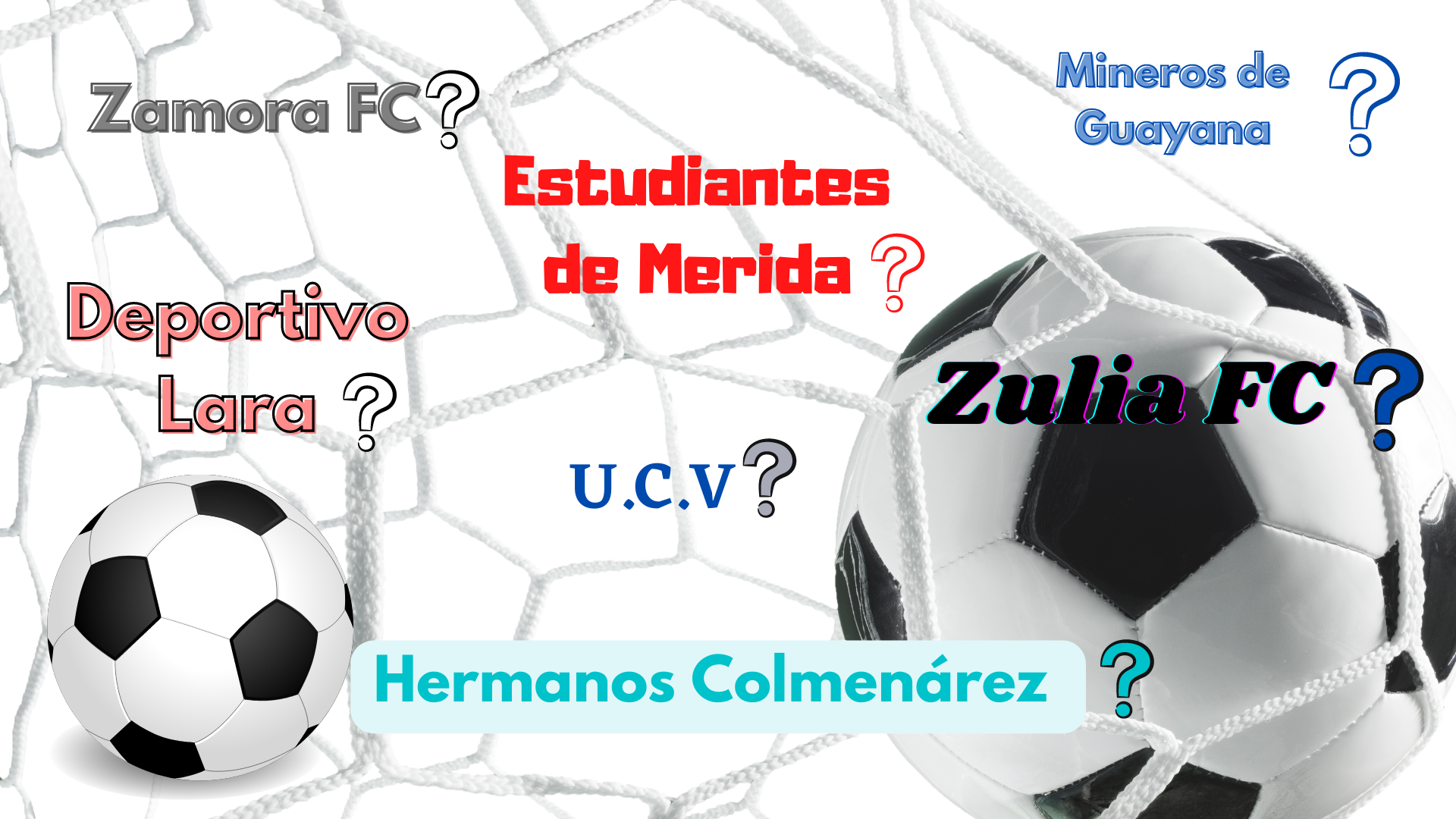 Imagen elaborada y editada en canva

---
Preocupación en muchos fanáticos y periodistas deportivos, se suma a las interrogantes con respecto al próximo torneo, equipos como el Zamora FC hasta la fecha, no ha hecho público la fecha de inicio de entrenamientos de pretemporada, de las altas y bajas del equipo nadie sabe nada y según rumores de pasillo Noel Sanvicente DT salió del banquillo porque no había dinero para continuar, a esto se le suma deudas con algunos jugadores de la plantilla. Lo que sí se sabe es que el conjunto jugara copa internacional.
Estudiantes de Mérida afronto un año 2022 difícil tras el fallecimiento de su presidente Christian Toni en un accidente aéreo, pero además otras personas influyentes en lo económico del equipo perdieron la vida, desde entonces el conjunto andino se sumergió en deudas por falta de pago a sus jugadores, cuerpo técnico y personal; sin embargo lograron un cupo para jugar copa suramericana, ahora nadie se hace responsable de pagar las deudas, al parecer el club está en venta a falta de menos de un mes del inicio de campeonato. ¿Le otorgaran la licencia de clubes?
El Deportivo Lara después de pasar un año turbulento en el que tuvieron al borde del abismo lograron mantenerse en primera, recientemente se anunció que el equipo lo adquirió Jorge Hernández que en tiempos atrás cosecho éxitos en el baloncesto con Guaros de Lara; Hernández llega con la tarea de estructurar un equipo competitivo, ahora bien, las sombras de viejas deudas del club deben solventarse para obtener la licencia. ¿Tendrá tiempo y recursos para hacerlo a falta de menos de un mes para el inicio del torneo? ¿qué pasara si esta situación no se solventa?
Mineros de Guayana anuncio en sus redes sociales el inicio de la pretemporada para el lunes 9 de enero sin embargo no escapa de la crisis económica, muchos jugadores del plantel ya han sido anunciado por otros clubes, el cuerpo técnico aún no ha sido nombrado, el equipo lo conforman jugadores juveniles de las canteras y se espera que en las próximas horas el "Negriazul" cambie de propietario lo que llevaría a un cambio de estructura y funcionamiento. 25 días les quedan para ponerse al día.
Zulia FC, Hermanos Colmenarez y UCV cerraron el 2022 con ciertas irregularidades económicas y hasta el momento no han hecho anuncio alguno de cara a la próxima temporada, UCV asomo la posibilidad de arrancar sus entrenamientos los próximos días, a estos problemas de estos equipos se les suma que se les inspeccionara las condiciones del estadio sede para diagnosticar si reúnen las condiciones exigidas por la Conmebol organismo que es muy exigente para hacer se cumplir las normas; queda en manos de la Federación Venezolana de Futbol y la liga Futve remendar todo lo que este alrededor para poder llevar a cabo un torneo como el que planea Akram Almatni.
Concern in many fans and sports journalists, adds to the questions regarding the upcoming tournament, teams like Zamora FC to date, has not made public the date of the start of preseason training, the high and low of the team nobody knows anything and according to rumors Noel Sanvicente DT left the bench because there was no money to continue, to this is added debts with some players on the roster. What is known is that the team will play in an international cup.
Estudiantes de Mérida faced a difficult year 2022 after the death of its president Christian Toni in a plane crash, but also other influential people in the economic aspects of the team lost their lives, since then the Andean team has been submerged in debts due to lack of payment to its players, coaching staff and personnel; however they achieved a place to play in the South American Cup, now nobody is responsible for paying the debts, apparently the club is for sale with less than a month to go before the beginning of the championship. Will they grant the club license?
Deportivo Lara, after a turbulent year in which they were on the brink of the abyss, managed to stay in the first division, recently it was announced that the team was acquired by Jorge Hernandez who in the past was successful in basketball with Guaros de Lara; Hernandez arrives with the task of structuring a competitive team, but the shadows of old debts of the club must be solved to obtain the license, will he have time and resources to do it with less than a month left for the beginning of the tournament? what will happen if this situation is not solved?
Mineros de Guayana announced on its social networks the beginning of the preseason for Monday, January 9; however, it has not escaped the economic crisis, many players have already been announced by other clubs, the coaching staff has not yet been appointed, the team is made up of youth players from the youth academies and it is expected that in the next few hours the "Negriazul" will change ownership, which would lead to a change of structure and operation. They have 25 days left to get up to speed.
Zulia FC, Hermanos Colmenarez and UCV closed 2022 with certain economic irregularities and so far they have not made any announcement regarding the next season, UCV has the possibility of starting its training sessions in the next few days. In addition to these problems of these teams, the conditions of the headquarters stadium will be inspected to diagnose if they meet the conditions required by Conmebol, an organization that is very demanding in order to comply with the rules; It is in the hands of the Venezuelan Football Federation and the Futve league to mend everything that is around to be able to carry out a tournament like the one planned by Akram Almatni.