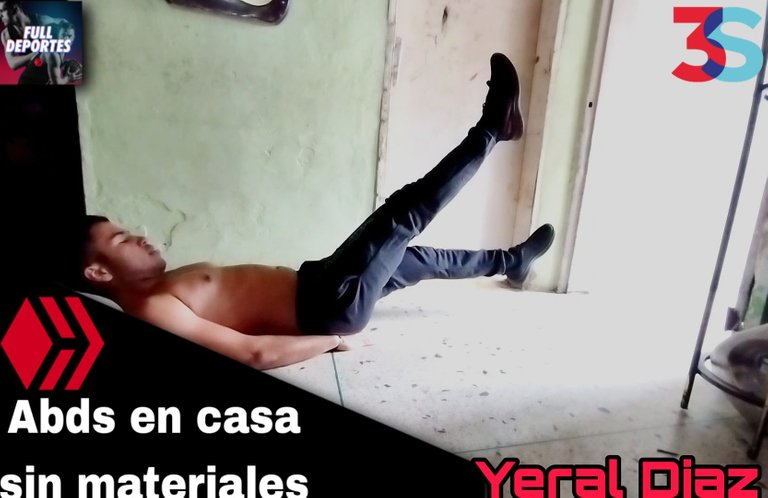 ---

---
Saludos! Atletas y Admiradores de #FullDeportes, Esta super rutina de abdominales con intensidad, para realizar en casa o en su zona de entrenamiento!💪🏼
Greetings! Athletes and #FullDeportes Admirers, Here's a super intense abs routine to do at home or in your workout zone!💪🏼
---
Será una serie bastante avanzada donde trabajaremos los ejercicios con tiempo y repeticiones sin ningun descanso. Es importante tomar calentar un poco antes de realizarlo para que puedan tener un poco de resistencia. Sin más nada que agregar, vamos con los ejercicios.
It will be a fairly advanced series where we will work the exercises with time and repetitions without any rest. It is important to warm up a bit before doing them so that you can have a bit of resistance. Without further ado, let's get on with the exercises.
---

Orden de los ejercicios / Order of exercises

PLancha, 20 Segundos en posición de plancha para activar los abds.
Plank, 20 seconds in plank position to activate the abds.


Rotación en plancha - derecha Este ejercicios es una especie de plancha realizando movimientos lentos aperturando los brazos y llevandolos al lado contrario de nuestro abdomen. 6 Repeticiones
This exercise is a kind of plank with slow movements, opening the arms and bringing them to the opposite side of the abdomen. 6 repetitions


Realizamos el ejercicio 2 pero esta vez del lado opuesto al anterior.
We do exercise "2" but this time on the opposite side to the previous one.


Elevaciones en L. Realizamos desde el suelo elevaciones lentas controladas hasta un máximo de 8 repeticiones.
We perform controlled slow lifts from the floor up to a maximum of 8 repetitions.


Las famosas Remo. Este ejercicio no es por cantitades sino por segundos para aumentarle trabajo al abd. Será un total de 12 segundos.
The famous rowing. This exercise is not by number but by seconds in order to increase the workload on the abd. It will be a total of 12 seconds.


Vuelta al mundo. Este ejercicio Trabaja, un control en los abds laterales, trabajando giros lentos con un total de 6 reps.
Around the world. This exercise works, a control on the lateral abds, working slow twists with a total of 6 reps.


Tijeras. Este ejercicio trabaja parte baja en forma continua elevando una pierna y bajando la otra seguidamente. 10 segundos
Scissors. This exercise works the lower part of the body continuously by raising one leg and lowering the other in succession. 10 seconds.


Estático arriba. Realizamos el último ejercicio con 15 segundos a con las piernas elevada a media.
Static up. We perform the last exercise with 15 seconds with the legs elevated to medium.


NOTA: Trabajaremos 3 series con un descanso de 3 a 1.3 min.
NOTE: We will work 3 sets with a rest of 3 to 1.3 minutes.
---
🎥VIDEO
---


| 1.-Plancha / 20 Seg | 1.-Plank / 20 Secs |
| --- | --- |


| 2.-Rotación de Plancha - Derecha / 6 reps | 2.Rotation in plank - right / 6 reps |
| --- | --- |


| 3.-Rotación de plancha - Izquierda / 6 reps | 3.-Rotation in plank - Lefth / 6 reps |
| --- | --- |


| 4.- Elevaciones en L / 8 reps | 4.-L-lifts / 8 reps |
| --- | --- |


| 5.- Remo / 12 Secs | 5.-rowing / 12 Secs |
| --- | --- |


| 6.- Vuelta al mundo / 6 Reps | 6.-Around the world / 6 Reps |
| --- | --- |


| 7.- Tijeras / 10 Secs | 7.-Scissors / 10 Secs |
| --- | --- |


| 8.- Estático Diagonal / 15 Secs | 8.-Static Diagonal / 15 Secs |
| --- | --- |






| Musicalizaciòn🎼 | Musicalisation🎼 |
| --- | --- |
| La mùsica utilizada en este video està libre de derechos de autor | The music used in this video is royalty free. |
| Enlace de MUSICA | Link from MUSIC |
𝖎𝖓𝖘𝖙𝖆𝖌𝖗𝖆𝖒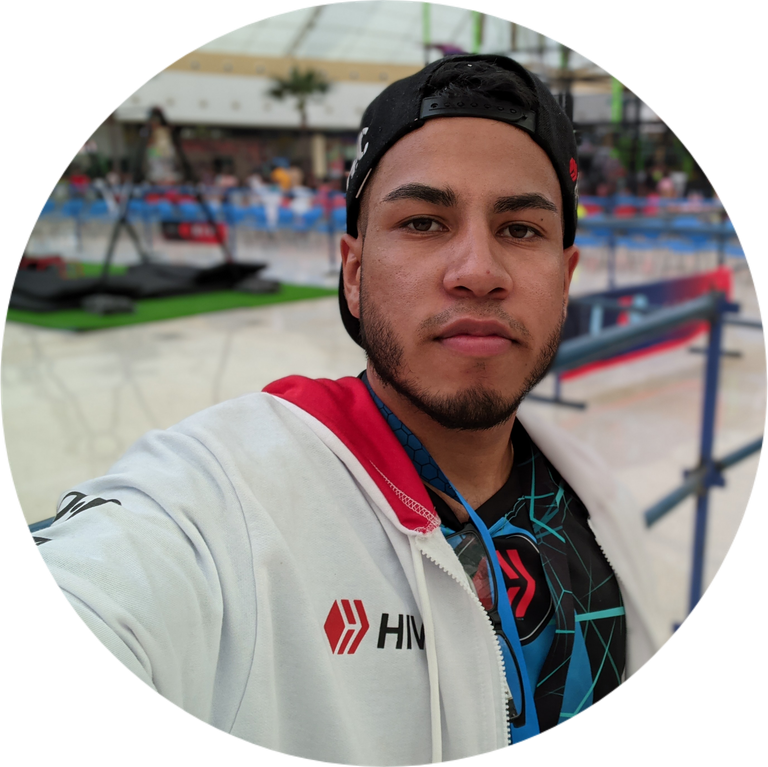 Contenido original de su atleta Ұeral Ðiaz🤸‍♂
Original content of your athlete Ұeral Ðiaz🤸‍♂
---
▶️ 3Speak