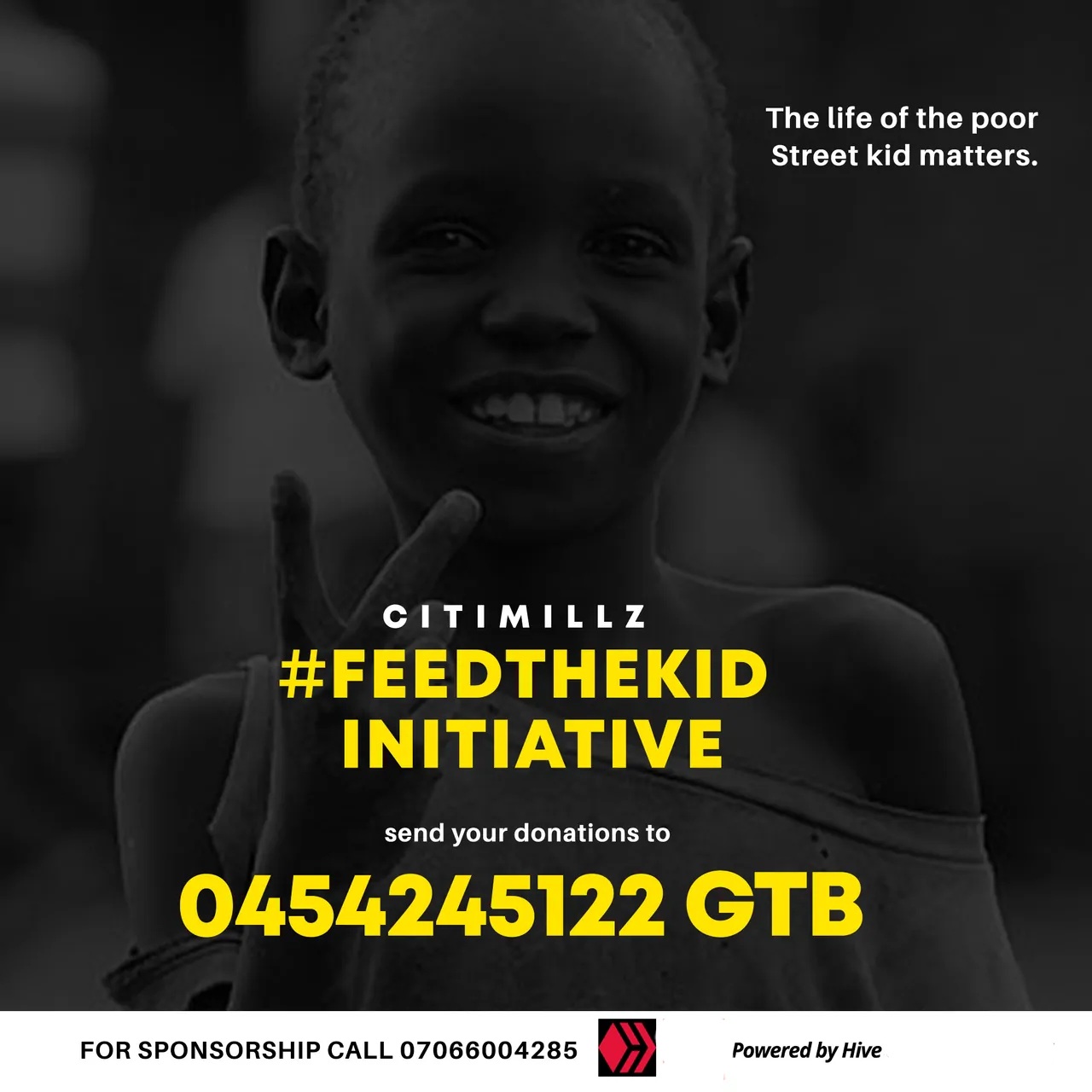 So on Christmas Day this year, I will be outside to show love to the Street kids in my City under the umbrella of my initiative called Citimilz Feed The Kid Initiative founded by my humble self. One which I established on the 27th December 2021. It will now be considered a norm during festive period as I will be making out time to visit poor and needy Street kids and give alms to them in anyway I can. After establishing the Initiative, the process repeated itself on Valentine's Day as I went to show love to the kids providing them with food and clothing gifts.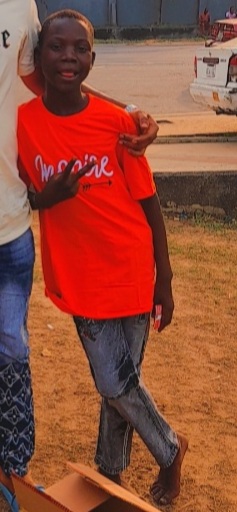 Clothing gift beneficiary
A big thank you to the Hive Ecosystem members who supported the cause through their upvotes. Those donations meant so much to the children. It was shocking to realize that even adults benefited from the movement. At first, I wanted to be strict by stopping the adults from getting what was supposed to be meant for kids, but after I second thought it dawned on me that those adults were struggling for daily food so I had to share the remaining food items among them. This time around, I will actually concentrate on only children until the items are fully disposed.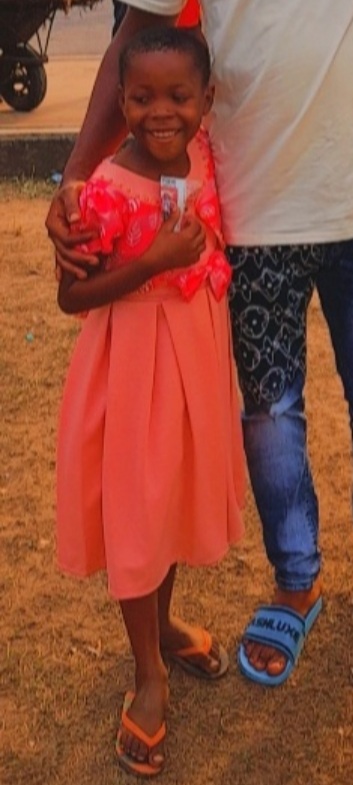 Clothing gift beneficiary
Shout out to the @challengeeos project for also supporting the cause last Valentine's Day. It was indeed a success and you all made it possible. I am planning on using the payout rewards from this post to purchase food items for the street kids. If the payout will be enough to buy a few clothing items for the kids, then I will do so too. Whatever donations that I will get for this Initiative will determine the outcome.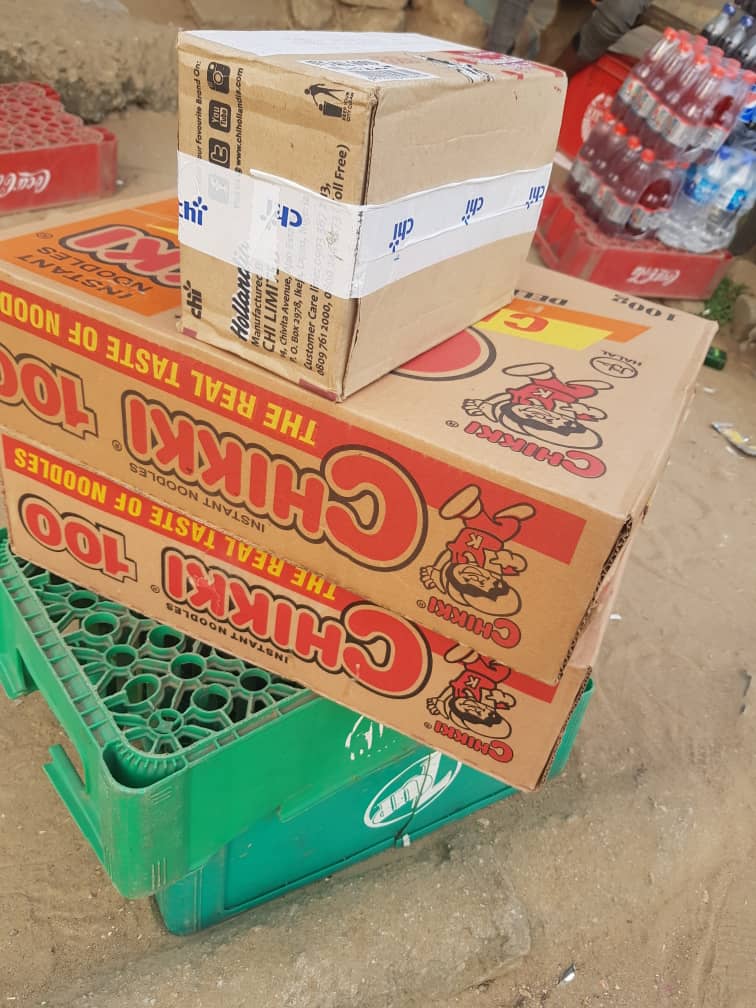 For those who will be sending over Crypto donations I will be dropping my wallet addresses for that but please indicate by dropping a screenshot in the comment section of this post letting me know the amount donated so I can be aware that it is for this purpose. My belief is that there are blessings that will accompany this action we take. If you are in Nigeria and will love to donate to this cause. Send your donation to the following account number stating the purpose for donation.
Account number: 0454245122
Bank: Gtb
Name: Mfonobong Idongesit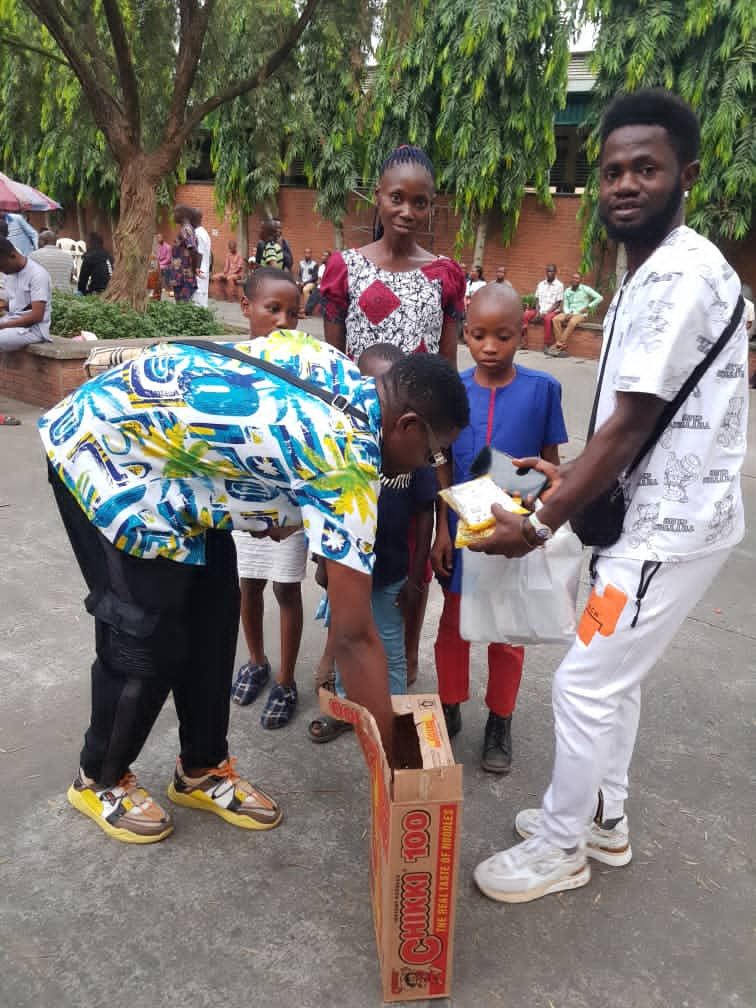 I have grown up to derive joy from putting smiles on people's faces that I have gotten to a level where I no longer care if favour is returned. The only reward expected by me is the one from above. Just so you know, this Initiative is powered by Hive as the ecosystem is the one which her members constantly donate to the initiave. The "CITIMILLZ FEED THE KID" Initiative will be an avenue of reaching out to the needy African kids on the streets. I will also informing them that the campaign was made possible by the Hive Ecosystem.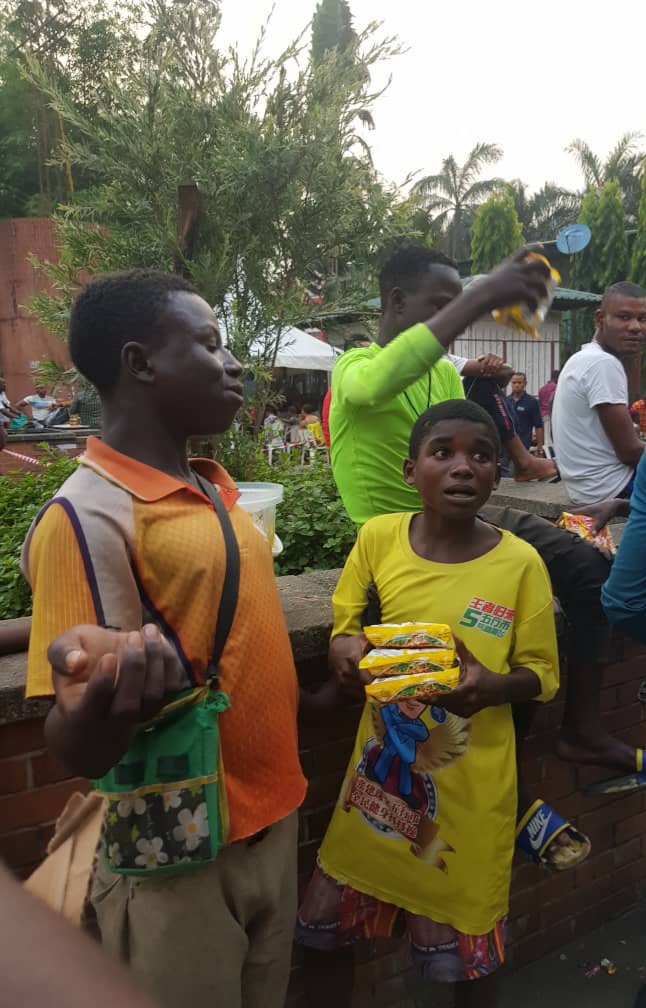 After this Christmas outing, Hopefully the next outing should be on Valentine's Day next year. By then I would have built a reliable team and printed uniforms for them so that anytime we are on movement, we will quickly be identified as Hivers. I do not know what age a kid must be before joining Hive. Please can someone tell me in the comment section so that I can use my Initiative to onboard kids onto our platform. Most of them might know how to read and write already, while most of them might be able to operate smartphones. So when I come across those who are old enough to join Hive, I can let them know that they can earn from blogging on our platform.
For those of us sending over their donations in Crypto. Here are the addresses you should send to and please don't fail to use your description as memo or drop a screenshot in the comment section of this post so I can sort them out properly. Thanks and God bless.
BTC: bc1qh4euep0wg2glxytxgqyem96slhh57rkjepff7q
ETH: 0xAaf15060Dd116A77551be1B5f9527e098eD8844d
BEP-20:
0xAaf15060Dd116A77551be1B5f9527e098eD8844d
TLOS: citimillz115
I will give you all feedback on Christmas Day! Thanks y'all for your support and Merry Christmas in advance. 🎅🤶🎄🎄