Mi primer año en #Hive, un recorrido de muchas experiencias
My first year at #Hive, a journey of many experiences.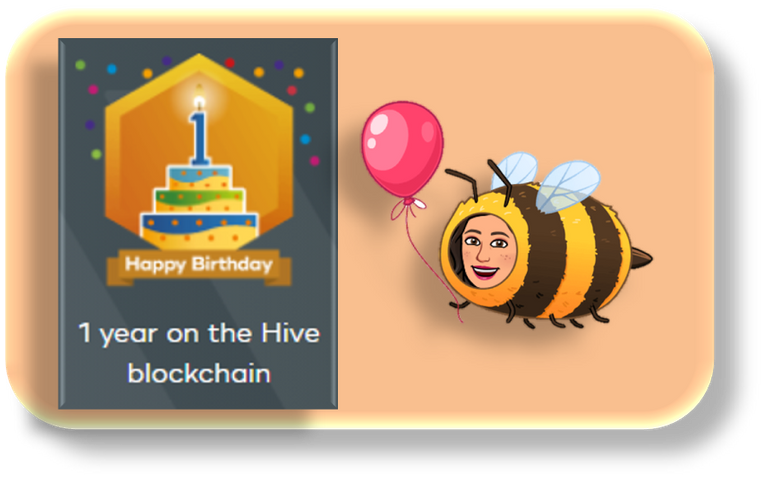 Un día como hoy hace un año atrás inicié este camino de crear contenido en #Hive, si les soy sincera cuando inicié pensé que tal vez sería una de esas cosas que hacía por curiosidad de saber y que luego abandonaría a mitad de camino como muchas cosas en la vida con las que no hice click o para las que no tuve mayor tiempo o capacidad de atención.
Ello principalmente porque no había tenido buenas experiencias con mis redes sociales, no me gustaba exponer mi información personal y en la cuenta que abrí de Instagram para promover mi marca personal como terapeuta holístico no había sido para nada consecuente.
Dadas estas circunstancias y por la inseguridad que me producían estos temas de criptomonedas la verdad no aposté que llegaría este momento en que celebraría con entusiasmo cumplir un año de vida dentro de esta bella Comunidad, incluso los 3 primeros meses estuve un poco reticente a adentrarme de lleno a este mundo.
No recordaba incluso cuál había sido el día en que había creado mi cuenta, hasta que @hivebuzz me sorprendió esta mañana con este mensaje:
One day like today a year ago I started this path of creating content in #Hive, if I'm honest when I started I thought that maybe it would be one of those things I did out of curiosity to know and then abandon halfway like many things in life with which I did not click or for which I did not have more time or attention span.
This mainly because I had not had good experiences with my social networks, I did not like to expose my personal information and in the Instagram account I opened to promote my personal brand as a holistic therapist I had not been consistent at all.
Given these circumstances and the insecurity that these issues of cryptocurrencies produced in me, the truth is that I did not bet that this moment would come when I would celebrate with enthusiasm the first year of life within this beautiful Community, even the first 3 months I was a little reluctant to enter fully into this world.
I didn't even remember what day it was when I created my account, until @hivebuzz surprised me this morning with this message: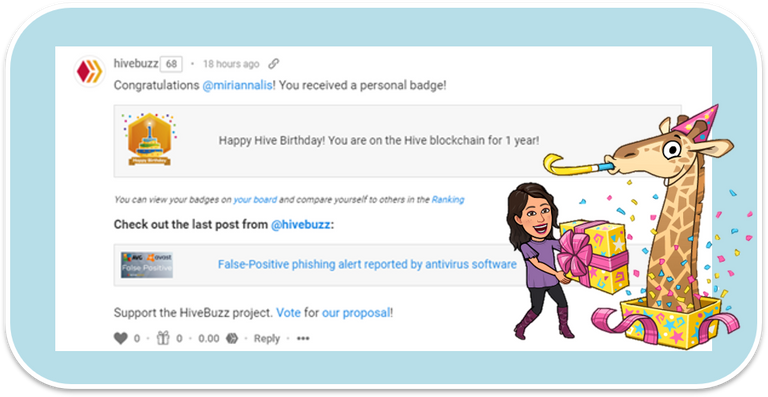 ---
Este logro me da mucha emoción porque me permite ver que la pasión por lo que hago y la perseverancia cada día van rindiendo sus frutos.
Aunque mis inicios fueron dudosos, cuando empecé a ver todo el potencial que tenía dormido y lo mucho que me gustaba crear contenido, me fui tomando más en serio mi permanencia dentro de #Hive.
Como he dicho en muchas oportunidades, #Hive ha sido para mí una gran experiencia de crecimiento y aprendizajes, me sorprendo cuando miro atrás y veo todo este recorrido de un año, todas las cosas que he aprendido, los maravillosos vínculos que he ido ganando con personas maravillosas, incluso las vivencias de liberación y sanación que he tenido a través de mis publicaciones y conectándome con las de otros, y no puedo dejar de resaltar todos los beneficios económicos que me ha traído hasta ahora, que más adelante te cuento con detalle.
En este año, he recibido todos estos reconocimientos de @Hivebuzz que me permiten ver el grado de compromiso y de amor que ido adquiriendo por #Hive estos últimos 365 días.
This achievement gives me a lot of excitement because it allows me to see that the passion for what I do and perseverance are paying off every day.
Although my beginnings were doubtful, when I started to see all the potential I had dormant and how much I loved creating content, I started to take more seriously my permanence within #Hive.
As I have said on many occasions, #Hive has been for me a great experience of growth and learning, I am surprised when I look back and see all this journey of a year, all the things I have learned, the relationships I have been gaining with wonderful people, including the experiences of liberation and healing I have had through my publications and connecting with those of others, and I can not fail to highlight all the economic benefits it has brought me so far, which later I will tell you in detail.
In this year, I have received all these recognitions from @Hivebuzz that allow me to see the degree of commitment and love that I have been acquiring for #Hive these last 365 days.
---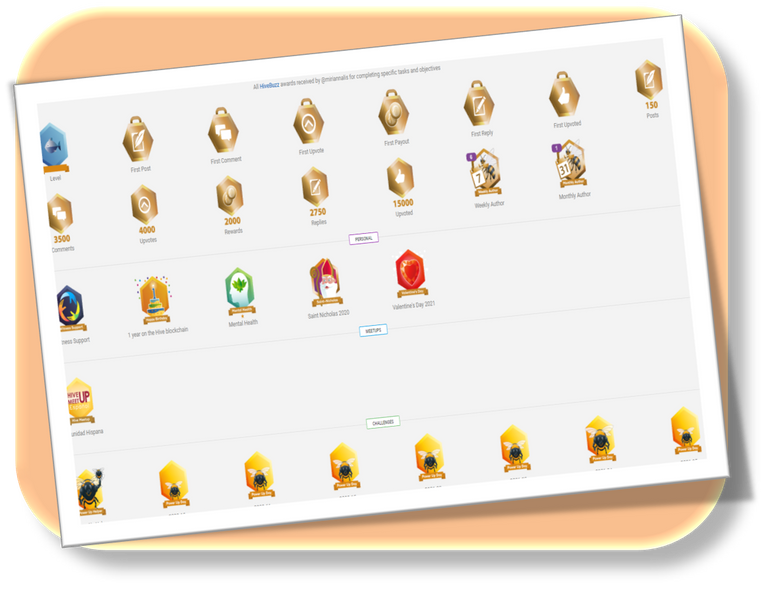 ---
Me convertí en Minnow aproximadamente en 6 meses y en todo este año he escrito 175 publicaciones y más de 3.500 comentarios, entre otros logros que pueden evidenciarse en la imagen.
I became a Minnow in about 6 months and in all this year I have written 175 posts and more than 3,500 comments, among other achievements that can be evidenced in the image.

---
A nivel económico he salido de algunos apuros con lo que he mantenido en mi wallet, he tenido la visión de ahorrar para comprar cosas que me hacían falta y tenía en mi lista de pendientes, y hasta ahora he podido adquirir dos cosas muy importantes: un nuevo celular y una pc.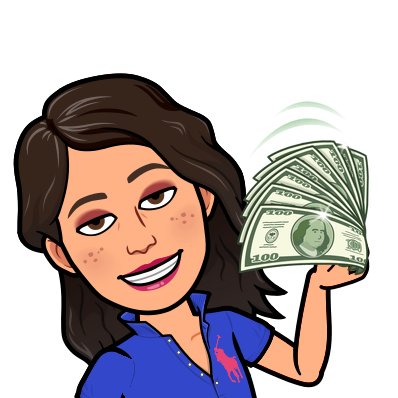 Ambas herramientas las necesitaba para desarrollar mis trabajos, dentro y fuera de #Hive, sabía que era una inversión que tenía que hacer para poder facilitarme las cosas. Afortunamente fui muy cuidadosa con los gastos, y en el mes de noviembre (ahorrando mis recompensas de 7 meses) pude comprar mi RedmiNote9, y luego de esto, hace un par de semanas pude comprar la Computadora, con lo que había generado en mi wallet desde noviembre hasta mediados de abril. Esto me desmuestra que a través de #Hive pueden alcanzarse grandes cosas si nos los proponemos, al principio pensé que sería un ingreso adicional que no tendría mayor peso, y hoy me sorprendo de cómo estoy proyectando ahora mis finanzas en base a las criptomonedas.
Mi próxima compra: una cama para mi hijo Miguel que luego de comprar la computadora me pregunta frecuentemente cuantos Hives me falta ahorrar para su cama nueva. Incluso ha estado pensando en cómo ayudarme para que pueda lograr nuestro objetivo más rápido (risas).
At an economic level I have gotten out of some trouble with what I have kept in my wallet, I have had the vision to save to buy things that I needed and had on my to-do list, and so far I have been able to acquire two very important things: a new cell phone and a pc.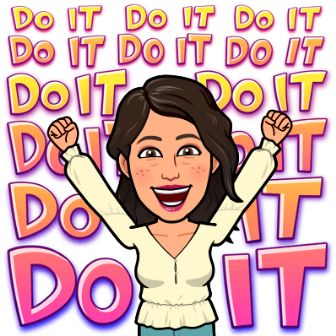 I needed both tools to develop my work, inside and outside #Hive, I knew it was a necessary investment to make things easier for me. Fortunately I was very careful with the expenses, and in the month of November (saving my 7 months rewards) I was able to buy my RedmiNote9, and after this, a couple of weeks ago I was able to buy the Computer, with what I had generated in my wallet from November to mid-April. This shows me that through #Hive great things can be achieved if we set our minds to it, at first I thought it would be an additional income that would not carry much weight, and today I am surprised at how I am now projecting my finances based on cryptocurrencies.
My next purchase: a bed for my son Miguel who after buying the computer frequently asks me how many Hives I still need to save for his new bed. He has even been thinking about how to help me so I can achieve our goal faster (lol).
---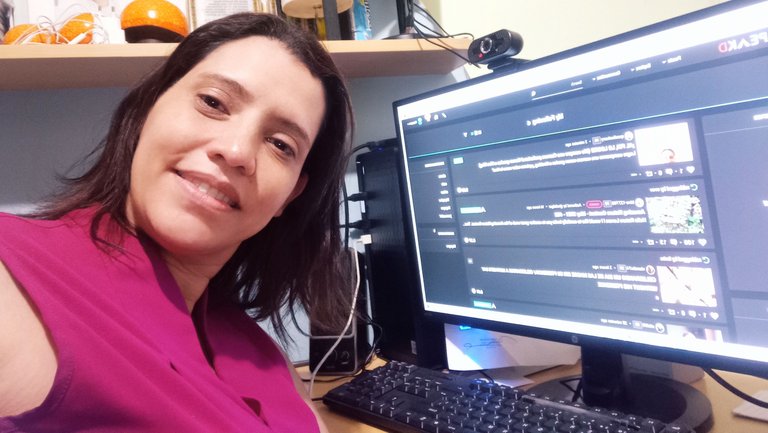 ---
Hoy ha sido un día de celebración doble, por el día de las Madres y mi primer cumpleaños dentro de #Hive. Espero de corazón que sean muchos más llenos de estas gratas experiencias y logros que he tenido en mi primer año.
Ahora, menos temorosa que antes voy a atraverme a dar el paso de aprovechar esta blockchain más allá del blogging, se que vendrán de aquí en adelante muchos más aprendizajes y oportunidades de crecimiento.
Antes de despedirme quisiera aprovechar este espacio para agradecer a @rutablockchain, @danielvehe y @enmy por mostrarme este camino y haberme guiado desde el inicio hasta este momento. También aprecio mucho el apoyo de @bluemist / @appreciator por hacer posible ese programa tan exitoso de incubación que permite sumar más y más venezolanos cada día a #Hive.
Finalmente, quiero agradecer también al proyecto @hispapro y a la Comunidad de @naturalmedicine, especialmente a @yonnathang y @riverflows, por haber confiado en mí y por la oportunidad que me ofrecen de emprender nuevos proyectos dentro de #Hive que estoy segura serán de beneficio para todos los que hacemos vida en esta bella blockchain.
Hasta pronto! 

Today has been a day of double celebration, Mother's Day and my first birthday at #Hive. I sincerely hope that there will be many more filled with these pleasant experiences and achievements that I have had in my first year.
Now, less fearful than before I will dare to take the step to take advantage of this blockchain beyond blogging, I know that many more learning and growth opportunities will come from here on.
Before saying goodbye I would like to take this space to thank @rutablockchain, @danielvehe and @enmy for showing me this path and having guided me from the beginning until this moment. I also really appreciate the support of @bluemist / @appreciator for making possible such a successful incubation program that allows to add more and more Venezuelans every day to #Hive.
Finally, I also want to thank the @hispapro project and the @naturalmedicine Community, especially @yonnathang and @riverflows, for having trusted me and for the opportunity they offer me to undertake new projects within #Hive that I am sure will be of benefit to all of us who make life in this beautiful blockchain.
See you soon!  


*Divisor diseñado por @mayvil / Divider designed by @mayvil
Versión en inglés traducida con DeepL (www.DeepL.com/Translator) / English version translated with DeepL (www.DeepL.com/Translator).
100% contenido original/ 100% original content.
Todas las fotos son de mi archivo personal y de mi exclusiva propiedad / All photos are from my personal archive and are my exclusive property.
Banners de la Comunidad tomados de sus Blog/ Community Banners taken from their Blogs.
Avatares tomado de la aplicación Bitmoji/ Avatars taken from the Bitmoji application.
Gift creados en Canva / Gift created in Canva.
Publicaciones recientes / Recent publications: