Hi there my Hivean friends and followers!
Yesterday, I got a notification from @hivebuzz that I have been here on this chain for five years. I know. Although my memory sucks quite bad sometimes, I remember very clearly the day I signed up to this unknown blogging platform that a friend of mine told me about called Steemit. It was a hot and sunny November afternoon on the Mayan Riviera, Mexico where we lived back then in 2017. That´s where it all began for me...
---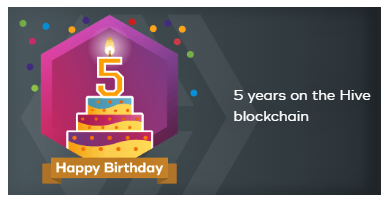 ---
On my previous "blockchain birthdays", I usually tended to sum up the past year(s) through some stats and numbers like how many posts and comments I wrote, how greatly or not so greatly I managed to increase my HP and fan base etc. This year, however, I will take a look back at my Hive journey from a bit different perspective.
As I already mentioned, I became a member of this community in late November 2017, just before the colossal crypto bull run that took place at the turn of December 2017 and January 2018. Just weeks after my registration, the price of our coin (again, it was still Steem back then) skyrocketed to over 8 USD, the payouts of many authors here on the chain were thus worth hundreds and even thousands of dollars and being a blogger here looked like a dream job. Impressed (naively) by all of that and lacking any knowledge of how the blockchain and crypto in general work, I quickly made the decision to become a fulltime blogger here...
If you look at my profile info right now, it still says "Fulltime Hiver" and that´s right. I haven´t had any other significant sources of income than Hive over those five years as I abandoned my then career of a freelance writer and translator when I made the decision to go fulltime hiving.
As we all know, a lot has happened over those five years. We separated from the original blockchain (under circumstances that are well known not just here but in most of the crypto space as well) and created this amazing world called Hive, we experienced many ups and many downs, not just in terms of the price of our coin...
Having been a fulltimer, I had to make some withdrawals over those years but the truth is I have only done that a few times including just one partial power down, which, combined with the mostly low price of the coin (I haven´t been a successful trader to say the least), simply couldn´t have been enough for me to really live off it, no matter how low cost and minimalist my lifestyle has always been...
That being said, the vast majority of the funds needed to cover my expenses over those five years have come from my life (fiat) savings. The problem is that those fiat savings are almost completely gone by now, which means that very soon, I will face a very unpleasant dilemma: either power down and sell most of my stake (no matter how low the price will be) to maintain my fulltime Hiver status or give up on the status and find a regular job.
Honestly, I hate either of these options but when it really comes down to this decision, I will most probably go for the second one. I have been actually told to find a regular job by my family and my friends for a long time already, over and over again, and honestly, it has been increasingly difficult to provide some reasonable arguments for them as to why I have been trying to stick to my "Hive job" so desperately and despite my worsening personal financial situation.
I can see that this post is slowly turning into a little personal rant / freewrite but that was not really the original intention. I was just going to tell you that while those five years on this chain have been absolutely amazing and I´m still loving it here so much, I might soon have to abandon my fulltime Hiver status (that I was so proud of) and change / cut down my Hive routine that has been based on posting several times per week and daily engagement and curation.
I know it will be hard. I have actually had some minor gigs lately, which was also why I sometimes had less time for Hive and it felt really weird and kind of sad not to be able to read and comment on your posts and reply to your comments under my posts for a day or two, sometimes even more... Therefore, I cannot even imagine what it will feel like to kind of push Hive to the sidelines and regularly miss out on all the things, happenings and engagements here that I hardly ever did in the past. I will just have to get used to it I guess...
Having been a lifelong optimist though, I want to wrap up this post on a more positive note. Over those five years, I have learned a lot about this place and this community and I still believe that Hive has an enormous potential to make it big not only in the crypto world but in the real world too. With so many amazing people here, so much knowledge, skills, passion, drive, dedication and enthusiasm, Hive totally has the potential to eventually make a real difference and start changing people´s lives on a mass and international level.
I have done some calculations and in my particular case, the price of Hive between just 2 and 3 USD would be enough for me to live off my author liquid rewards only, without having to power down, sell the curation rewards, interests or anything else. That would be a fully sustainable mode allowing me to make a living here while still increasing my stake and supporting the community. And not just in my case I´m sure. I can imagine many other Hivers doing the same. I suppose in some parts of the world, authors could do this with just $1 Hive or maybe even less...
While I don´t have any doubts about the power and potential of Hive, it does feel like the crypto industry as a whole has been having some unexpectedly (and unfairly) hard times lately, which is something that makes me quite uncertain about when the conditions on the crypto market will be favorable and stable enough for Hive to shine, allowing us to make our dreams come true. Hopefully soon :)
Thanks for your attention guys and I´m sorry that the post got so lengthy. Like I already said, it has been amazing five years by your side. Here is to another five and also a $5 Hive! :)
---
---
---
This post was created by me for the Hive blockchain exclusively. All rights reserved.
---
---
---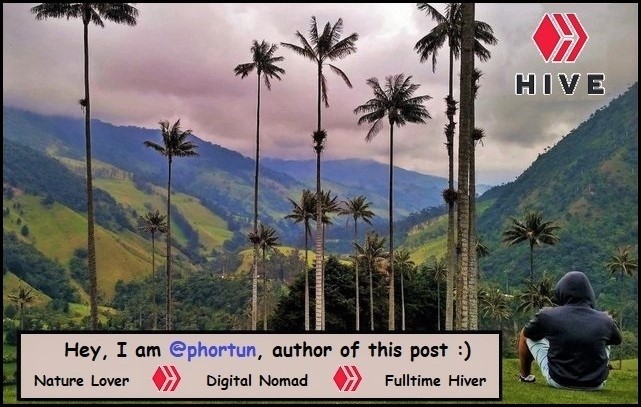 ---
Thank you for visiting my blog. If you like posts about Nature, Animals, Ecology, Crypto, Traveling, Sport, Photography and discovering secrets and beauties of the World, feel free to follow me as these are the topics I mostly write about. Have a wonderful day and keep on hiving, guys! :)