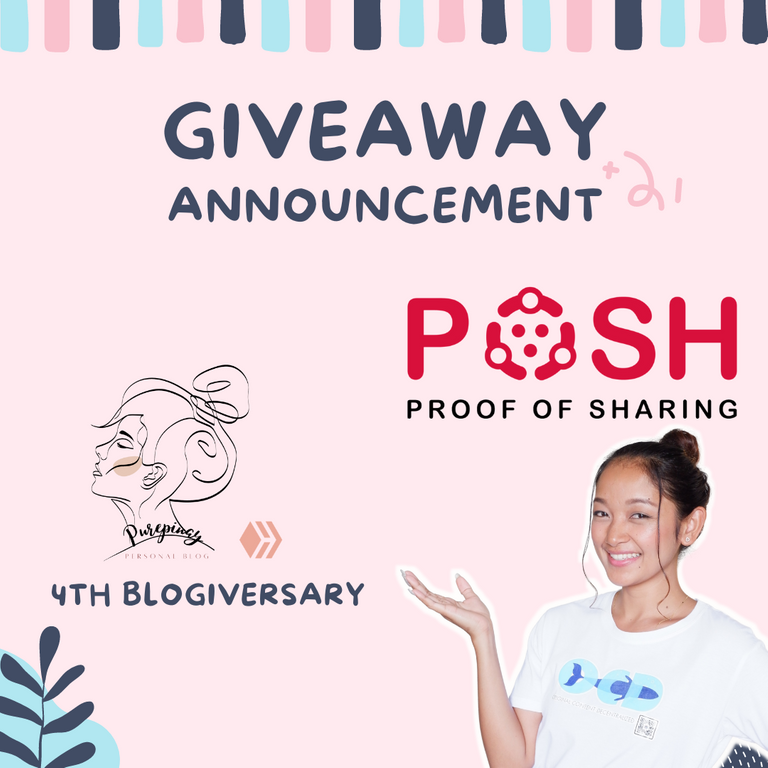 Posh Token Contest Overview
Just a quick overview of what the contest was all about, #POSH Token is one of Hive's Engine Token. One of the rules, in order to receive this token, is very simple. You must have a Twitter account and a Hive account, you connect it together by registering on hiveposh.com. Read more on this post, and scroll to "How to get rewarded with #poshtoken?" If you go to your wallet on peakd.com, you will see the "Hive Engine Wallet" tab. What is this, is a wallet for you to access all your token rewards. The posh token can be swap to Hive depending on the value of it, so the more posh token you have the better because then you can exchange (or swap) it to Hive token (Swap. Hive) on https://hive-engine.com/. I will share how you can do these steps in my future posts, so make sure you follow me to not miss some Hive tutorials!

About the Contests
The contest originally started 14 days ago, when I published and my Blogiversary blog, sharing my 4 years of experience on the Hive blockchain (including the old platform). If you happen to miss that blog, you can read it here and I hope to bring inspiration to you on how the Hive blockchain can truly change one's life. Beyond this technology, the support that I get from the community since I started expanding my network again was one of the most beautiful journeys of all time. The trust and relationship that was built over time is so valuable to me that I know I will embrace it no matter where life takes me.
And so this is my way of showing gratitude to the whole community and I thank everyone who participated and helped make it a success!
Although it was quite a work, trying to keep up on the notification of reblogs and who participated in the contest. This made it a lot easier using the @ecency app. This is the reason why I see different dapps because they have their own unique features. So, thank you so much @good-karma and your team for creating such a beautiful and functional decentralized application!
How I picked the winner for this Week#2 contest was through https://wheelofnames.com/ and to be biased, I went live on my Instagram account, you can check it here.
Here are the participants for the #POSH Contest:
@sanjeevm
@sassycebuana
@hive-106316
@gabyofficial
@marriakjozhegp
@fionasfavourites
@alokkumar121
@reeta0119
@olivia08
@madushanka
@ramisey
@rodqui95
@soyunasantacruz
@lordkelvo
And the winners of 5 Hive each are:
Grand Draw: 2 Winners of Customized Tote Bag and 30 Hive For My International Followers
As I've said in the previous posts, the more entry you make, the more chance you get to win on the The First Contest, where the rule is:
How to join?
Just reblog this post and get a chance to win any of the giveaways! Winners will be picked through https://wheelofnames.com/ and
announced on the 31st of July 2021!
QuoteFor the eligibility of the tote bags, only Hivers in the Philippines as long as you can be found on the google map (*wink). Free shipping nationwide! I love to send my international supporters but the shipping is a real deal but I do have something for you, 30 Hive on the line. I know this might not sound a lot for some Hivers but there are people out there that sees a huge value of it.


Here are all the eligible participants for the grand draw and points they achieved and the winners were also picked through https://wheelofnames.com/:
Eligible Participants For The Tote Bag giveaways (From the Philippines):
And the winners Customized Tote Bag are: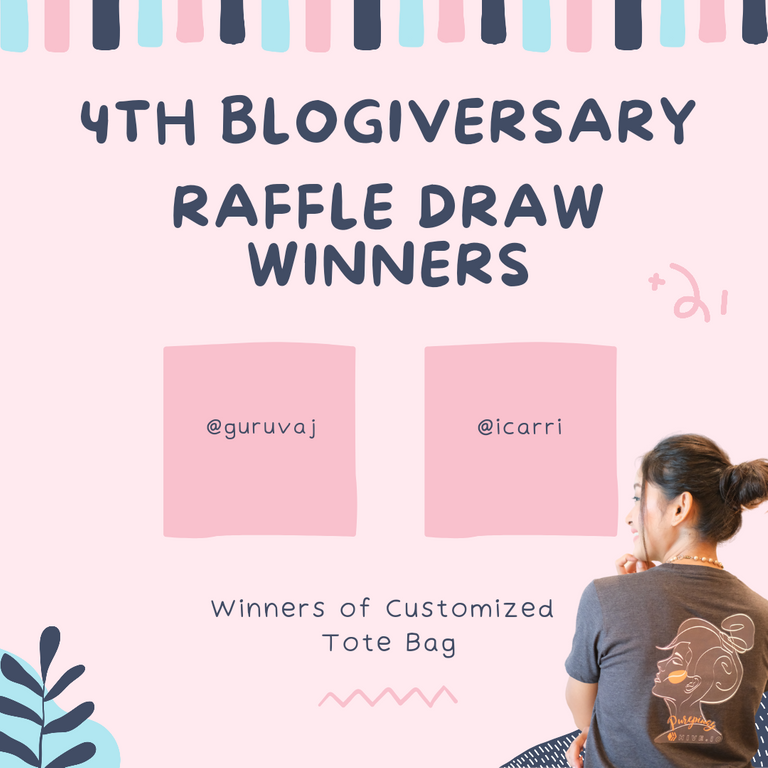 Eligible Participants For The 30 Hive (Outside the Philippines):
And the lucky winner of 30 Hive is: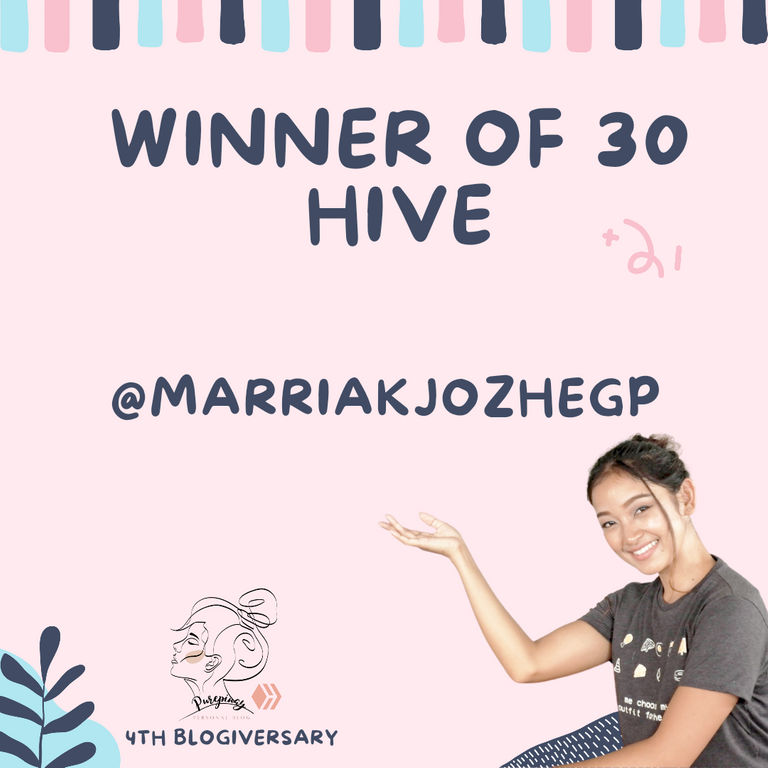 Special thanks to the Hivers who helped make this contest more fun:
@itsmiessyonpeakd for sponsoring the 5 Hive giveaway for week 1's Pet Contest Giveaay and congratulations again to @dearw's Max for our first winner for the said contest.

@foxkoit for sponsoring the other 5 Hive for the #POSH Contest.

@acidyo, @trafagal, @threespeak, @haejin, @ecency, @traf, @appreciator, @fedesox, @kevenwong, @spectrumecons, @russia-btc, @daltono, @wil.metcalfe for the generous upvotes, and because of this I am inspired to share these rewards to the Hive community.


Stay tuned and make sure you follow @purepinay to not miss any future Hive fun giveaways!

For more visibility of this post, your support through upvote and reblog is much appreciated. Also, feel free to share on your social media accounts. Thank much! ❤️