Hola buenas noches queridos amigos y amigas, les deseo un inicio de semana agradable, hoy es un día muy especial porque ya está llegando los día sembrío, y la familia se reúne a compartir las navidades con muchas comidas típicas y sabrosas que podemos disfrutar en armonía y paz. Espero que ustedes también puedan disfrutar con sus familias y amistades más allegados en esto días maravillosos. Por eso les quise hacer hago especial y hermoso de usar, unos pendientes de muñeco de nieves con perlas preciosas que hace nuestra hermosa cara que resplandezca de felicidad y amor.
Hello good evening dear friends, I wish you a pleasant start to the week, today is a very special day because planting days are coming, and the family gathers to share Christmas with many typical and tasty foods that we can enjoy in harmony and peace. I hope that you can also enjoy with your closest families and friends in these wonderful days. That's why I wanted to make them special and beautiful to wear, snowman earrings with precious pearls that make our beautiful face glow with happiness and love.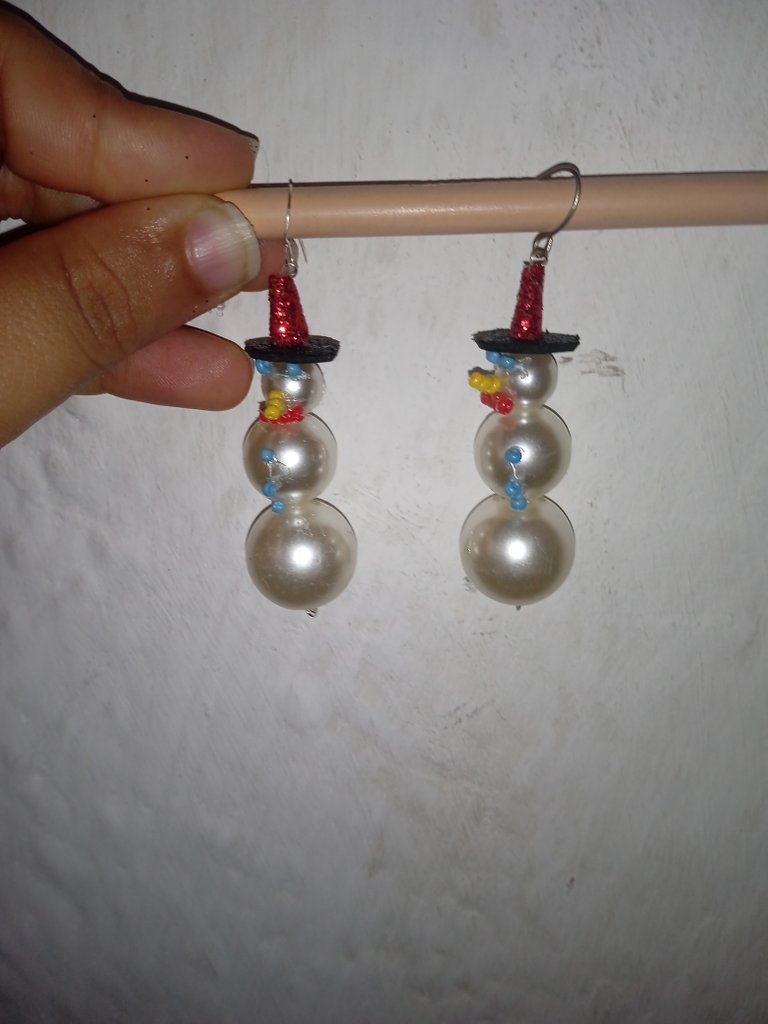 Materiales a usar:
Perlas preciosas.
Canutillo de colores amarillo, rojo, y azul.
Recorte de Foamis de colores negro y rojo.
Cortaúñas
Alambre
Pistolita con silicón
Separadores
Materials to use:
Precious pearls.
Yellow, red, and blue colored tube.
Black and red foam cutout.
Nail clipper
Wire
silicone gun
separators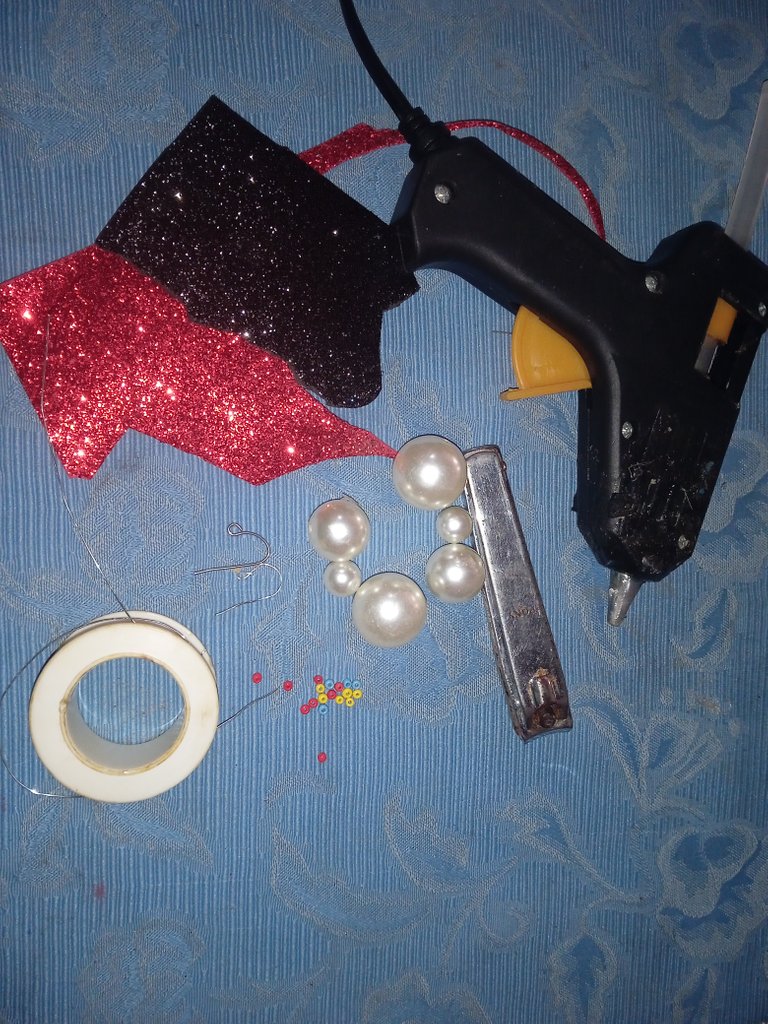 Lo primero que hice es medir el tamaño del alambre y cortarlo en dos partes iguales utilizando el cortaúñas
The first thing I did is measure the size of the wire and cut it into two equal parts using the nail clipper.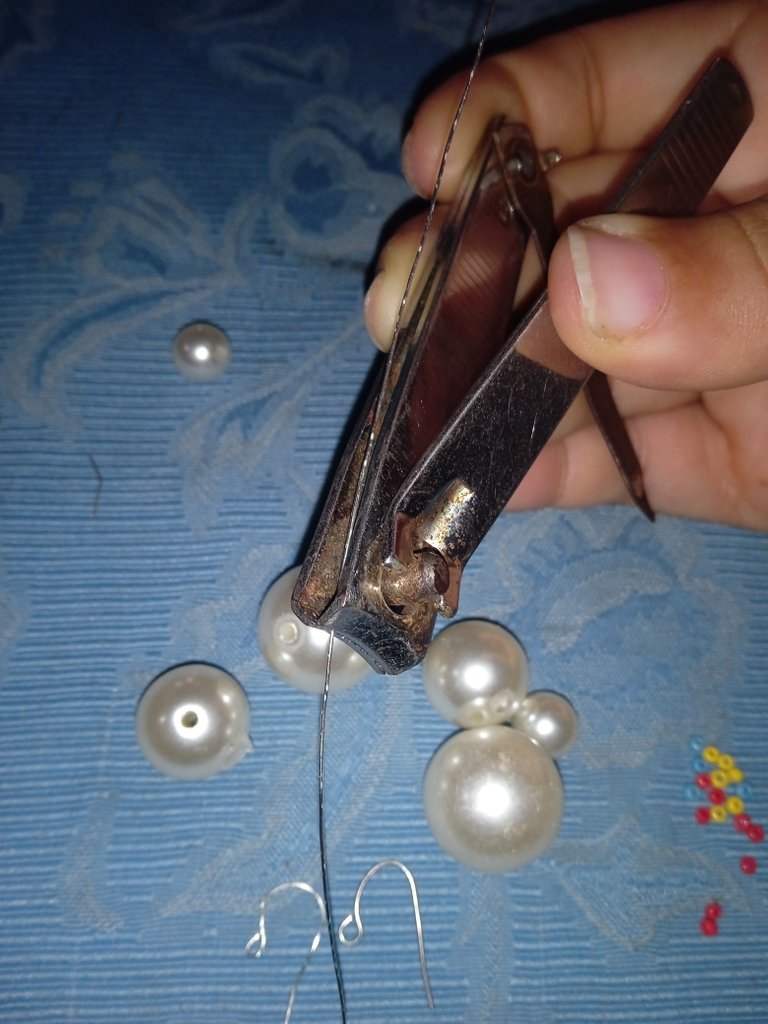 Después tome la punta del alambre y con el cortaúñas le hice una forma de cero para que no se salieran las pelotas de perlas
Then I took the tip of the wire and with the nail clipper I made a scratch shape so that the pearl balls would not come out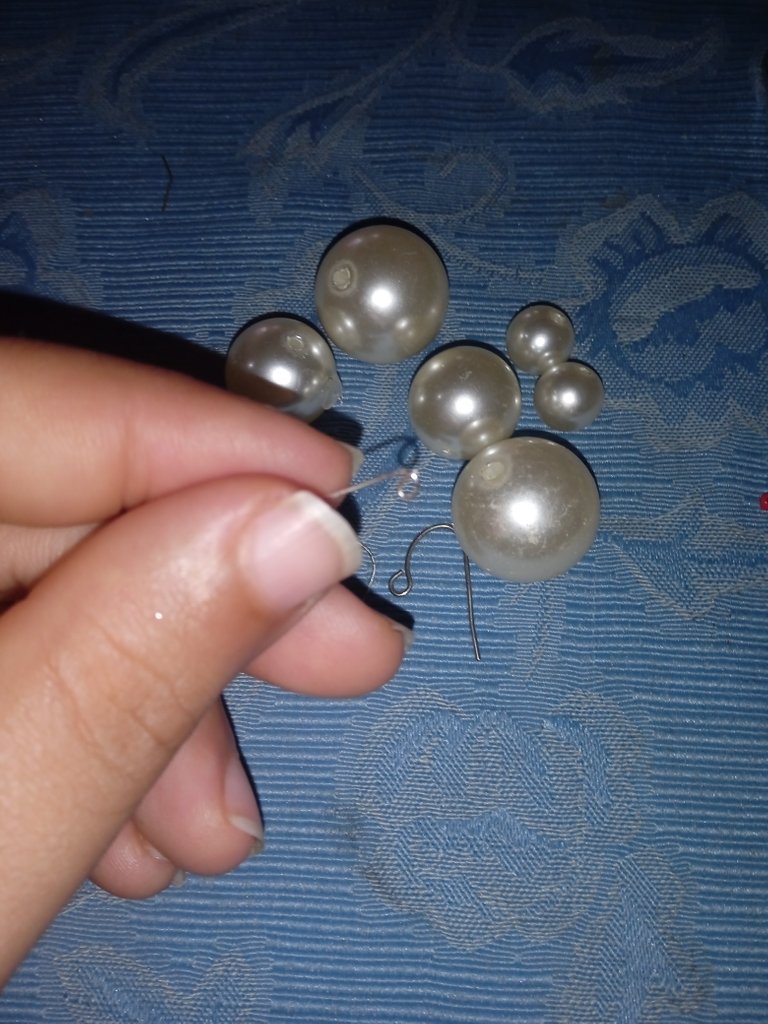 Luego proseguí hacer un gorrito de foamis, utilizando el color negro de mi foami lo corte en forma redonda
Then I continued to make a foam hat, using the black color of my foam I cut it in a round shape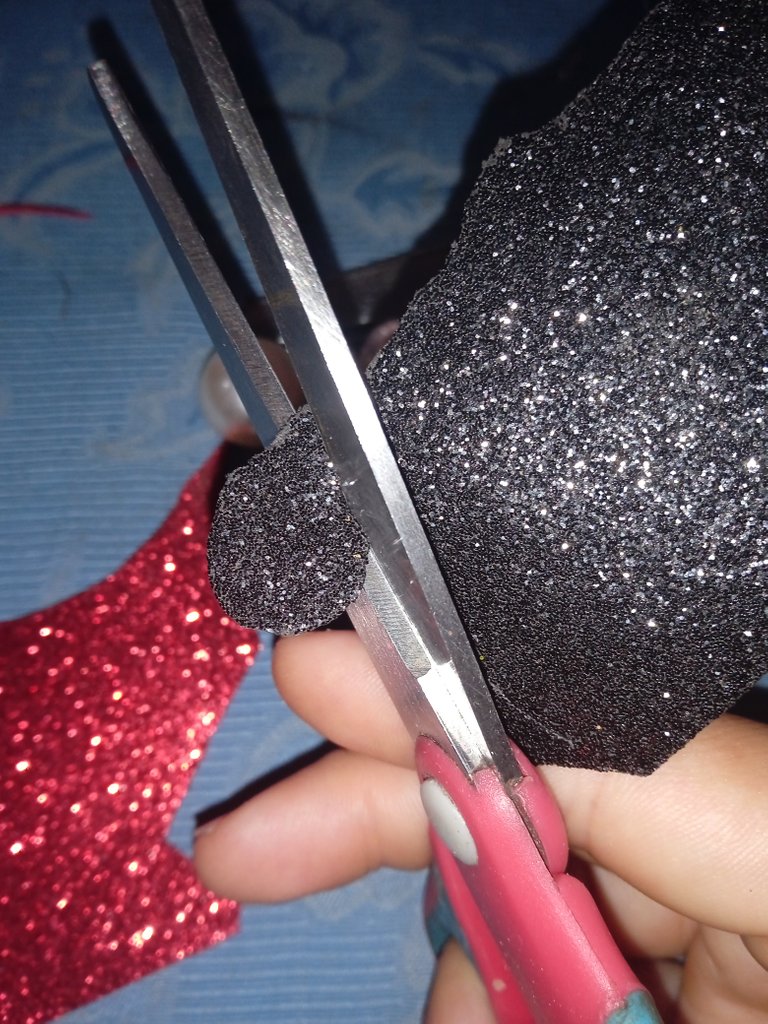 Y con el foami de color rojo lo corte en forma triangular pero cortándole las puntas de arriba para que no se vieran muy puntiagudo
And with the red foami, I cut it in a triangular shape but cutting the top tips so they don't look too pointy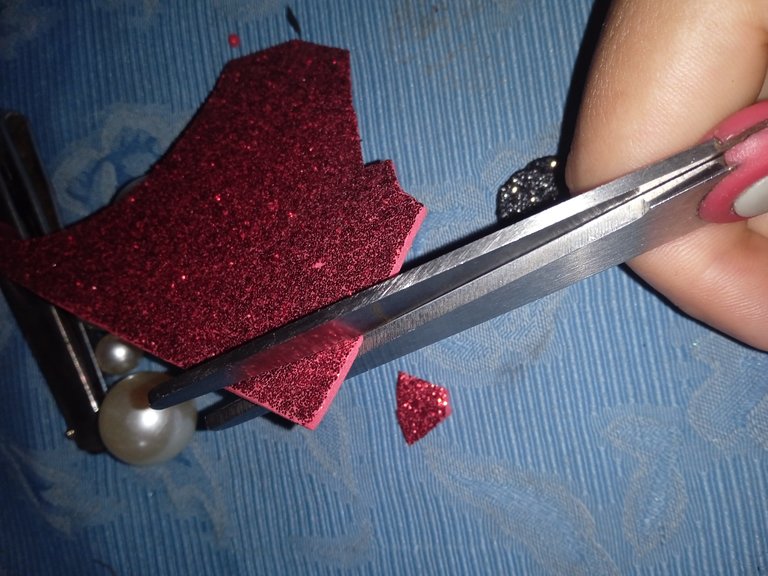 Continúe con mi pistolita de silicón y le pegue las orilla, después lo termine pegándolo en el medio de mi circulo negro y le dio forma a un hermoso sombrerito
I continued with my silicone gun and glued the edges, then I finished it by gluing it in the middle of my black circle and shaped a beautiful little hat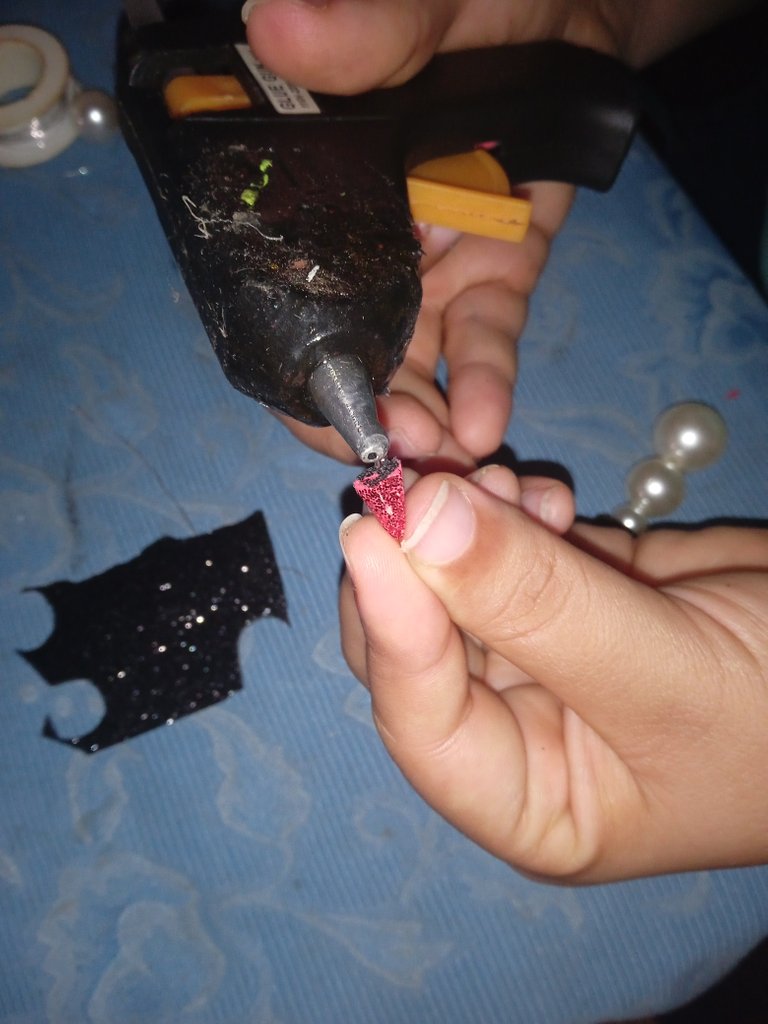 Luego después de todo esto empecé a armar mi sarcillo de muñeco de nieve, metiendo las pelotas de perla por el alambre una por una tomando en cuenta el tamaño de la misma
Then after all this I began to assemble my snowman sarcillo, putting the pearl balls through the wire one by one taking into account the size of the pearl.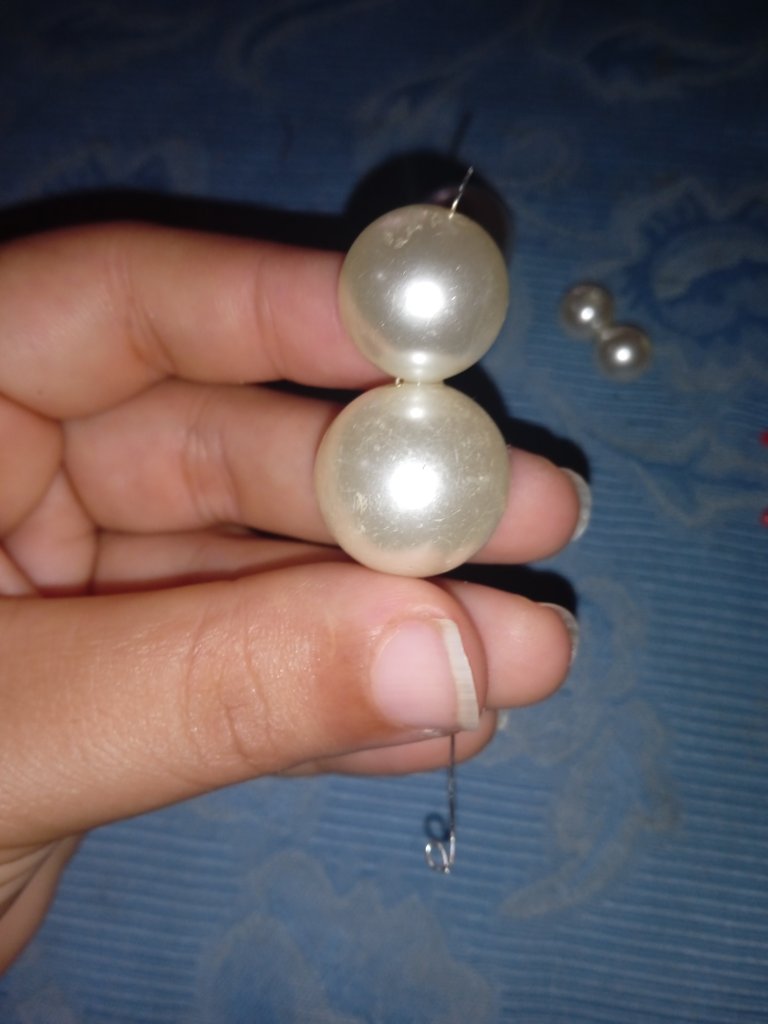 Continúe poniendo el sombrerito en la punta del muñeco de nieve, traspasando el alambre por el medio del foami del sombrerito para que quedara firme y se viera hermoso
Continue to place the hat on top of the snowman, threading the wire through the middle of the hat's foam so it stays put and looks beautiful.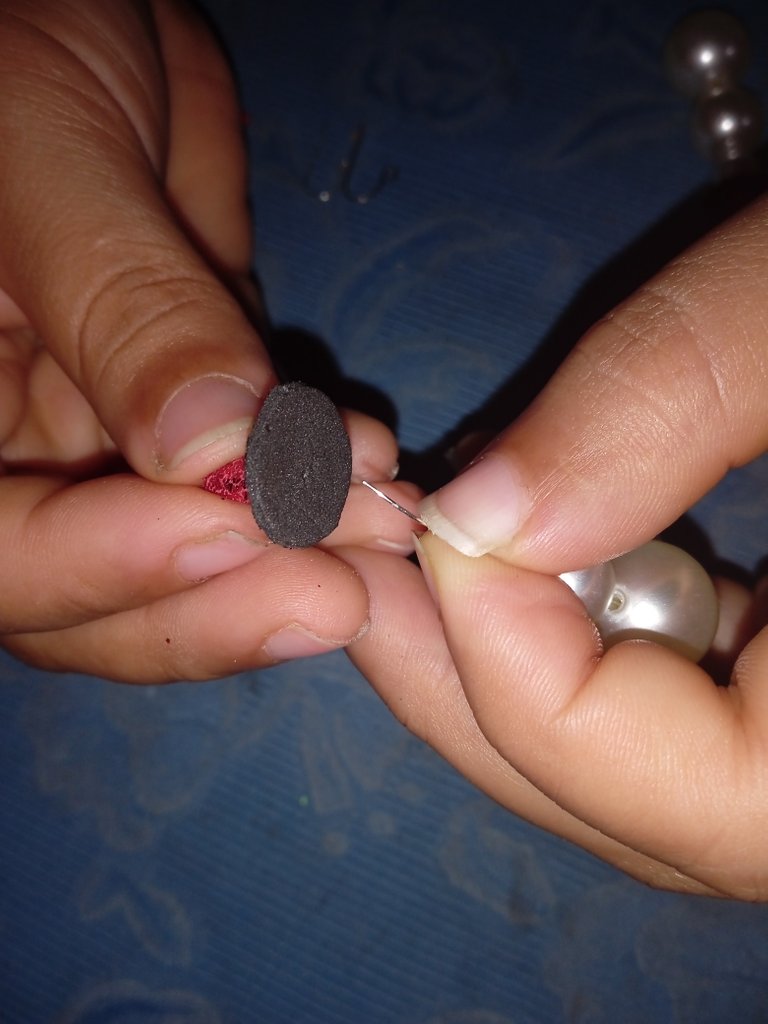 Ahora continúe a hacerle la carita a el muñeco de nieve con los canutillo empezando con los ojos, con mi pistolita de silicón pegue primero los ojos de color azul
Now continue to make the face of the snowman with the beads starting with the eyes, with my glue gun I first glued the blue eyes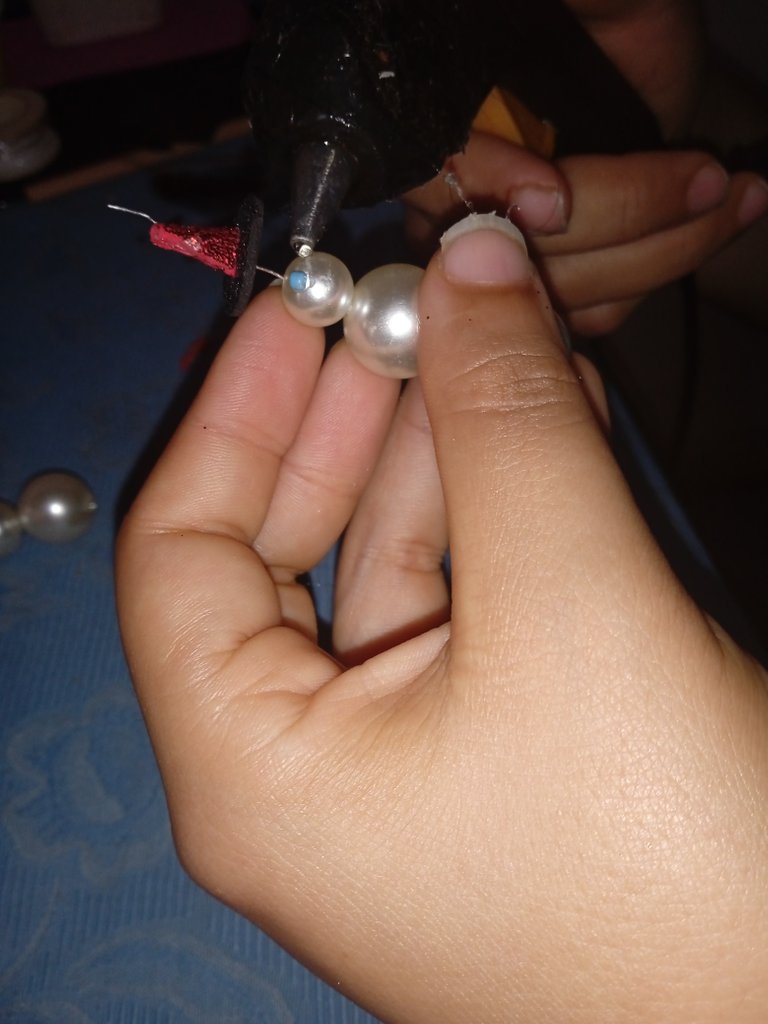 Luego la nariz, metí tres canutillo de color amarillo en un pedacito de alambre y lo fije con silicón, así mismo lo hice con el color rojo pero con cuatro canutillo, para darle la forma de la boca y lo fui pegando en el muñeco de nieve para darle la forma de una carita feliz
Then the nose, I put three yellow beads in a piece of wire and fixed it with silicone, I did the same with the red color but with four beads, to give it the shape of the mouth and I glued it to the snowman to give it the shape of a happy face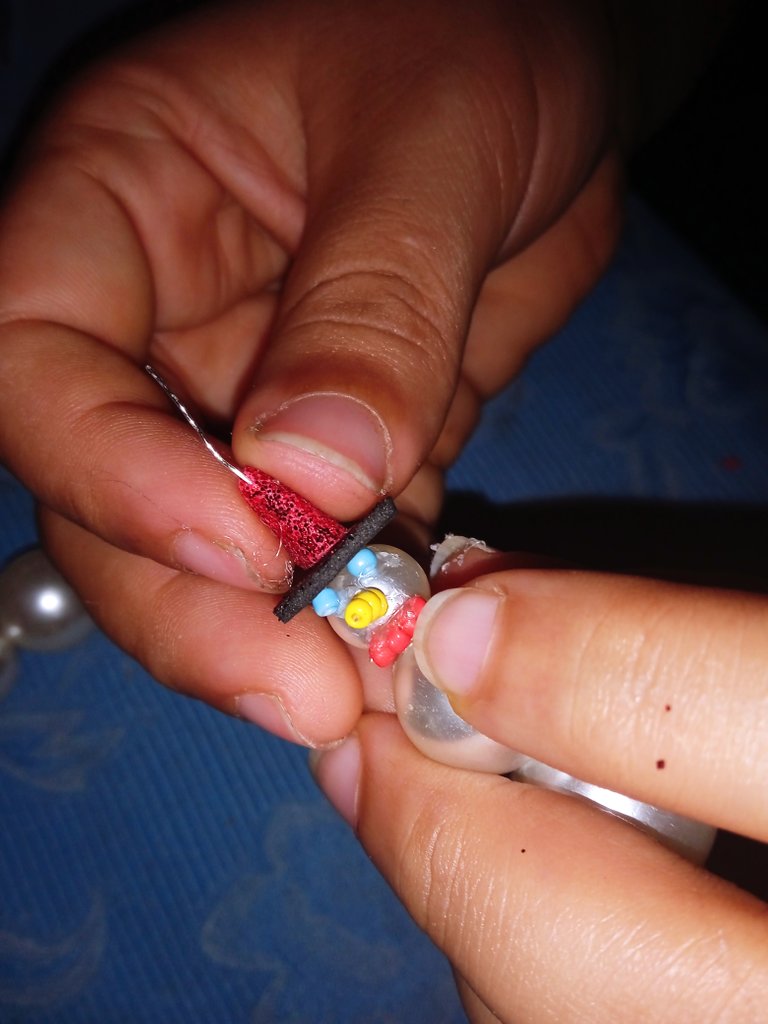 Después continúe pegándole canutillo azul en la segunda perla en forma separada como si fuera unos botoncito que tuvieran
Then continue gluing the blue bead on the second pearl separately as if it were a little button that had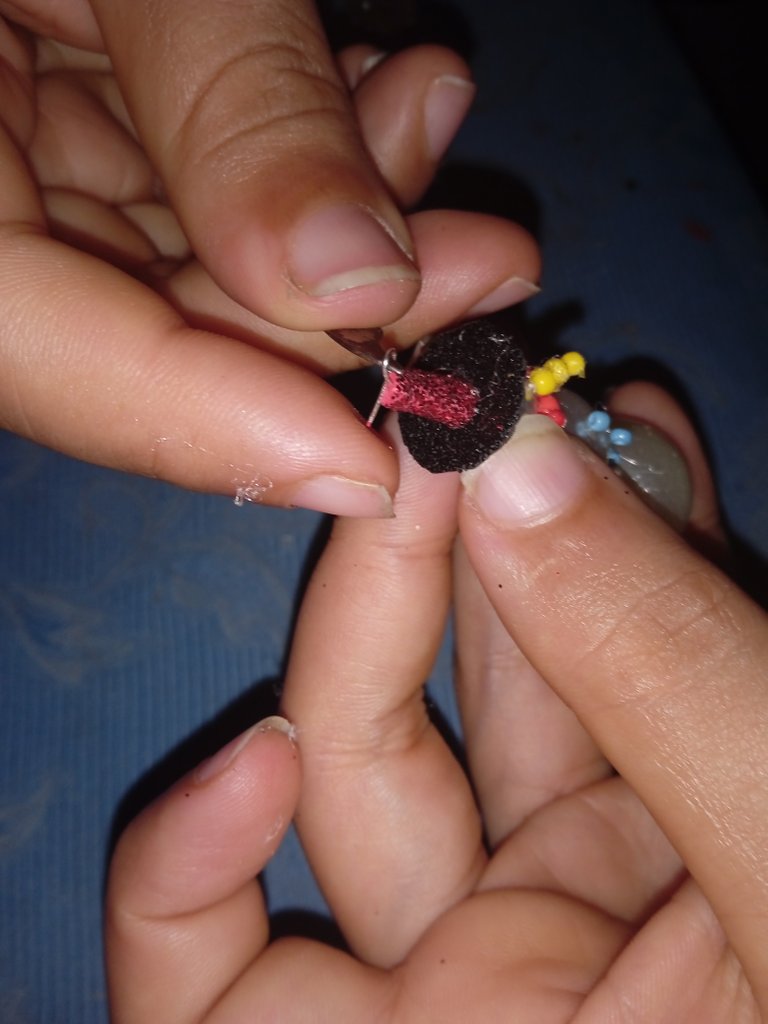 Para culminar de hacer mi sarcillo de muñeco de nieve en la parte de arriba del sombrerito la punta que sobrara hice en forma de circulo para poner mi separador
To finish making my snowman sarcillo on the top of the hat, I made the leftover tip in the shape of a circle to put my separator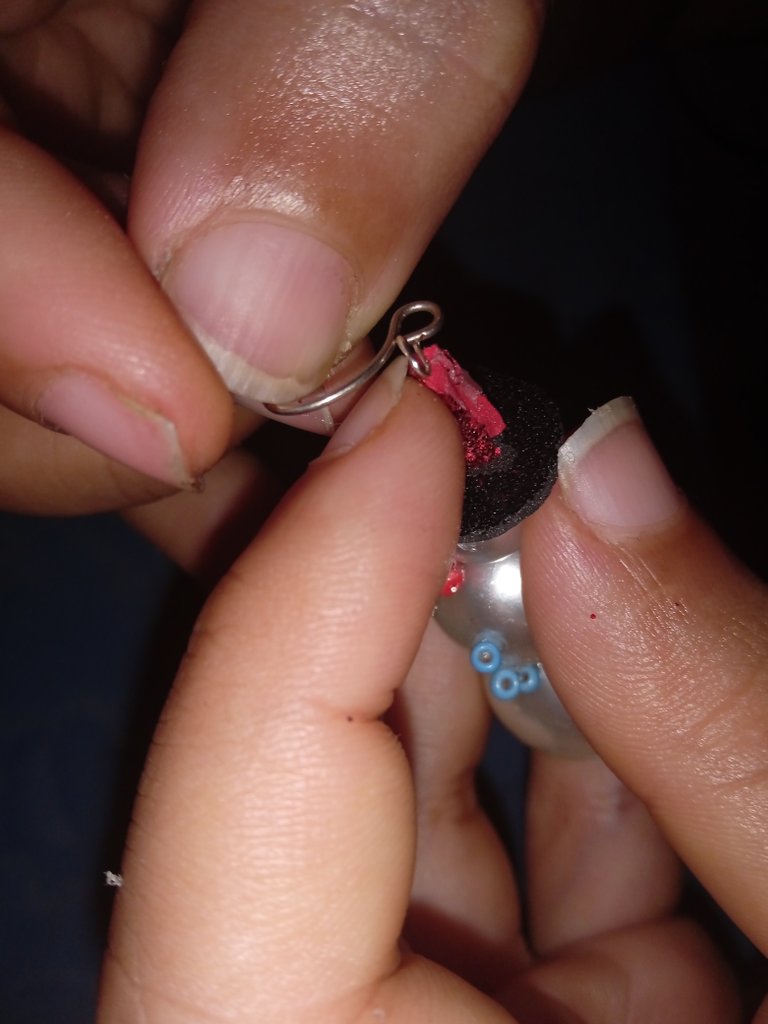 Esto son mis hermoso sarcillo de muñeco de nieve que pienso usar en esto día sembrío, para que mis familiares y amistades vean que también tengo creatividad. Espero que le allá gustado y sea de su agrado y puedan compartirlo, saludos a todos les deseo que pasen una feliz tardes.
These are my beautiful snowman sarees that I plan to use on this sowing day, so that my family and friends can see that I also have creativity. I hope you liked it there and it is to your liking and you can share it, greetings to all I wish you a happy afternoon.