Hello friends, I hope you are having a great time, and start the week with many successes, I wish you the best. As we know, the dollar ($) is the most important international currency in the world, representative worldwide, and the one that is most used, where we buy everything is dollarized. Its logo catches my attention, and a great idea occurred to me, to make some to decorate, using golden frosted Eva rubber. Which is bright, and so favors a lot for a good decoration.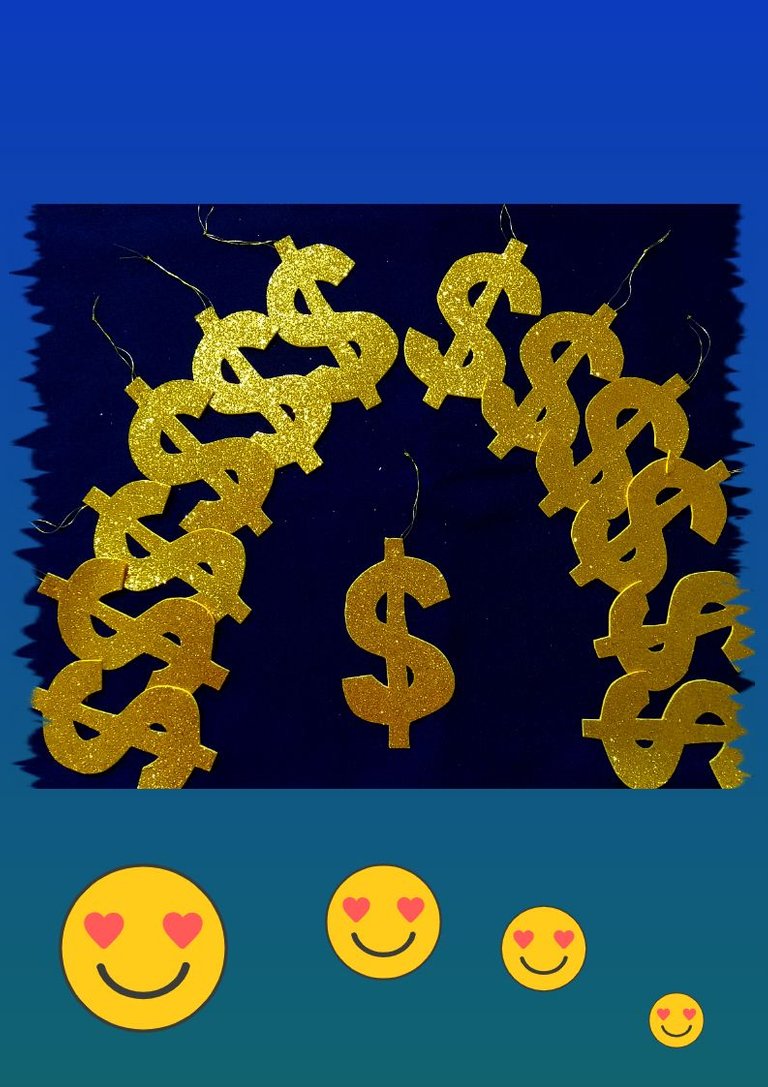 Materials:
• Dollar template ($).
• 1 Double letter frosted Eva rubber.
• Golden thread.
• Knitting needle.
• Scissors, blade.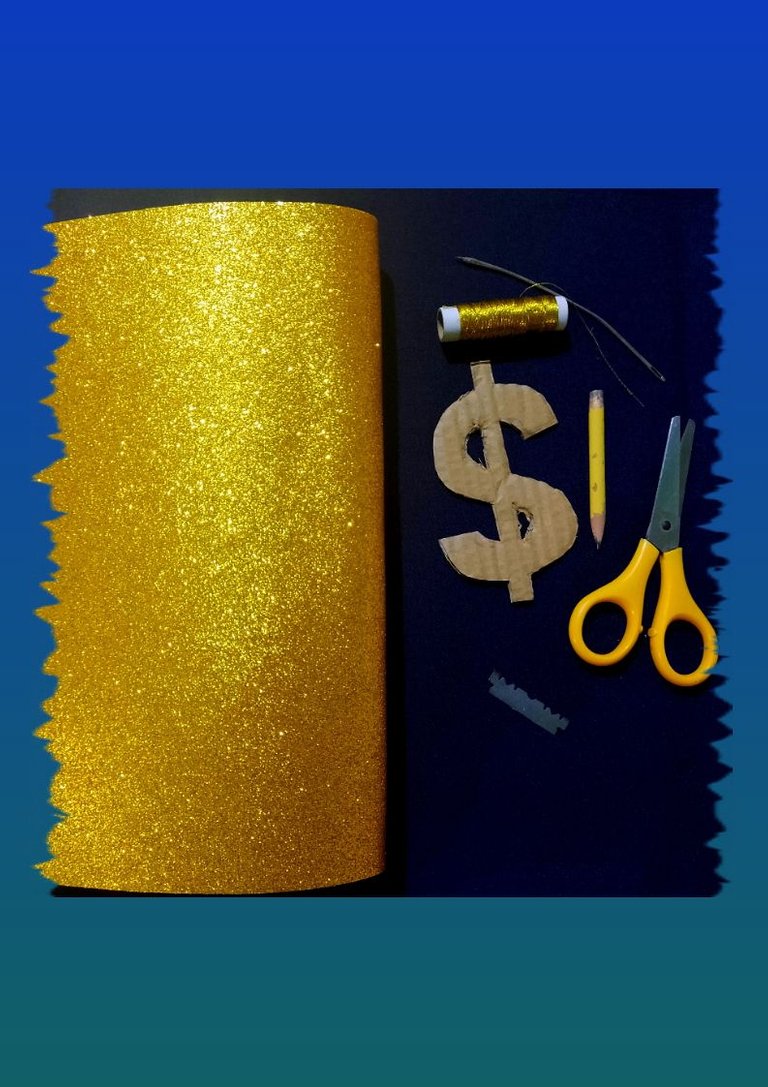 Step 1:
The first thing I did was place the Eva Rubber on the opposite side, so that it would be easier for me to mark the dollar logo, until everything was covered. The valuable thing was that several came out and between the scissors and the blade I cut, to give it the shape of $.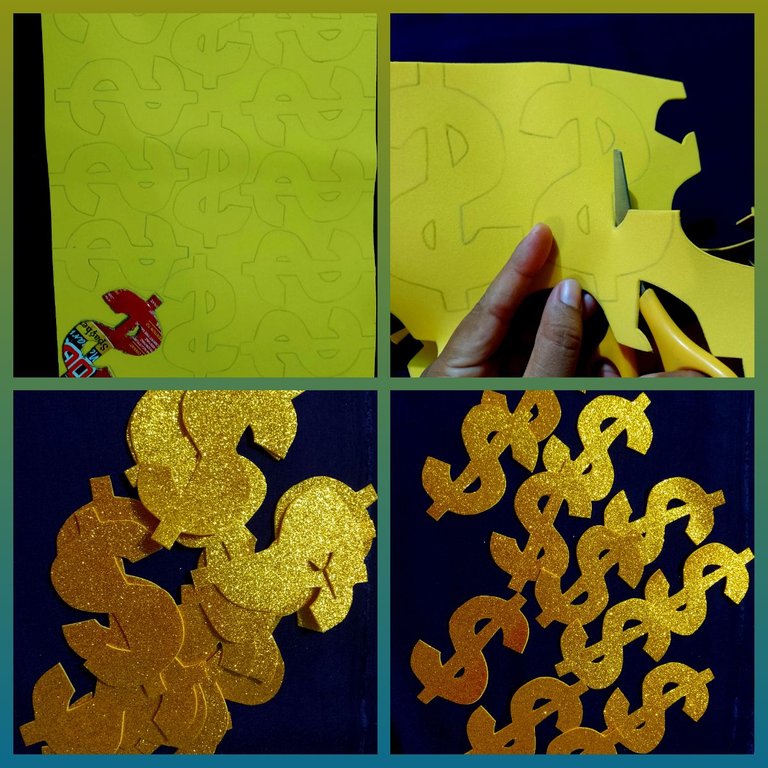 Step 2:
Thread the needle, with the gold thread, so that the thread passes smoothly through the Eva rubber. Use this kind of needle, which is more comfortable, and the eye of the needle is large. I passed the needle through the middle, cut the thread and made a small knot, that's how I did it with everyone, until I finished. You can see that it's very easy, it didn't take me many hours to do it. I hope you can enjoy the steps and make some like this to decorate.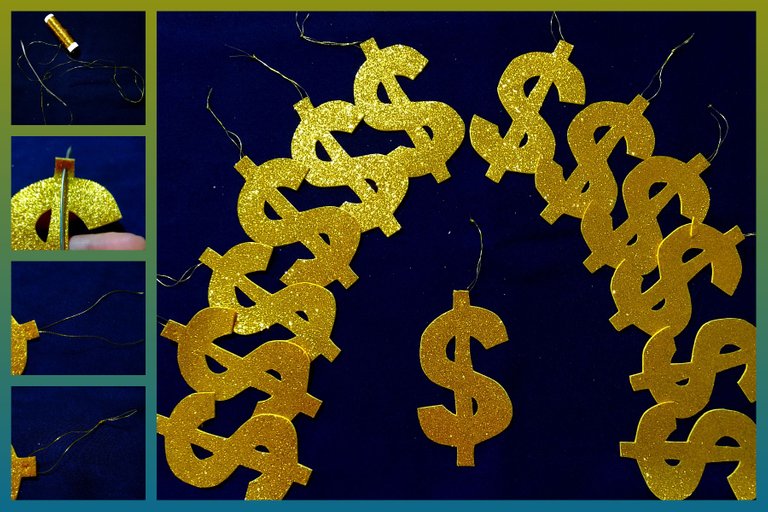 The photos were taken from a Xiaomi Mi A2.

Collage making program: Fotojet Link
Translated from google translator Link
Photo editing program: PhotoFiltre 7

Las fotos fueron tomadas desde un Xiaomi Mi A2.
Programa para hacer el collage: Fotojet Enlace
Traducido del traductor de Google Enlace
Programa para editar fotos: PhotoFiltre 7

I say goodbye until another opportunity.
Thanks for your support.

Me despido hasta otra oportunidad.
Gracias por su apoyo.

Copyright @imargasa. All rights reserved.